Watch to earn report – splinternews on twitch

---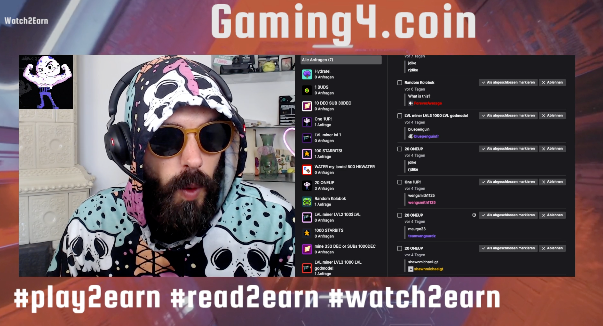 Hello my dear viewers. Today is Tuesday and I am sending out the rewards for the watch to earn program.
On my twitch channel you can get rewarded in real hive-engine tokens. All you have to do is watch my streams and collect your channelpoints.
These can be spent to redeem rewards that could go from 10 DEC to even 3000 DEC if you are a subscriber.
We have plenty of tokens in our treasury for the watch to earn program. You can check out what tokens we curently hold
in the wallet of @snvault.
If you like the program and want to help to keep this sustainable and as much rewarding as possible, you can send your donations to @snvault
If you want to have a shoutout put this in the memo: watch to earn donation. And drop me a whisper on my twitch channel!
You can also support the watch to earn program by upvoting and sharing this post, the vault is set as a 20% beneficiary of this post.
Reward will be sent shortly after this video went live on 3speak.
Our participants for last week:
100 STARBITS!
@jdike
rjdike

Random Kolobok
@foreveraverage has received Effie a fine Kolobok
LVL miner LVL3 1000 LVL godmode!

20 ONEUP

One 1UP!

20 ONEUP

20 ONEUP

Visit my website to find out how to earn crypto with gaming blogging and reading emails.
Thanks fro reading!
See you soon on TWITCH
---
▶️ 3Speak
splinternews watchtoearn payout week 4 July
---
---