Shield of Glory: Brawls of Steel

SHIELD OF GLORY
March 26
BRAWL REPORT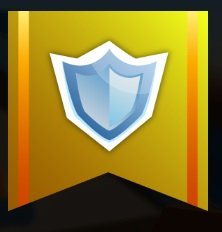 This is @star-shroud here, from the Shield of Glory (SoG) guild on Splinterlands, reporting on our latest brawl. SoG's brawlers squad came up big this time around, notching its second first place win in the last three brawls. This week's win was spearheaded by two dominating sweeps! One by @azircon (4-0) and the other by @Petroni (8-0). The SoG team also dialed-in two 1-loss masterpieces from @Anasazi (8-1) and @steemitromney (5-1).
@azircon posted one of his brawls (here) showing dominance over @takeaguess from KNIGHTS UNITED. @azircon had kron ready to take a last stand, but didn't even come close to needing it after slaughtering the enemy lineup, only losing one card in the entire battle.
The top five was rounded out by @xSuiLx with another of his consistently strong performance (6-2). Shout out as well to @Imperij who had the same W/L% as @xSuiLx, tossing in a 3-1 gem, but just barely losing out on the top five by tie-breaker (looking at total W/L% across all recorded brawls to-date).
@xSuiLx posted a brawl [here] highlighting the power of the Earth splinter gladius card Quora. @xSuiLx placed a taunt in the last position, giving quora the breathing room necessary to completely dismember the opponents team!
In a shakeup to rankings, after just recently rejoining, @steemitromney has burst onto the SoG brawlers squad with untamed fury, surpassing @Zagor this week in total W/L% across all recorded brawls to-date, and taking the GOLD STAR spot with a stunning 81.25% total W/L%! @Zagor comes in a close second, taking the SILVER STAR spot with a 78.72% total W/L%, and @xSuiLx keeps the BRONZE STAR this week, just barely edging out @Vugtis with a 75.47% total W/L%.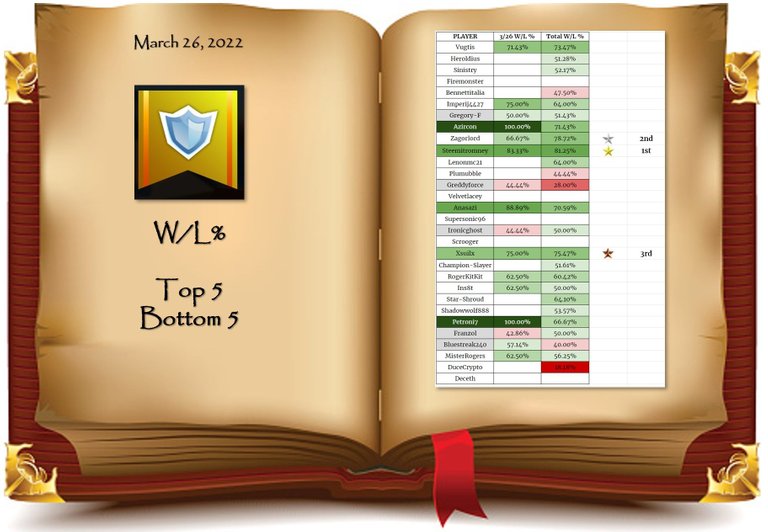 Overall, the guild won 86 crowns in total which gets us sooo close to upgrading the store to level 6, and you know what that means? Blood stones baby! Improving our chances of legendary gladius cards. If I'm understanding the numbers correctly, @Zagor has donated over 100,000 in DEC to the guild store and all we need now to get there is 48 more. SoG is aiming to win this again next time and then its time to pull us some legendary gladiators!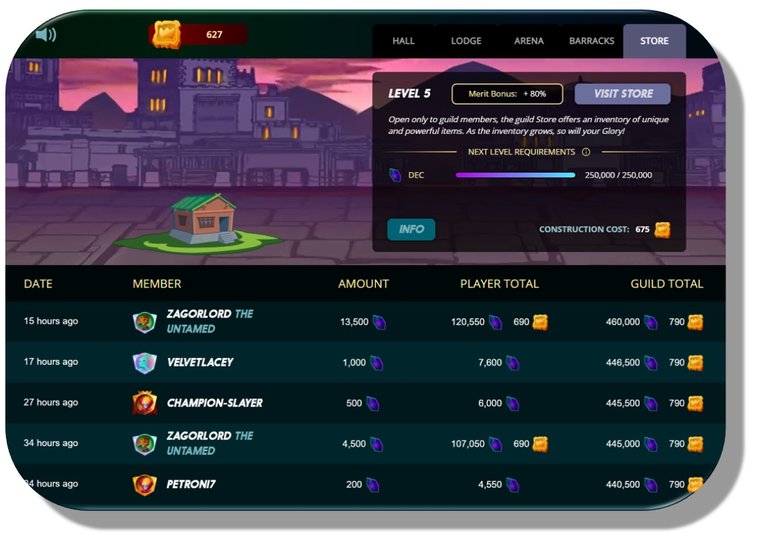 The SoG team also expressed a resounding echo and applause to @azircon 's private discord comments about the decision to stay in our current brawl tier for now and @Zagor's leadership in making that decision. The guild threw down some major emjois to signify its appreciation!
Of course, the next brawl is right around the corner and we're getting ready. TOP 5 who have first priority spots on the current spot or a new spot are @Petroni (Fray 9), @azircon (Fray 16), @anasazi (Fray 3), @steemitromney (Fray 13) and @xSuiLx (Fray 2) (tie-breaker win over @imperij4427).
The BOTTOM 5 who will warm the bench for the upcoming brawl, heal their wounds, analyze their strategies, and come back stronger than ever are @Franzol (3-4), @gregory-f (3-3), @ironicGhost (4-5), @GReddyforce (4-5), and @bluestreak240 (5-4).
In looking at our stats by fray, it seems like we're still struggling to find the right brawlers for frays 4, 5, 6, 8 and 13, so we're currently thinking about why that is, and trying to make improvements there.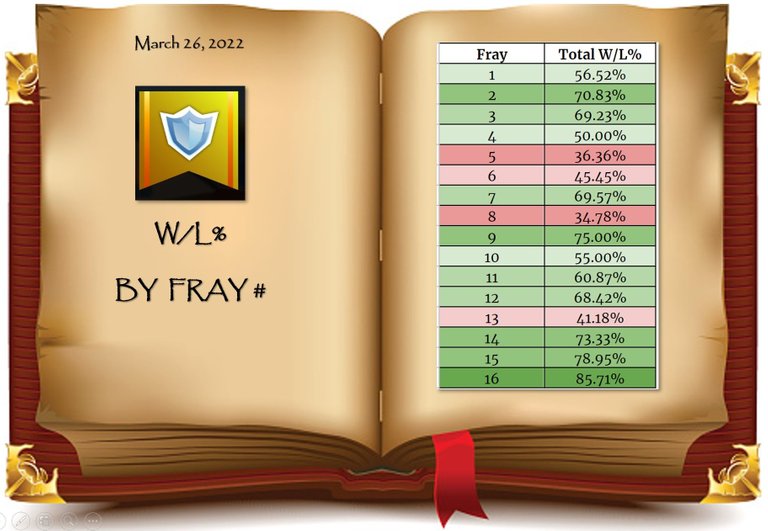 In the meantime, the SoG guild stays strong--grinding, contributing DEC for upgrades, and supporting each other as we follow our path to glory!
---
---