Splinterlands: How to get FREE cards, dec and sps!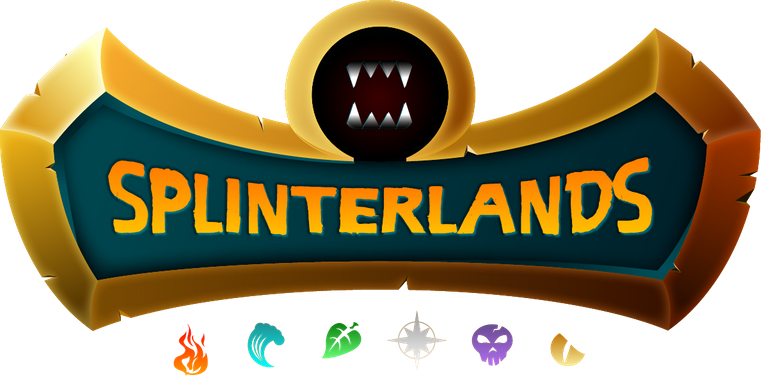 Hello guys!
I like to blog about Splinterlands and how to get better at it. Check out my previous post about beginners tips and tricks for splinterlands.
I am now playing Splinterlands for about 2 weeks. Since I started I first wanted to see how the game is working before I invest anything in it. Since I didn't invest anything in it, I searched for other ways to grab some cards / dec / SPS.
Probably the most convenient way to earn some Splinterlands assets completely for free is by joining the streams on Twitch, hosted by more experienced Splinterlands players.
For me, I already won quite some dec in those streams. Besides the dec I also got different cards for free. Today I even got my first free gold foiled card through a stream on Twitch.
**How did it begin? **
I followed my first stream the first day I joined Splinterlands. There I got to know a nice community. When I said that I'm a new player, random people were sending me some cards and also delegated me some nice cards.
After I obviously followed the channel, I started seeing recommendations for other Splinterlands streamers, and came across one named @Clove71. After watching only a few minutes of her stream, I won 10 SPS! Which at today's price at over 50 cents, is about $5! She is amazing! She will randomly join other's streams and donate huge amounts of SPS or DEC to help their drawings and support the other streamers. We in the Twitch community call her SantaClove! Then I started going crazy! I went and followed every Splinterlands streamer that I could find, and I noticed that they all shared the same quality, they are all giving back to the next new guy!!
Today, I have decided to share my secret with the world, in hopes that it will help bring some more viewers, follows, and subs to these guys, as they all more than deserve it! This community on Twitch is growing every day, and I promise that you want to get it on it before it is too late!! I will compile a list below of all of their Twitch links and what they do in stream to help "the new guys." Feel free to go check them all out and drop a follow to know when they go live next! I plan on joining them soon myself, as I completely agree with what they are doing, and would love to help the next new guy once I can!!
If there is anyone that I miss, please comment below so that I can add them as well and support them! Hope to see everyone in these chats! Shoutout to the #NoSleepGang!
Streamers to check out:


Splintedlandscolloseum
https://www.twitch.tv/splinterlandscolosseum
Does daily DEC drawings, tournaments, and has NFTS to colllect to WIN BIG$$$-
https://hive.blog/splinterlands/@marcuswahl/splinterlands-dollar40-dec-was-paid-out-now-assemble-what-is-on-the-scroll-first-for-dollar50


SplinterlandsClove71
https://www.twitch.tv/splinterlandsclove71
Does drawings, raffles, and marble races for SPS, DEC, and cards!
Also does giveaways constantly on her Splintertalk posts at:
https://www.splintertalk.io/@clove71/


SplinterlandsHQ
https://www.twitch.tv/splinterlandshq
Does nightly drawings for DEC, SPS, cards and gives really good tips for battle strats as well! Come check out Gank and Walking Keys! A great duo to learn from and hang out with while you win BIG!!

Drabs587
https://www.twitch.tv/drabs587
Does nightly marble races and drawings for SPS! Also a huge help on other streams and newer to streaming! Come show some support for this amazing guy! He gave up everything to do this, and is extremely giving!


Gameboy_Ali
https://www.twitch.tv/gameboy_ali
An amazing guy with amazing energy! The King of NFTs! I won my first ever wax NFT in his stream, and he is constantly doing drawings, marble races, and even mosh pits to win some cool prizes! This stream is lit 100% and will fill you with energy and positivity!! Just don't forget your #SilentParachute if you are playing marbles! Lol


Bulldog1205
https://www.twitch.tv/bulldog1205
Bulldog is a former youtube streamer that is now streaming on Twitch as well! He does drawings, raffles, and has all kinds of cool prizes to win! Come check out his stream and keep an eye out for that #ChickenKill!


Spl_Godislove777
https://www.twitch.tv/spl_godislove777
This guy! God is love is all about spreading love and positivity throughout the twitch community and Splinterlands in general! he is great for learning high-end strats! He does drawings for prizes, and even helps with delegating some of his cards out at end of season at times to help others get better end of season rewards!
And there are more! I have been able to re-invest my winnings back into the game to buy more lower-level cards, and have been able to get myself into Silver league in ranked after only a couple weeks! With a few smart decisions, you can also get off to a great start in the game that is blowing up like crazy! Come on in and join this awesome community! We are growing like crazy every day, and with the direction that Splinterlands is taking off, you definitely DO NOT want to miss this amazing opportunity! I cannot wait until I can join this list myself and begin giving back to the next new guy! This community has helped me through a tough 2 weeks! I have been out of work with Covid 19, and this community's love and support has helped me on days where my body just wanted to give up! Thank you to everyone that I have met so far, as you guys have all been amazing! Keep doing what you are doing, it is being noticed, and it will continue to be supported from my end, as much as I can!! Until next time guys! Let's Goooooooooooooooooooooo!!
If you want to start your Splinterlands journey aswell, you can join here.
@clove71 @gameboyali @bulldog1205 @drabs587 @splinterlandshq
---
---