What I learnt about Hive in the past 4 weeks
What I learnt about Hive in the past 4 weeks
Hello everyone, today a summary of what I learnt in the past 4 weeks on Hive. Probably you're wondering why I'm talking about the past 4 weeks? Well, about 4 weeks ago, I decided that I wanted to pick up Hive more seriously. So I set the goal for myself to be more active, had the goal of writing an article once a day, make atleast 3-5 comments on other articles or as a reaction on comments on my article and decided to restart playing Splinterlands.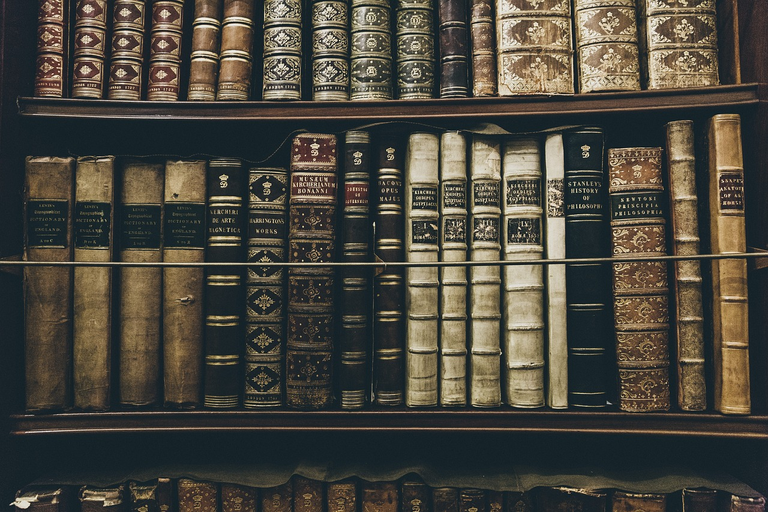 Communities
To achieve these goals, I thought it would be easier if I joined some communities as together it's always easier than alone. The communities I joined, were the following:
So that's it about the communities I joined or already was part of. I would definitely recommend them all, so if you're looking to connect with new or more people, you can visit them. They are all filled with kind people ;)
Writing articles
Often I hear people say: it's so hard to find a subject for a new post. I don't suffer from this problems, as I have tons of subjects I want to write about, but don't find the time for and/or don't want to spampost. So I think 1 article a day is already a nice goal. As earlier mentioned, the Hive Learners community provides me with 3 topics a week. Besides those, I try to write 2 articles about Splinterlands for their Social Media Challenge. Lastly, I write about random stuff, could be talking about the latest updates of WOO, or just something about my Hive experiences so far or a trip I made or some thoughts I have or whatever. Yes, I could really write about a lot of different topics.
Commenting
Writing articles of decent quality is one thing but interacting with people is another thing. When someone responds to one of my written articles, I will always try to answer on the comment. Ofcourse when their comment is something in the sense of 'Thank you', than I won't comment, as I can't comment something meaningfull. If I have enough upvote power, I'll upvote the comment, if not, sorry. Next time, more luck! As I keep writing, my upvoting power is climbing slowly as well, so will sooner or rather later, be able to give better upvotes if you write meaningfull comments on my articles.
Besides reacting on the comments of my own articles, I try to interact on the articles of my feed as well. I am not able to ract on every article and often I just make a choice based on the title of the article. If it sounds interesting to me, than I'll read it and try to connect to the author.
A third way of commenting I do, is on the mentioned authors of @lovesniper. It's an initiative ran by the people of the OCD community of @acidyo to support new people on Hive. As they found it a pity that people got onboarded, see all the awesome upvotes and interaction on the articles of others and then end up with no comments nor upvotes on their own, they try to help them out by connecting with them. In the past days, I read some articles of these mentioned new people and tried to write a meaningfull comment on their articles and sometimes following them. I definitely want to do a shoutout to the Lovesniper initiative as I think it helps with the retention of new Hivians! So I'm glad I can help to interact with them as well.
Following people
As already mentioned, I try to follow people more often if I think their articles are interesting or could be interesting to me. Ofcourse I can't follow everyone and everyone has his topics or type of articles which he likes more or less, but I do what I can and what's in my interest. I plan on evaluating my follows around New Year to see if I still want to follow them or not. Don't be mad at me if I unfollow you, it could just be because my interests changed. I won't be mad neither if you unfollow me, that's how life goes, no hard feelings at all!
Interaction next to Hive by Hive
Sorry for the confusing subtitle! I think that making my connections with other Hive people are mainly made off chain and more so in different discords of above mentioned communities. Or sometimes in private messages as well with people of these discords. Already had some decent chats with people, so thank you everyone who is taking their time to talk to me! :D
What did I learn?
Got a bit of distracted by explaining what I did, but as my title said, I wanted to tell you guys what I learnt in these 4 weeks. I think I could summarize it in a couple of (Dutch) proverbs, I translated them, am not sure if they make sense but I thought it's an interesting way of telling something:
You reap what you sow
As I was more active myself, I figured out that other people are more wanting to connect with me as well. When I just joined Hive, I wanted people to connect with me, but didn't make steps myself. Ofcourse it doesn't work like that, totally logical! Nowadays, more people are interacting with me, on chain but also off chain.
Consistency is key
Not really a Dutch proverb, but it sounds so well in my head and is so true in terms of Hive. My goal was to write an article every day. I missed a couple of days because real life events, but that's totally fine. If you have a decent rythm of engaging with people, they will engage with you more as well. If you go silent for a couple of days, than it will be harder to build up connections.
Treat others like you want to be treated yourself
I knew the proverb, but it was when I joined my current Splinterlands guild that someone mentioned this proverb and I thought about it that it's 100% true. When you treat others the same way as you like to be treated, they will treat you in the same way, maybe it takes some time, but if you're patient, it will work out! This is true about gifting to people, or about helping out new Hivians or whatever. It's ofcourse broader than Hive only, but as I'm talking about Hive here, I'll focus on that.
Conclusion
These 4 weeks were very interesting in terms of my Hive life. I made more connections than in the previous year and a half on Hive. I never managed to get such an amount of followers. Thanks to all my (new) followers, I hope my articles will keep interest you all and if not, feel free to make suggestions of what I could do better. Free feedback is one of the most beautiful things in life!
For those wondering about upvotes, I think I had more upvotes as well. But this depends on a lot of factors. For the moment I am not really hunting for upvotes, one should never do it in my opinion. I'm trying to connect with interesting people. Which I surely did the last weeks. Had talks with people from Nigeria to Sweden, from Canada to the Phillipines and different countries in between.
This is one of the most beautiful aspects of Hive for me, you put some time and energy in it and you can connect with people from all over the world.
Disclaimer: I hesitated to tag the people who brought me to the communities or with who I had decent talks with. But as I am not sure it would be appreciated, I decided to not do it. Be aware that I really appreciate your time to chat with me or guide me to those mentioned communities. I am sure you guys and girls know who you are, THANK YOU ❤️
Posted Using LeoFinance Alpha
---
---