Evading All Attacks with Coeurl Lurker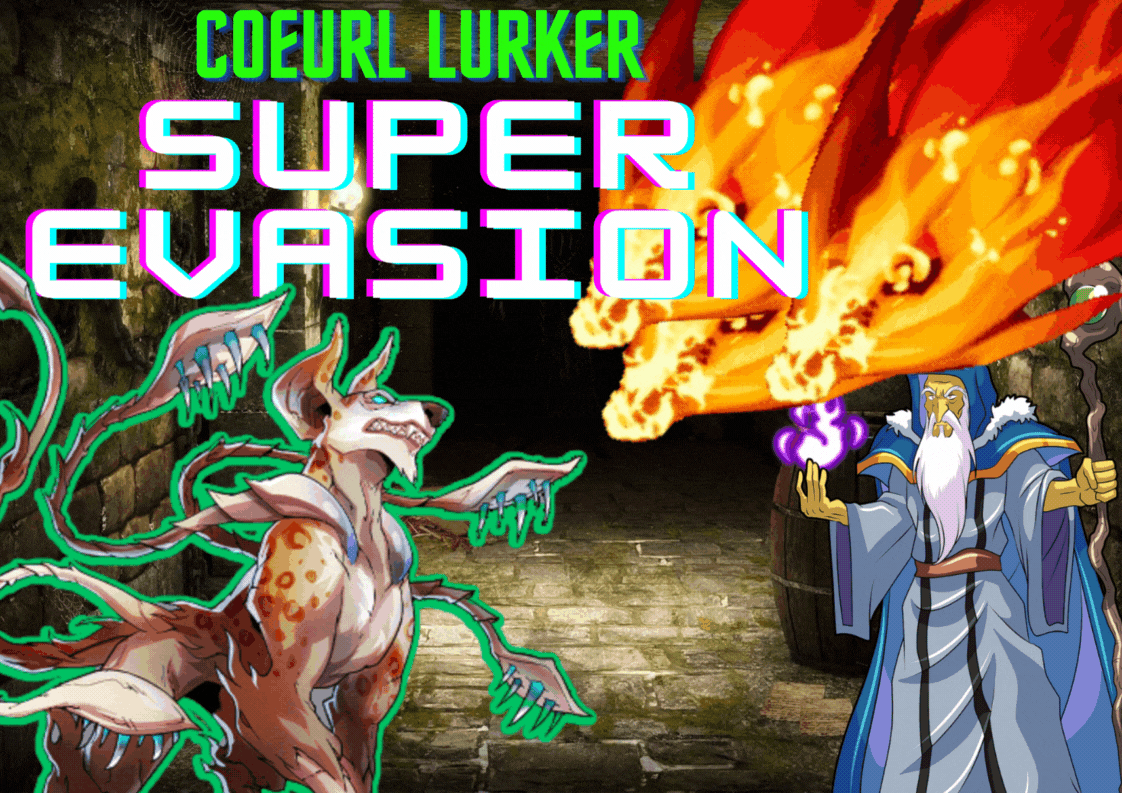 At this point, I must admit it. I have a Martyr card addiction. 😂 In every battle I get assigned to, I always try to fit in either a Venari Marksrat or a Fungus Flinger just to get that extra stats boost from the Martyr activation.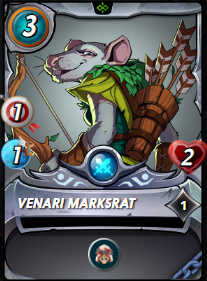 The Venari Marksrat is probably my single most used card in the past few seasons that I have received it. There's just this satisfying feeling that I get whenever I boost the stats of one of my monsters. It's usually either Djinn Oshannus, Kron the Undying, or Coeurl Lurker that's receiving this buff. And since increasing speed is one of the most popular strategy in the game right now, let's try and focus on a card that defines the power of evasion, Coeurl Lurker.

I've already made a fun little post about Coeurl Lurker last year about how RNG can definitely work against your favor. You can check out that post here. But for this article, let's highlight all of Lurker's abilities.

As far as default stats go, Coeurl Lurker's speed is not too remarkable with a flat four across all levels. Though it has a high amount of health and a decent melee damage for a tank.
As for its abilities, Dodge is a very powerful skill that has a higher chance of evasion than flying. If you combine it with the Phase ability, Coeurl Lurker now has the capability to evade all types of attacks. The only hindrance to this strategy will be monsters with the True Strike ability or Aim True rule sets.
With this, the only thing to focus on is to increase particularly the speed stat of Coeurl Lurker or slow down enemy monsters. And in the battle that I'm about to share, I have increased it into insane levels thanks in part to the newly introduced Martyr ability.

This is a 49-mana silver battle with What Doesn't Kill You rule set. This gives all monsters the Enrage ability, increasing their melee attack and speed when in a damaged state. You can check the battle link here.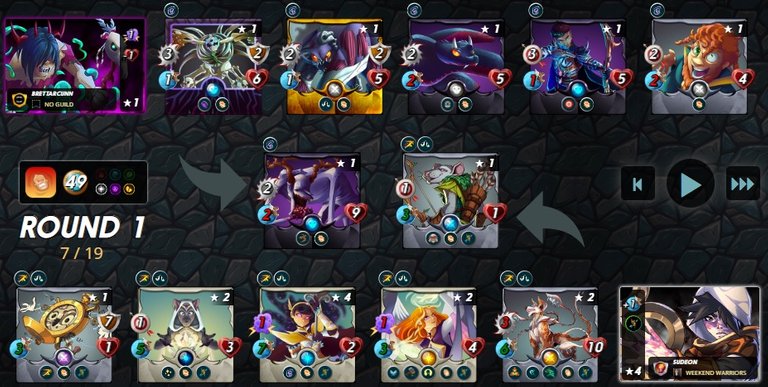 Although this is in the Silver league, the enemy is at a disadvantage with a level one summoner. But since I have an optimal speed based lineup, I decided to feature it. And with the Death splinter being known for weakening effects, my monsters have weakened health and melee/magic attacks courtesy of Thaddeus Brood and Disintegrator.
My strategy fully revolves around Coeurl Lurker having the highest speed that I can muster. It initially gains a speed buff from Ilthaine and Clockwork Aide while slowing down enemies with my Time Mage.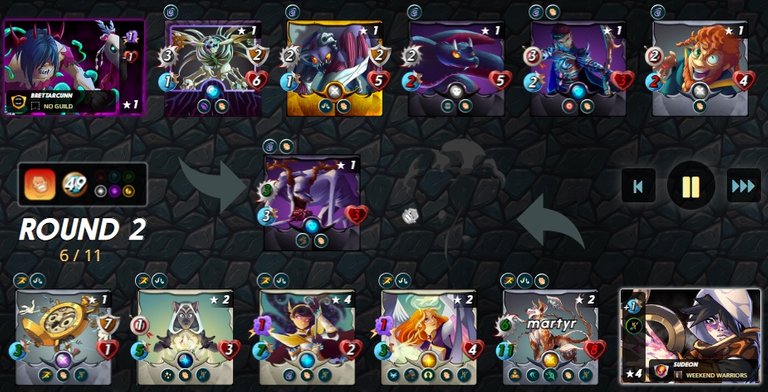 Another combination here is placing Venari Marksrat in the frontline and letting it die in the first turn. Adelade Brightwing will then resurrect it and once more gets killed. This allows Coeurl Lurker to receive two triggers of Venari Marksrat's Martyr ability and giving it 2 additional points to each stats including speed. But since it has the Enrage ability due to the rule set, it is further dialed up to 12 speed making it virtually impossible to hit.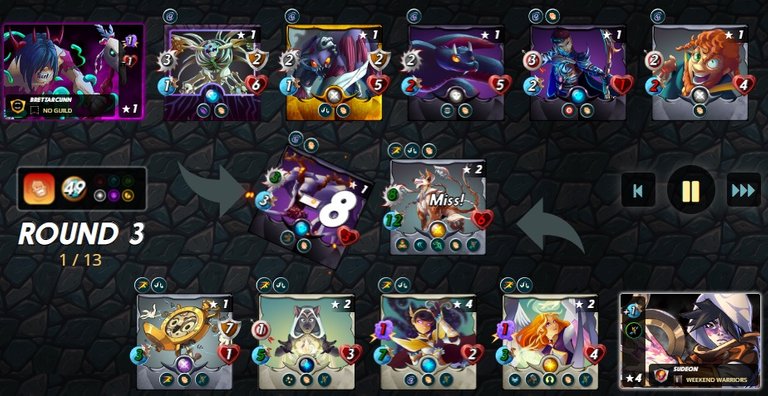 There was a near-fatal flaw to my strategy since Cursed Windeku has Thorns and Dhampir Stalker has True Strike. Luckily, I added Venari Crystalsmith into the mix in order to provide healing since I only rely on a single monster to win the battle.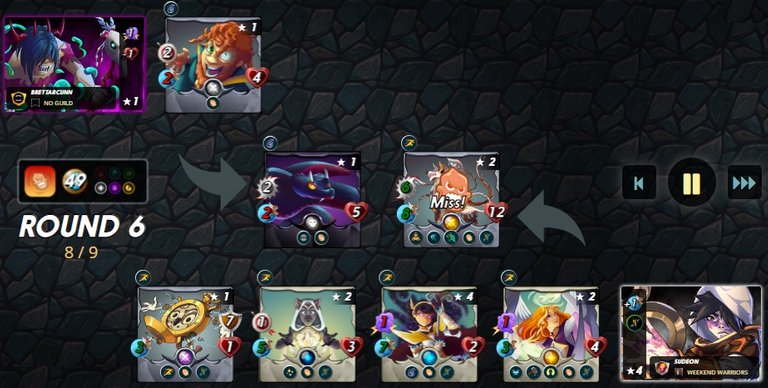 With the additional help of Ilthaine's Return Fire, Dhampir Stalker was taken out by reflect damage and all other enemy attacks were unable to hit Coeurl Lurker. Venari Crystalsmith was also able to restore it to perfect health. The battle was won within eight rounds.
If you're new to Splinterlands and would like to give this game a try, feel free to use my affiliate link here. 👉https://splinterlands.com?ref=sudeon👈
Thank you for reading and see you in the battlefield!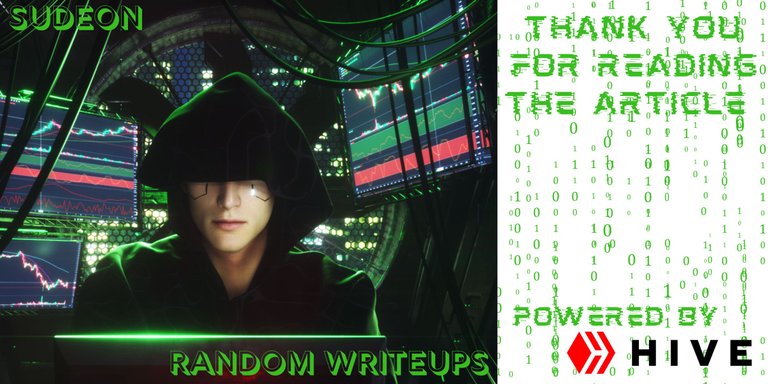 ⭐️⭐️Calling All Filipino Splinterlands Players⭐️⭐️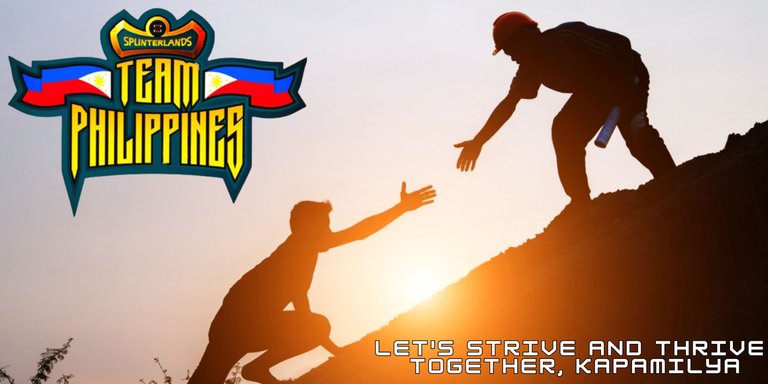 Come join the TEAMPH community and let's help each other in this great Splinterlands journey. Let's strive and thrive together, kapamilya!
Join TEAMPH Discord Here.
---
---