#34 Pyromaniac - Splinterlands Art Contest (ENG/ DE)
Hello dear Hive community,
Well, did you have a nice weekend? At this late hour I have finished my drawing with which I want to participate in this week's Splinterlands Art Contest. This time I chose the freaky Pyromaniac. Here are some steps of the creation.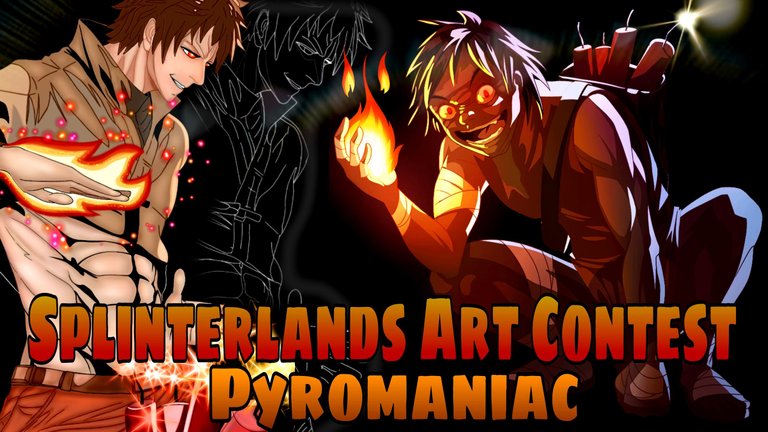 Hallo liebe Hive Gemeinde,

Na, hattet ihr ein schönes Wochenende? Zur späten Stunde habe ich meine Zeichnung beendet mit welcher ich am dieswöchigen Splinterlands Art Contest teilnehmen möchte. Dieses mal wählte ich den freaky Pyromaniac. Hier einige Schritte der Entstehung.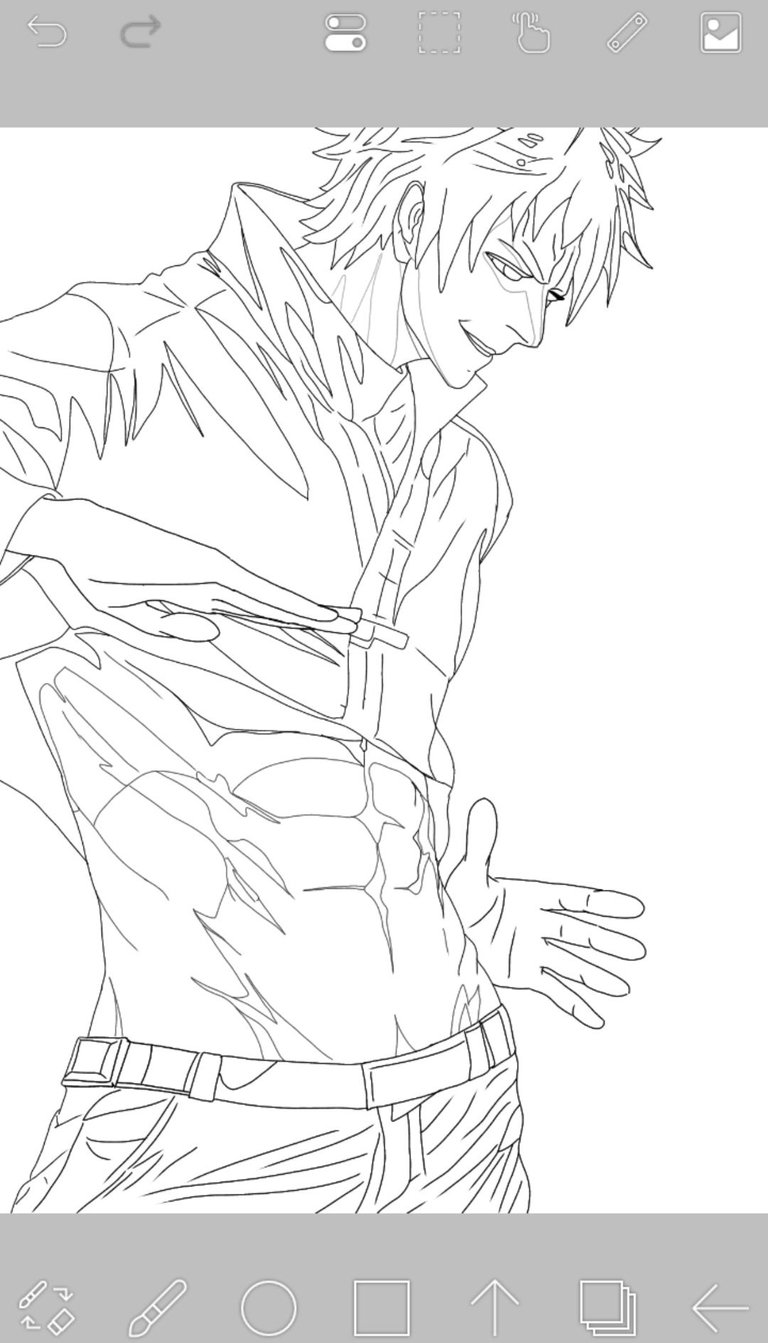 First the sketch, the first lines.
zunächst erst einmal die Skizze, die ersten Striche und Linien.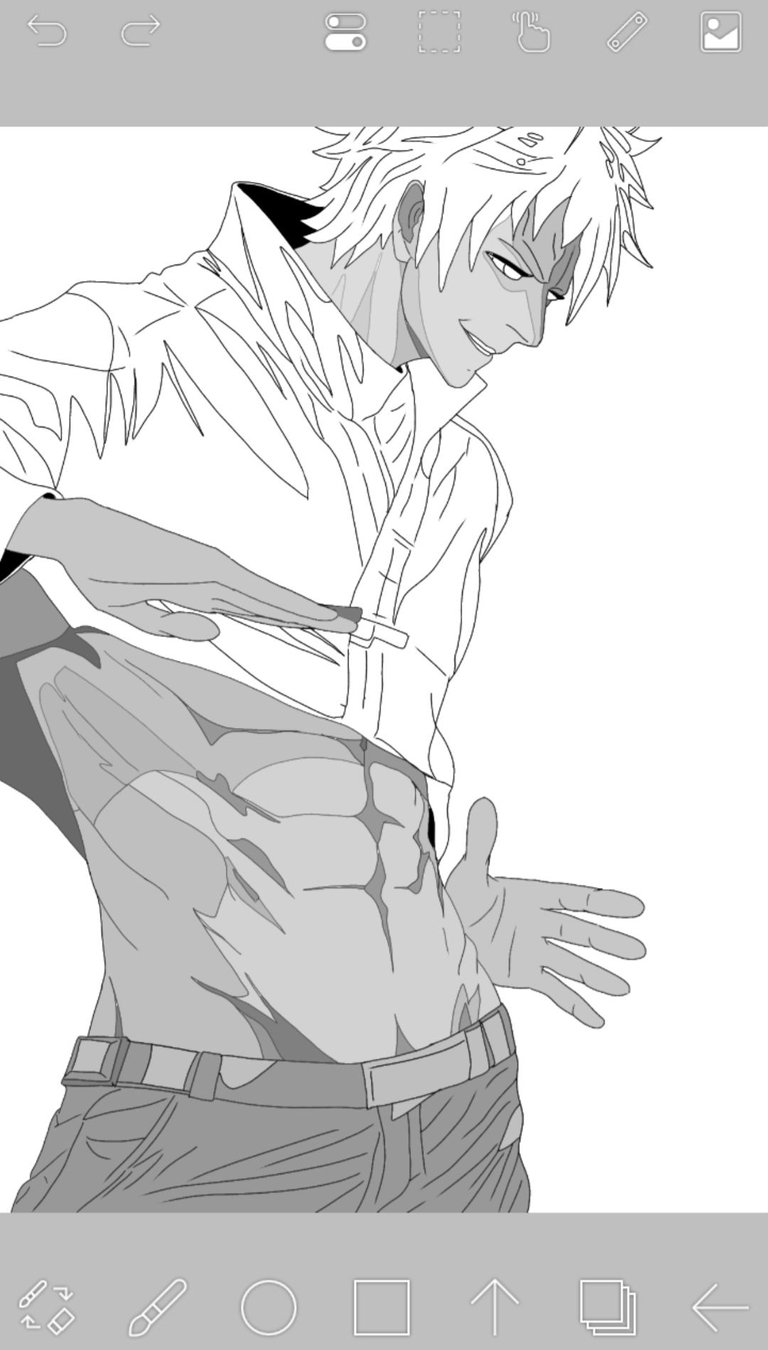 After finishing the sketch I added the gray.
Nachdem ich mit dem skizzieren fertig war, fügte ich die Grau Töne hinzu.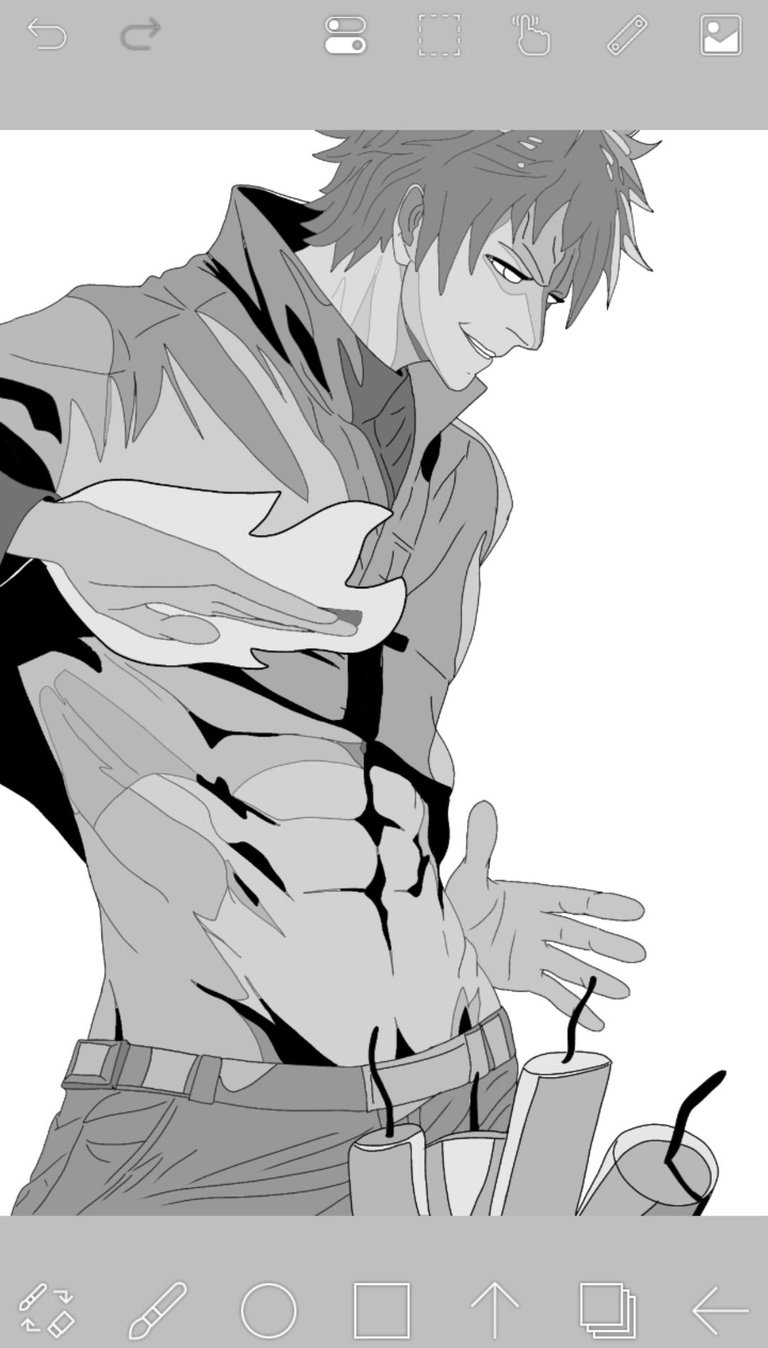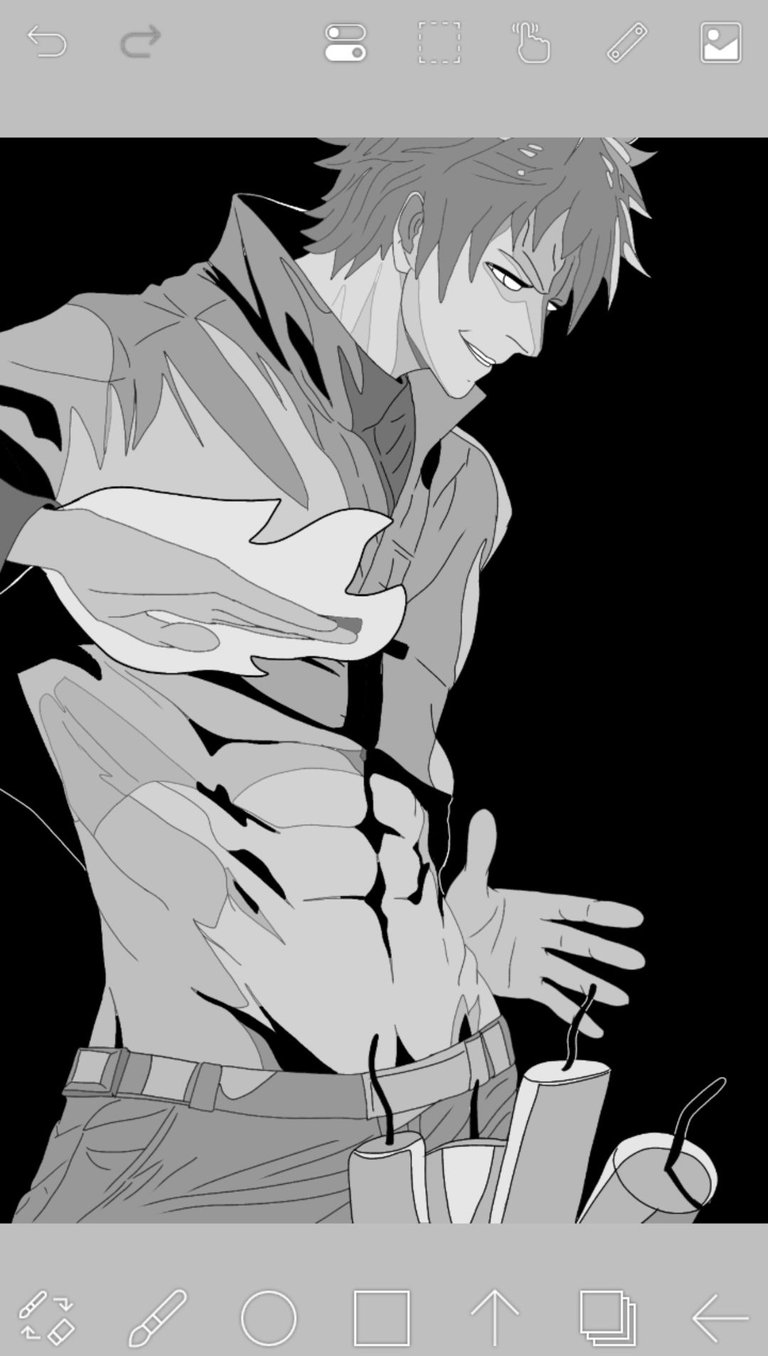 More details and more black now.
nun noch einige Details und etwas mehr schwarz.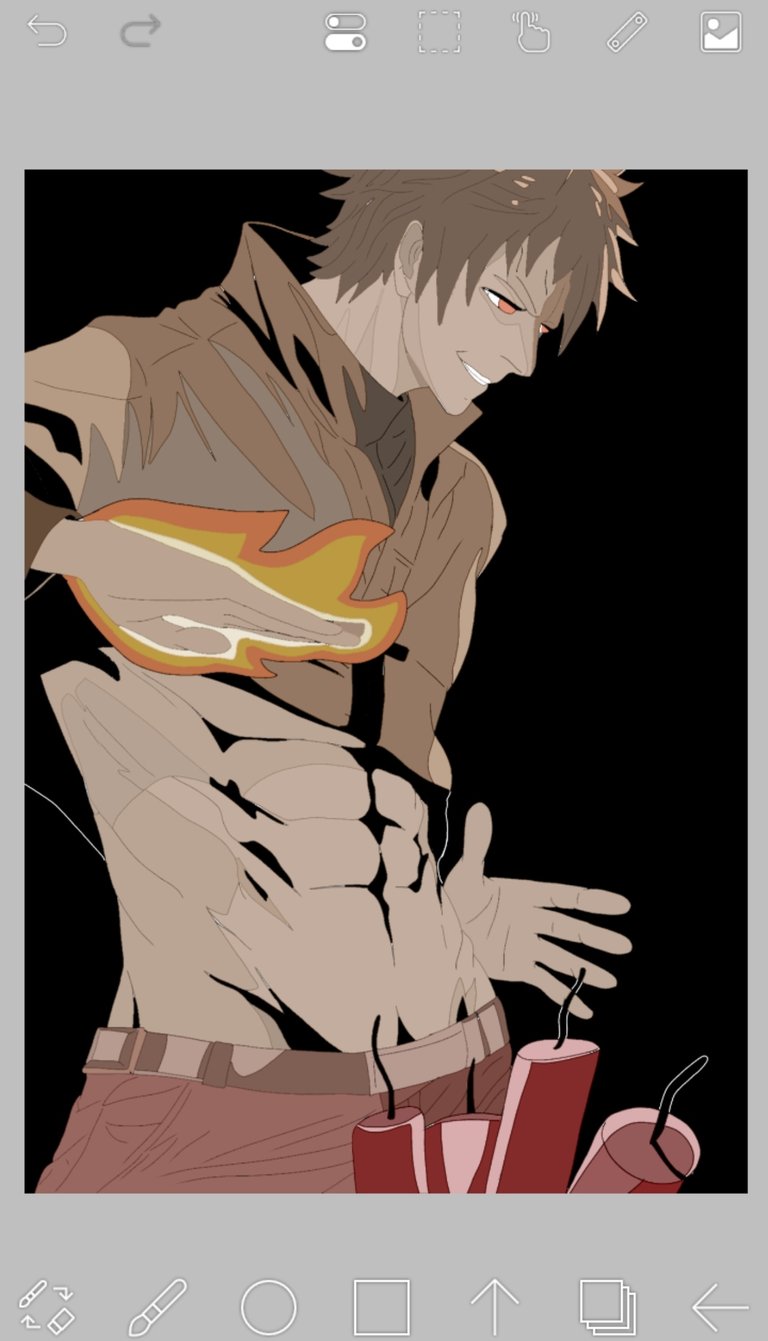 Lets bring color into it.
Nun etwas Farbe mal reinbringen.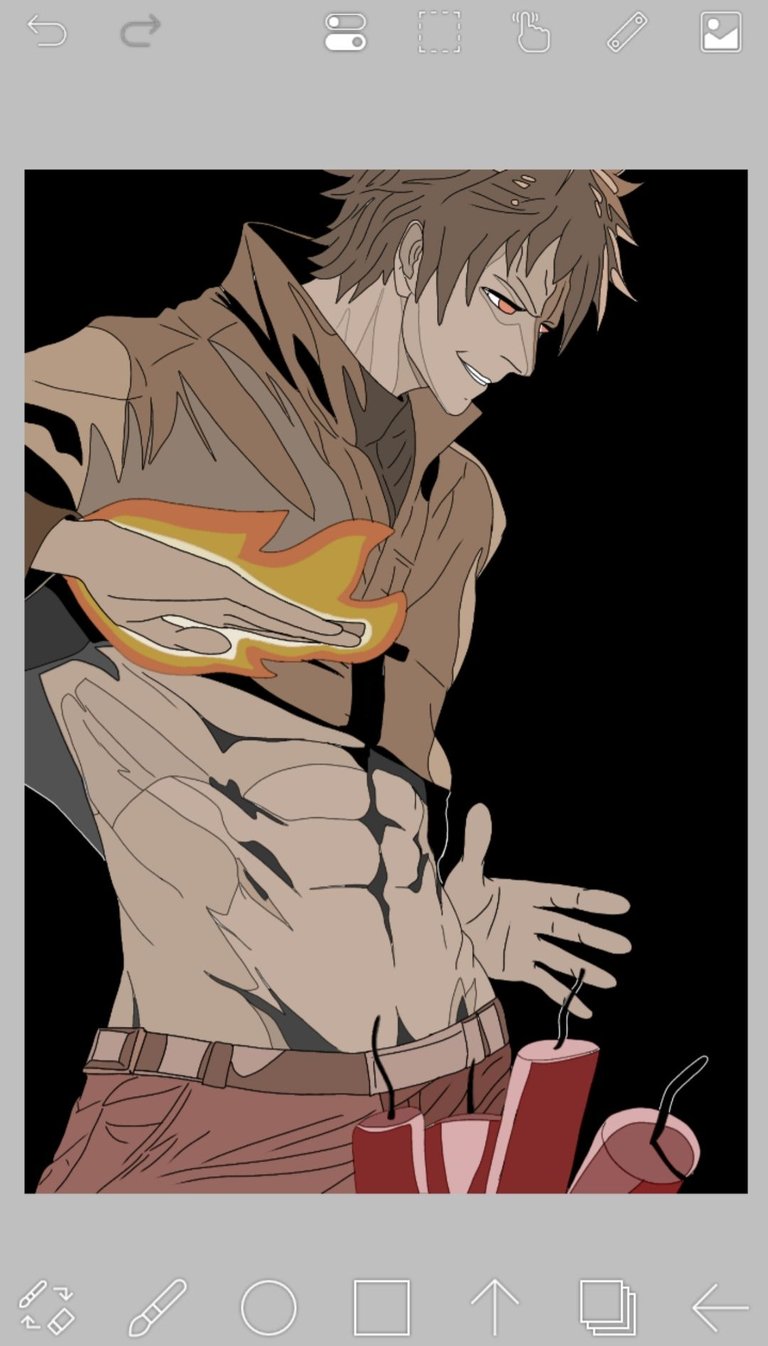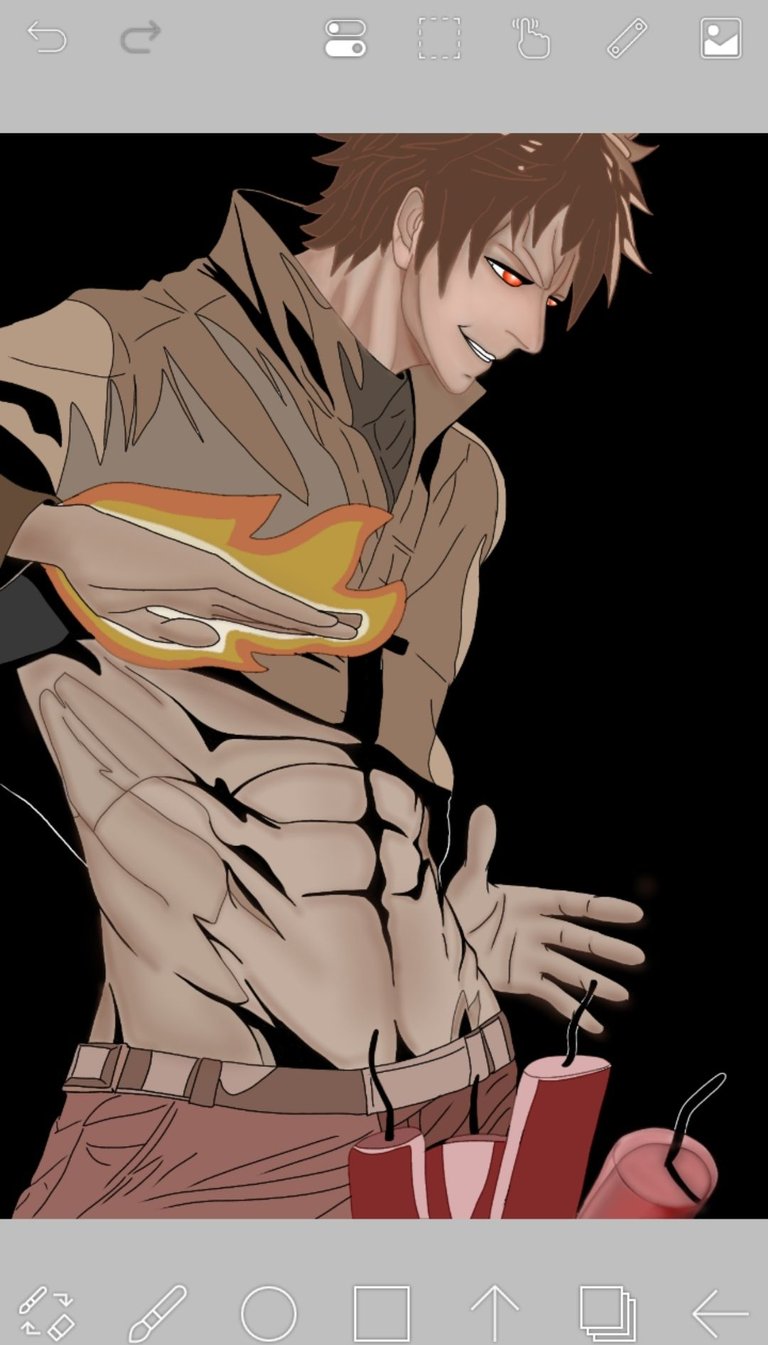 After some hours I was finally ready with my interpretation of "Pyromaniac".
nach ein paar Stunden war ich dann mit meiner Interpretation von "Pyromaniac" fertig.
finished Pyromaniac drawing/ fertige Pyromaniac Zeichnung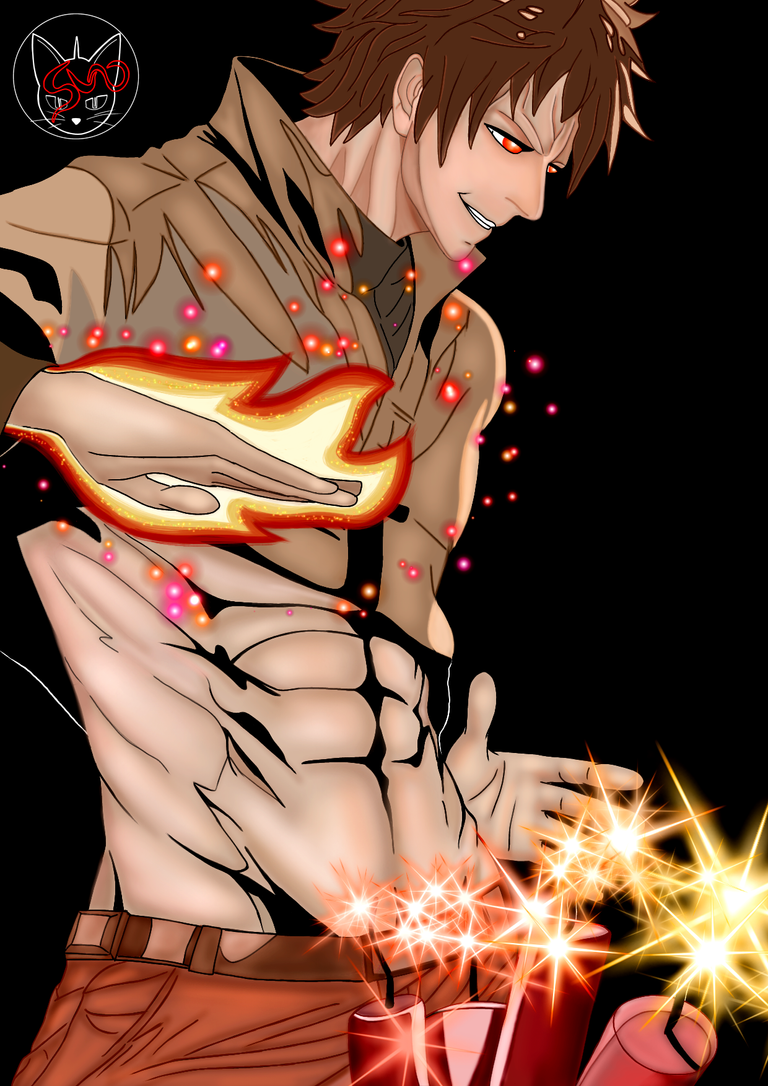 original Image/ original Bild: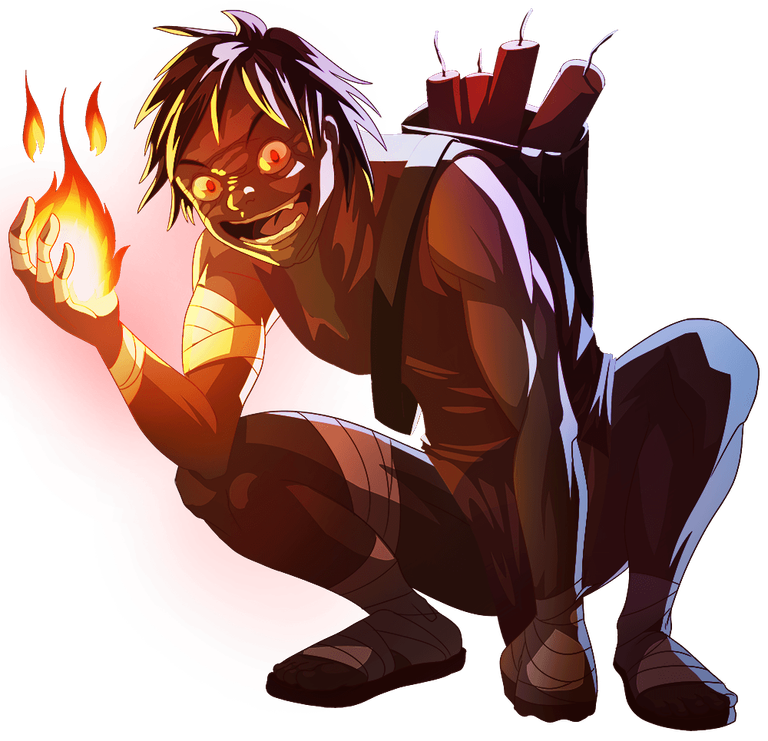 Source of the reference image/ Quelle des Referenzbildes:
Contest announcement
Source of the weekly Splinterlands Art Contest/ Quelle des wöchentlichen Splinterlands Art Contest:
allgemeine Infos/ general info:
digitale Zeichnung/ digital drawing
erstellt auf meinem Huawei Matepad 10.4/ created on my Huawei Matepad 10.4
verwendete Anwendung war die Applikation "Ibispaint X" / the App I used was "Ibispaint X"
Dauer der Fertigstellung ~ 6 Stunden 55 Minuten/ duration of completion ~ 6 hours 55 minutes
last words
To translate 1-1 my german native I used deepl.com. After I edited and corrected some parts because deepl.com couldn't translate all slang words perfectly. Just wanted to make this clear too.
I'm looking forward to read your opinion and have a nice week everyone. See you soon.
Ich bin auf eure Meinung gespannt und eine schöne Woche allen noch. Ich lese euch ganz bald wieder. Bis dahin, Baba.
Your / Eure
Cat(harina)
@surrealworld
---
---