Unlocking the True Power of Martyr Skill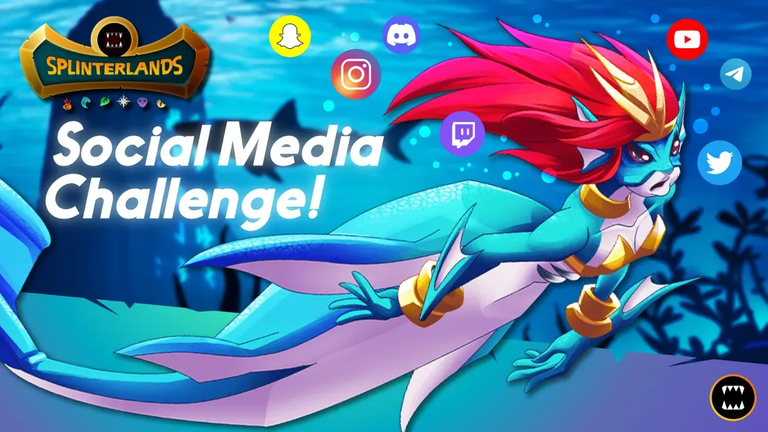 Good day Splinterfriend, Its me again suteru here to share some battles that I find interesting that might help in you future battles.
For todays battle will feature the synergy of the ruleset Born Again and the skill martyr . Lets see some breakdown on how this synergy makes your team super strong against the enemy.
How the Chaos Began
So lets start with the rulesets for the battle.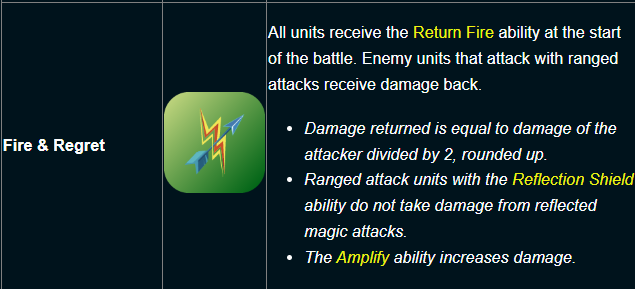 My always go to element when a Melee Mayhem pops is life element for the reason that this element have the best cards for this type of ruleset, Jared Scar. And so I did go with life deck, and given that the ruleset included the Born Again ruleset, it gave me a plan in mind. I picked Venari Marksrat because of its Martyr ability, and because of Fire and regret this monster will surely die fast and buff Jared Scar. So the plan is all laid out in my mind, now its time to see my actual pick.

I was expecting a melee picks for my opponent so I chose Chaos Knight as a tank for the damage reduction from it shield skill.
I picked Venari Marksrat as said earlier I need its martyr to buff Jared Scar.
With the ruleset Born again the and with the help of Fire and regret it will surely die in an instant, so given that it is expected to buff Jared twice, so I added Adelade for its resurrect making the martyr buff three times.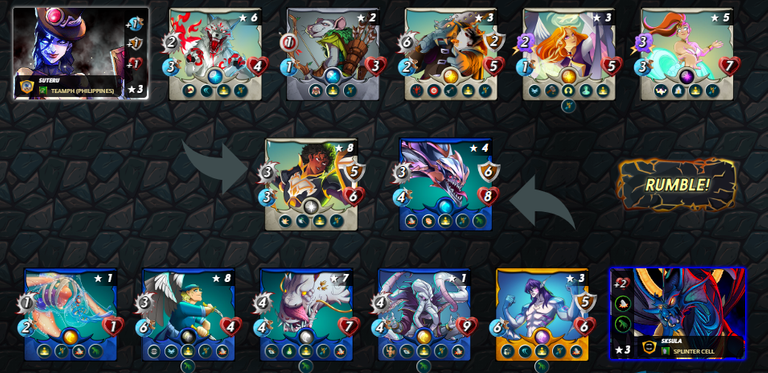 After seeing the picks of the opponent it made my pick a very effective strategy, with those Priority skilled monster made my plan execution even easier.
Battle Highlights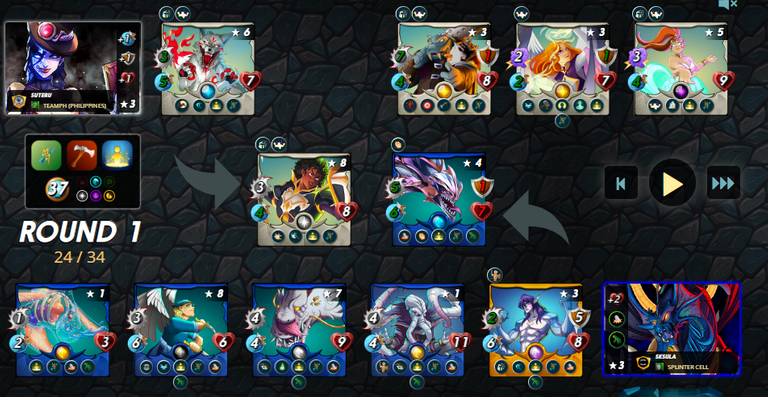 Just in the first round the rat is already eliminated and Jared got a buff, there's more to come in the next rounds.
Also Vulguine is also getting that buff making it an additional threat to the opponent.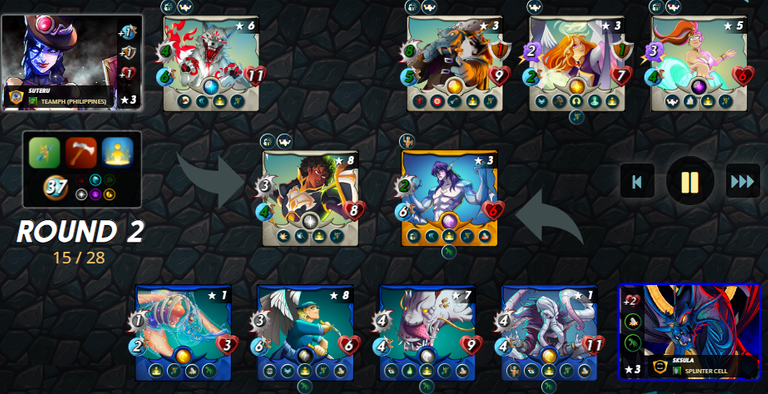 On the second round again the rat was eliminated ,thats when it was resurrected by Adelade for the third martyr buff.
Looking at that damage of Jared sure gives a sure kill for whatever it hits.
So the battles continued and because of those three buff from martyr and some blood lust from Jared kills, this became a pretty much one sided match.

At the end of match look how much damage was added to Jared base damage, this was all thanks to those early buff from Marksrat and it's Martyr ability.
I also acknowledge the repair ability of Adelade , this made the tank hero sustain all those damage combine to it's shield ability.
For the full battle , here is the link.
https://splinterlands.com?p=battle&id=sl_3329e394019fb530b486afd81c46b22a&ref=suteru
This pretty much shows how this new rules are changing the gameplays and meta picks of the game. Many Synergies is being brought out by players, giving us more options on how to counter opponents. Still hoping for more updates that makes this game more fun.
That's it for now, Have a good day and see you in the next one!

Join Splinterlands using my referral link: https://splinterlands.com?ref=suteru
Don't forget to Follow, Comment and Upvote. 😀

Join Us in Building This Community made for All Filipinos Gamers by blood or by heart!
Join Team PH! Let's grow together!
---
---