Art Week 243 // Daughter of Silvershield Warrior!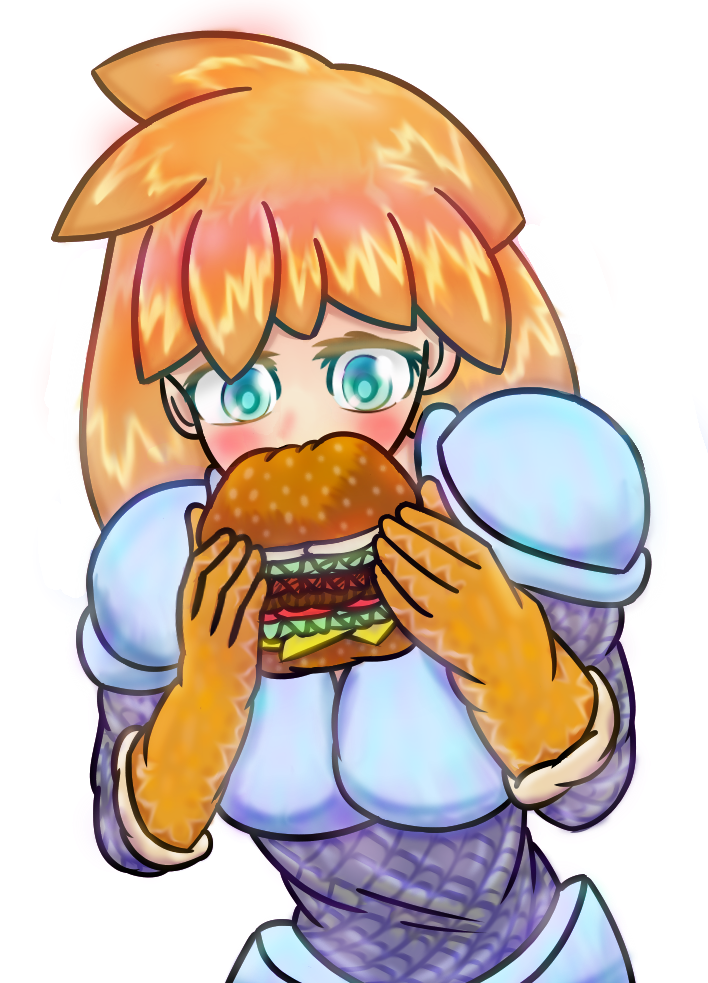 Knight of Sola Ranjell

(Elaine)

---
Beef with holland and borgers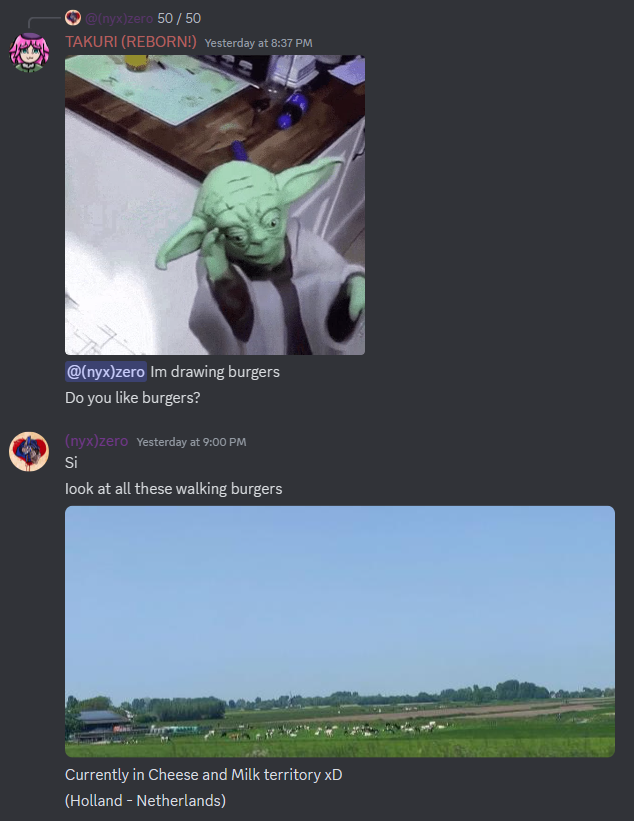 As usual it starts with @zeroooc, we were having a normal conversation about the extinction of the human race then burgers. As we talked through the evening night, i managed to come across a actual dutchmen @stresskiller. We talked a bunch within the qurator server and has dropped several bomb shells before like @ewkaw was a queen and windmills are powered by the wind.
At this point if i see him typing, either its a lethal dose of truth serum or a patch of grass for me to touch. The latter being the worse.
---
Step by step process + Commentary (Too many colors for codes) UWU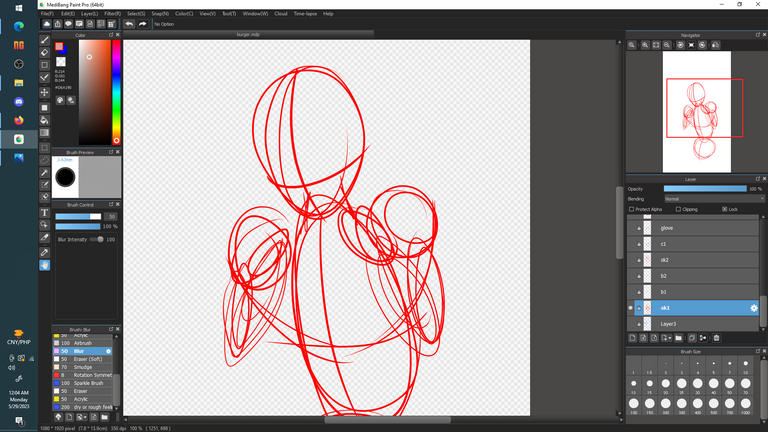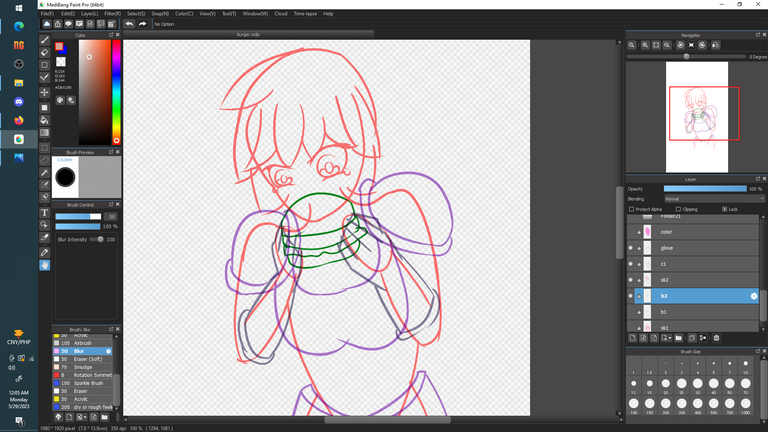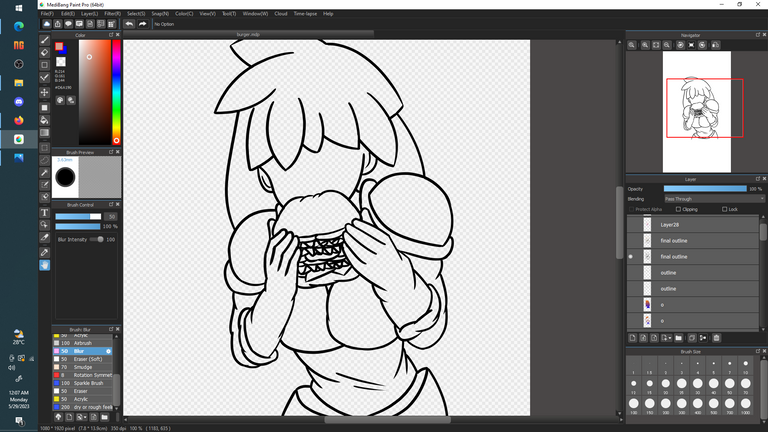 Sketch and Outline

After that night, that's when i had enough! I shall eat all the borgors!
MUAHAHHAHAH! This is a very very evil plan, taking the only precious thing that @stresskiller cherishes. The Big whopper! As evident by his cute double chin.
Currently working on a secret project but im not going to spoil te details. Heh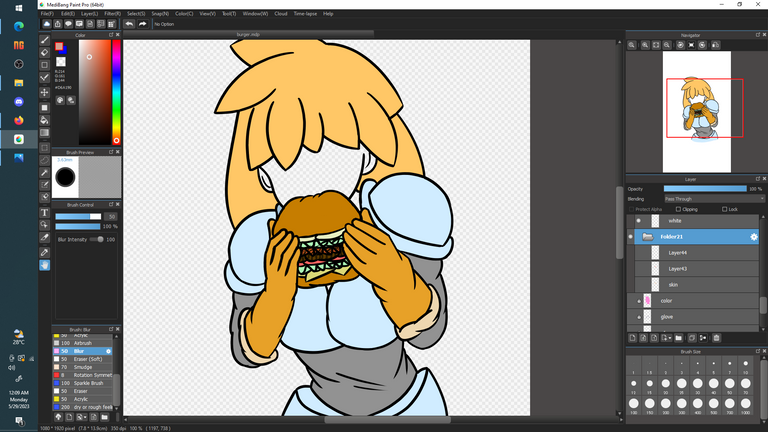 Base Colors + Secondary Colors
it was around a yesterday when i saw @yanes94 drawing of our caring angel Sola Ranjell. Also she has been dominating the splinterlands art contest lately. Like Daaaaamn!
So i decided, instead of chibi. Imma try to create something similar to her style.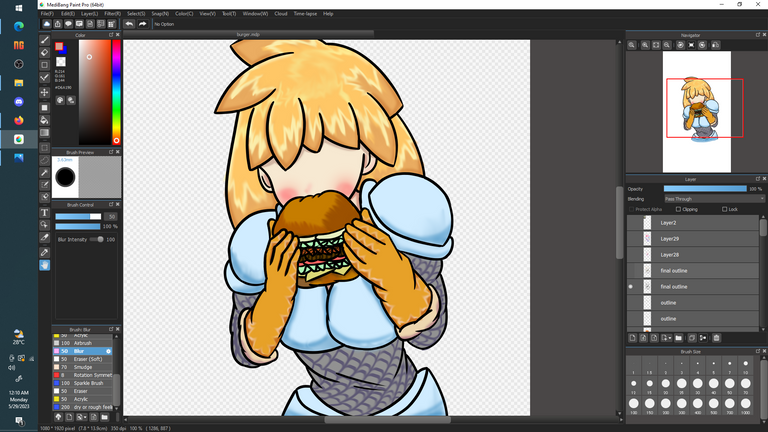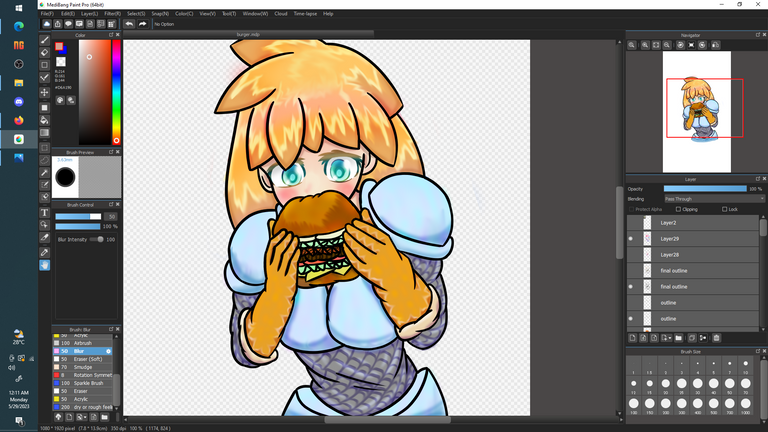 Shading + Lighting + Overlay
After testing around for a bit, this is what i was able to come up with. Heh its Elaine clad in armor whilst eating a BORGOR!
*Covering the mouth so that i don't have to draw it *Wink @jijisaurart.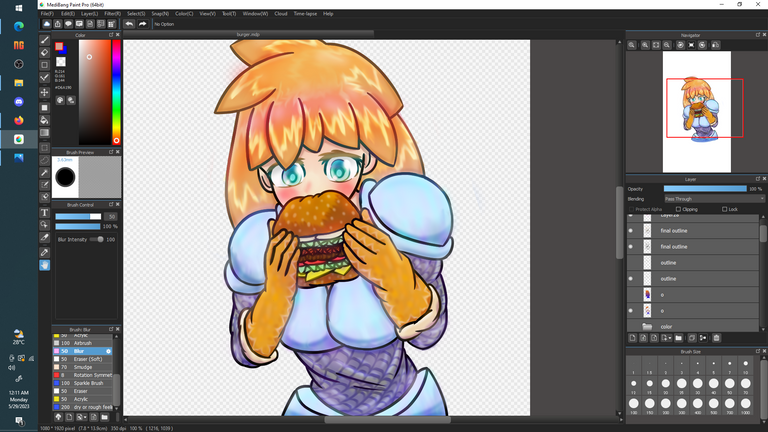 Silvershield Warrior from Splinterlands
When picking for a knight like figure, i was considering other options. But when i saw @janusmolinovsky art style and the cards drawn were of cartoon like design. Reminds me of the old school cards like Dark magician from yugioh.
Also i miss the old art style of Splinterlands, the new stuff is cool but the old cards were creative and funny.
---
SPL Foods Lore
She is known as Elaine the Glutton!
Every SPL Food monsters fear her name.
Be it the three exploding rat stooges
Ube vampire bat
Ever hungry skull
Even Vrun and his chocolate and lemons!
When her father went to buy milk and never came back, aaaaahhh a classic tale. Most common tragedy upon the SPL food lore.
Wanting to succeed in her father food-steps, she trained to become the best Silvershield Warrior ever!
Around 2-yrs old, she could already wield a silver spoon. It was at this point people began noticing her potential in the culinary arts.
7-yrs old // Passed the Adventurer Exam
9-yrs old // Devoured Ube bat
10-yrs old // Ate the three rat stooges
11-yrs old // Met Venari sensei
13-yrs old // Hid on some bushes and ambushed vrun, then stole all his chocolate and lemons. *Vrun crying
And now at 19-yrs old. After many years of adventuring and reaching the coveted silver rank! The highest possible rank for normal humans.
On a silver moon, as she's cooking 10-servings of potato soup for herself. She managed to encounter a starving Sola, She's a very skilled magician but sadly her cooking skills and wallet does not exist.
As such sola introduced herself to Elaine, with starvation upon her. Sola asked elaine if she could have some of the potato soup.
Elaine: ... You can have half a potato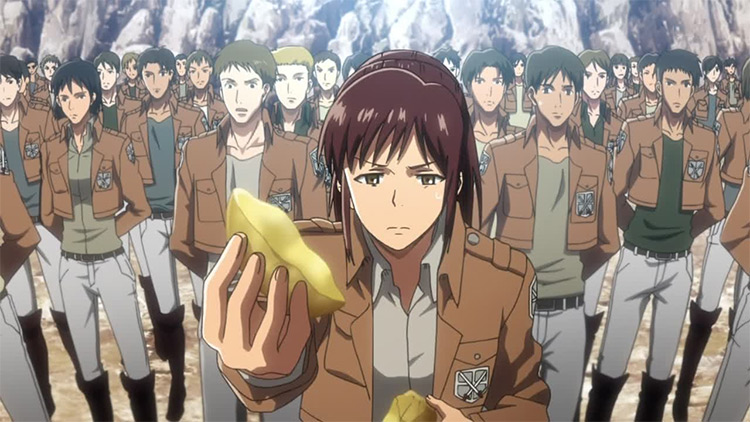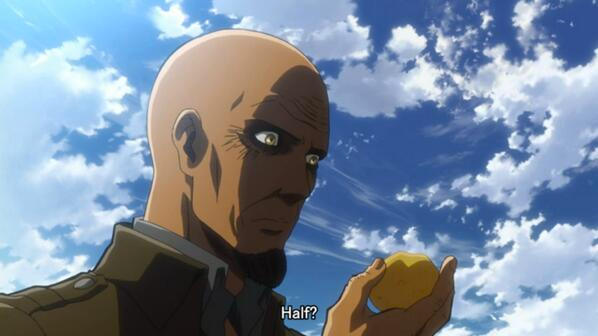 And it was on this very night, that both Elaine and Sola's fate were bounded.
After the beat up vrun and steal all his chocolate and lemons quest. Elaine was crowned by sola as her first and only knight in shining armor.

Elaine the Gluttonous Knight
The end
---
Links and other Stuff!
Inspiration @zeroooc (For making me hungry)
https://peakd.com/@zeroooc
Inspiration: @stresskiller (Motivation)(GRRRRRRR)
https://peakd.com/@stresskiller
Inspiration: @yanes94 (My rival!)(learning from)
https://peakd.com/@yanes94
Inspiration: @jijisaurart (No more Don't Starve Together)(Hide parts that are hard to draw)
https://peakd.com/@jijisaurart
Inspiration: @janusmolinovsky (Horny)(Nostalgic Art-style)
https://peakd.com/@janusmolinovsky
Reference: Silvershield Warrior
https://splinterlands.com/?p=card_details&id=37&gold=false&edition=1&tab=market
Reference: Attack on Titan (Images)
https://twitter.com/Seitz_Unseen
https://www.fandomspot.com/attack-on-titan-best-arcs/
My youtube channel
https://www.youtube.com/@TAKURI
Splinterlands Website
https://splinterlands.com
Medibang (Drawing program used)
https://medibangpaint.com/en/
---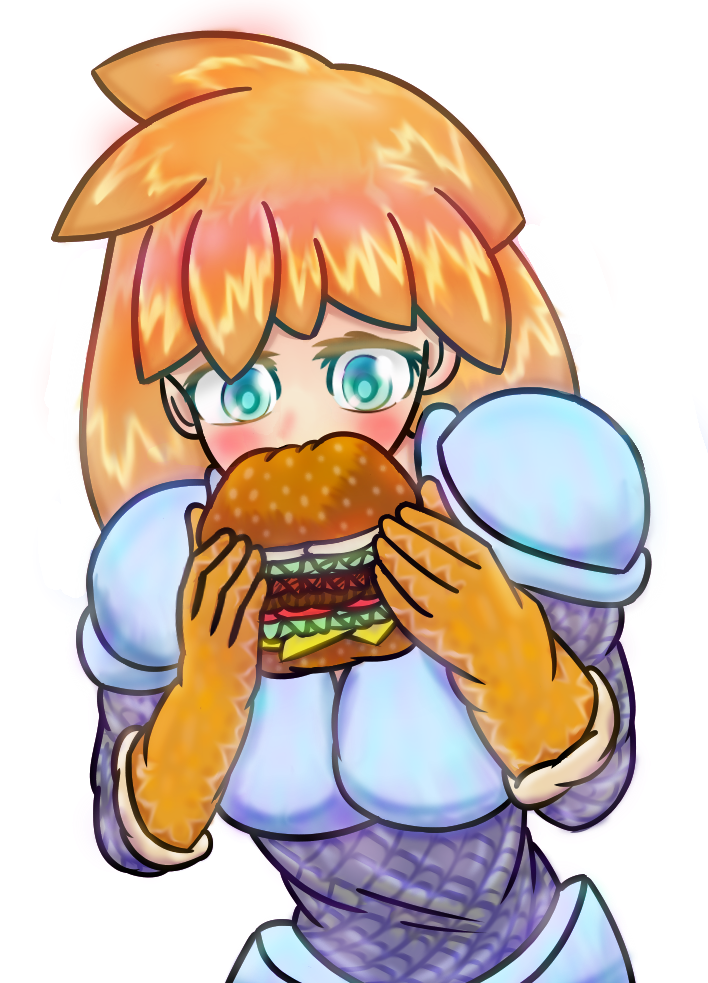 Version A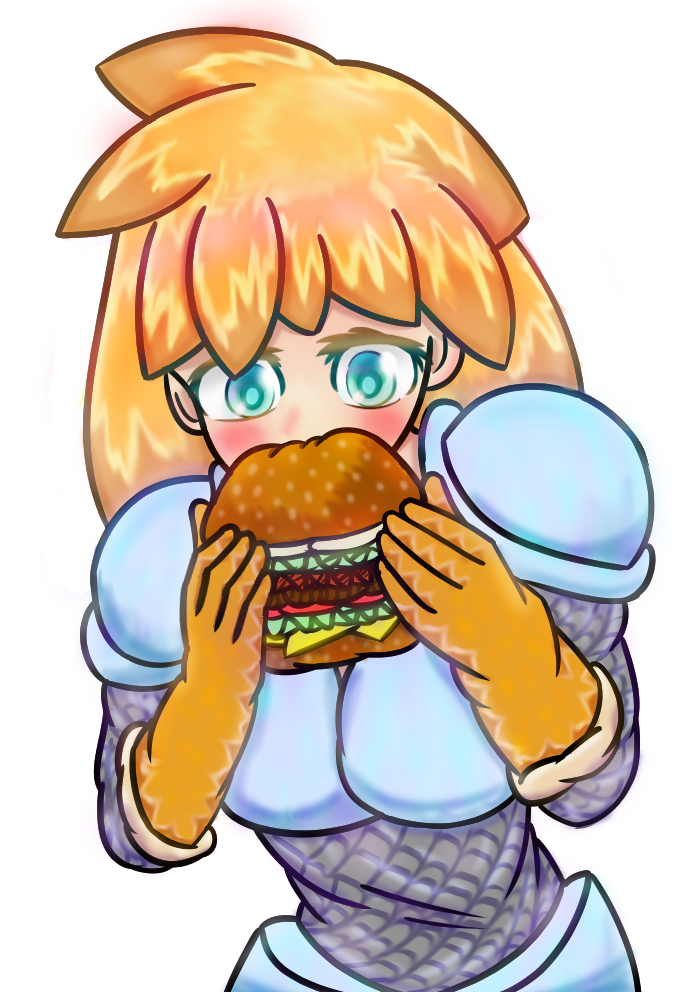 Version B

I guess that's about it. Hahhaha sorry for the mass pings, grrrrrrrrrr working on a super secret project. This might surprise some folks at the OCD community hehehe.
-- Takuri
---
---