Creating sounds for the SPL Borgor meme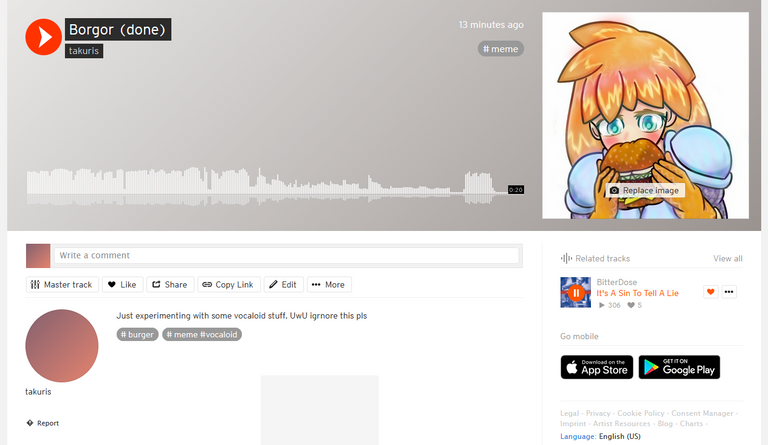 https://on.soundcloud.com/g31G2
UwU click on the sound cloud link to hear it. Im not sure if Hive or Peakd supports mp3 play features.
---
Experimenting with music
Starting from today, imma try to do some music for the social media part. I have always wanted to compose my own music, songs and eventually create my own Original MV (Music Video).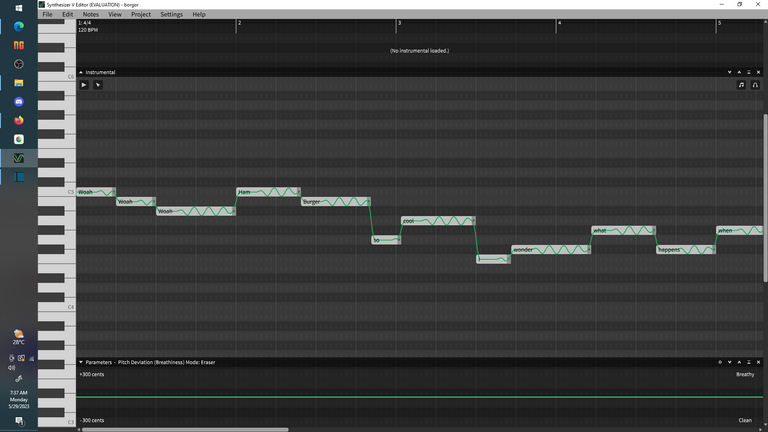 Currently using Synthesizer V Editor. The free version of Synth V, this is the program i use to make the vocalized portion. This program is one of the easiest to use for beginners.
If you want to use this yourself. Imma leave the link UwU.
Im using Eleanor (Vocaloid) and going with a noisy+wavy asthetic. Similar to the pipe bomb miku meme.
---
After finishing the vocaloid portion and having my ear pierced by how loud and high the initial pitch of the test was.
I managed to refine it to the version you hear now.
Grrrrrrrrrr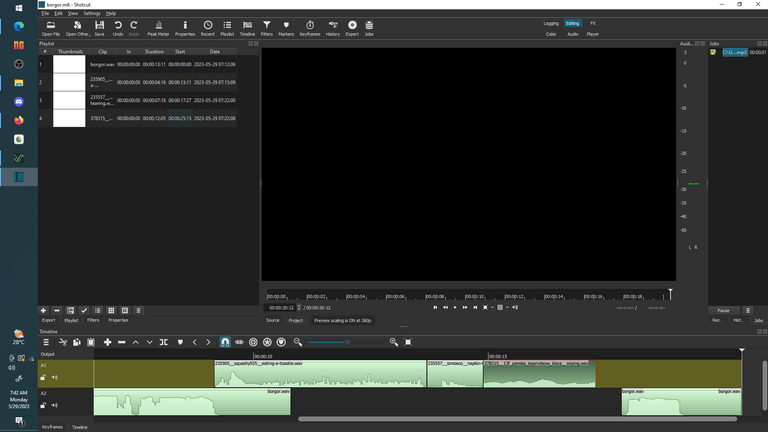 After cramming it into the Shotcut editoer. UwU its a Free open source editor, using some sound clips from freesound.org i managed to mash-up this creation before you.
And that's when i uploaded it to the music website i listen to when drawing. Heh, hopefully nobody i know realizes what's happening.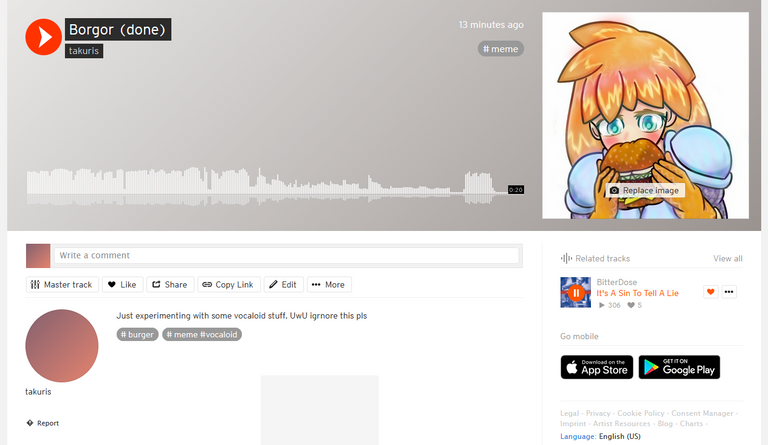 ---
Grrrrrrrrrrrr i uploaded it to soundcloud. Hehe i guess im a music artist now.
Welp this is learning experience for me. Hopefully i can refine my skills to a level im proud of and will surprise everyone, Muahahahh!
---
Links and other stuff
Freesound.org sounds
Splinter lands website (UWU)
https://splinterlands.com
Splinterlands referral link
https://splinterlands.com?ref=initiate_953298
13F_Panska_Koprivikova_Klara (Floor wiping sound)
https://freesound.org/people/13F_Panska_Koprivikova_Klara/sounds/378315/
simosco (Napkin Tearing Sound)
https://freesound.org/people/simosco/sounds/235557/
squashy555 (Eating bread sound)
https://freesound.org/people/squashy555/sounds/235905/
Reference: Silvershield Warrior
https://splinterlands.com/?p=card_details&id=37&gold=false&edition=1&tab=market
Reference: FishingHobo (Miku pipe bomb)
www.youtube.com/watch?v=6MjoD6D5wMc
My youtube channel
https://www.youtube.com/@TAKURI
My twitter bird house
https://twitter.com/ris_taku
My soundcloud *(Cringe)
https://soundcloud.com/taku-ris
Splinterlands Website
https://splinterlands.com
Medibang (Drawing program used)
https://medibangpaint.com/en/
Snythesizer V Editor (Vocaloid program used)
https://dreamtonics.com/synthesizerv-gen1/en/download/
Shotcut (Audio Editor program used)
https://shotcut.org/
---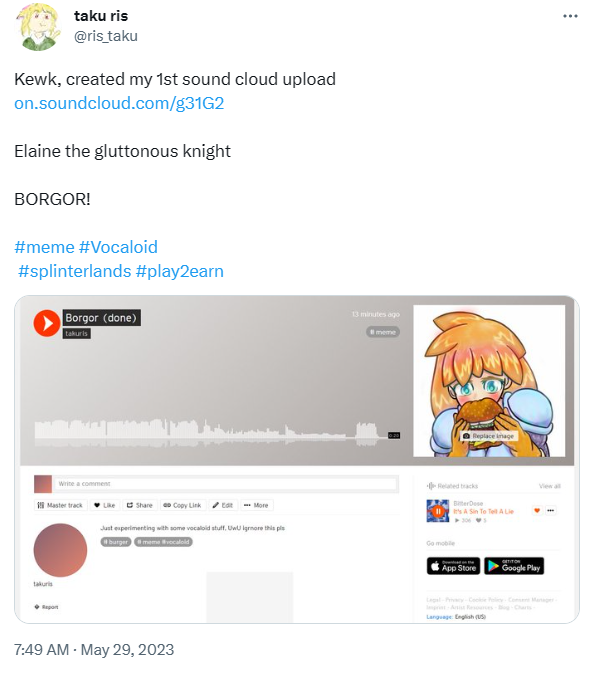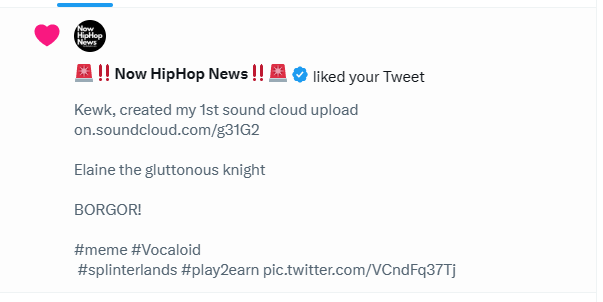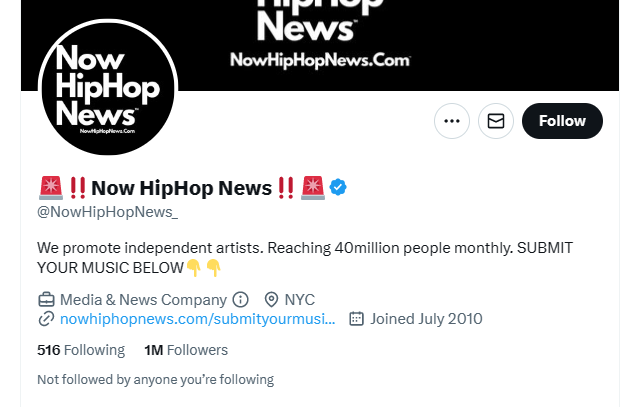 ---
---