Splinterlands art contest is the name of the gaming monster "LAVA LAUNCHER".
Hello Everyone.
I am back among you again today. You have supported me, you have encouraged me. So I will get your support again. I did a drawing from a gaming card in @Splinterlands today. Now Splinterlands has come up with more new gaming cards. I splinterlands last week and this week I took participation in the @splinterlands art contest. I have seen Splinter Lands participate in many art competitions. I am learning better and I have tried to make better art about this. Hopefully you will get support again. It is draw today. splinterlands being gaming cards LAVA LAUNCHER.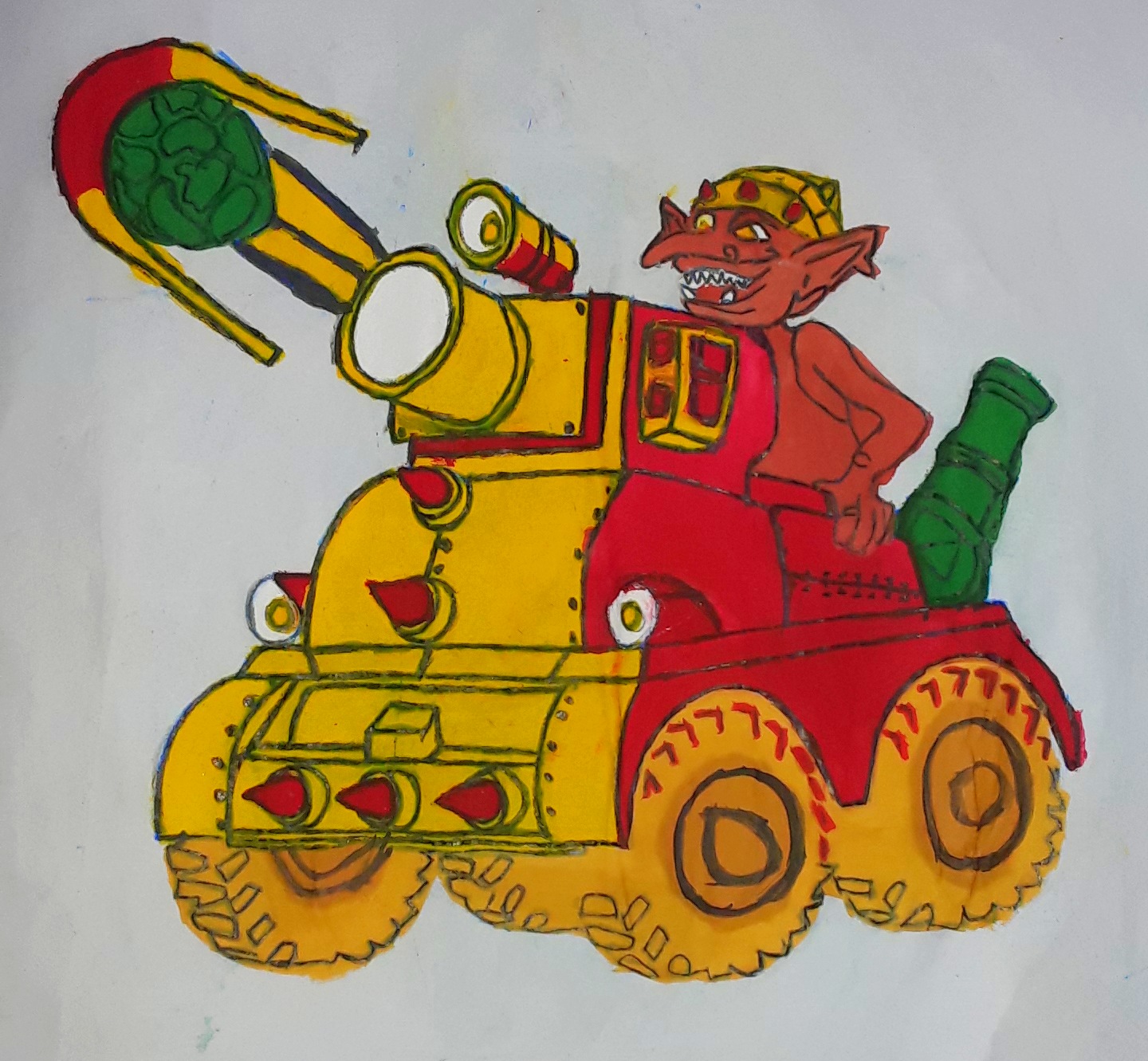 Art Details.
I used first art paper. Use different tools to draw art. This time I am preparing to draw art. Now I am starting to draw art. First I shape the LAVA LAUNCHER with a colour pencil . Draw with colour pencil. I first tried to draw this car before an offset paper. And everything is pre-prepared to fully paint the car. After trying 2 and 3 times, I was able to face some success. Now I have fully prepared and started drawing.
First Steps.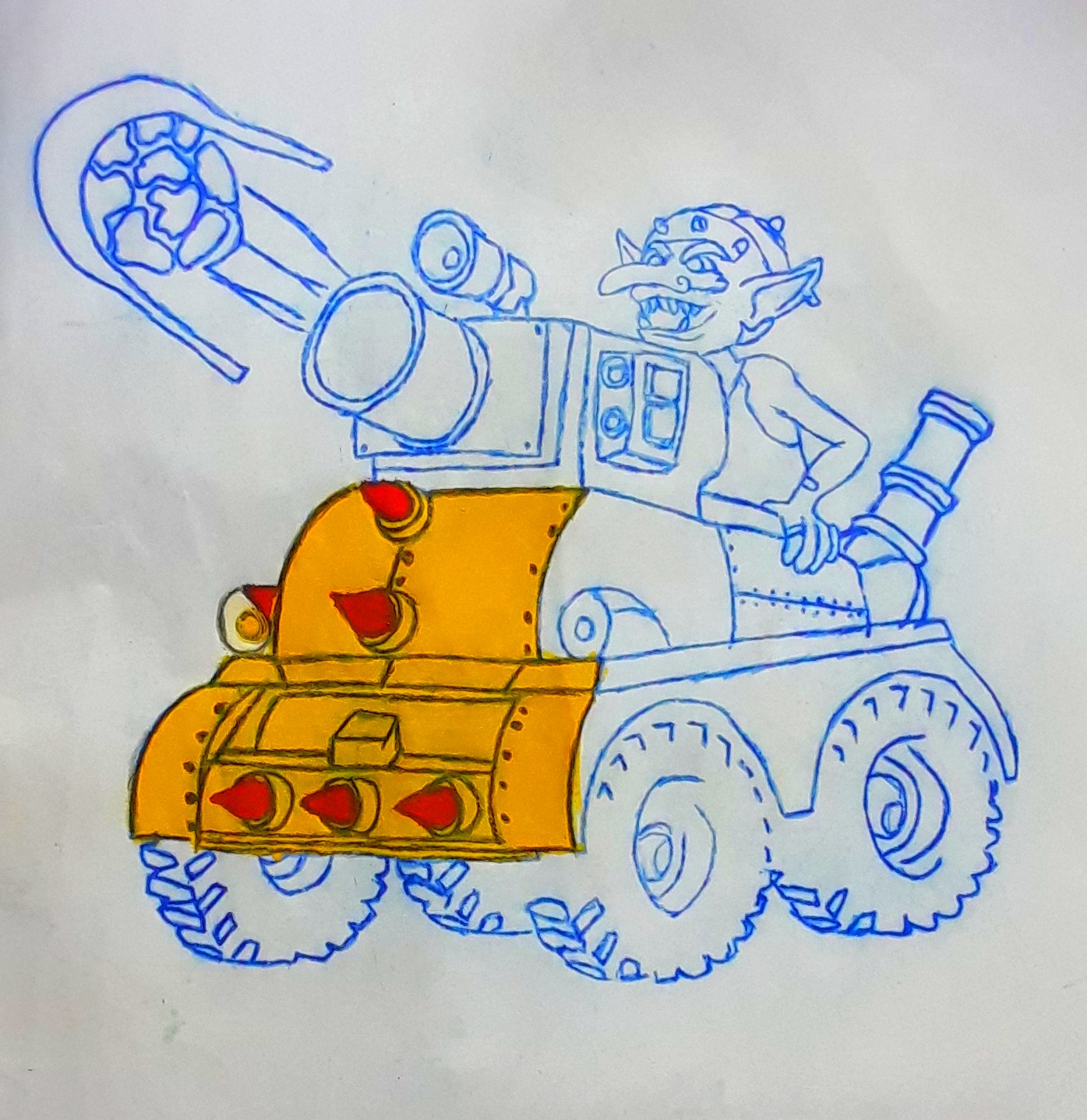 First I use art paper here. Then I started drawing with a colour pencil. The car is first made into a shape and the front body structure of the car is made. Later in the step I made the car a different step and drew a ball in front of the car to make it look like a football. Then I am making one step after another. This step is the rear step of the car Here is the drawing of the car switch board. Therefore strange nature has drawn car. This gaming monster has finally been completed by drawing the wheels of the car.
Second Steps.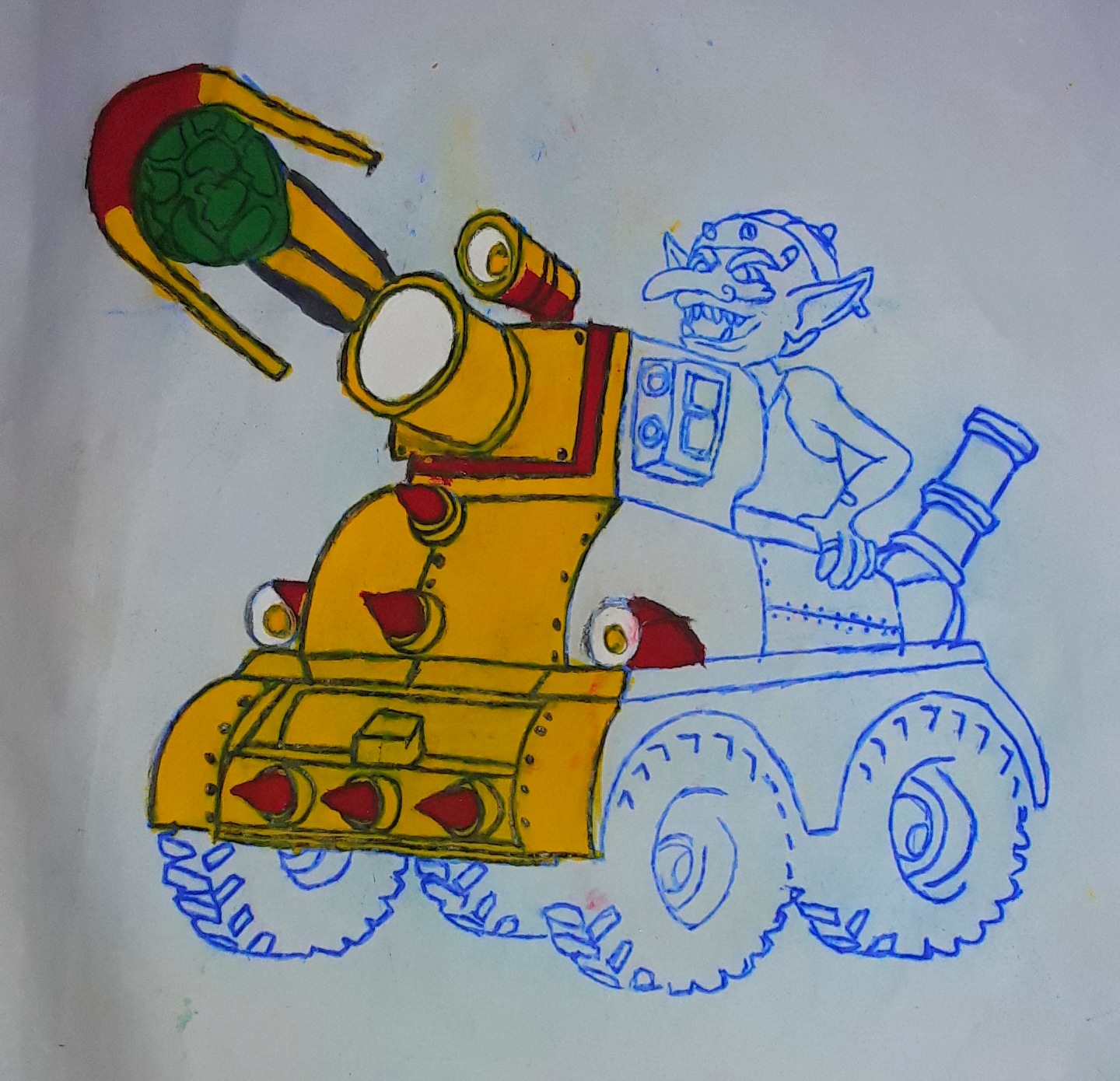 Then I started painting now. I made a mistake somewhere and that mistake is that I didn't capture a step before painting here. I am painting without capturing. After painting by mistake, it seems to be capturing. You may have seen a color pencil step and another color step before me. There is a small problem with today's art drawing being made in a different way.
Third Steps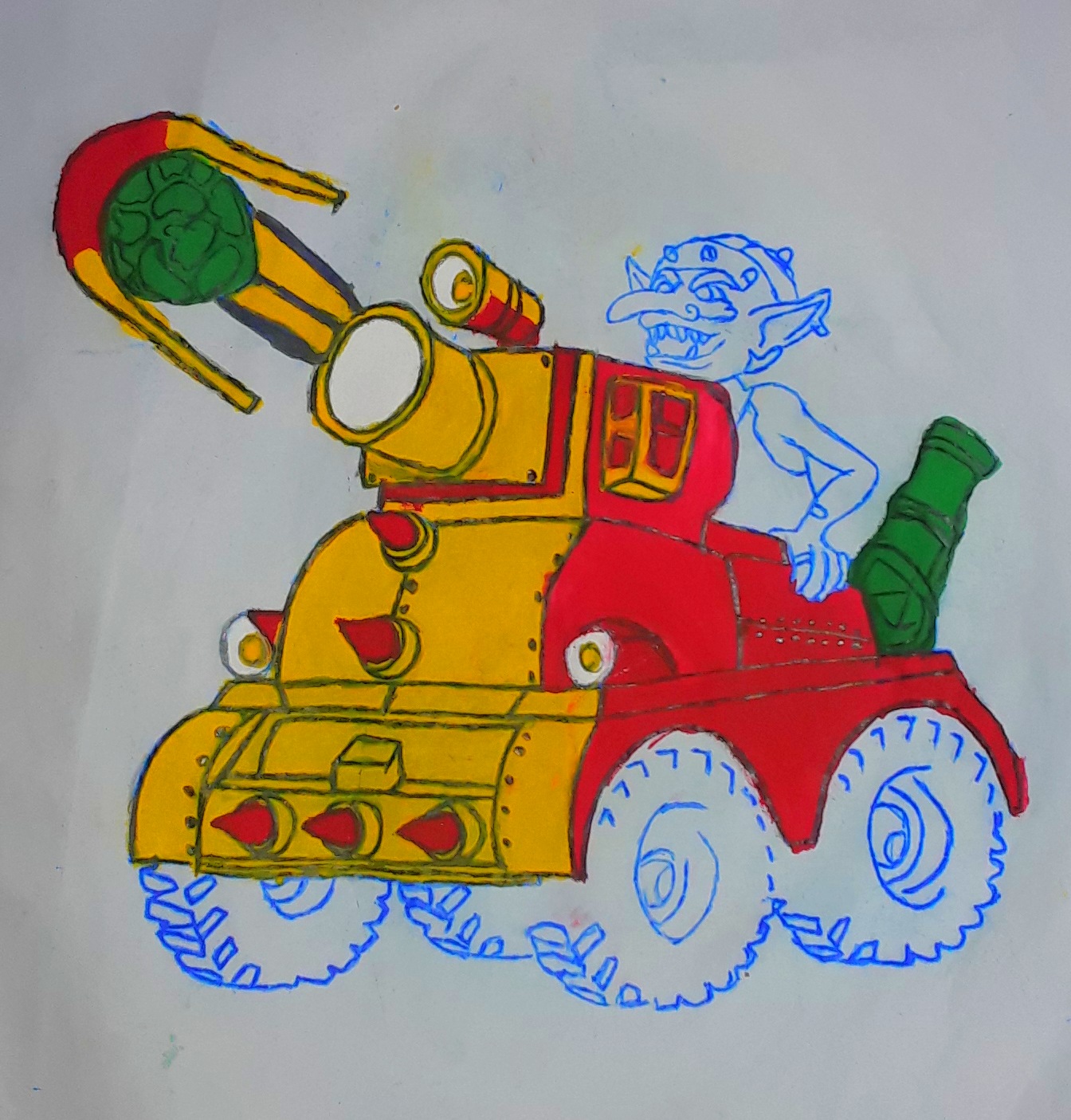 One by one the steps have a colour variation and have been coloured. The beauty of any art made with watercolours is increasing.
After Steps
All the cars have been painted, only the strange nature man remains to be painted. The next step is to paint.
Final Steps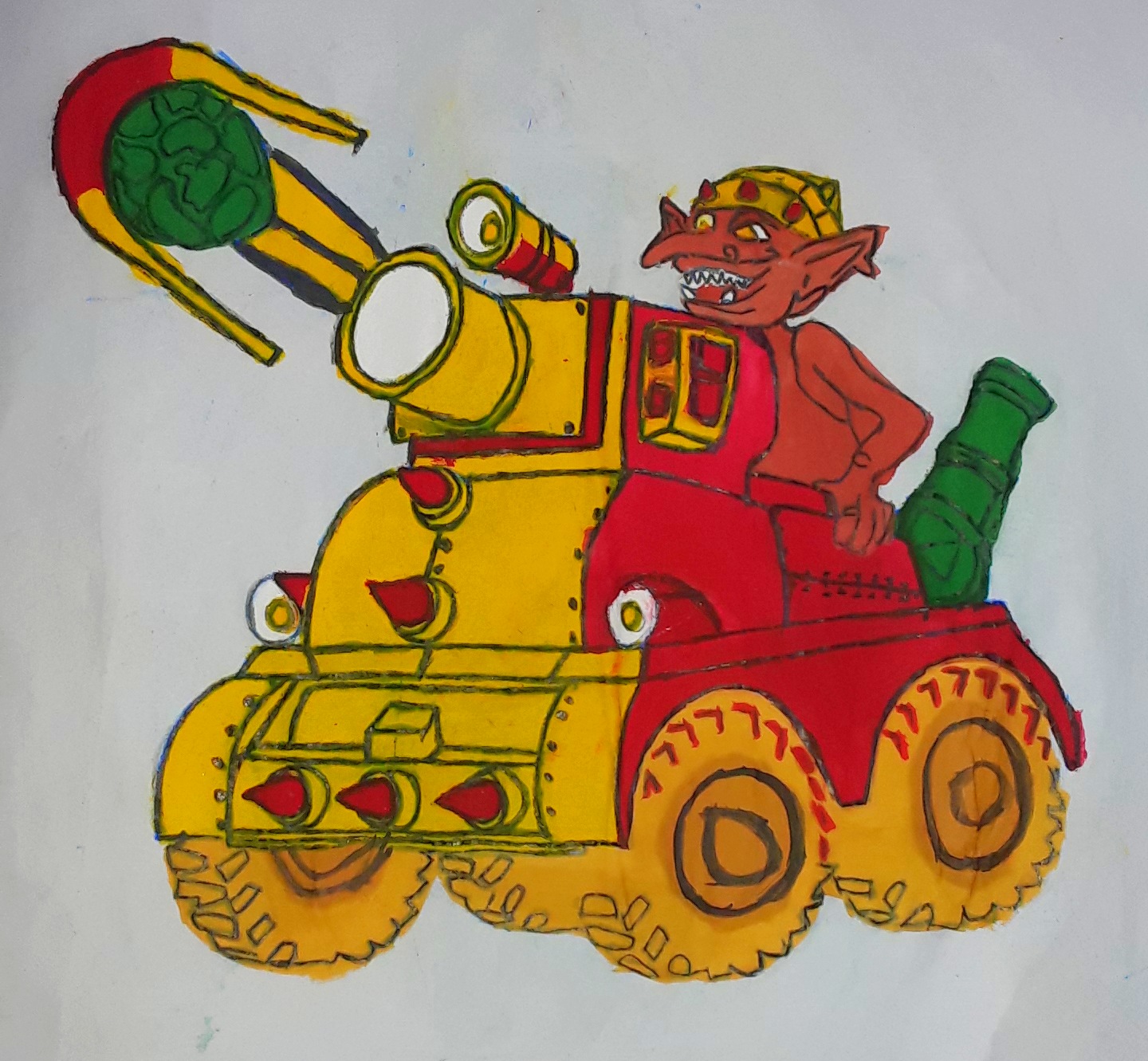 I'm done with almost everything. And I made gaming cards. Finally I am drawing gaming cards to make the gaming cards real. Here I think it is not good to draw the final steps. I wanted to use a colour other than black but couldn't. I have always tried to colour it like the original card. But I can't because there's no observation color here, so I couldn't colour it like the original card. Here I wanted to use colour pencil but did not use colour pencil. I changed the colour pencil and drew with watercolour. There are colour combinations and colour variations, There are pencil colours , pastel colours , water colours , and more Colours. My favorite color is watercolour, Monster I have drawn with water colours. Advise me how I can use art drawing and any color to create more beauty enhancement. I can present it to you by colouring it well.
Earnest thank you.
---
---