How I got 53,366 REWARD POINTS from GOLD LEGUE 2: maximizing the DAILY LOOT CHESTS numbers!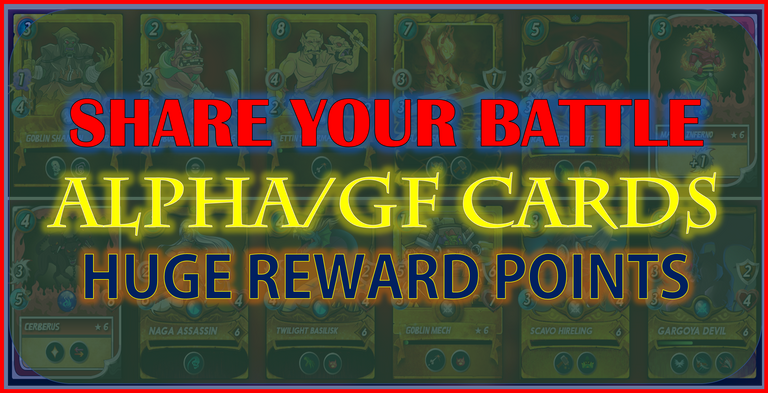 Hello splinter boys and girls living in the Splinterverse, hope you all are enjoying the new reward mechanism in Splinterlands with the great opportunity of tons of loot chests everyday and hundreds of loot chests at the end of every season! In recent revision of the reards chests, there are several number of potions which is great and also players now can get some merits from the loot chests for buying more GLADIATORS packs which is awesome! Today I am going to share a battle which has given me a huge number of REWARD POINTS which is required for more loot chesta from the DAILY FOCUS REWARDS and the SEASONAL REWARDS! I have got a number of 53,355 REWARD POINTS from the gold league 2 which is a record for me and I will share the details how I have got so high REWARDS POINTS!
This is my entry in Weekly Battle Challenge with the Fire team with some gold cards and alpha cards as a cheaper way to increase the rewards points to claim more loot chsts and more rewards everyday. I have used the most cheapest alpha summoner from the fire teams according to my league max level and rented a several number of alpha/beta and gold cards as a process of reward maximizing. I have chosen the cheapest but the most useful cards to be in profit side with the renting cost. I will reveal everything step by step. Besides this amazing battle I have won several matches with more than 45K reward points and at least I got 30+K rewards points without the focus cards of the daily focus!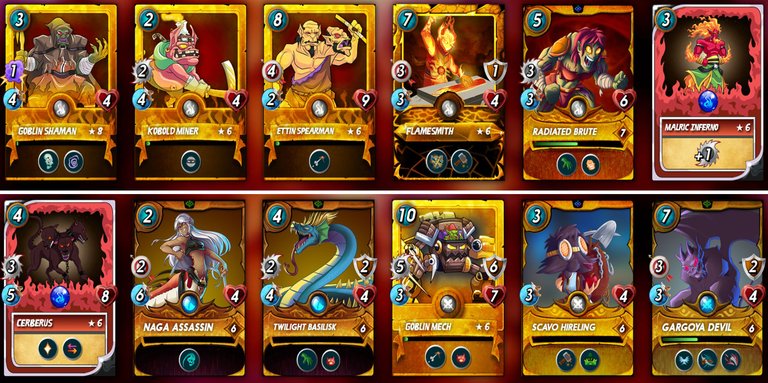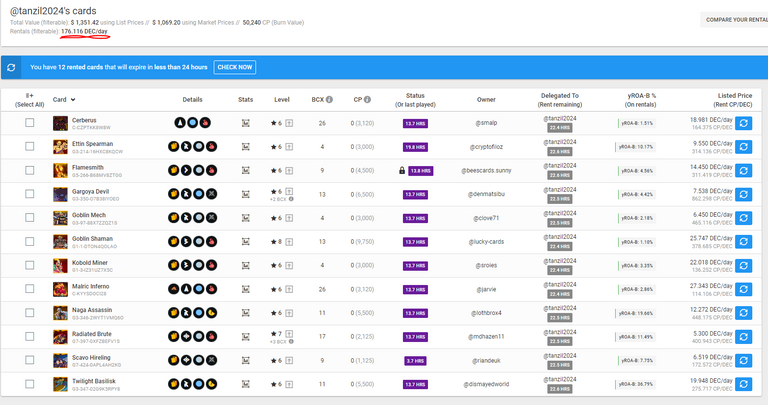 In my battle, I will reveal how these cards are performing in such a match against the enemy in the Splinterlands. This match was a certain one for me but with the excellent performance of the my awesome monsters with tons of attacks and faster speed I won the match at the beginning of the round two. And the wiining of the match brings me a huge number of REWARD POINTS and that's why I couldn't resist myself from sharing this amazing battle with you.
There are so many cards in the renting market from alpha or beta edition and many of them are very useful also. It is also true that many of these are very expensive for renting but the best strategy is to rent only those cards that can be used frequently and make your deck very strong enough to claim sufficient rewards to cover up the renting cost. For me up to now more than a month I have always get more rewards than I have spent in renting. In terms of DEC and all the cards or packs are just amazing! Also there are many cards in CL edition whose GF versions are relatively cheap in the market. And these GF cards will also give you 10% extra bonus DEC rewards with 10% extra rewards points.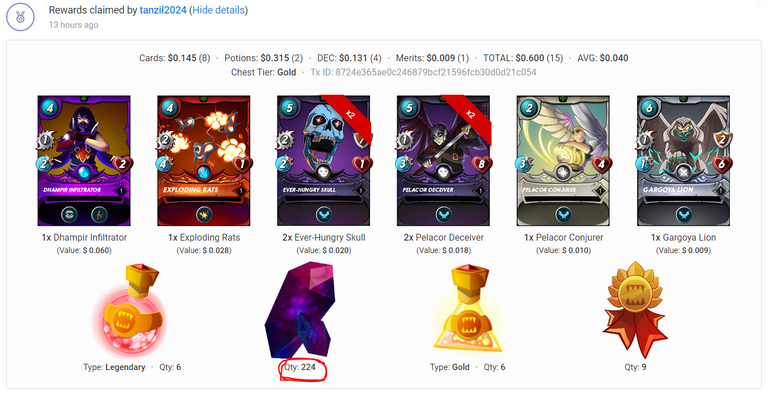 In a nut shell. I have chosen these cards because of the following reasons -
All of these cards will bring me extra DEC bonus and many of these are max version of higher level than my own holdings.

The fire summoner is very cheap to rent and as I don't have the max out version of any fire summoner except the Dragon ones, I have rented this alpha fire summoner.

It is true that most of the cases the monsters are the most important to win any battle as there are many cards that can diminish the summoners ability totally. And higher level monsters are very powerful with the strongest summoners with low level monsters. Like ith 1 or 2 level legendary summoner can't win again my dragon summoner of level 3 as I can use my max out monsters.

Finally the most crucial point is the number of Reward points is very necessary for claiming more more loot chests from the Daily Focus or Seasonal Focus rewards. And nowadays, the cheap DEC will not make you too much happy but the some amazing loot chests can make you happy with the GF cards, legendary cards, packs and often with couple of thousands of DEC like somedays ago I got 18K DEC from a single loot chest!
Let's dive into The Battle
My battle was a 59 MANA battle with UNPROTECTED and LITTLE LEAGUE rulesets.
And I have chosen rented alpha fire summoner MALRIC INFERNO (level 6) as my summoner. I chose it because this summoners will increase the MELEE attacks of my team monsters by 1 which is amazing with a alpha card! And, that's why I have chosen the most of my monsters with MELEE attacks.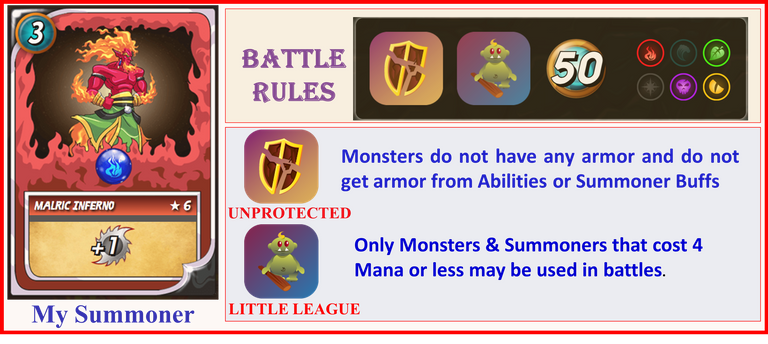 My monster positions
As I expected the enemy team with the TARSA and with FIRE team monsters with the PLUS 1 MELEE ATTACKS is devastating for any team. But the enemy chose the earth team with +1 magic attacks which also very damaging as no armors will work with magic attacks. But for UNPROTECTED ruleset, everything is similar and no effect of armors! I chose the MALRIC INFERNO as the summoner it offers increasing the the MELEE ATTACK. I also like this because, the daily FOCUS is about fire team for today.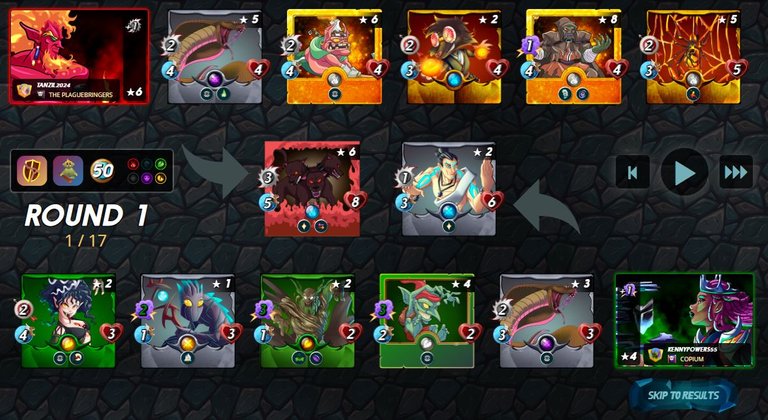 I have chosen the FIRE monster CERBERUS as my primary TANK! as it is very cheap in MANA cost and it has a solid health with the significant number of MELEE ATTACKS with the excellent abilities of SELF_HEALING and RETALIATE so that it increase it's health every round by 2 hearts. As MANA cost is not important issue here because of ** 50 MANA match** but the little league rulesets will not allow monsters with MANA cost more than 4. It's amazing speed is also devastating for any team!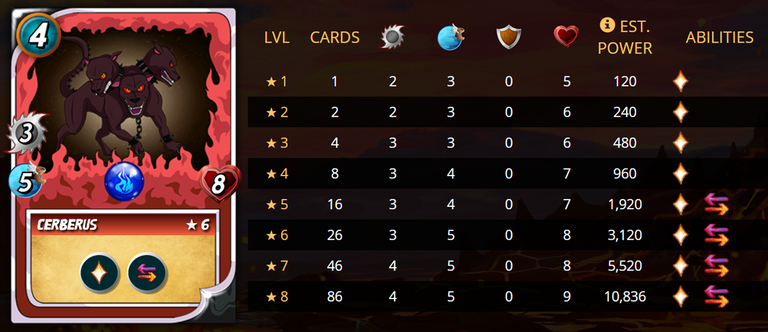 For my second monster lineup, I have chosen the great neutral epic monster URAEUS. It is an awesome monster with the amazing ability of POISON with the sneak attacks. Also the speed is very good which very crucial in fire team.
My third monster is one of the amazing fire beta monster KOBOLD MINER with its excellent ability of sneak with lot of solid speed. Also this is a gold foiled beta card so, for the win it will add 15% bonus rewards. So I have used this card in the battle instead of only 2 MANA cost as though I have plenty of MANA!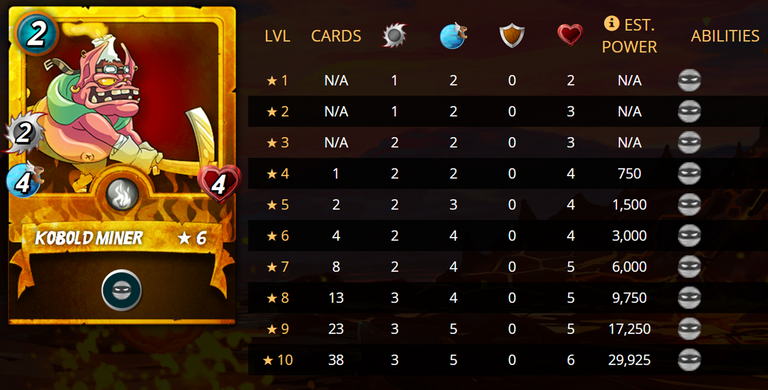 My fourth monster is another fire monster SCAVO FIREBOLT with the the RANGE attacks. I have use it as it is a gold card which will increase my rewards and also speed is good with 2 RAMNGE attacks!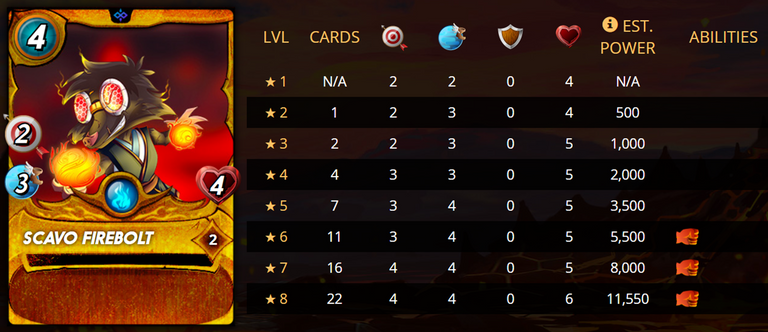 My fifth monster is 3 MANA fire beta monster GOBLIN SHAMAN with the good ability of reducing speed and heart by one of all the enemy monsters. It is also a gold beta so it will add another 15% bonus rewards and the speed is also very good with one magic attacks. With some amazing ability and the magic attack make it an excellent choice for the battle.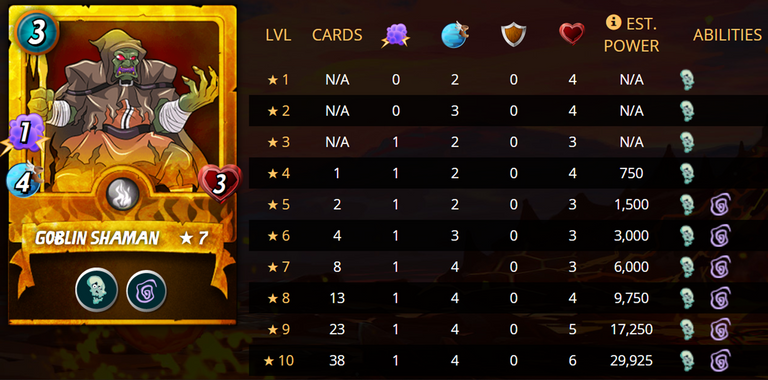 My last but not the least monster is the 3 MANA monster LAVA SPIDER with the SNIPE ability and a lot of health with 2 RANGE attacks and it can absorb some sneak attacks of the enemy monsters. Also the GF version will add another 10% reward bonus if I win the match.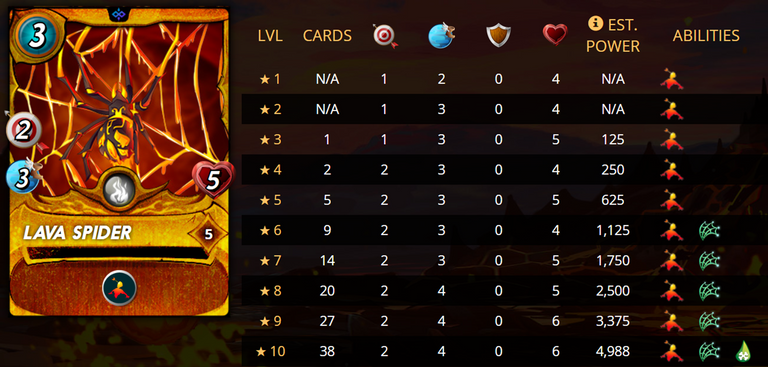 ---
My battle
When I saw all the enemy monsters with the earth I though I am going to win it easily as my cards are max cards compare to the enemy team. As usual as the enemy team has also many some good magic ATTACKER and ALSO SOME GRAET CARDS WITH THE self-healing ABILITY. But my the high speed and my Goblin shaman has decreased the speed of all the enemy's splinters which was the easy winning point for me.
My first tank was doing great job here because of it's SELF_HEALING and RETALIATE ability. IT did excellent damage to the first two main TANK of the enemy team which is amazing!
And my another and one the best monsters were doing excellent jobs as they have very faster speed with an extra MELEE attacks and were doing great damage to the target monster. Finally I win the match at round 2 with my existing 4 monsters with full health which is amazing.
Most importantly, now all the new players can afford these excellent card with the excellent stats with very cheap renting cost. And these cards can be great cards for many situational based battle in Splinterlands game!
The gif has been created through ezgif
Result
Finally the amazing victory of my team was surprising for me and I got a tremendous amount of rewards points from the gold league. I have got the strategy of getting more loot chests from the DAILY FOCUS or at the SEASON END REWARDS. The combined strategy will make you expert through higher winning rate and higher rewards!
I got 12.353 DEC and 53,355 REWARD POINTS from the battle reward by adding 14 trophies.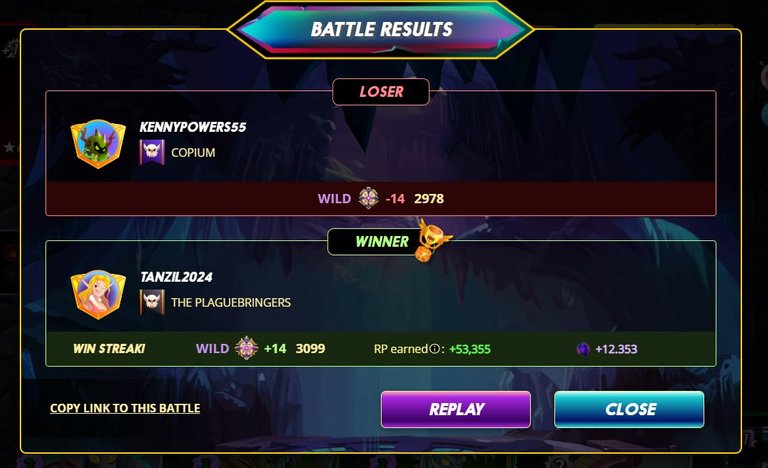 If you want the full battle replay for enjoying the XENITH ARCHER, you can watch my full BATTLE here
---
And, If you want to be a proud member of the Splinterlands community and enjoy the magical world of hundreds of monsters and strategies for your battle where you will have the opportunities of amazing battles with some extraordinary monsters with amazing abilities which will uplift your online gaming experience to a new level. You can enter into the Splinterverse through this link sign up to join splinterlands

Thank you so much for your time and attention.
I will catch you at the next.
All the images are prepared by me from the Splinterlands and Splintercards resources.
---

---
---