Disrupting the Cow
Recently, it came to light that SPS is going to need to be staked to play, replacing collection power. It will also be used for earnings, meaning that if an account doesn't have enough SPS, they are going to earn less than an account that reaches the threshold. From my understanding, these have always been on the cards in terms of SPS utility, but there has been quite a lot of pushback against this.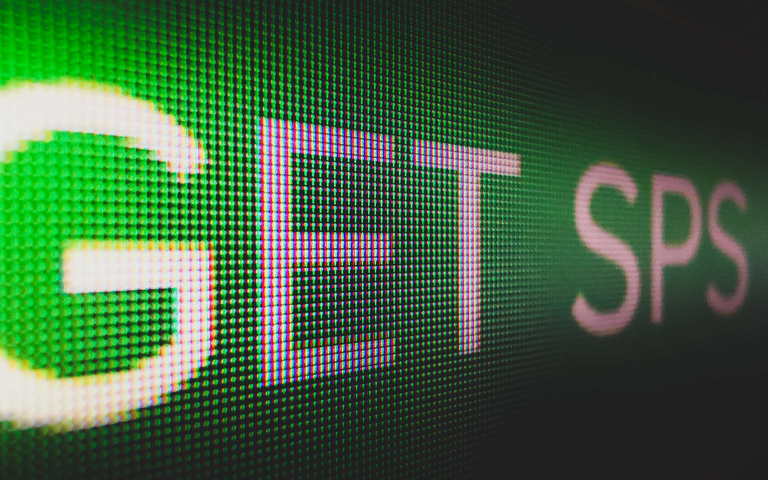 For transparency, I do have enough SPS to get into where I aim for, which is Champion 1, but I am collecting more because I am also hoping that SPS will have additional utility that brings it value in the future.

However, the pushback is likely to come from the bot accounts, where they have effectively been able to earn and sell what they get, without having to worry about the actual value of what they are selling, because they aren't going to hold much of it anyway. Also, those who run multiple accounts are going to struggle a bit too, because while it will be possible to delegate the SPS around, meaning it will be rentable, there should also be some kind of cooldown period between delegation, so they can't move the delegation from one account to another quickly enough to take full advantage.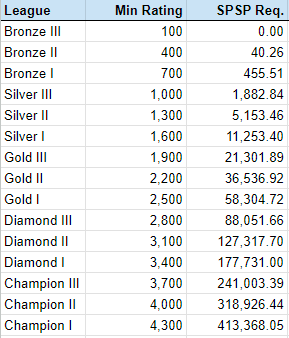 I see these as good moves, because while everyone wants to make money, it is a a game, not a cashcow to be milked until it dies. Too many of the crypto experiences forget to put experience first, instead focusing on the earnings alone and then the participants, automate the processes so they don't have to do anything at all. I am not a fan of bots playing games and this is even more true when there are financial rewards on offer, because it ruins the experience for the people who actually like playing. Because of this, I am probably not a very objective voice on the matter.
I feel that there are a lot of people who got in early enough to take a massive advantage, which is fine, but those same people are looking to clos the door behind them, so few others can benefit. This is natural, because they want to "protect" their investment, even if in the longrun, they are going to erode the value of what they have.
We have seen this happen on Steem through various mechanisms that destroyed the experience, as people maximized their earnings over improving the experience of participation. What started to improve it, was through a change in the code that allowed for the community to have more power over what earned and what didn't. However, in Splinterlands, this isn't possible from the community, which means maximization practices can go on unabated, until the code is changed, which comes from the Splinterlands team.
There is always going to be pushback when conditions change, because one set of conditions favors some of the community over others and they don't want to lose their current privilege. But, innovation and progress still needs to happen, other staleness and retraction will take place. Yes, change doesn't always move in the positive and there can be initial retraction, which we have seen in the past where for example, large bot operators have sold off their card holdings, dropping the prices.
Personlly, I would rather see this kind of thing happen though, instead of new card releases that will drop the price, because while new card releases raise funds for the team, they don't necessarily improve the game play experience and if anything, make it more difficult. I'd rather a robust economy that is sustainable and attractive to investors and players, than some nice new art work and abilities that I would have to pay many more thousands to get hold of, before the majority of them don't sell through, and are flooding the markets, dropping the prices of everything anyway.
No matter how good the car looks, if the engine doesn't run, it is useless.
The Splinterlands economy and tokenomics is complex, because there are so many interrelated pieces to it and, there has been a very large change in the distribution values. The first cards for example came with a massive collection value, which was then used to seed the distribution of a lot of the SPS later too, meaning that the earliest in were able to take a huge lead in the stakes with a lot of value in what they were getting, allowing them to dump their holdings to those coming in behind and then drop the price even further, because for a lot of the first players, they are always in profit, because they haven't necessarily put that much in themselves.
Changing these mechanisms of course is frustrating for them, because it means that they don't have as much access to the cashcow, and it slows down their ability to widen the gap between themselves and new players. But, unless there is incentive for new players to come in and earn, a little too, new players won't. Buying the latest sets for example, which have a increasing pack cost and a decreasing ROI value, is not attractive. And when the gameplay is dominated by bots, it is even worse, because it is not fun to play against automated accounts - especially when those automated accounts should be the ones players look up to.
Those early accounts should be advocates of Splinterlands for new players, not just because they can reap the benefits of early investment until it kills it for everyone else. But, they aren't. Very few of the early players are even active on Hive and being part of the public community discussions, they aren't leaders, they aren't players, they are just well, farmers now. It is a pity, because they had a chance to be part of building a truly great gaming community that is increasingly able to satisfy the needs of players, and investors on a community blockchain that can support more experiences.
But, while this "is crypto" the fact is that people are people and will act in their own short-term interests, even if it costs the value of the long-term community, including themselves. Corporations and bankers do the same - they don't care about experience, they care about maximization of their profits.
The original goal was meant to be that SPS was going to be some kind of valuable asset that would have multiple points of utility, yet it hasn't been that so far. However, making SPS valuable and attractive to hold is a way for investors and players to become owners of the community itself, in a similar way that HIVE does for the Hive blockchain. There should be incentive to stake and that incentive should affect all parts of the game economy, including gameplay.
It is a painful reality that change is going to interrupt and disrupt current maximization for some players in some context, but that doesn't mean that those same participants aren't going to keep benefiting in other ways, or as the ecosystem expands further. But, human nature is in a rush and especially these days, people have a very high expectation on how how much and how fast their ROI should be.
No one wants their cow to die, but if milking it is bleeding it out for everyone else, it is inevitable.
Taraz
[ Gen1: Hive ]
---
---