Unzip and release the Beast
Over the last couple days, a couple of conversations have come up concerning Splinterlands content and since I am partial to content creation, I thought I would weigh in a little.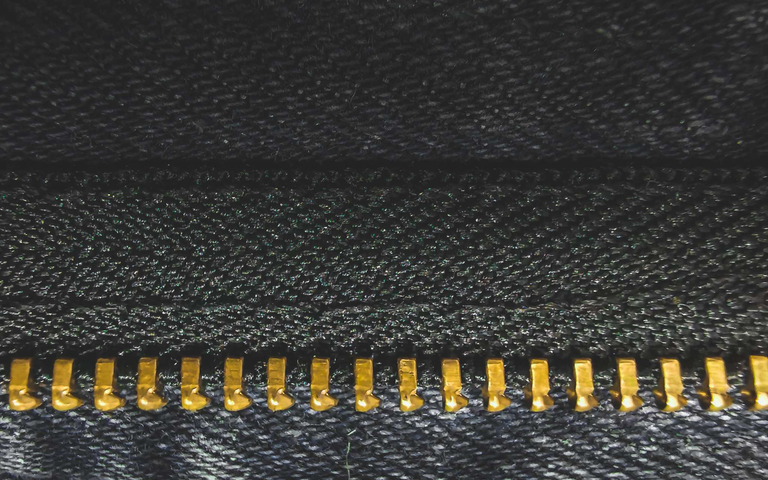 In this article article, @azircon mentions some of the excuses and reasons as to why Splinterlands players don't write and some reasons as to why they should.
Problems: They say!
I tried to write it, have done it, nobody reads it
I have written posts, no one votes it, it is not worth my time
I don't like writing, I'd rather battle
I get more interaction on discord
Wait what? What is a post? You mean like a blog? No Way!
I don't like to talk about myself
What's the point? Hive is all lopsided anyways it is all controlled by greedy whales!
I agree with these in essence, but I would also like to add a bit more as to why the OGs and the well invested should get involved. In many ways (and more so coming), the OGs and investors are like witnesses of some kind and, they protect the game as well, as they have their assets and they hold them, rather than dumping on the market. More than this, they are also potential influencers within the game and their opinions matter, yet as Azir mentioned in his post, a lot of the conversations are held in Discords, many of them private or Guild Discords.
The other day, it came to my attention that @byzantinist, the namesake of Byzantine Kitty, wrote a flurry of three posts to the Hive blockchain, but you will notice something.

The previous post prior to these, was one and a half years ago! Now, the argument can be that too few read or votes highly enough, so it "isn't worth it", but at least on the last point, I don't think earning HIVE is the point here, it is about the value of Splinterlands.
It is going to be a very long time before anyone earns the equivalent through posting on Hive, wo the goal for Byzantinist is to increase awareness around the game, engage players new and old to play more, improve their skills, invest more, understand the ecosystem of Splinterlands, share thoughts as a holder and investor on the direction, the future, possibilities.
This is even more important as the game mechanics and economy becomes more complex, because while they are invested, interested and have experience, there are lots of people (myself included) who aren't able to understand the Splinterlands world in the same way.
And, this is where I think a lot of Splinterlands creators "fail" to understand when they write a post, as they focus on the gameplay, or the investment possibilities and the like, but do not necessarily build themselves as community-derived thought leaders. These are the advocates, the role models and the people who other players might snoop, but have very little direct access to.
Hive gives them a platform, a "face" of a kind where people can interact under their post or through the various videos they might create and give the opportunity to discuss topics in a far more transparent and open way. It has immense value for Splinterlands and for those OGs from the start, they should remember that a huge part of the initial success of Splinterlands was because of the social network effect, where Steem Hive people backed the project from the start, partially because it was started by Hive people - two established witnesses who already had experience and track record of speaking with the Hive community.
Pretty much, every other blockchain game out there is driven by the money and the community consists of "to do moon" people on Twitter and the centralized platforms. However, Splinterlands has a decentralized and secure platform to house and home the community of players, *and monetize the social interaction also.
Yes, there are Splinterlands communities and even interfaces that are home to a lot of Splinterlands content, but most of that content is low-hanging fruit, battle posts, rewqard displays, fanart and perhaps some strategy plays - but when it comes to thought leadership, it is few and far between. And, while it is a game, this is also a business and when individuals have assets valued in the hundreds and thousands and millions, they are a business unto themselves and should operate as so, meaning that they are developing products and services for their customer base and to target their market.
To provide for the Splinterlands "customer" there are many lev
ls, but what differentiates it from nearly every other game out there, is the ownership model and now, the ability for owners to actually affect the direction of the game. But, in order to take part in this, people have to have a compelling reason to buy, invest, learn and of course, start benefiting from the earnings. But, those earnings come through more than playing the game, as the economics and tokenomics of Splinterlands is complex and valuable, but not necessarily very easy to understand enough to get into -
why invest in cards or SPS when I can put my Bitcoin into an LP and set and forget?
There is a massive amount of potential for vale creation and generation through Splinterlands, but we should also be looking at the longevity of the game and the ability to keep that value ticking over, not just by bringing in new people, but expanding the holdings of existing players.
"Land and Expand"
Win the early commit with something small and then convince them to keep investing in, but not through a pyramid scam or some hope of moon, but the healthy approach of supply and demand of something that people actually want to use. Making all of the connections between all of the various components isn't easy and I struggle with it all daily, and I have a "fair bit" of experience with the game and a lot of experience with the Hive community under my belt.
For Hive at least, I am able to offer some perspoective on various parts that can help people improve their understanding and on Splinterlands a more limited range, but there are people who could bring their background to the Splinterlands masses by tailoring content for them. It takes work, but what slowly happens is that a following is built and social capital established, as well as role-modelling and copy cats, who will improve the quality of content of the community, building influencers that are getting recognized as such and turned to whenever a new release or a change in the ecosystem is announced.
What I hope is that regardles sof the value and the early engagement, the OG players of Splinterlands will unzip and release the monster within, showing their passion and engaging the Splinterlands audience with their views.
Because that is inspiring.
We have so much opportunity on Hive because of the way the platform is designed to support any content, regardless of whether it is a blog or the submission of a team to battle. But, what is good to remember is that one can support the other and while people see to think that Splinterlands is a standalone product, it is not, at least not entirely. Without a community, it would never have got off the ground and without a community, it will never become a true world leader, a shining light of how to do crypto right.
We are the players, we are the investors, we are the owners,
we are the Community.
Speak up.
Taraz
[ Gen1: Hive ]
---
---