Splinterlands Art Contest Week 149 - Gelatinous Cube

---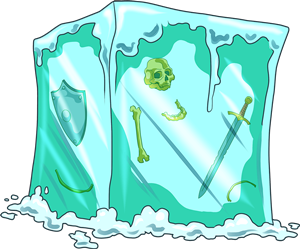 Gelatinous Cube
One night when the moons were full, the renegades of the
Lunta Kalna
performed a secret and powerful ritual. Their ceremony called forth forces of wind, rain and hail; for the first time ever in recorded history, there was a
hailstorm
in Draykh-Nahka. Except it wasn't only hail that fell from the sky that night. There were also a small number of strange Cubes that seemed to be
alive
. They have the look of ice, but upon contact with most objects, the surface of the Cube turns to jelly and
absorbs
the object, rather noisily. It is assumed that this is how the Cubes eat. When attacked, Gelatinous Cubes can make their outer shell as hard as solid ice for a short time. They can also alter their size to some degree, swelling up and increasing their power, depending on how much they have absorbed that day.

Splinterlands Art Contest | Week 149
Hey there, today I'm going to draw a Pixel Sprite version of Gelatinous Cube. I am using Piskel to draw this. Without further ado, let's get started!
Firstly, I downloaded the Cube's image from @Splinterlands Splinterlore page and opened Piskel app.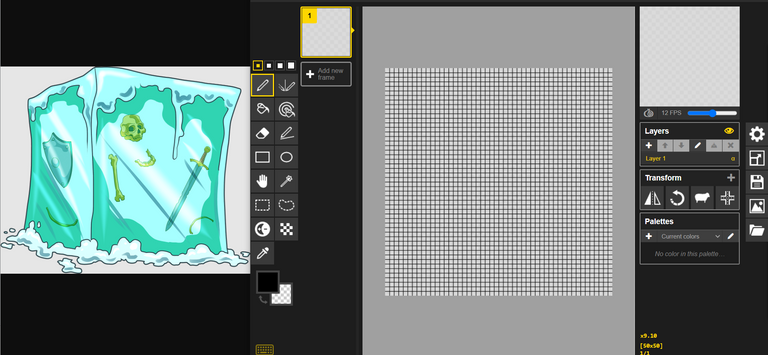 Then I drew the outlines (sorry forgot to screenshot this), and fill in the middle part's colour roughly.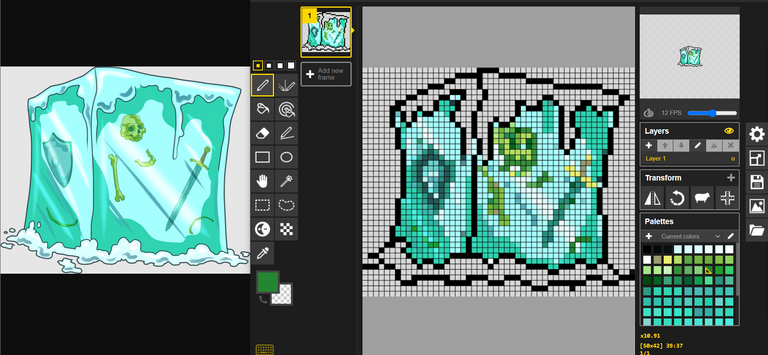 Next I colour in the melting top part and foamy bottom part.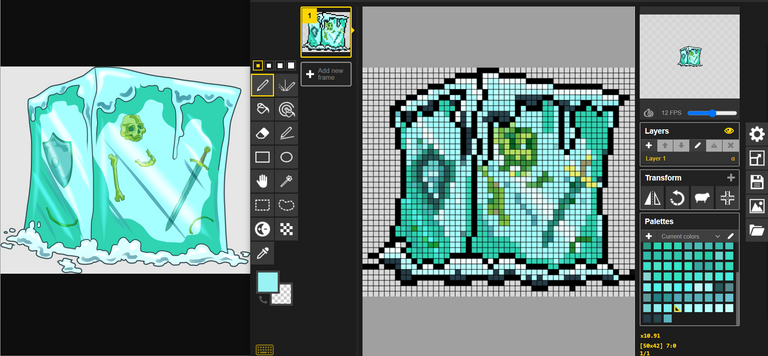 Last I added animation by adding several movement frames.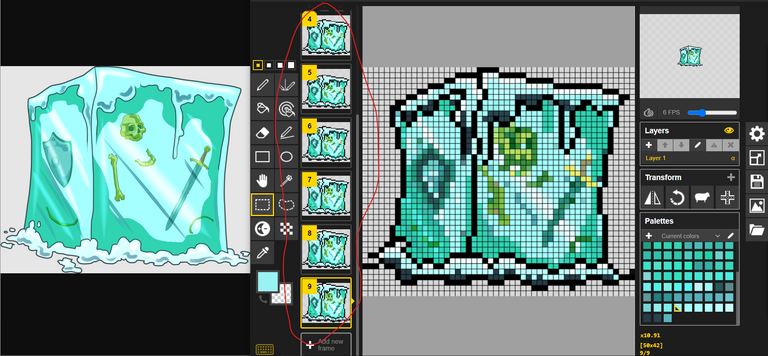 FINAL RESULT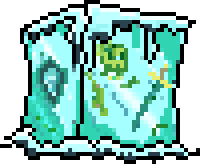 ❤️ Hope you like it! ❤️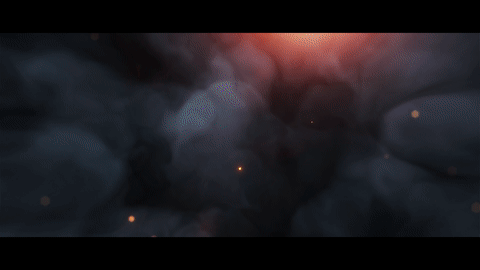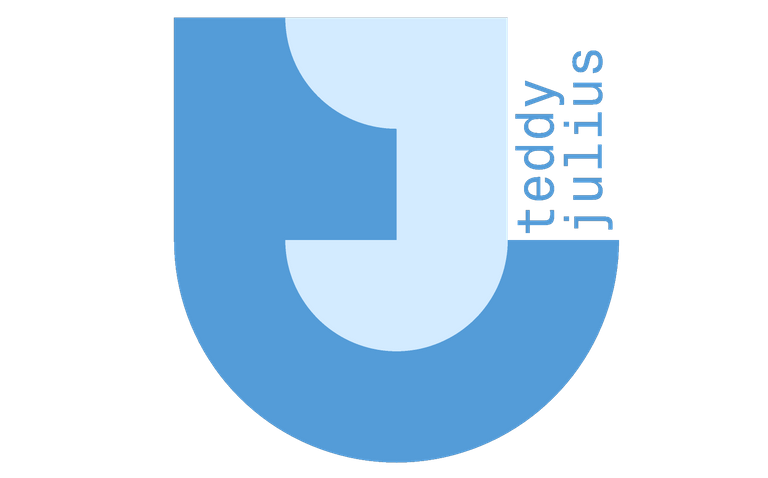 If you are just about to start playing @Splinterlands, please use my REFERRAL LINK to sign up.
Much appreciated. Muchas gracias. Terima kasih banyak.
---
---