Splinterlands Fan Art Emote Contest : Legendary Potion
Hello guys, long time no see. Today I'm going to join the @Splinterlands Fan Art Emote Contest (check the contest announcement post HERE).
Without further ado, let's get started (credits to JerryRigEverything for this catchphrase).

1. SHAPE DRAFT
First of all, I went to #Splinterlands Shop page and downloaded this image of the Legendary Potion.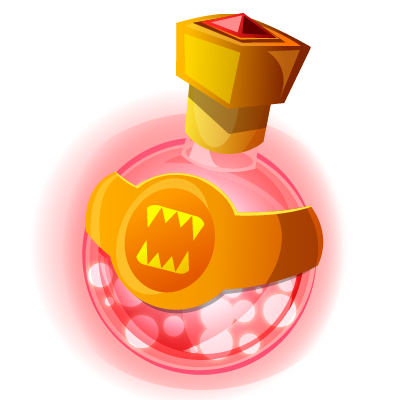 Then I headed to Piskel to start drafting the initial shape of the potion's body.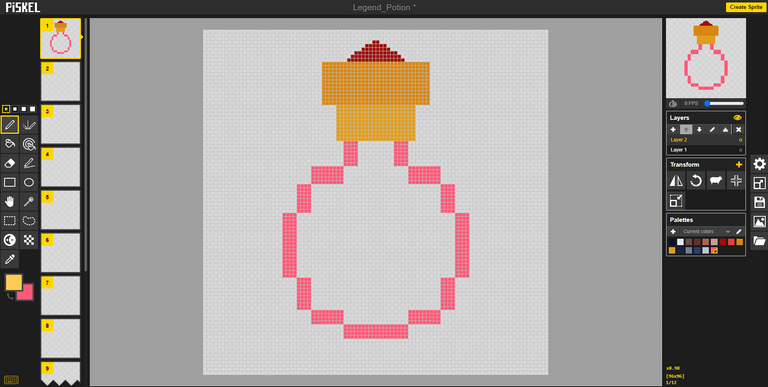 2. THE LOGO
Then I started to sketch the Splinterteeth logo + the label surrounding the potion's body.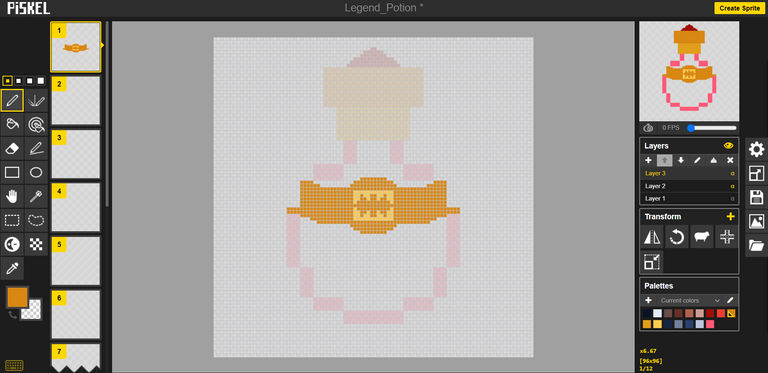 3. THE LIQUID
Next is to draw the liquid inside. I use 2 shades of pinkish red colours, the lighter one in front, and the darker one behind.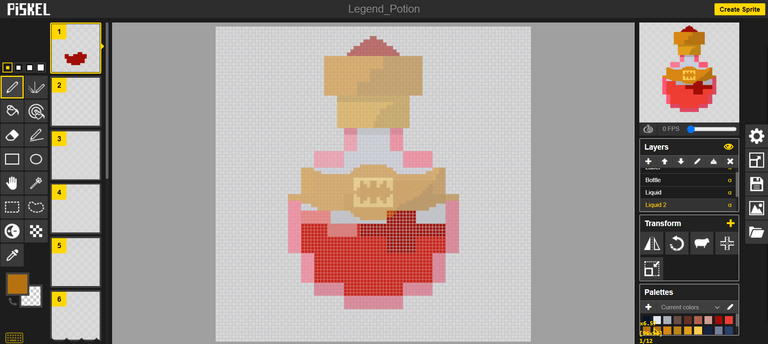 4. SHADING
After that I went on to shade the bottle and the cap, along with the label.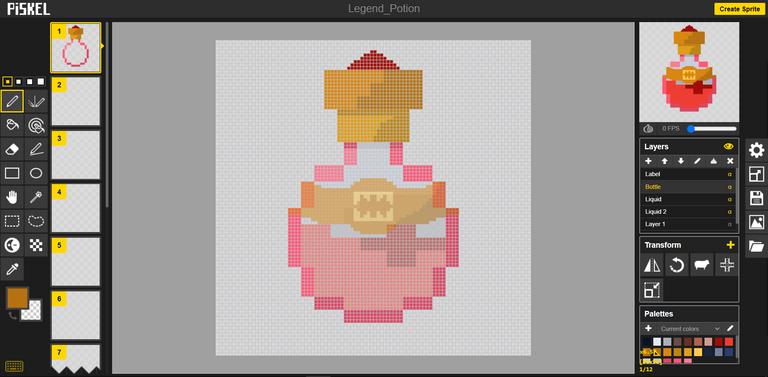 5. ANIMATION
Animating the liquid is quite fun, as it looks simple, yet still needs a lot of patience and details.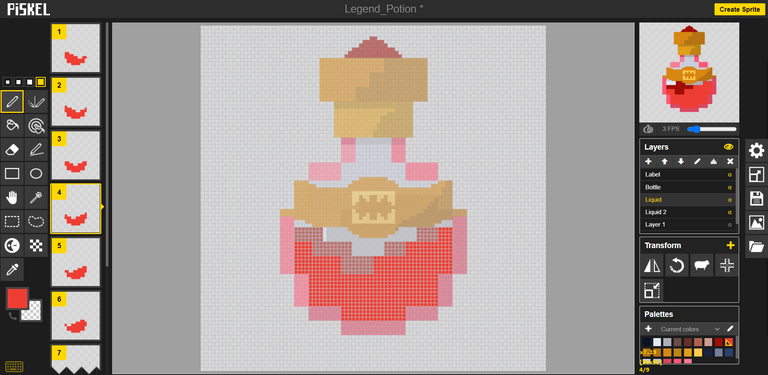 6. SHADOW
Lastly, I add minor touch of the overall shadow reflected on the ground.
7. RESULT
I saved them at 3 different pixel sizes, for anyone to use.
200x200

100x100


16x16


Hope you guys like it, and hope I win!!
Fingers crossed!!
---
---