Today's daily battle -- BACKFIRED!
Today's Battle!
Now contrary to what the topic says it's not a battle that backfired on me. Actually it was a battle between dodging tanks!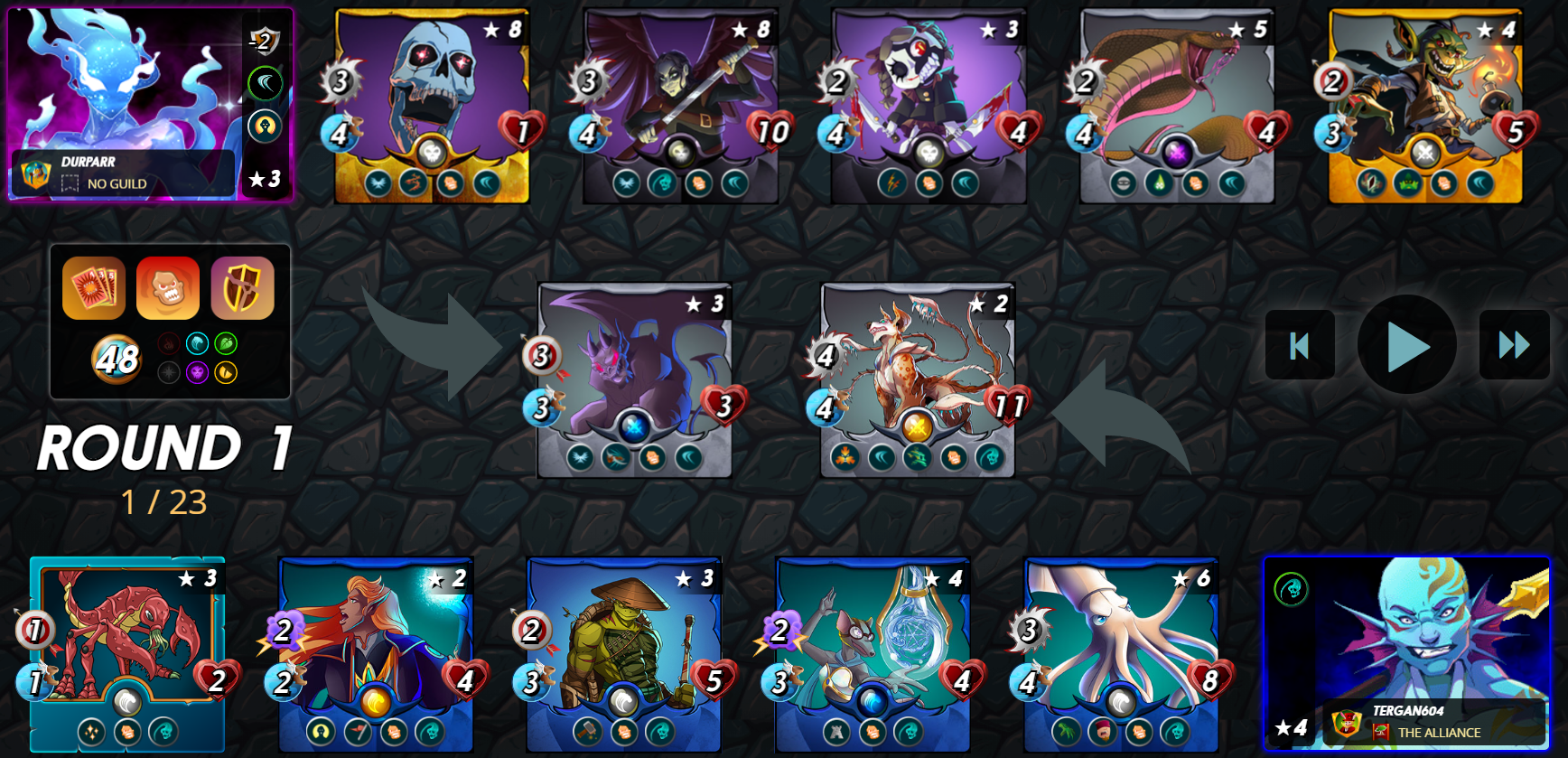 It was a high powered battle so I have a lot of choice. In the end I decided I'd go with the Lurker because 1) No Armor and 2) Enrage. I added in the Squid to put blind in the mix and I'm going to be really hard to hit. Throw in backfire and I should be able to take out his line.
As for my opponent, I think they had the same idea! That Pelacor Deceiver will have high speed, flight, enrare and dodge also with backfire. The difference is the Pelacor doesn't have Phase so I can take him out with magic!
As for the Gargoyle in first place? That's a bit confusing to me. As or the flying skull? Why use it in a no armor battle? Weird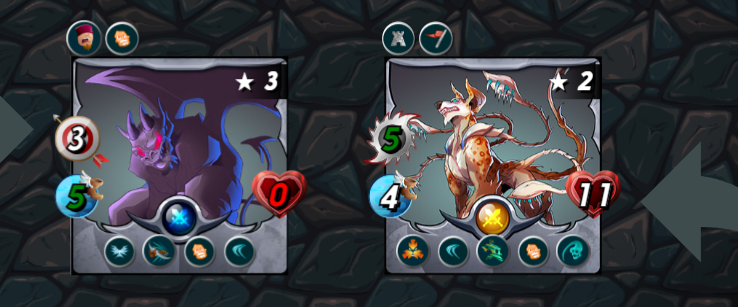 First round. Gargoyle is taken down immediately.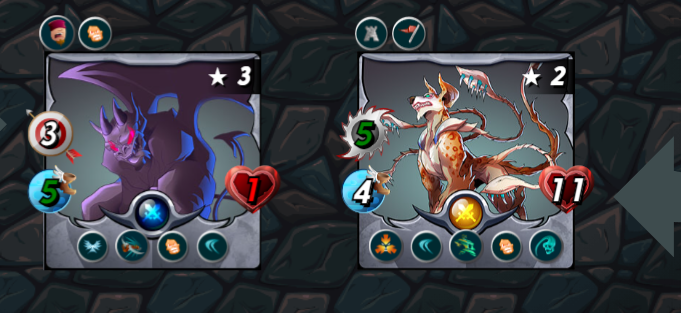 Sure it gets revived but still seems like only a small roadblock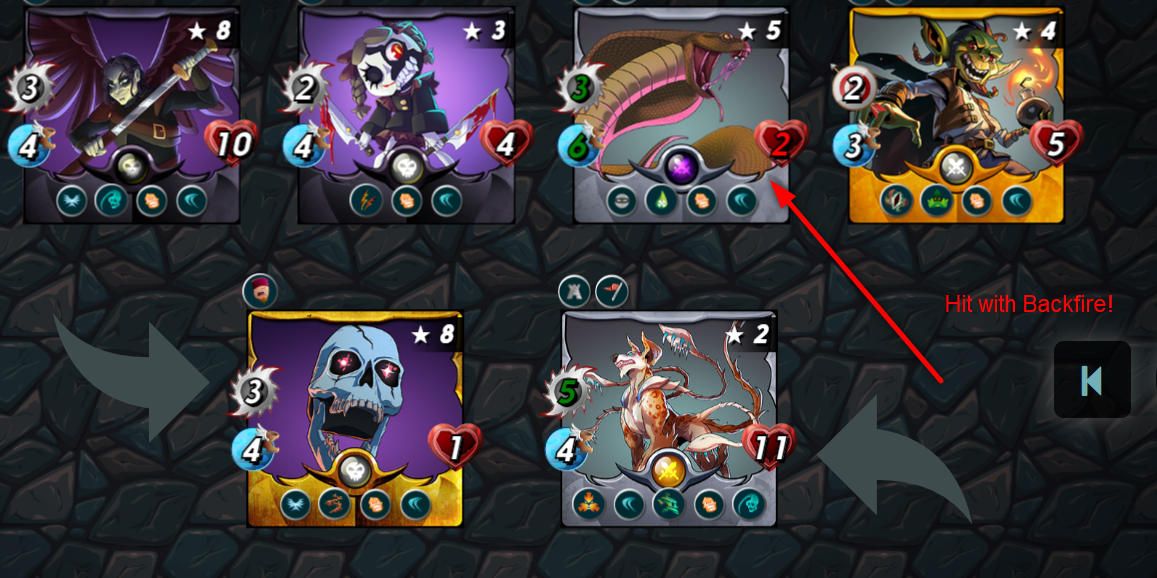 That skull won't last long.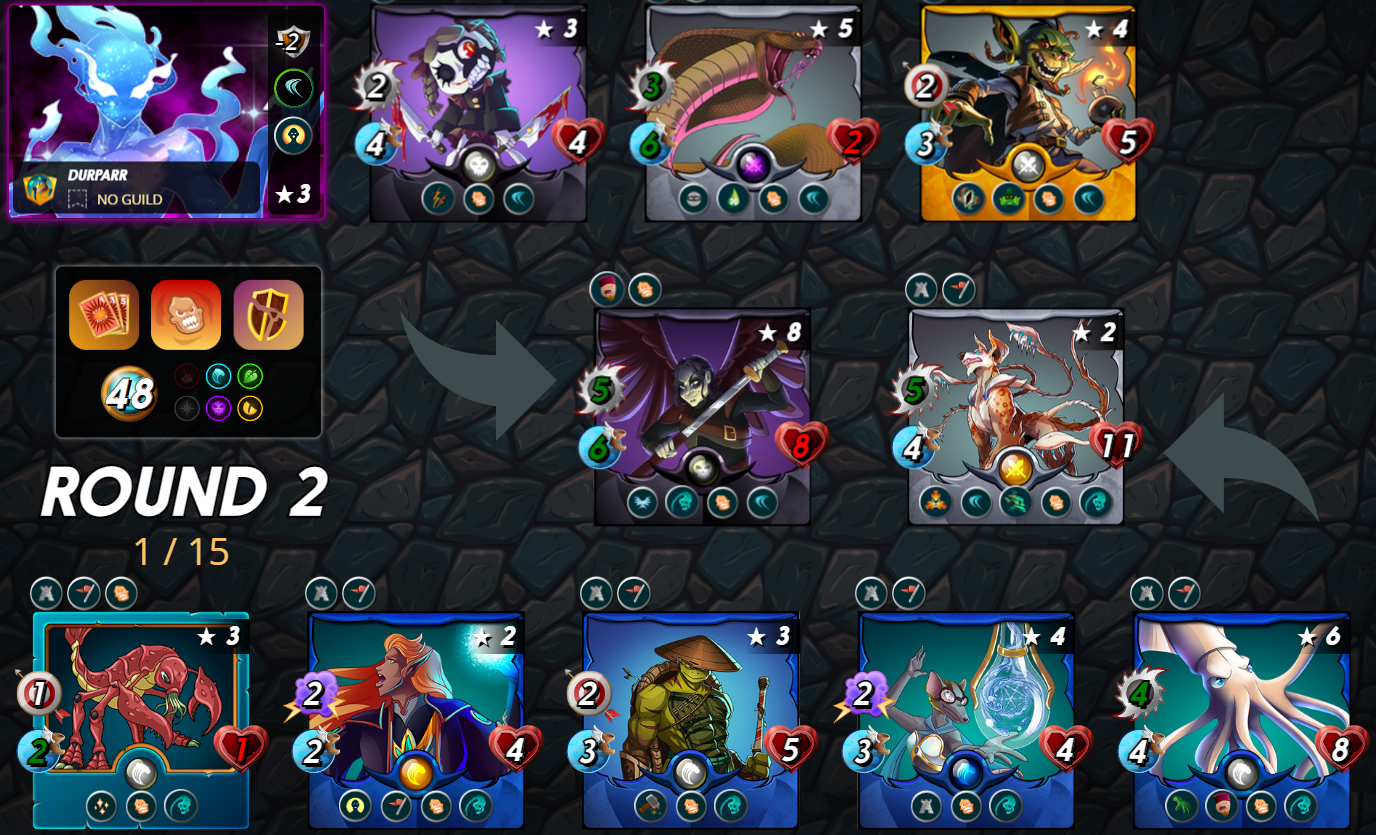 Ahh I figured it out! The Peacor Deceiver has backfire and is a fast flier! Add dodge from the summoner and he will be formidable. My Crustacean king already went down and had to be revived.
Let's see who is the better dodger!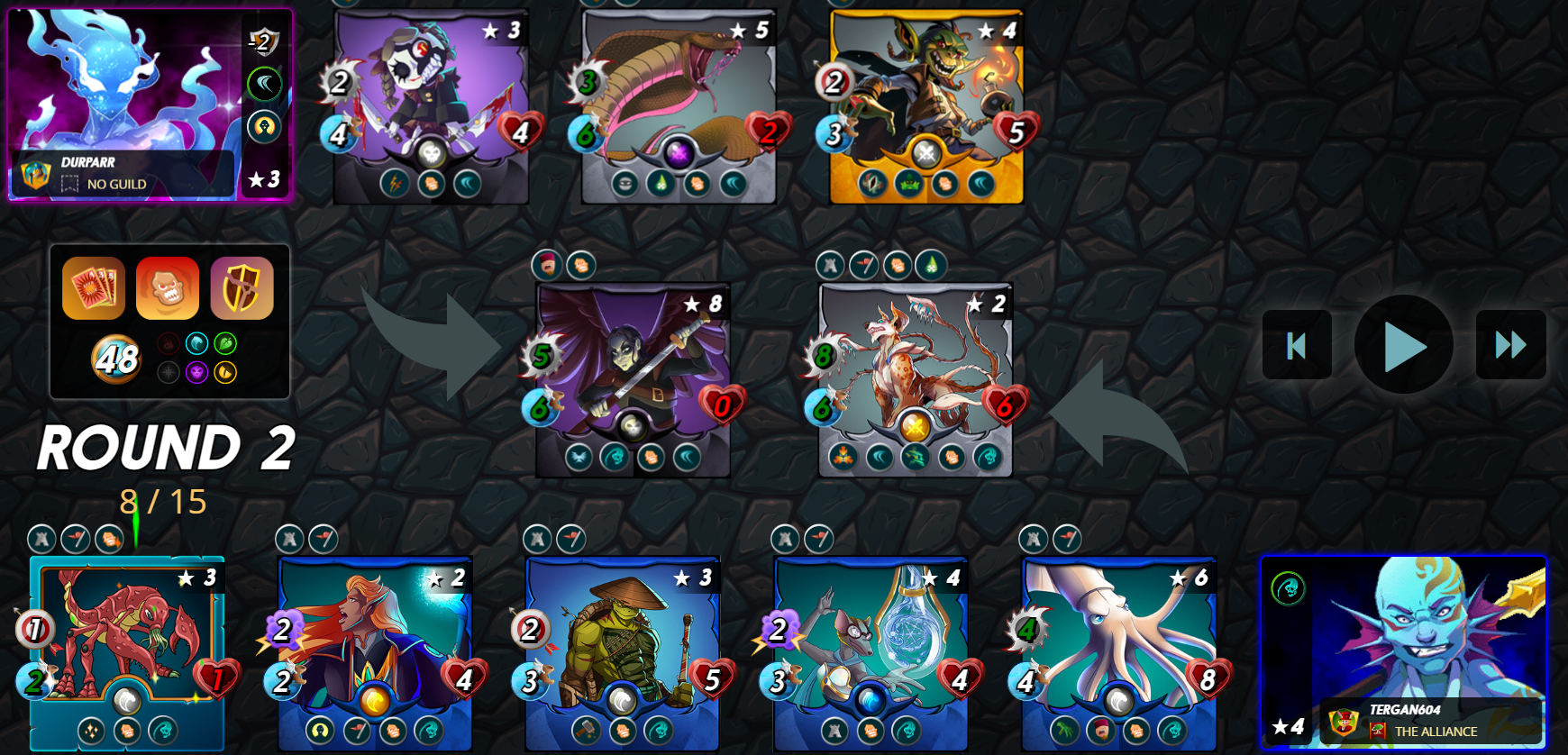 A backfire from the Lurker. A Hit from the Squid and magic from the Wavesmith. The Pelacor deceiver is finished. Hopefully its just mopping up now. Although Poison from serpent could be a problem.

Backire took out both his puppet (two misses) and serpent (one miss). Nothing left now except the bomber which can't attack from the lead position. It's all over.
Win for ME
That's it for today's battle!
(I would have put a little more intro to the battle, character choosing screen and so on...However, I had it all nicely laid out and promptly his the clear button and lost everything. Very frustrating. Had to do a redo which sucked)
Posted using Splintertalk
---
---