My Introduction, What is $PIZZA, and a Splinterlands Giveaway

Welcome everyone to my very first blog post. I've been kicking around the idea for a while, encouraged by @failingforward and my abysmally low RC. But what could I do to enhance the HIVE community and help those playing Splinterlands?
Like many here, I was introduced to HIVE via Splinterlands waaaaay back in September of this year. I'm not going to bore you all with my story. If you really care to know, I can write something up some other time. Needless to say, I spent a lot of time reading various blogs; gathering strategies and entering giveaways. One thing that stuck out to me was in many of the comments, no matter what the comment was, there was a simple command: !PIZZA

What is HIVE.PIZZA?
Many of you know of the Pizza Bot, the friendly pizza delivery bot that looks for !PIZZA and delivers tips to quality posts and comments (as you should since it's a top used engagement bot across the HIVE blockchain). Anyone that has at least 20 $PIZZA staked can use !PIZZA to tip content creators 0.1 PIZZA and can be done 10 times per day. Those that have at least 200 $PIZZA staked can tip up to 20 times per day. Best of all, these tips do not come from your own PIZZA stash.
For some, that's where your PIZZA journey ends, but there is so much more that PIZZA offers.
Rewards :
Each week PIZZA is given away 3 different lotteries.
Top 10 highest PIZZA holders (this weeks bonus was 6%)

Five lucky holders of 500+ PIZZA (this weeks bonus was 3%)

Five lucky holders of 1+ PIZZA (this weeks bonus was 3%)
Staking tokens not your thing? Or do you want to do more with your PIZZA? How about Liquidity Pools? You can join any of 3 LPs with you PIZZA and earning you some astounding returns:
SWAP HIVE:PIZZA - 110.35%
PIZZA:DEC - 601.62%(!!!)
PIZZA:STARBITS - 152.641%
​
ART & VIDEO GAMES
Unfortunately for many of you, the very first PIZZA NFT series has sold out. However, there a few left from the second series, which you can find here https://nftshowroom.com/thebeardflex/gallery/thebeardflex_pizza-collectibles_interstellar-za Maybe you're more into creating art instead of collecting it. The group at PIZZA are constantly working with artists, creating NFTs for prizes, or just showing off. There are a number of talented individuals.
It's probably no big secret, but the PIZZA community is big into video games. Many of are here because of Splinterlands, Hash Kings, or Rising Star among other blockchain games. You'd be surprised to know that the PIZZA community is also off-chain with servers in games like Minecraft. There's even rumblings of their own game(s) in development. You can also find discounted games in the PIZZA shop. They even hold chess and chinese checkers tournaments on their discord. Speaking of Discord....
​
The Discord Community
There is an entire community on discord passionate about @HIVE.PIZZA. Not only is Pizza discussed constantly, but you can find discussions regarding your favorite games, music, and art. There are airdrops of $PIZZA and occasionally $HIVE. You can find weekly trivia nights where you'll win $PIZZA and maybe learn a thing or two. There's movie nights were we all stream some great movies and watch together. You can find giveaways (Currently, there are 2 Fortnite redemption codes, an Ark Scientist Starter card for Exode, and a South American Plot NFT/Columbian Gold seed/water for Hash Kings all up for grabs with various requirements for entry). Most importantly though, this is a real community, and a great one at that.
Wanna find out more? Come stop by:
See what all the fuss is about. And if you do, ping me @theacks and I'll send some $PIZZA your way.
Full disclosure: There's an invite contest, so you'd be helping me out if you stop by. There's so much more that PIZZA offers that I haven't even included here. The men behind @thebeardflex and @Hivetrending are amazing and can clue you in to so much more. Who knows, maybe you'll love it as much as I do.
​
++THE GIVEAWAY++
As promised I do have a giveaway as well. I want to help support the Splinterlands community like I have been helped. For those of you who read this far, or maybe you skipped down here (please give it a read if you can)
​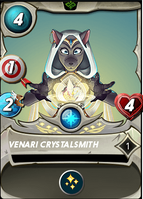 No follow, upvote, or reblog necessary
All I ask is you answer a simple question:
Pineapple or No Pineapple on your Pizza?
Also include your Splinterlands name if it is different than here.
---
---