Pizza Guild Brawl Report 21 - In With SPS, Out With CP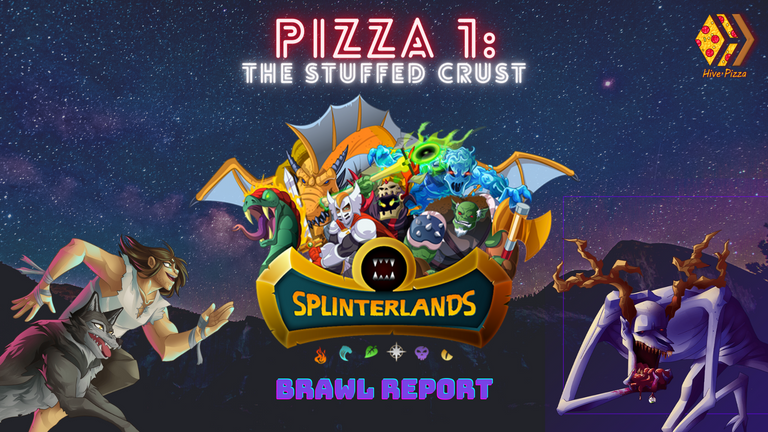 Collection Power is dead, Long Live SPS Staking!
Love it, or hate it, the switch from CP to SPS to determine RShare and SPS rewards from Ranked battles has begun. This of course has been known to be coming for quite some time now, but that doesn't mean everyone is thrilled about it.
Let's take a look at the table released.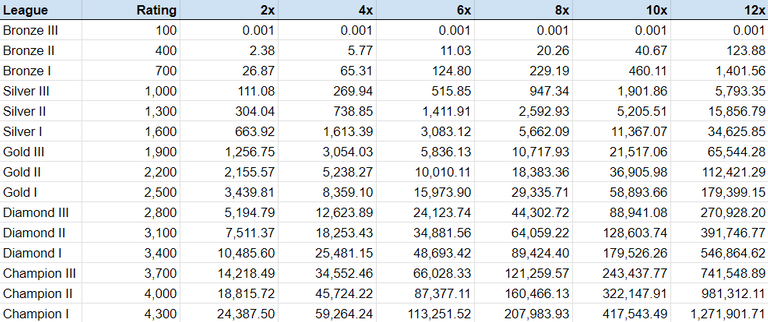 First things to note is that even with 0 SPS staked, you will still earned. This would be your base multiplier rate or 1x. The next thing to note is the rating shown is the absolute minimum required for that league. This means that as you increase your rating within that league level, you would need more SPS staked to maintain the same multiplier. This is why as you win, you'll notice your multiplier decreasing, because your staked SPS remains the same while your rating increases.
With this change also came the addition of an SPS rental market. SPS delegations have been a round for a little while now in preparation of the change, but now you can rent SPS in game to try and improve your Reward Boost Rate. In the market, you can place a bid of how much DEC you want to spend per SPS along with how much SPS you want to rent. Rentals last exactly 7 days, and only whole orders can be filled. Currently, bids are coming in at about 0.008 DEC per SPS. I haven't looked into the value of renting SPS if the increase is worth the DEC you're putting in to get it.

Let's get to the brawsl...
Battle #1 - Win
Ruleset - Even Stevens / Fog of War / Born Again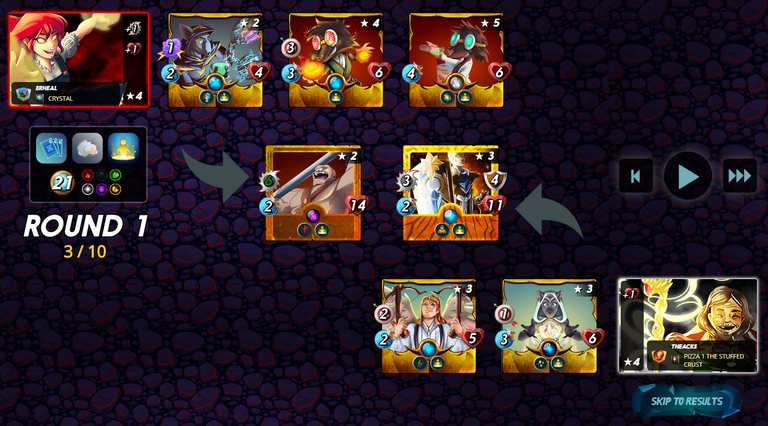 Shieldbearer with Taunt, Venari Crystalsmith with Tank Heal and Pelacor Arbalest worked well togther here. Gorth puts up a huge Melee number, but once he's taken out (twice thanks to Rebirth) it's smooth sailing for me from there. Born again draws things out a little bit, but no problems here and it's all over in 6 Rounds.

Battle #2 - Win
Ruleset - Super Sneak / Target Practice / Heavy Hitters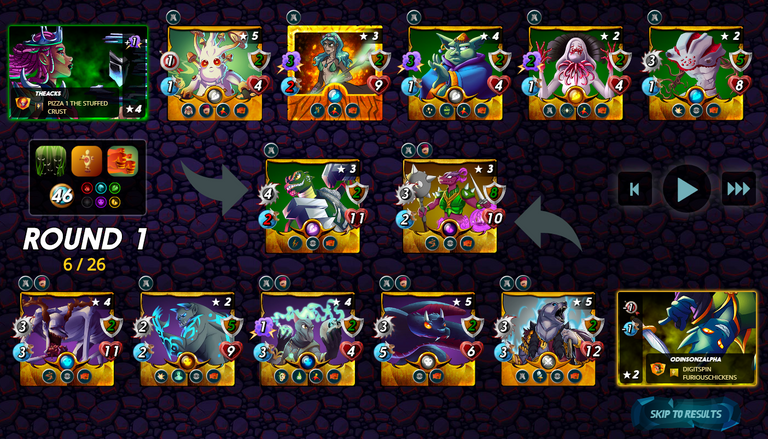 While my opponent goes with Thorns to protect the Sneak attack, I play shield and go magic heavy here. Target practice has me attacking their Venari first, but after that, All except Mycellic Infantry is going after the tank spot, and with 3 boosted magic users, I can bypass all the armor they come with. Although it came down to the last monster for each of us, My Centauri Mage had much more health remaining, and this was never really in doubt. A long 8 Rounds in, and this one's in the books.

Battle #3 - Loss
Ruleset - Stampede / Earthquake / Equalizer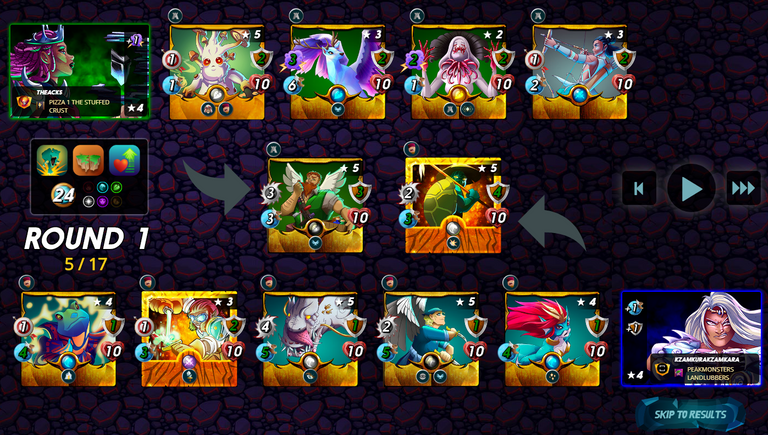 Halving Alchemist slowed down my attack while Merdaali Guardian and Angelic Mandarin kept them alive longer. This combined with Equalizer made it so that they were able to out last me despite Earthquake affecting more of their monsters. It was a long fight, but in the end, I just couldn't keep up. This was over in 8 Rounds.

Battle #4 - Loss
Ruleset - Heavy Hitters / Keep Your Distance / Born Again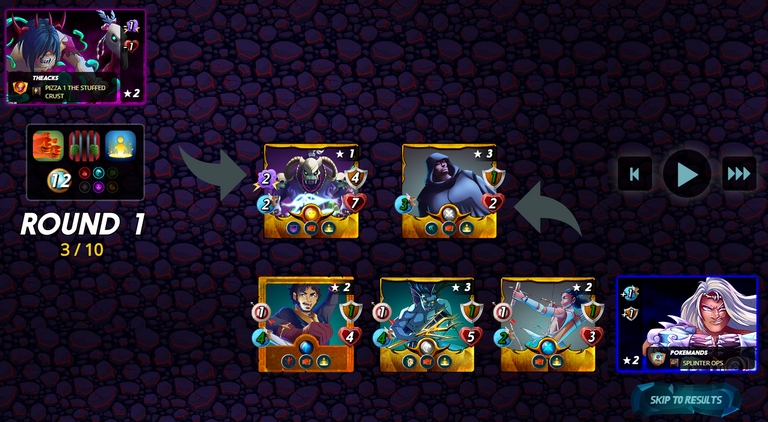 I struggled trying to find the right play for this one. Keep Your Distance meant no Melee and there was only 12 mana to play with. I played to protect against magic, and it backfired on me. If not for Rebirth or if I could've lasted 2 more hits, I could've taken the win, but ultimately that doesn't matter and I get a 2nd loss in a row, going down in Round 9.

Battle #5 - Win
Ruleset - Healed Out / Holy Protection / Taking Sides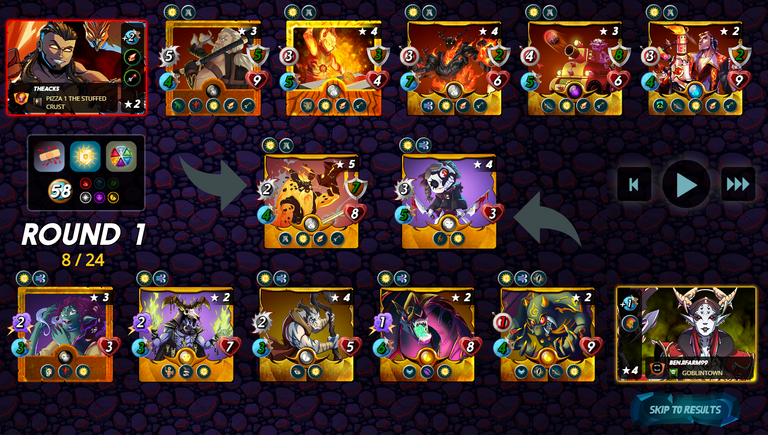 We're back into the win column with this one! My +2 Speed boost beats out their own +1 boost, and the gets things off to a great start for me. I take a big chance on scattershot, but I quickly eliminate Skok Duskblight. After that, Chimney Wallstop gets rolling and there's no stopping my team. This gets wrapped up in 4 Rounds.

Battle #6 - Win
Ruleset - Are You Not Entertained?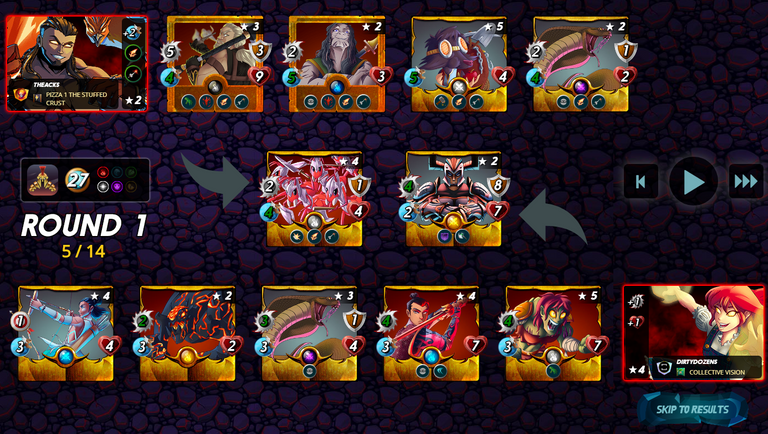 Let's keep the wins coming. I go with a similar strategy here, using Jacek for the +2 speed boost. This time though I can play 2 gladiators, so in addition to my go to Chimney Wallstop, I add in Orella Abadon. It's Orella that gets rolling this time while Antoid Platoon holds down the fort up front. Another done in 4 Rounds.

Battle #7 - Win
Opponent Fled

Well it seems even in Tier 3 brawls, you'll get your occasional no show. I've said it before and I'll say it again, don't do this to your fellow guildmates. You're better off throwing out an awful lineup in the hopes of a miracle than putting nothing out and guaranteeing a loss.

I'm extremely happy with finishing 5-2. After just saying in my last report that I still needed a lot of work to get used to the new tier, I pull out this one. Still a lot to learn and build upon, but a great overall record here.
If you or someone you know is looking to join us in the Pizza Guilds, we are looking for active members. Come check us out on discord (link below) and we'd be happy to talk about adding you to one of our 6 guilds.
In the meantime check out some other Pizza guild Brawl Reports:
PIZZA 1 - The Stuffed Crust
@kqaosphreak - Brawl Report #94, Social Media Challenge, Swimming through the Summer!
PIZZA 2 - The Deep Dish
@relf87 - Guild Brawls With Pizza 2 - We Are Back To The Podium!
@vaynard86 - Social Media Challenge: Splinterlands Weekly (June 30 - June 6) + Brawl Report
@blitzzzz - Week 85 of my SplinterDiary📝📚, Pizza 2🍕 Brawl Report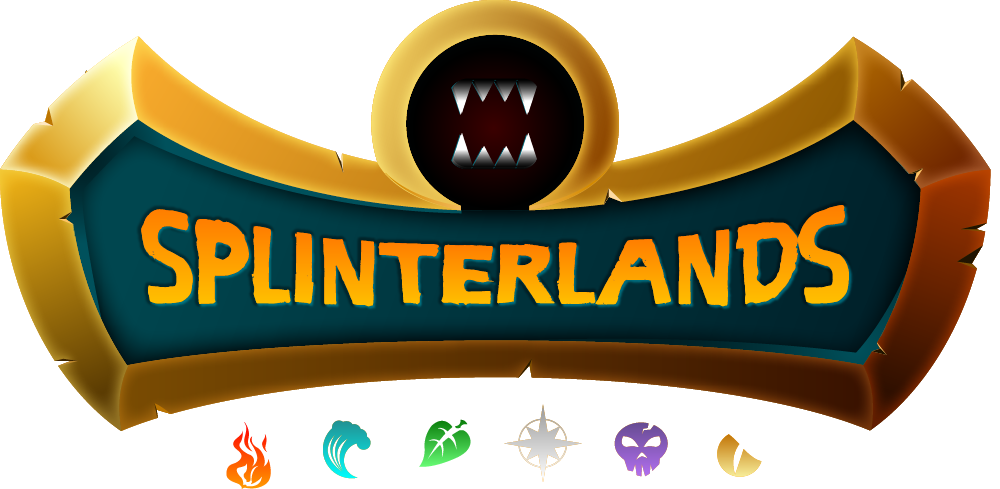 New to Splinterlands? Use my Referral Link here. After you purchase as Spellbook, I will send you 1000 dec and delegate some cards to help you get started.
Splinterlands is a collectible card game using blockchain technology where your Summoners and Monsters (Splinters) participate in 1v1 battles.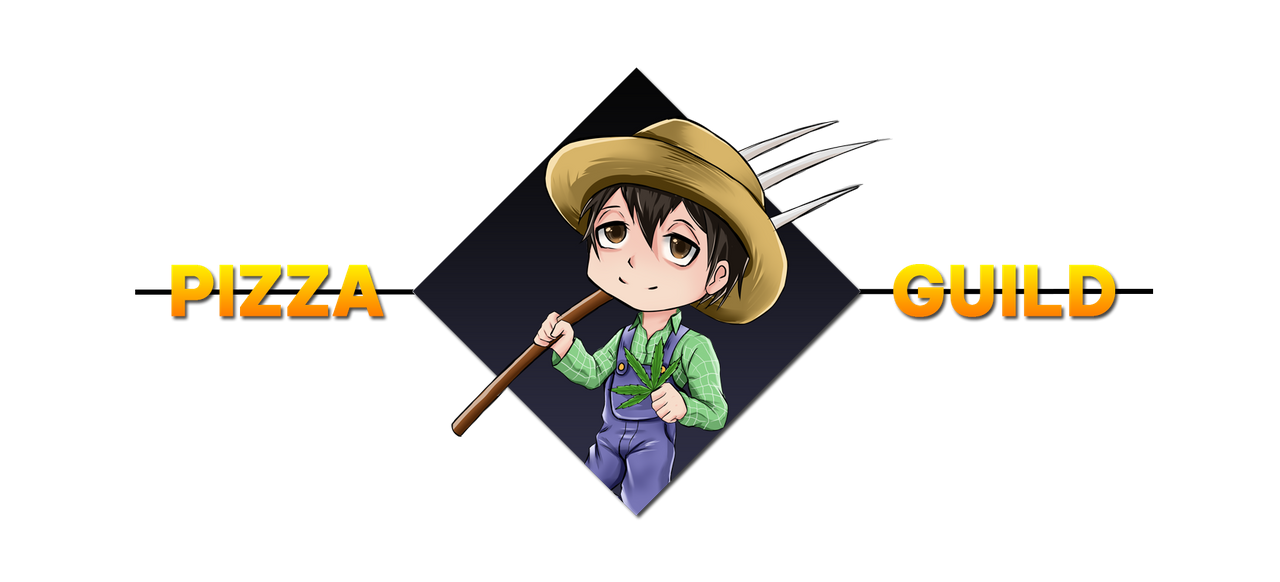 Join us on the
HIVE.PIZZA Discord
. You'll find a diverse community of gamers, musicians, artists, and crypto enthusiasts. There's weekly giveaways, competitions, trivia nights, and Scholarship Programs.
---
---