Pizza Guild Brawl Report 22 - Let the SPS Rental Experiments Begin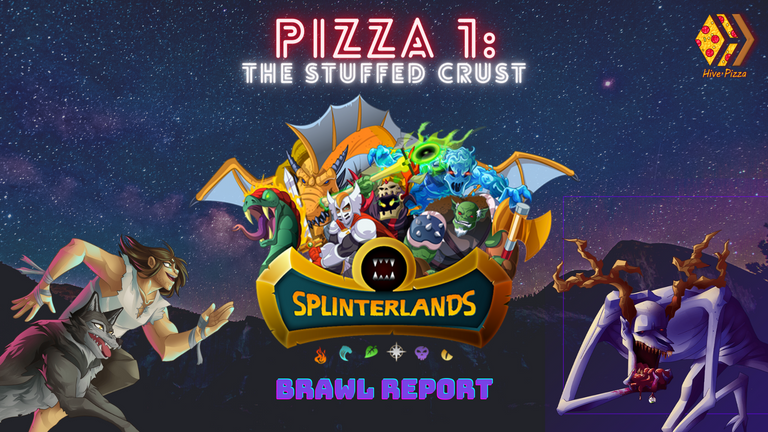 Last Brawl Report, I talked about the change from CP requirements for League Rewards, to SPS staking. After a couple of days earning about half of what I was before the change, I decided I needed try out SPS renting.
So I bit the bullet and rented some SPS, all in the name of deciding if it was worth it or not for the future. I rented 20k SPS for 0.008 DEC per SPS (160 Dec per day). That effectively doubled my sps rewards and Rshare per win. I had started at full energy, and ended up with 21.4 SPS from battling. If I took half (since I doubled my earnings) and convert to Dec, I'd get 269.606 Dec. So day 1, I made a profit of a little over 100 DEC. That's great, but would it be sustainable now that I wouldn't be operating at full energy?
I continued to do this over the next 5 days (the amount of time left until End of Season). I including SPS I earned from daily chests as well as season chests because I earned more thanks to the rented SPS. In total I converted 1/2 my SPS earnings to 1,659.04 DEC. Having spent 1120 DEC to rent the SPS in the first place, I ended up with a profit of 539.04 DEC.
Now I just have to decide how I want to proceed from here, but for my situation, it looks like it works out better to rent the needed SPS than it is to try and only go with what I have staked.

Let's get to that Brawl Report...
Battle #1 - Loss
Ruleset - Super Sneak / Stampede / Explosive Weaponry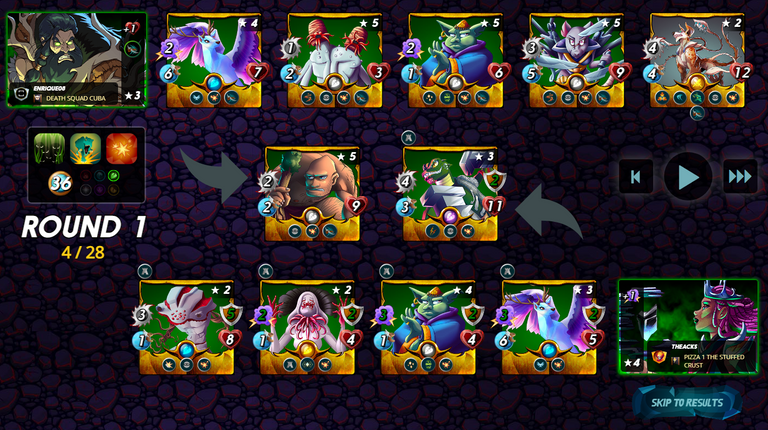 At first glace, I thought I was gonna get destroyed in this one, mostly because Coerl Lurker is a beast. I still didn't win, but it was much closer that I had thought. Unfortunately, Explosive Weaponry did me in here. A Reflect Shield could have been very useful, but instead I lost in Round 4.

Battle #2 - Win
Ruleset - Broken Arrows / Melee Mayhem / What Doesn't Kill You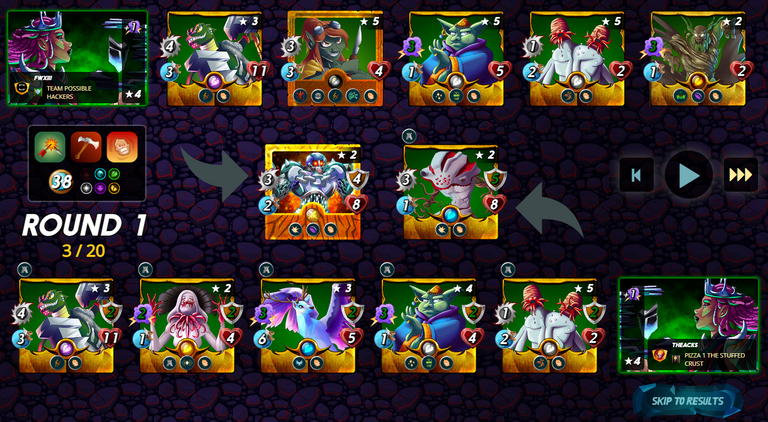 Chain Golem is a solid talk, and one I don't usually come across, especially in a Gold Foil fray (welcome to Tier 3 brawls). However, Grund's double strike along with an Enraged Mycellic Infantry work wonders in wearing Chain Golem down. Next an enraged Grund makes quick work or my opponents own Grund, and Mycellic Morphoid's Thorns take out Katrelba Gobson before it's Bloodlust makes it an unstoppable force. It's smooth sailing from there as I take the win in Round 3.

Battle #3 - Loss
Ruleset - Counterspell / Little League / Rise of the Commons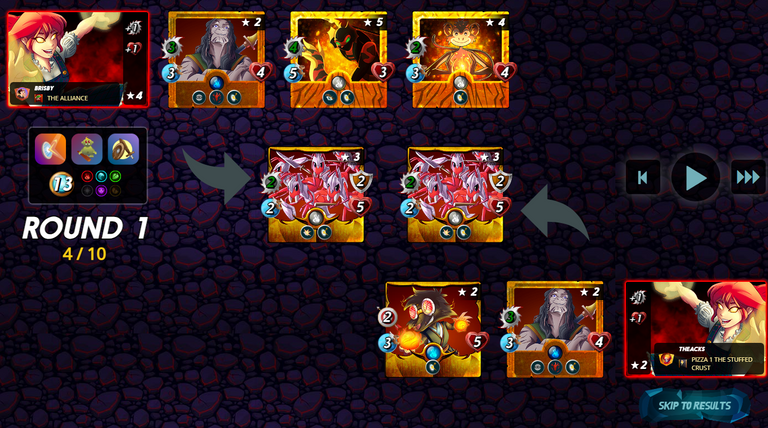 It's Tarsa vs Tarsa, but mine is severely under leveled, and it shows it makes all the difference in this one. I'm quickly taken down in only 3 Rounds.

Battle #4 - Win
Ruleset - Are You Not Entertained? / What Doesn't Kill You / Lost Legendaries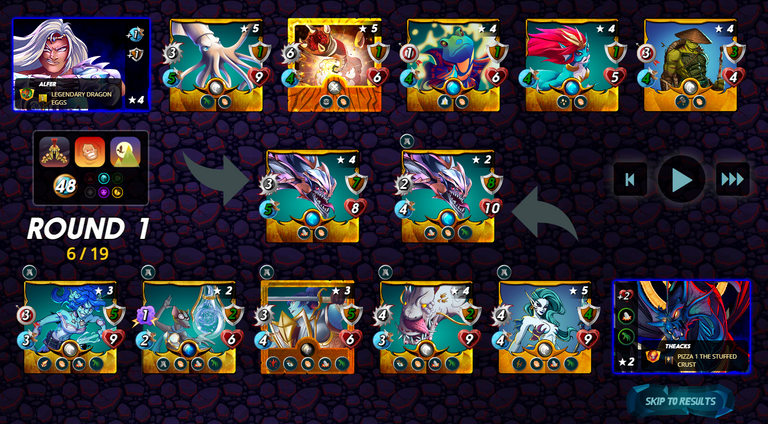 It was a slow start due to the speed boost my opponent got from Kelya. Fortunately, Deepluker was able to keep me in the fight. Then, an enraged Coastal Sentry went on an absolute tear at the end. With 4 enemy fighters left, she went 4 for 4 using Trample from Possilibus and her own Double Strike to one hit KO all 4 enemies ending the battle in Round 4

Battle #5 - Win
Ruleset - Going the Distance / Explosive Weaponry / Heavy Hitters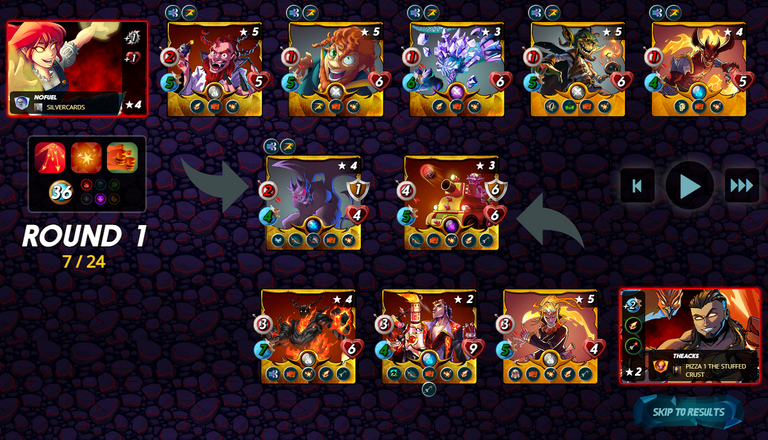 I have to admit, I've really come to appreciate, dare I say, enjoy the Going the Distance Ruleset. It could be because I've found some different combos that work. Now, this isn't exactly the combo that I would normally use in say a ranked match, but there are definitely elements here. For one, I play as many Close Range attackers that I can manage in a given mana pool. Lava Launcher is a favorite to play in the tank spot due to the high attack and armor. I also love playing Ash Mirage here because it comes with Head Winds, which lowers my opponents Ranged attack, has a solid 3 Ranged attack itself, and a very quick 5 speed. Add in Jacek's +2 speed, and I'm usually getting off the first hit. Finally, it doesn't matter at all in this fight, but due to Explosive Weaponry, I play Firecaller in the second spot so that Martyr could kick in if Blast damage ended up killing him. This was all over in a very quick 2 Rounds

Battle #6 - Loss
Ruleset - Taking Sides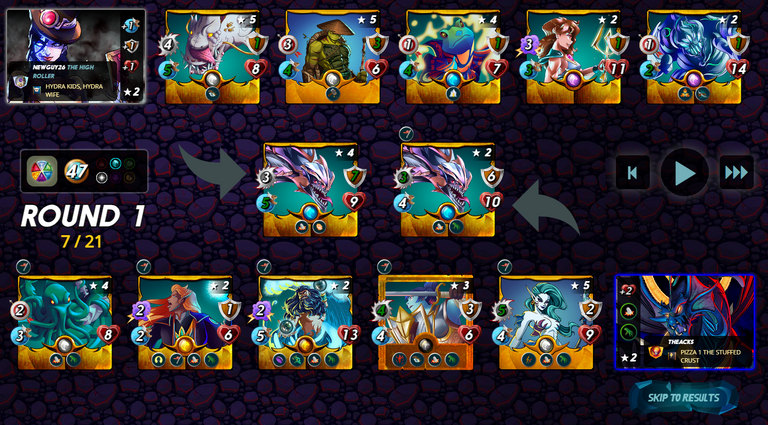 I hit a brick wall in this one going up against a GF Lux Vega. The speed difference put me at an immediate disadvantage. Then my attacks were effectively split up by Wave Broods Taunt, making it difficult to knock my opponent out after the additional Health boost. My last monster was finally taken down in Round 6

Battle #7 - Win
Ruleset - Wands Out / Unprotected / Noxious Fumes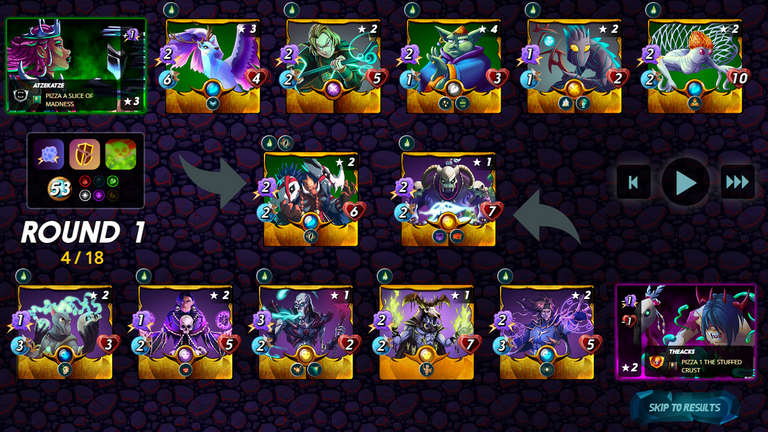 I was dreading this one. A civil war battle between 2 of Hive Pizza's Splinterlands Guilds. There's a different kind of pressure when you're going up against a fellow guild member, pride and bragging rights are on the line. I was able to come out of this one on time, but I feel like it very easily could have gone the other way. It all came down, in my opinion, to 2 well timed stuns by Revealer. One was on Mycellic Slipspawn in the beginning of the fight, getting the stun in moments before it was due for it's own attack. The second came at the end of Round 2 on Regal Peryton, keeping in from attacking at the start of the next round, We may never know if things would've turned out differently without either of those stuns, but I count myself fortunate to have escaped with the Round 3 win against a fellow Pizza guild member.

Battle #8 - Loss
Ruleset - Taking Sides / Little League / Up Close & Personal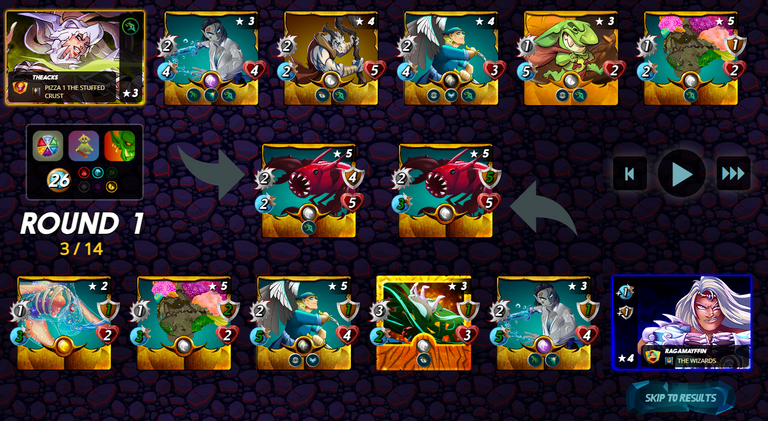 Despite very different Summoners, the lineups feature 4 of the same monster, 3 of which are in the exact same position. The key difference then is in fact the summoners. I plays Sthispa to gain access to Low Mana Melee attackers Whelp Herder and Vruz because they can attack in any position with Opportunity and Sneak respectively. The problem here however, is Phase, from Sthispa is completely meaningless. My opponent on the other hand plays Kelya, which provides and Speed and Armor bonus, that shifts the fight in their favor. It's all over in Round 4

After 2 straight brawls with winning records, I slip a little here to an even 4-4. It's a decent record for sure, but definitely more work needs to be done. I will continue to strive to improve and get better.
If you or someone you know is looking to join us in the Pizza Guilds, we are looking for active members. Come check us out on discord (link below) and we'd be happy to talk about adding you to one of our 6 guilds.
In the meantime check out some other Pizza guild Brawl Reports:
PIZZA 1 - The Stuffed Crust
@kqaosphreak - Brawl Report #95, Changes are coming, not well liked so far…
PIZZA 2 - The Deep Dish
@relf87 - Guild Brawls With Pizza 2 - Winning Quora Towershead Twice!
@vaynard86 - Social Media Challenge: Splinterlands Weekly (July 7 - July 13) + Brawl Report
@blitzzzz - Week 86 of my SplinterDiary📝📚, Pizza 2🍕 Brawl Report
PIZZA 420 - The Calzones
@candnpg - Splinterlands — Brawl Report and Social Media Challenge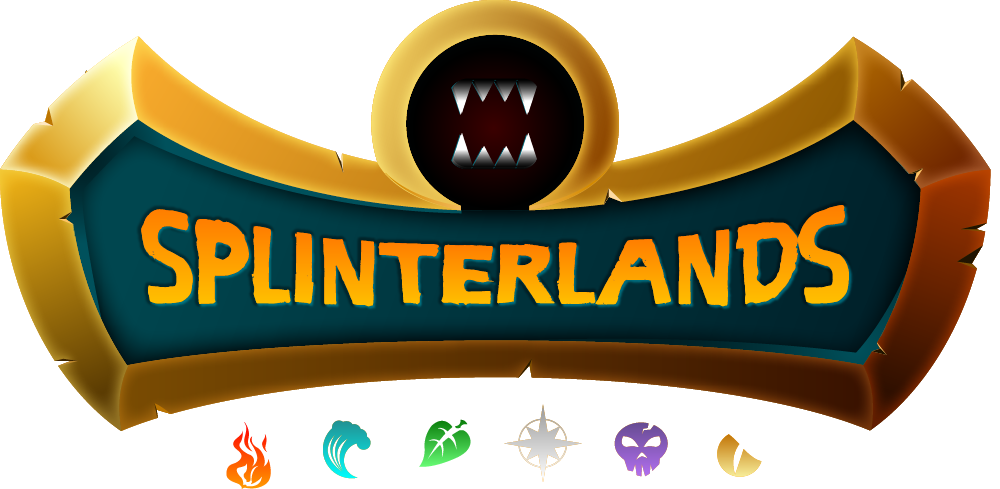 New to Splinterlands? Use my Referral Link here. After you purchase as Spellbook, I will send you 1000 dec and delegate some cards to help you get started.
Splinterlands is a collectible card game using blockchain technology where your Summoners and Monsters (Splinters) participate in 1v1 battles.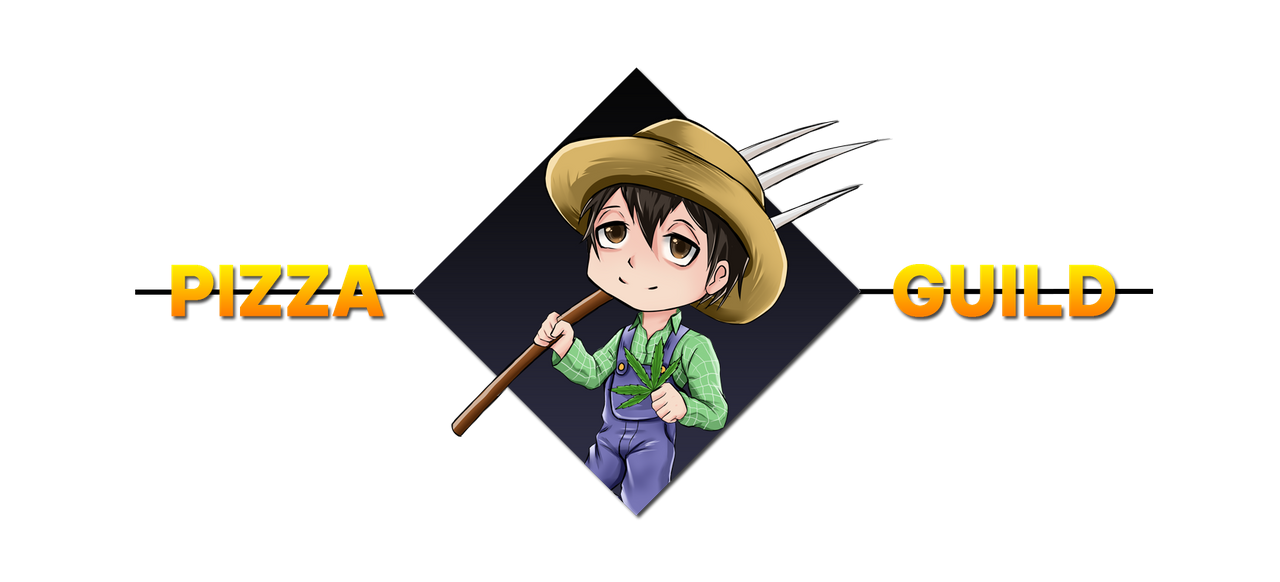 Join us on the
HIVE.PIZZA Discord
. You'll find a diverse community of gamers, musicians, artists, and crypto enthusiasts. There's weekly giveaways, competitions, trivia nights, and Scholarship Programs.
---
---