Splinterlands Art Contest [Week 178] - Forging the Djinn Chwalas' Dagger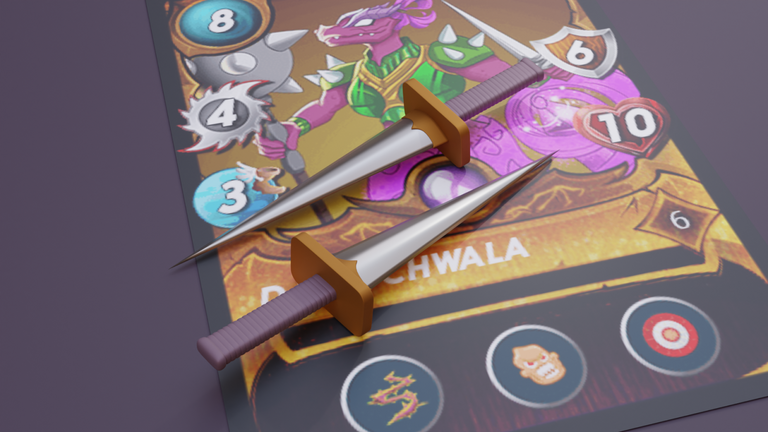 Djinn Chwala is one of my favorite cards to use in battle under the Dragon summoners. Looking at its dagger, I can't help but thought of getting a piece of it. The only way I can think of is to forge it on my own. :)
---
The Modeling Process
Blocking Out: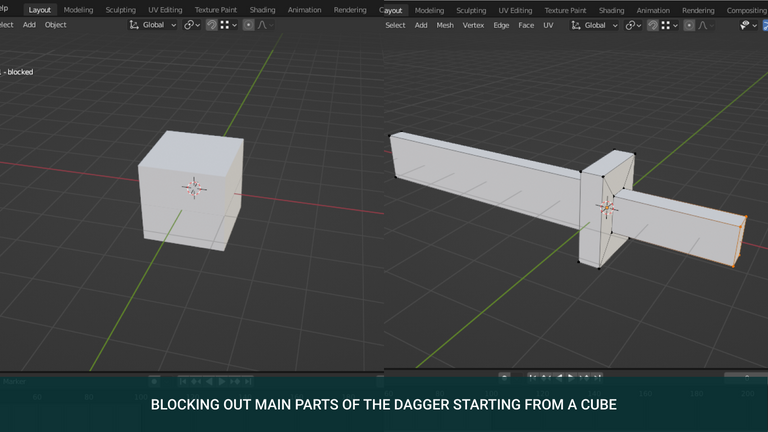 I started by blocking out the main part of the dagger - the blade, the hand guard and the handle.
I will then isolate each block and add more detail.
---
Isolating and Detailing the Main Parts
The Hand Guard: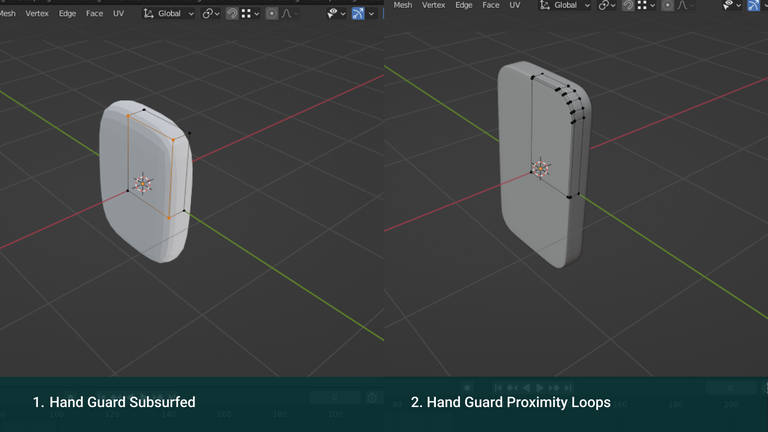 The very first part that I modeled. The block is thicker than the reference so I scaled it approximate size. I then add a subsurf modifier and added some geometry to get the approximate shape.
The Blade: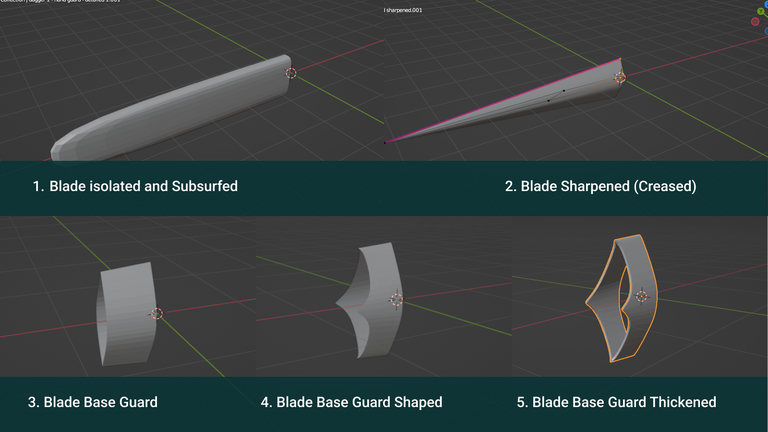 For the blade, I added a subsurf modifier. I then resize it to look like the reference image. Added also a crease to sharpen it.
From the finished blade, I duplicated the base of it to create that part wrapping it.
I then added a solidify modifier to give it thickness.
The Handle: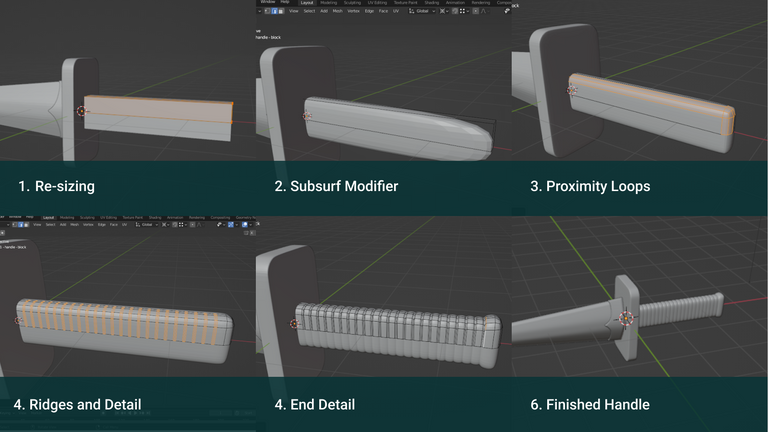 The part that is not visible so I needed to put my imagination into it. First, it's a bit thick for the blade so I resized it before adding in a subsurf modifier. Next, I added in some geometry and simple detail. :)
---
Scene Layout: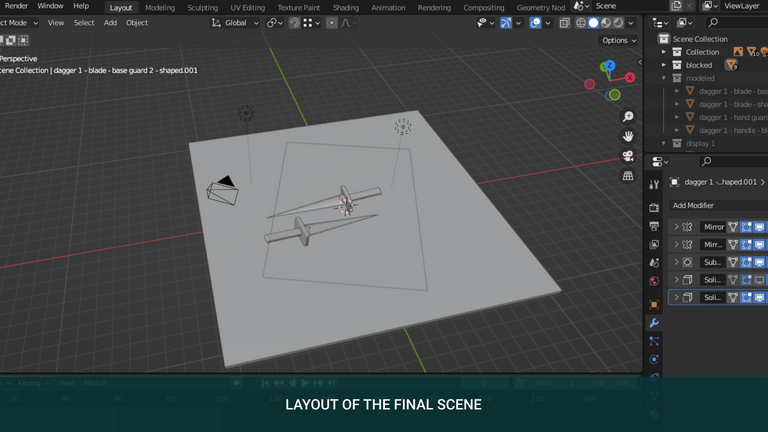 I added a plane as a ground/floor, duplicated the blade and added in some lighting. I also placed my reference as a card on the floor. :)
---
Shading - Materials and Textures: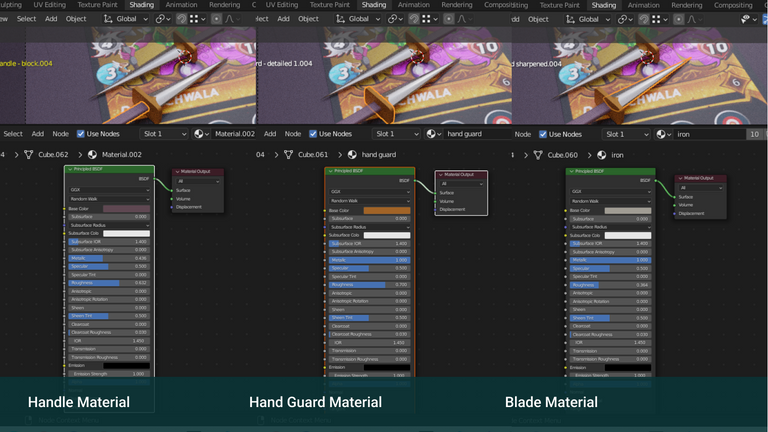 I wanted to make a realistic dagger at first using some realistic textures. But, I ended up using simple colors. :)
---
The Final Render:
Below are my renders with and without the refence image.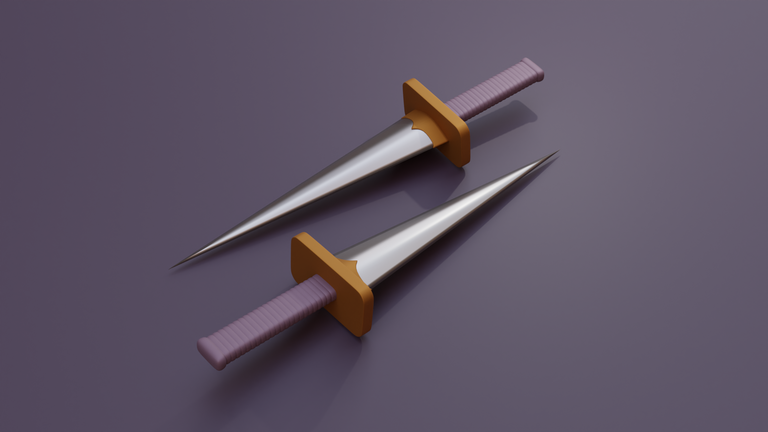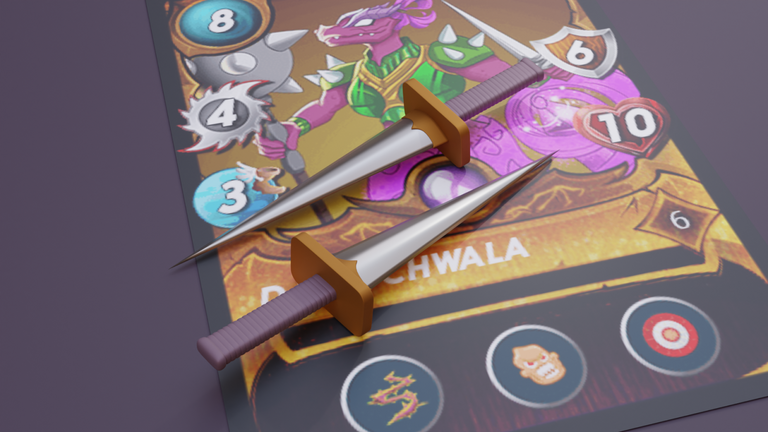 Finally, I now own a dagger from the Djinn Chwala. 🙂
---
What's Next?
I plan on recreating more things from Splinterlands. I will be making my own museum (digitally, of course) to display all of them.
Thank you for taking the time reading my post.
Until next time. :)
Attribution:
Card and reference image belongs to Splinterlands.
Dagger is modeled and rendered using Blender.
---
---