How I got to 3K DEC and 300 SPS in only 10 Days Playing Splinterlands!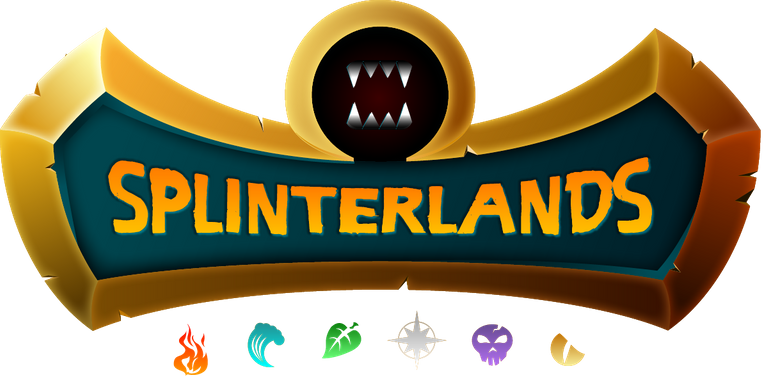 Cover Image borrowed from Splinterlands.com
Hello to the next new guy!! I hope that everyone has been as blessed as I have when it comes to playing this amazing game, Splinterlands! If you haven't, I am going to give you the keys to what I consider my own success so far in this game!
First off, many of you may be saying to yourselves "how did this guy get that much DEC and that much SPS so quickly?" Well, I have several answers for you! I will post my account proof below, and you can always check my stats under my Splinterlands Username: thercek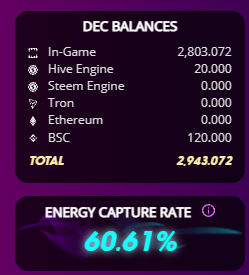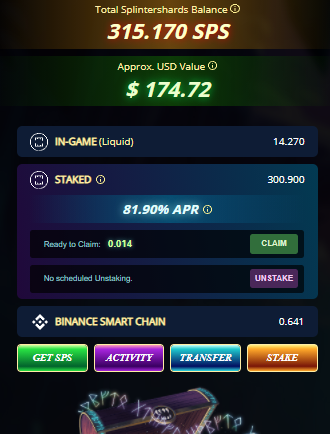 I forgot to mention that I have also been able to contribute over 800 DEC to my guild as well during this time, as well as used over 1000 to rent and purchase cheaper new cards! So, where did it all come from? Well, most of it came from outside of the actual game! From Twitch!!
I was lucky to find out about some of the Twitch streamers early on, and it has completely changed the way that I look at the game! It all started when I was checking out the tournaments in-game! I noticed that there were tourneys coming up with low DEC cost that said "free." When clicking on the details, I was instructed to go to Twitch for a refund for my tournament costs, so I went and checked it out! It was a guy named @marcuswahl and he was giving some tips for bronze and novice level players! Then the DEC raffles started! A raffle came up for 100 DEC, and I won! The next day, I won again! At this point, I was making less that 0.5 DEC per win in-game, so you could imagine my excitement! Not only that, but there were several drawings per stream! Hint: Subscribers get extra chances in every drawing or raffle!! (Hit that sub button!!!)
After I obviously followed the channel, I started seeing recommendations for other Splinterlands streamers, and came across one named @Clove71. After watching only a few minutes of her stream, I won 10 SPS! Which at today's price at over 50 cents, is about $5! She is amazing! She will randomly join other's streams and donate huge amounts of SPS or DEC to help their drawings and support the other streamers. We in the Twitch community call her SantaClove! Then I started going crazy! I went and followed every Splinterlands streamer that I could find, and I noticed that they all shared the same quality, they are all giving back to the next new guy!!
Today, I have decided to share my secret with the world, in hopes that it will help bring some more viewers, follows, and subs to these guys, as they all more than deserve it! This community on Twitch is growing every day, and I promise that you want to get it on it before it is too late!! I will compile a list below of all of their Twitch links and what they do in stream to help "the new guys." Feel free to go check them all out and drop a follow to know when they go live next! I plan on joining them soon myself, as I completely agree with what they are doing, and would love to help the next new guy once I can!!
If there is anyone that I miss, please comment below so that I can add them as well and support them! Hope to see everyone in these chats, and you never know, you may get gifted with a sub to help your winning chances by me, @zasktrader, or @gameboy_ali, just for being in the chat and supporting! Shoutout to the #NoSleepGang!
Streamers to check out:


https://www.twitch.tv/splinterlandscolosseum
Does daily DEC drawings, tournaments, and has NFTS to colllect to WIN BIG$$$-
https://hive.blog/splinterlands/@marcuswahl/splinterlands-dollar40-dec-was-paid-out-now-assemble-what-is-on-the-scroll-first-for-dollar50


SplinterlandsClove71:
https://www.twitch.tv/splinterlandsclove71
Does drawings, raffles, and marble races for SPS, DEC, and cards!
Also does giveaways constantly on her Splintertalk posts at:
https://www.splintertalk.io/@clove71/


SplinterlandsHQ:
https://www.twitch.tv/splinterlandshq
Does nightly drawings for DEC, SPS, cards and gives really good tips for battle strats as well! Come check out Gank and Walking Keys! A great duo to learn from and hang out with while you win BIG!!


Drabs587:
https://www.twitch.tv/drabs587
Does nightly marble races and drawings for SPS! Also a huge help on other streams and newer to streaming! Come show some support for this amazing guy! He gave up everything to do this, and is extremely giving!


Gameboy_Ali:
https://www.twitch.tv/gameboy_ali
An amazing guy with amazing energy! The King of NFTs! I won my first ever wax NFT in his stream, and he is constantly doing drawings, marble races, and even mosh pits to win some cool prizes! This stream is lit 100% and will fill you with energy and positivity!! Just don't forget your #SilentParachute if you are playing marbles! Lol


Bulldog1205:
https://www.twitch.tv/bulldog1205
Bulldog is a former youtube streamer that is now streaming on Twitch as well! He does drawings, raffles, and has all kinds of cool prizes to win! Come check out his stream and keep an eye out for that #ChickenKill!


Spl_Godislove777:
https://www.twitch.tv/spl_godislove777
This guy! God is love is all about spreading love and positivity throughout the twitch community and Splinterlands in general! he is great for learning high-end strats! He does drawings for prizes, and even helps with delegating some of his cards out at end of season at times to help others get better end of season rewards!


Siutcase:
https://www.twitch.tv/siutcase
Another amazing streamer! Siutcase does drawings daily as he completes his in-game challenges! He does a great job explaining his card choices and why he is picking them! An all-out fun stream, and a must add to your nightly watches!!


Puditang2300:
https://www.twitch.tv/puditang2300
I love this guy's energy and enthusiasm! He is growing like crazy, and his streams are like a party every day! Come join the fun and win some drawings with us!


Untamedsarge:
https://www.twitch.tv/untamedsarge
This guy will crack you up! I would not recommend for people that like to avoid profanity, as the stream is listed for mature audiences! But if you don't mind it, come on in and join us! Always doing challenges with viewers where you can win SPS or DEC!


Ivarbj0rn:
https://www.twitch.tv/ivarbj0rn
A new Splinterlands streamer! He is already doing big giveaways on stream, and doesn't even have the resources to do it! Come show this man some love and support!


Niclamus:
https://www.twitch.tv/niclamus
Another great streamer! Does great explanations for battle strats! Come check him out and show some love!!
And there are more! I have been able to re-invest my winnings back into the game to buy more lower-level cards, and have been able to get myself into Silver league in ranked after only a couple weeks! With a few smart decisions, you can also get off to a great start in the game that is blowing up like crazy! Come on in and join this awesome community! We are growing like crazy every day, and with the direction that Splinterlands is taking off, you definitely DO NOT want to miss this amazing opportunity! I cannot wait until I can join this list myself and begin giving back to the next new guy! This community has helped me through a tough 2 weeks! I have been out of work with Covid 19, and this community's love and support has helped me on days where my body just wanted to give up! Thank you to everyone that I have met so far, as you guys have all been amazing! Keep doing what you are doing, it is being noticed, and it will continue to be supported from my end, as much as I can!! Until next time guys! Let's Goooooooooooooooooooooo!!
-Thercek aka SilentxNecrosis
---
---