1st Post Giveaway !!! Corpse Fiend Legendary (Ends February 15)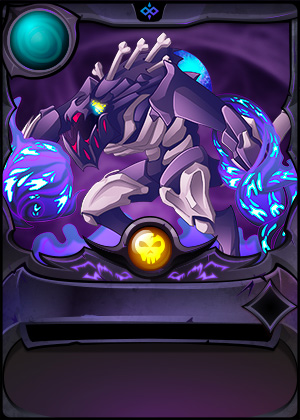 Hello everyone I am fairly new to the Splinterlands community and have absolutely enjoyed every second since I've hopped on the hive blockchain. I want to give this extra legendary I pulled to someone random who I hope will treasure it and not instantly sell it, (but of course, if you win this giveaway you are free to do so, as it is yours.) I truly believe this game and this community will grow if everyone is supportive of one another and we coach/help out newbies. I will continue to do giveaways because it truly just gets people involved and it surely feels good as hell to win something! This giveaway is for anyone who would like to participate.
To enter this giveaway, you will need to do 2 things:
Follow my account
Like and comment on this post who your favorite summoner is to use, or your chase card (or both)!
RULES:
Only 1 entry per person is allowed
If your splinterlands in game username is different from your peakd, please let me know in your comment entry.
Smile
Also, please check out my introductory post and check out my first GFL i recently pulled!: https://peakd.com/splinterlands/@therealone21/pulled-my-first-gfl-last-night-introductory-post
---
---