Monday September 11, 2023 - Curated Posts by THGaming Guild! #Episode-4
Weekly Post Curation
As most of you already know, @thgaming is a very active Curator on the Hive Blogging Networks, upvoting many of the usual gaming posts about @splinterlands, @risingstargame, @cryptoshots.nft, @wrestorgonline, @kingofduels, @psyberx, @terracore etc ; as well as seeking out some of our favourite Tribe tagged articles such as @thealliance #thealliance, @tokenpimp #pimp, @lolztoken #lolz, @oneup-cartel #oneup, @team-philippines #teamph, @slothbuzz #slothbuzz and @pgm-curator #pgm. Sorry if we missed anyone, we can't mention EVERY tribe on Hive and we have a lot of friends!
This is our 4th post to demonstrate where some of our votes are going and showcase the great content on Hive utilizing the #thgaming tag. We will only include articles that are under 7 days old so that people reading this collection still have the ability to upvote and reblog (if they like the posts)! We also recommend following all of the featured writers so that you don't miss any of their future posts, which will more than likely be upvoted by us 🚀
FEATURED POSTS (11 September 2023)
---
@cryptoshots.nft have teamed up with a number of Twitch streamers namely @Crypto-Zard @beccss and @downtowndetail, to bring you weekend gaming tournaments. While the tournament mentioned by @beccss was for last week, we still want to highlight this post so that you can follow the streamers mentioned and never miss out on one of their @cryptoshots.play weekend tournies. There are prizes given away 'on stream' for viewers, so you don't have to be a gamer to win, just support the streams while chilling on the weekend and hope your name gets chosen in the wheel of fortune!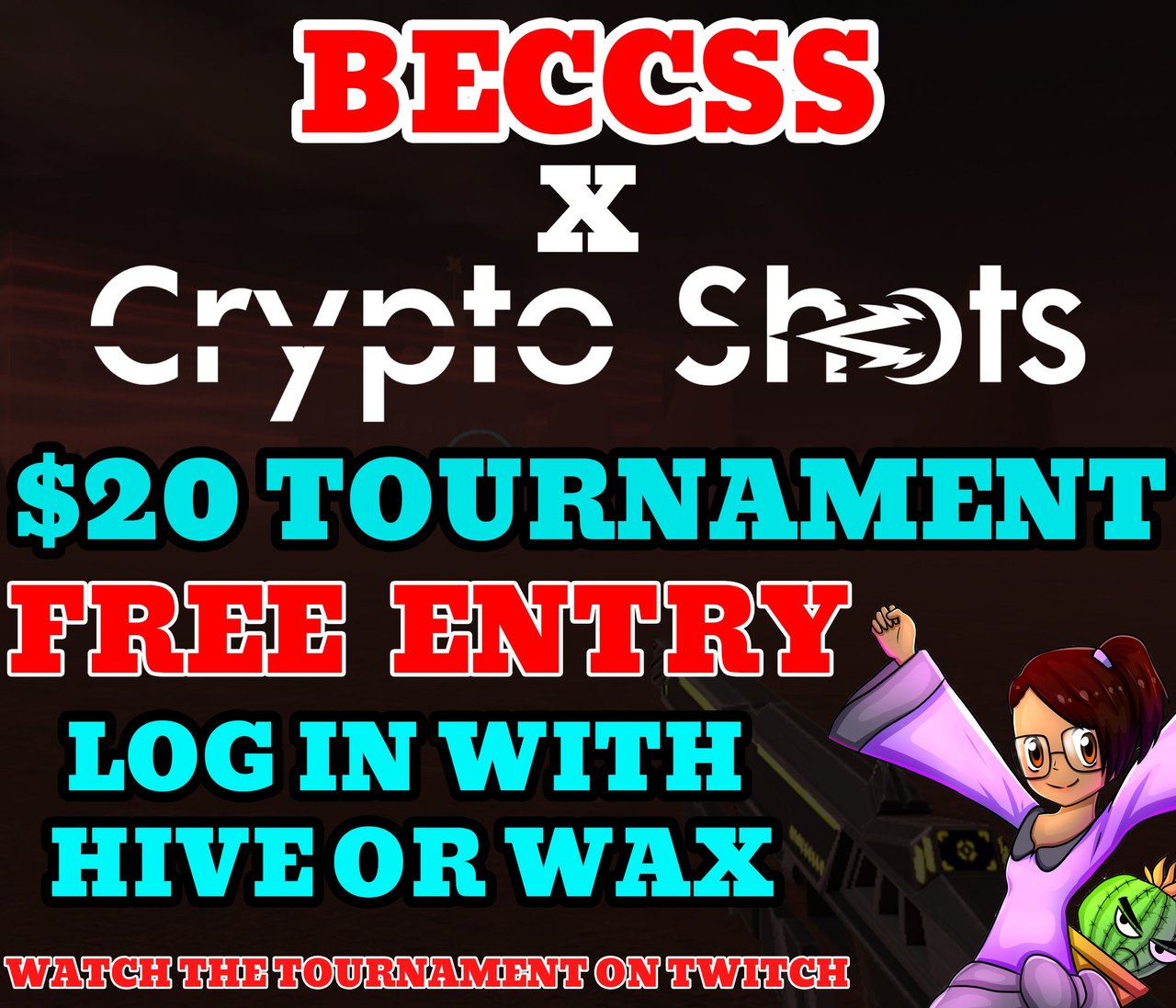 Post Extract : I have been having so much fun playing I asked if I could do a PvP tournament and have been given the go-ahead! On Thursday 7 September at 9 pm UTC+1 I will be hosting my own Crypto Shots tournament which is completely free to play. All you would need to do is log in with your Hive or Wax account and you can take part and try to win a slice of the $20 prize!
The tournament will be streamed live on my Twitch channel where there will also be loads of giveaways happening throughout the night, so there will be something for those who can't take part in the tournament.
---
For those that don't know, the 'LOLZ DEFI' is a Tribe Project developed by @captaincryptic that pays out passively for delegations to the associated Tribe Token account. For instance, Delegating $THGAMING to @lolz.thg will earn you $LOLZ Tokens, however there are 23 different Tribe Token accounts that you can Delegate Tokens to in order to earn $LOLZ. For more information please read this post : Introducing LOLZ Defi - Now You Can Farm LOLZ and Earn Dividends.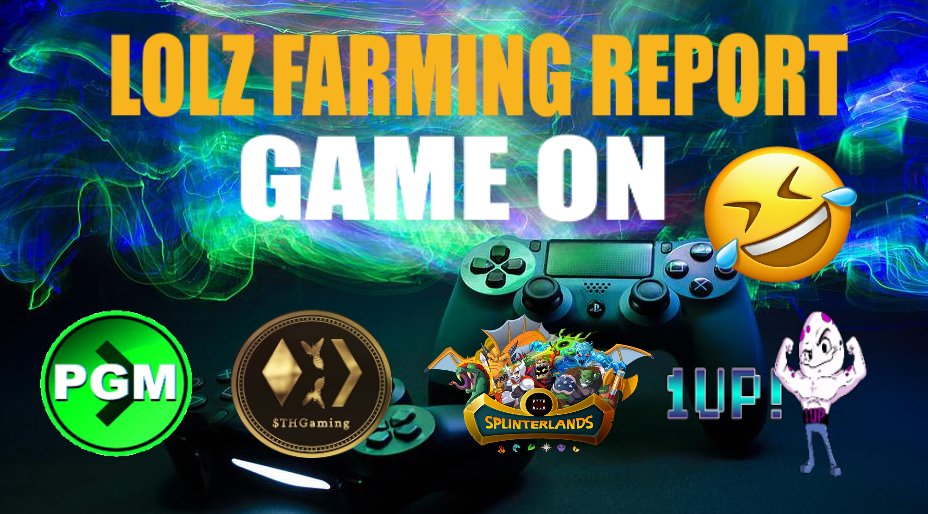 Post Extract : This is the LOLZ Farming report for 9/10/2023. This is an automated report. All earnings from this post will be used for project development. Token earnings will be staked to increase curation value.
---
It might seem strange to mention a curated collection in our own curated collection, but we wanted to bring your attention to the @fallen.angels : a @splinterlands guild that has been pushing out heavily into the Hive Blogging networks and has their own Curation Project that is actively searching out and upvoting quality gaming posts.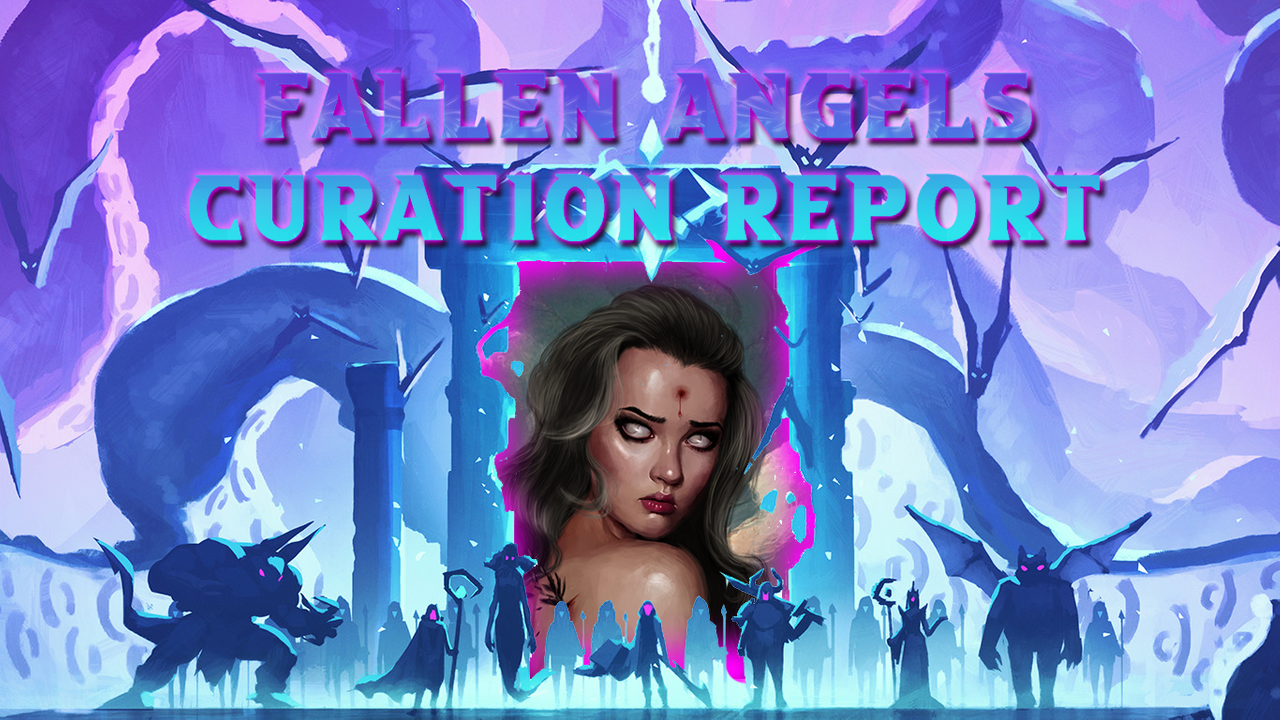 Post Extract : Welcome once again to our voted posts report, we are looking for useful and quality content about Splinterlands and NFT games on the Hive blockchain to show them to the whole community, and here we bring you the result of that search:
---
Another month, another Collab @splinterlands Tournament with @team-philippines, @tokenpimp, @thgaming and @cryptoshots.nft. Be sure to read the full post to figure out how you can qualify to Enter this #splinterlands tournament, but even if you're not a competitive Splinterlands player, you should still join the Twitch stream at the end of the month as there are tons of 'spin the wheel' giveaways for on-stream viewers. Here is the Event Link on Splinterlands.com however you will need the secret password to Enter the tournament, so pop into the THGaming Discord or TeamPH Discord to get the password DM'ed to you (provided you meet the Staking requirement).
Post Extract : This is the Team Philippines monthly Silver League Tournament brought to you in collaboration with our partners THGaming & PIMP. There is a staking requirement in order to participate in this event.(5000 TeamPH or 5000 THGaming or 750 PIMP) Any of these staked tokens will allow you to enter. This is a private and Password protected event. This tournament will happen on the last Sunday of every month with the live show on the following Monday at 19:00 PM Philippines time to create brand awareness and growth within our beloved eco system and community.
---
As mentioned in one of our previous Curated Collections, the @risingstargame official account posts daily articles showcasing the many #risingstar giveaways by community members on the Hive blogosphere. If you're a competition and giveaway junkie then you should follow @risingstargame and using this daily post as a list of worthwhile pursuits!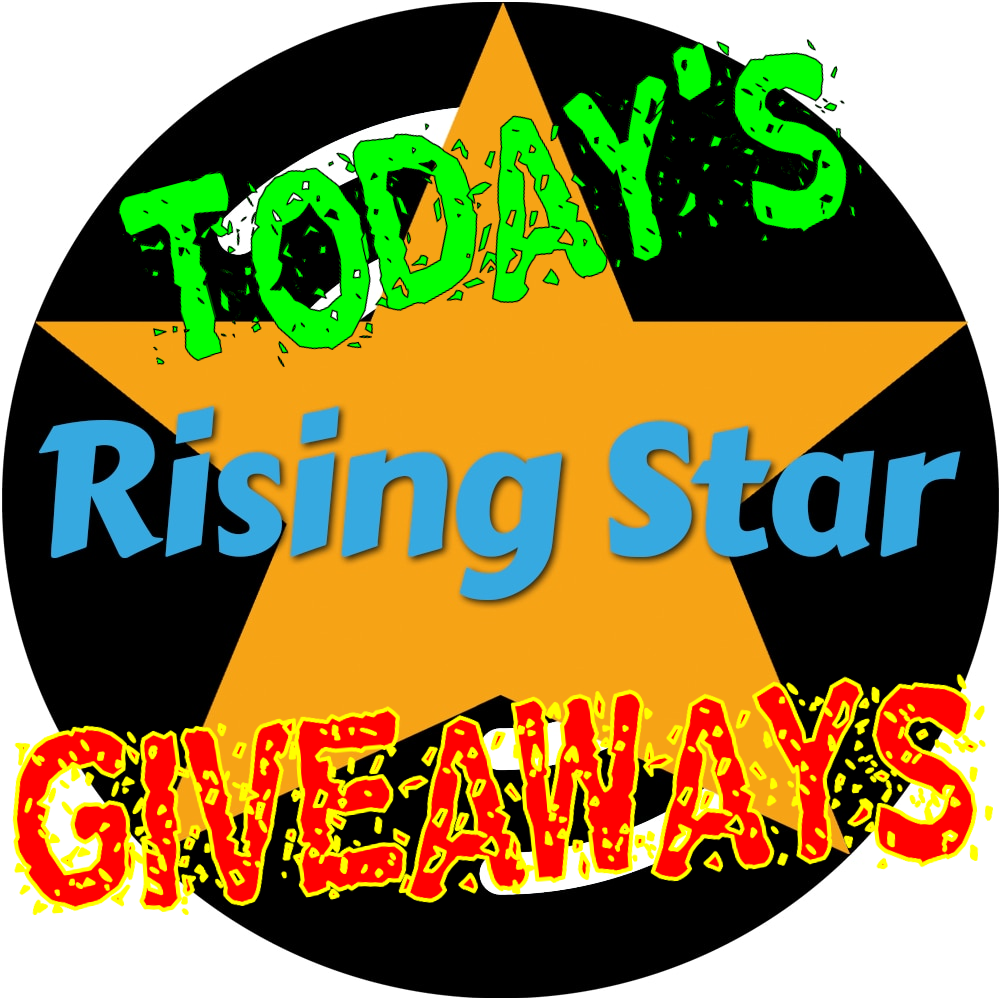 Post Extract: It's great to see so many players running giveaways and competitions and we thought we would produce a concise list each day so you know which ones are currently active and can be joined. Please click on a link and follow the instructions set by the author.
---
Another Curated Collection from the well known @tokenpimp community, this time with a 'photo twist'. @tokenpimp is publishing collections of #pimp tagged posts at least once a week, so if you're a $PIMP holder (or supporter) be sure to follow @tokenpimp for the latest pimpin' news about the $PIMP Tribe and economy!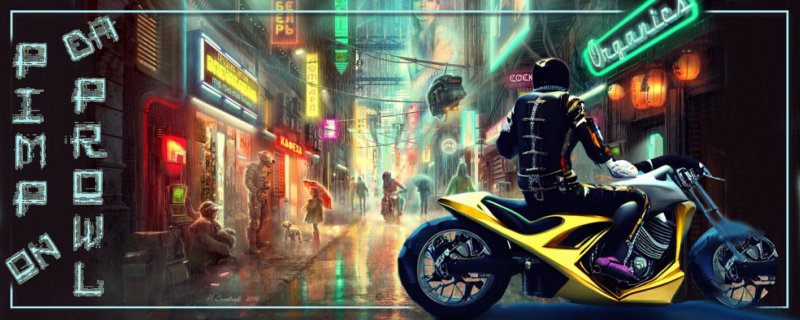 Post Extract : ...This is Photo Dump Friday where we shoot to better help support the PIMPs out there by featuring their #pimp posts that are centered around photography in some way. No pic, it didn't happen!
---
If you'd like more information about @thgaming Guild and our Tokenisation please keep reading, otherwise we hope you enjoyed this curated collection of Posts. If you want to be featured in future curated collections or simply get those upvotes, be sure to use the #thgaming tag in your posts and follow @thgaming. We also recommend posting in the THGaming Hive Community for the most exposure to our $THGAMING curation initiative!
Tokenisation - February 2022
After minting the $THGAMING Token in February 2022, we had some early buy-ins and saw our wallet numbers and liquidity expand rapidly. It's been an incredibly difficult two years for crypto, but we've managed to find a sober distribution policy for $THGAMING and controlled our Tokenisation (Token Economy) as much as humanly possible, with just over 4.5% minted.
Important 2022 Token Updates:
To prepare for the next bull market, we'll continually develop use-cases for $THGAMING to increase demand for our token. We have plans to increase distribution (minting) mechanisms once the $HIVE (crypto) market and the robustness of $THGAMING can handle this.
---
2023 Social Media Numbers & Growth
In April (2022) we evaluated our Social Media numbers in This Post, so feel free to read it if you have the time. Using this previous post as a basis, we've summarized and compared our growth (below) across our major SM Channels. We also have our own Twitch Account but have not started streaming there, yet. We currently prefer to support already established Play2Earn streamers from within our guild.
All social media accounts can be found on our Official Linktree Page.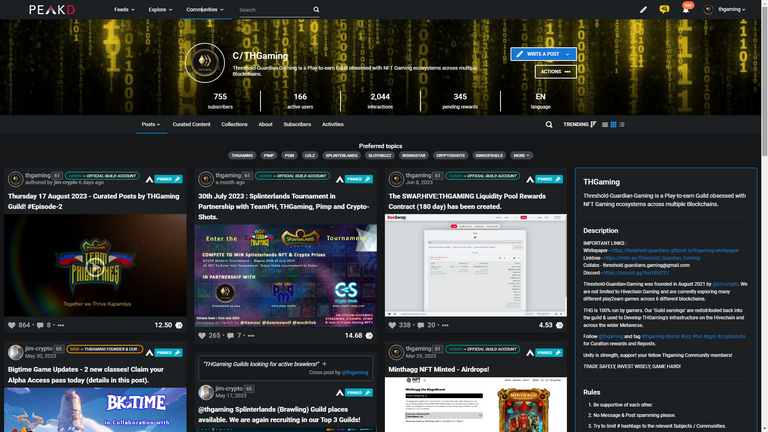 ---
Future Plans, 2023 and Beyond
We will continue to increase use-cases for our token, incorporating $THGAMING into more gaming economies. The bigger we grow as a guild, the more games will want to work with us, and it is my belief that one day $THGAMING will become a Hive Utility token usable in many different gaming ecosystems. Once we have considerable Hive support, we will look at expanding our cross-chain strategies, traversing into popular gaming chains such as $WAX, $ETH, $MATIC and $BNB.
In 2023, we will strive to connect with more games and relevant crypto platforms on $HIVE as well as other blockchains. This includes taking the time to research each project thoroughly and never go 'all in'. Many projects will fail in the long run, and we don't want to be dragged down with them. We will endeavor to bring opportunities to our Guild Members and will never use the $THGAMING token as leverage in loans (this is what destroyed the FTX Exchange recently). We will continue to self fund our own development, manage our crypto assets carefully, and help to build up and support the Hive chain as much as possible. Our success relies on $HIVE's success, and perhaps one day @thgaming will be integral to the Hivechain's development and expansion.
Wrap Up
As always and MOST IMPORTANTLY, do not spend any money / crypto you can't afford to lose! The global crypto market is undergoing what could be a long term bear cycle (more sellers than buyers), and everyone should be preparing for the long haul.
During the current bear market, Threshold Guardian Gaming will continue to innovate and collaborate while rigorously developing our token, guild and economy.
If you would like to join THGaming and explore the #metaverse with us, our social media links are below.
Trade safely, Game hard! 🚀
THE END
---
Linktree Official - All Social Media links

---
---