After 2 Month Hiatus Back at Splinterlands
Almost 3 months have passed since I last played Splinterlands
The reason mostly for this was that I was getting a bit bored by the game to be honest. It also took at least an hour to do the daily foci and earn a good amount of season reward chests. It felt like a grind (which it certainly can become if you more focus on the rewards). But the game itself feels good again now that I picked up playing a bit. I am not playing every day, but perhpas playing it occasionally is the sweet spot?
Since not playing means to fall down in the league to Novice it was interesting rushing through bronze and silver to end up in gold where I usually play. I ended up getting 67 Bronze chests (with only 2 days of playing) and the rewards were actually somewhat decent. While the SPS rewards are absolutely terrible as seen here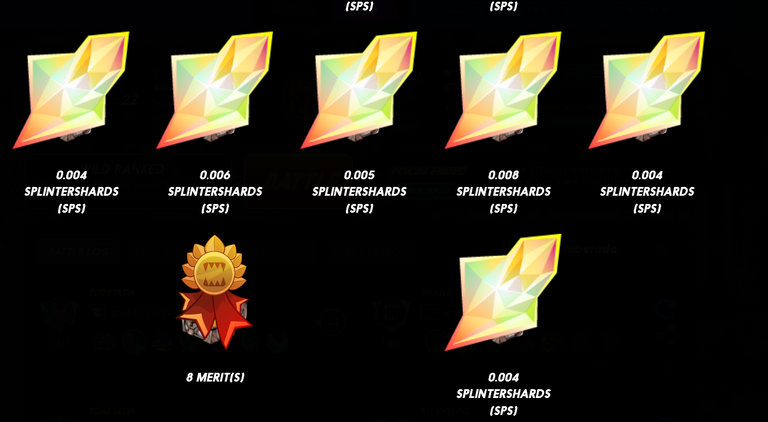 I did get 150+ merits and 2 rares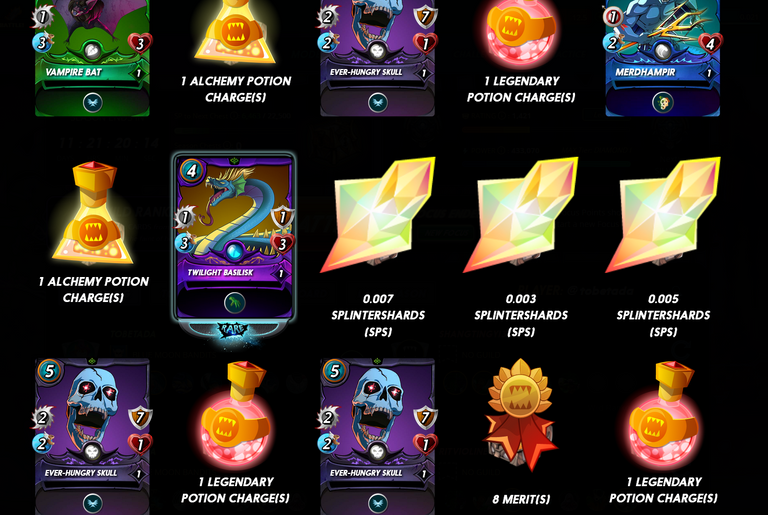 So there's that. I guess overall the game still feels good to play. And with all of the things supposedly coming online this year it should get so much more exciting. I am definitely looking forward to Tower Defense and LAND which should somewhat fix the economy that is in such a bad shape. I have confidence in the team that they can even things out again and they sure have a lot of pressure to get it right. But we have to remember that they are pioneers: nobody before them has developed a web 3 game with such a wide scope.
Let's make 2023 the year of Splinterlands!

⛅🌦🌧🌦🌧🌨☁🌩🌦⛅🌧☁🌤🌥🌪🌧🌨🌩⛅🌦☁🌤🌥🌤⛅🌤⛅🌦⛅

⛅🌦🌧🌦🌧🌨☁🌩🌦⛅🌧☁🌤🌥🌪🌧🌨🌩⛅🌦☁🌤🌥🌤⛅🌤⛅🌦⛅

---
---