Crypto Analysis | SPS On The Verge Of a Breakout
Good day Hiveians!
Join me in analyzing the crypto markets!
@3 cents, SPS is getting into breakout territory
This is a very significant breakout scenario since it would (once again) signal a trend reversal. This has happened several times in the past, and price always reentered the falling wedge to fall further. If SPS can manage to breakout from the falling wedge this could catapult price much higher and more sustainably.
The last two posts were very successful in anticipating future price movement. I first anticipated the fall to ~2 cents in December: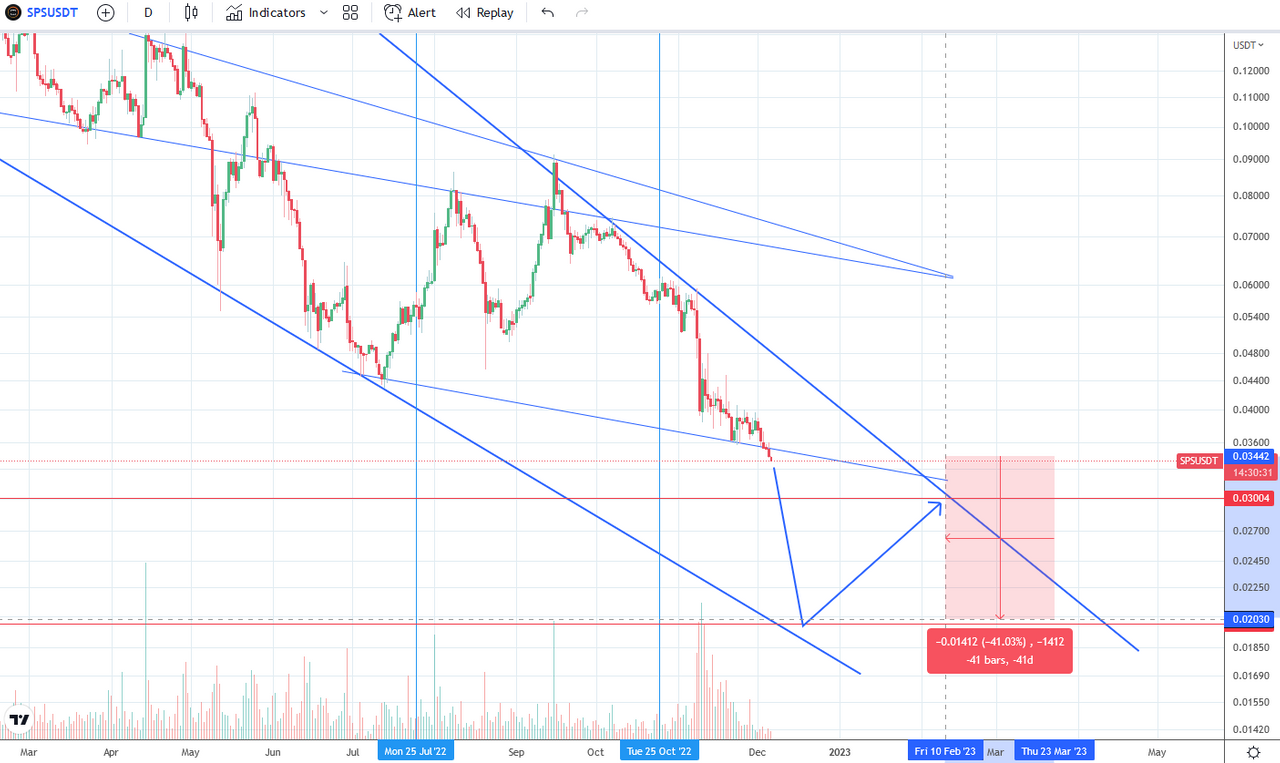 Then I argued we would see a reversal back to about ~3 cents with another correction which has also happened.
Here you can see the current chart with the breakout potential encircled: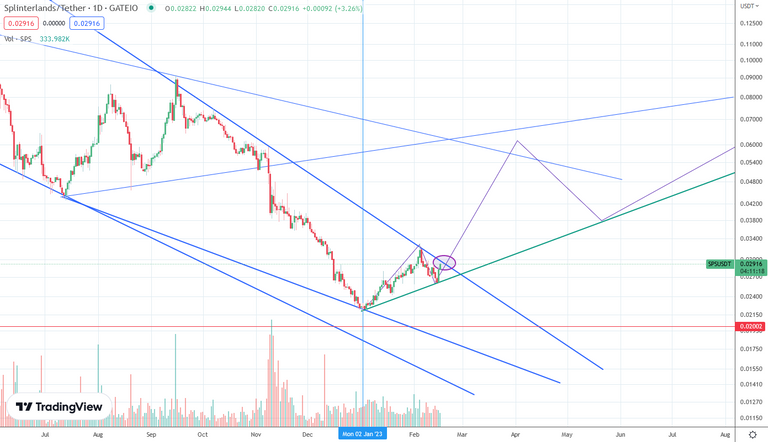 Now let's take a step back and have a look at the bigger picture. This is the weekly chart: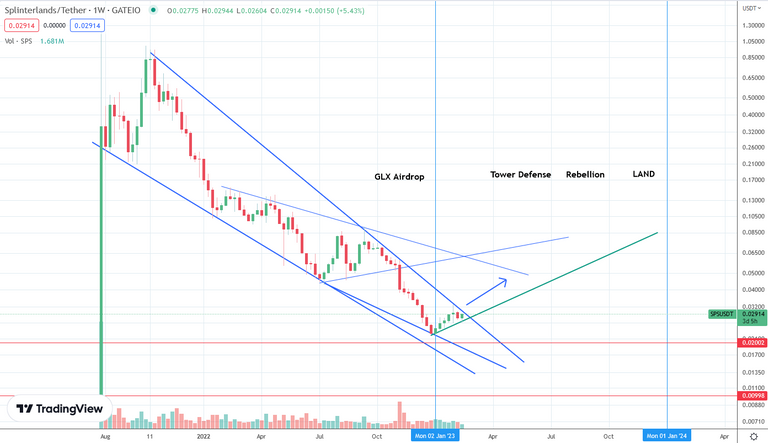 We can see the falling wedge in blue which has generally always indicated a new lower low. The green supporting trend line could indicate a trend reversal. If price can maintain a higher low and breakout of the falling wedge, things will be looking much better for SPS. But even if these things happen, we have to wait for spring/summer, to see if this trend change really can be sustained. There are, however, many new releases coming soon which should only help SPS and Splinterlands overall.
---
As a general reminder: Please keep in mind that none of this is official investment advice! Crypto trading entails a great deal of risk; never spend money that you can't afford to lose!

⛅🌦🌧🌦🌧🌨☁🌩🌦⛅🌧☁🌤🌥🌪🌧🌨🌩⛅🌦☁🌤🌥🌤⛅🌤⛅🌦⛅

⛅🌦🌧🌦🌧🌨☁🌩🌦⛅🌧☁🌤🌥🌪🌧🌨🌩⛅🌦☁🌤🌥🌤⛅🌤⛅🌦⛅

---
---