Splinterlands: Time To Fomo Again?
With the recent outline given for LAND Splinterlands is starting to look much better again
Most of the problems with the game currently can be reduced to basically one problem: inflation. Too many cards and too much token inflation proved to be poison in a bear market. This could have been mitigated in a bull market with new players entering, but 2022 was the year of the bear. There was simply way too much stuff in the Splinterlands universe and too little players.
LAND will fix this, of that I am almost certain after the community has been given more insights into the mechanics and the outline given in the last Town Hall. I strongly suggest you listen to it!
The tldr; of the TH is: LAND will be a sink for DEC and Splinterlands assets.
Playing the game again
For several months I have rented out the cards for various reasons. But I have again started playing the game and it is fun again (but still a huge time sink). The last season rewards were also not too bad...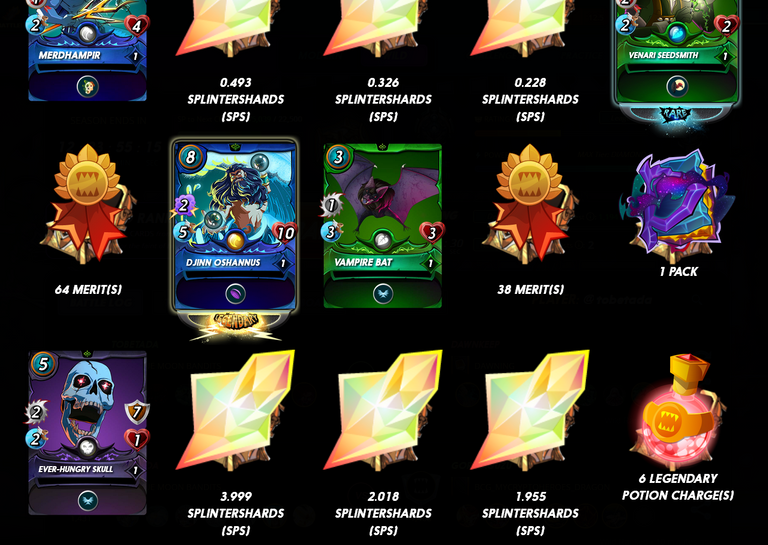 Yesterday we had a major update which will once again make the game more engaging. After now having up to 3 battle rule sets we are also seeing the introduction to Soulbound reward cards. This is exciting as players will now actually have to play the game to get them! The abilities by them are also somewhat OP, which will be a great incentive.
SPS is seeing some green, and I expect the token to make a trend change in the coming weeks (a higher low).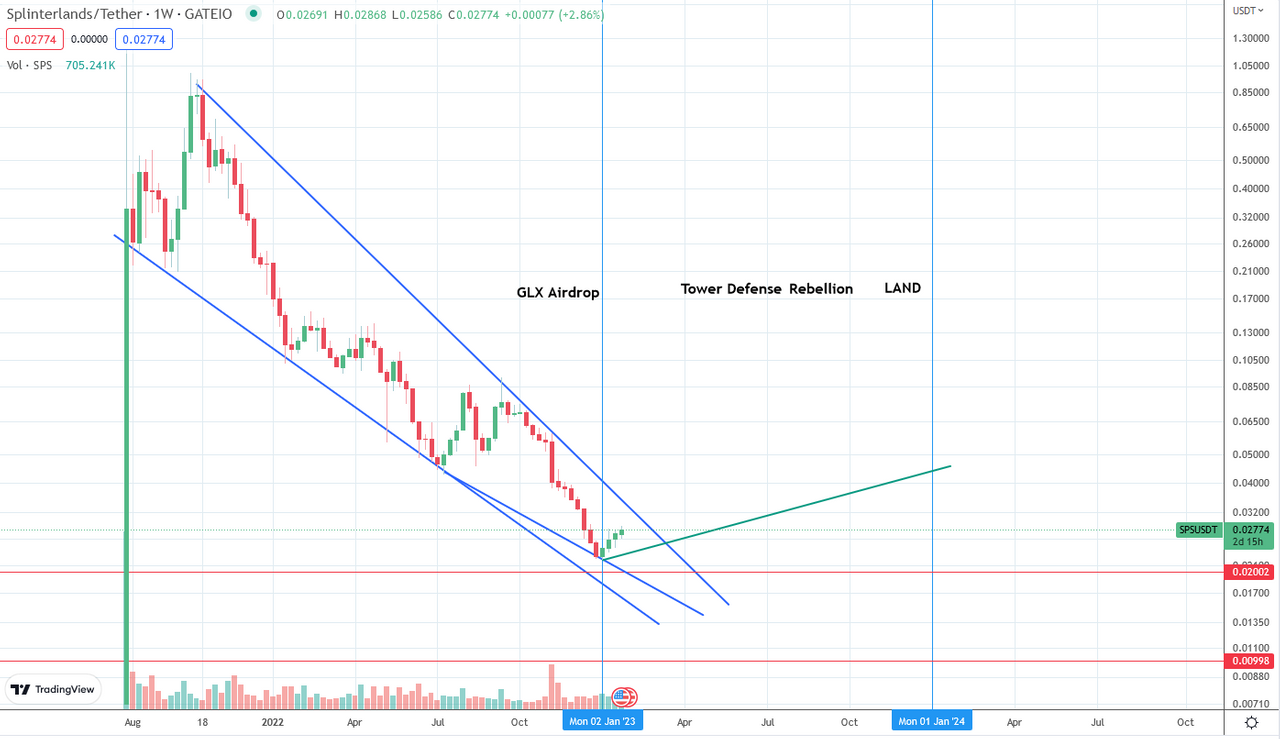 And all of this news does not even include Tower Defense which is expected to be in Beta very soon!

⛅🌦🌧🌦🌧🌨☁🌩🌦⛅🌧☁🌤🌥🌪🌧🌨🌩⛅🌦☁🌤🌥🌤⛅🌤⛅🌦⛅

⛅🌦🌧🌦🌧🌨☁🌩🌦⛅🌧☁🌤🌥🌪🌧🌨🌩⛅🌦☁🌤🌥🌤⛅🌤⛅🌦⛅

---
---