3 Reasons You Should Mint and Own Runi

Splinterlands, the leading digital trading card game birthed on the decentralized proof of stake (dPoS) Hive blockchain, continues to roll out lots of developments to bolster its play-to-earn ecosystem and also give players an interesting gaming experience.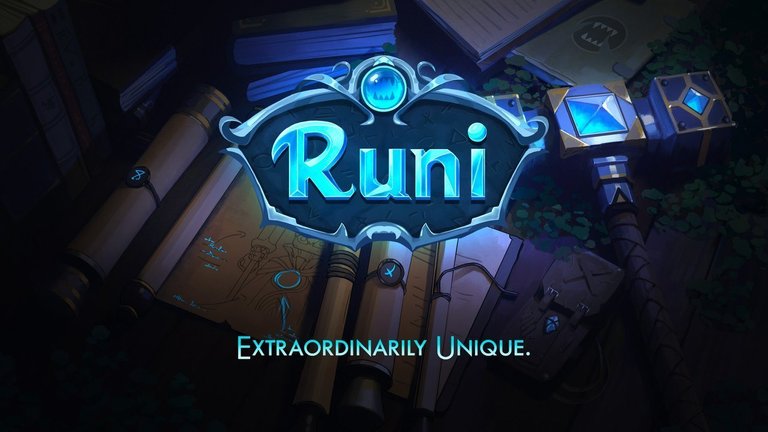 source
---
October was undoubtedly an exciting month for the Splinterlands team and community, given that crucial achievements were recorded and new chapters opened. Here's a little recap👇
Sequel to the commencement of the Genesis League Governance Token (GLX) airdrop for current SPS stakers on October 25, the Splinterlands' first-ever generative art non-fungible token (NFT) collection, Runi equally landed on the earliest and biggest NFT marketplace Opensea for allowlist minting to kickstart, in late October. Notably, the 100 million GLX token airdrop is designed to be issued to eligible users in a 12-month schedule.
In the same vein, the Splinterlands team led by co-founders Jesse Reich and Matt Rosen began the first card pack pre-sale for the flagship game of its newly-released mobile sports platform named Genesis League Sports (GLS). These and many more leapfrogging advancements took place in the blockchain-based collectible card game ecosystem in October.
You can read more in this previous article I wrote: Splinterlands Begins 100 Million GLX Token Airdrop: Stake SPS To Be Eligible

Runi Public Mint is Underway
Given that the minting of Runi by users on the allowlist ended on November 2, the second stage of the Splinterlands' collectible generative non-fungible token minting, the public mint kicked off on November 3. At the time of writing, 2,804 Runi NFTs have been minted by NFT collectors, according to data on the Opensea marketplace.


Source
---
It is worth noting that the total supply of Runi is pegged at 6,500. Each of these 6,500 Runi NFTs is extraordinarily unique. The team revealed;
With over 2 Billion different combinations, each Runi pulls from a wide assortment of traits that span from cute to weird to cool and everything in between. Find the perfect Runi that reflects the style and personality that resonates with YOU. When played within the game, not only is each Runi extraordinarily unique...but they are powerful max-level Legendary cards that can turn the tide of battle! Prepare to claim victory (and rewards) within the arena!
---
While wallets on the allowlist minted Runi at 0.19 ETH per one, users are now charged 0.38 ETH to mint one Runi. It should be noted that NFT enthusiasts and members of the Splinterlands community can mint as many Runi as they want following that there is no limit as to how many Runi can be minted per wallet.
---
Why Should You Mint Runi?
Judging from its low total supply, Runi is designed to be rare and as such, a must-have for Splinterlands game players. While Runi can be traded in the secondary market, it also has vital use cases in the Splinterlands game. The capacities associated with Runi make it a powerful staple in any gamer's deck.
Below are three reasons you should mint and own a preferred quantity of the Runi NFT.
---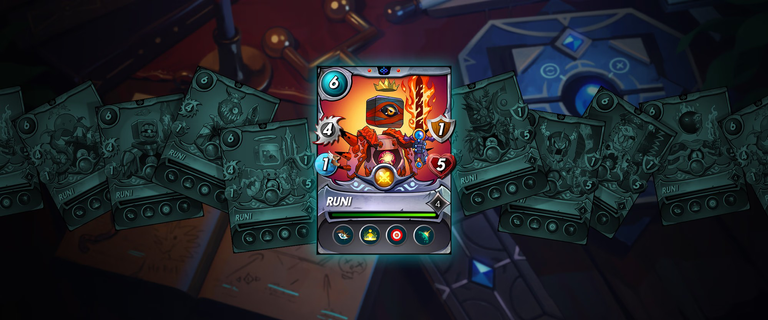 source
---
Firstly, Runi becomes playable in battle as a maximum-level Legendary Neutral card, when you connect your Ethereum (ETH) wallet to the gaming Splinterlands environment.
Secondly, Runi can be summoned to fight in quests and battles just like every other card in the play-to-earn game. With the generative art NFT, Runi, players can climb the leagues and leaderboards in the game, win prizes in tournaments, as well as help their guilds brawl their way to fame and fortune.
Thirdly, Runi brings a completely new ability to the Splinterlands game which is the capacity for it to resurrect and continue in battles even at zero health. According to the team;
Upon reaching zero health, the Runi will resurrect themselves and return to the fight with 1 Health! Combined with its abilities of Opportunity (which targets the enemy with the lowest health), True Strike (it will never miss), and Reflection Shield (making it immune to indirect damage), the Runi will be a powerful staple in your deck.source
---
In case you are yet to grab your Runi, the time to mint some is now.
Posted using Splintertalk
---
---