🚨 Reward Cards: Are They Worth Buying? ⚠️DEEP DIVE⚠️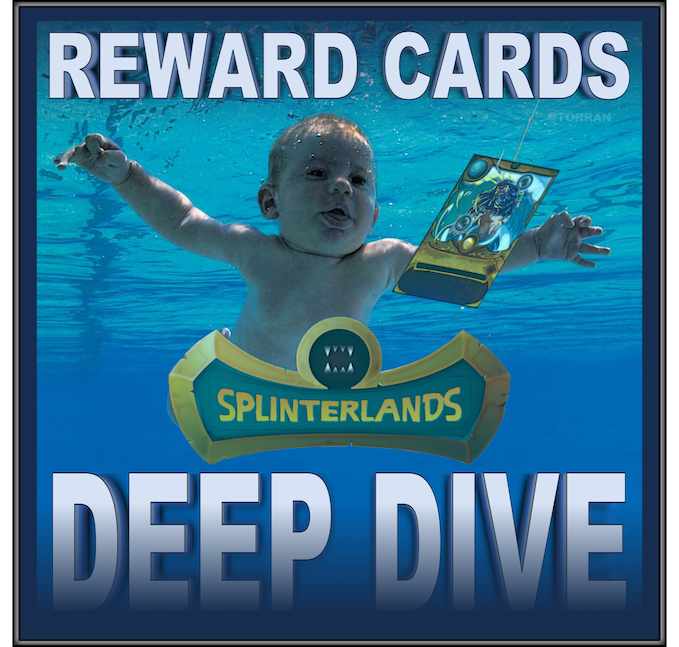 There's been a lot of talk about whether or not it's a good idea to buy the new rewards. While there are people that feel it's a good strategy, the majority of the people I've come across, would strongly disagree. Personally, as long as you're doing your research and you have plan, I think it's a great idea and I'm about to tell you why.
One of the things I've noticed while shopping cards, is each rarity has it's own rough starting price range. I'll use gold foil cards as examples because their higher prices tend to make trends easier to spot, but this can apply to regular cards as well.
Before the release of the new reward cards, gold foil common cards were typically around $8-10+, rare were around $20-25+, epic were roughly $130-$140+, and legendary cards were starting around $700+. No matter how much the market fluctuated, the floor for each rarity still stayed roughly the same.
Let's take a look at the market.

TLDR
Maybe.

LEGENDARY
Filter the market to look at gold foil legendary cards with the price ascending. Having done that, we can see that the 3 new legendary reward cards are the cheapest of the rarity and by a pretty large margin at that. Also notice that the cheapest card, not counting the 3 new ones, is from the last set of reward cards and currently going for $780.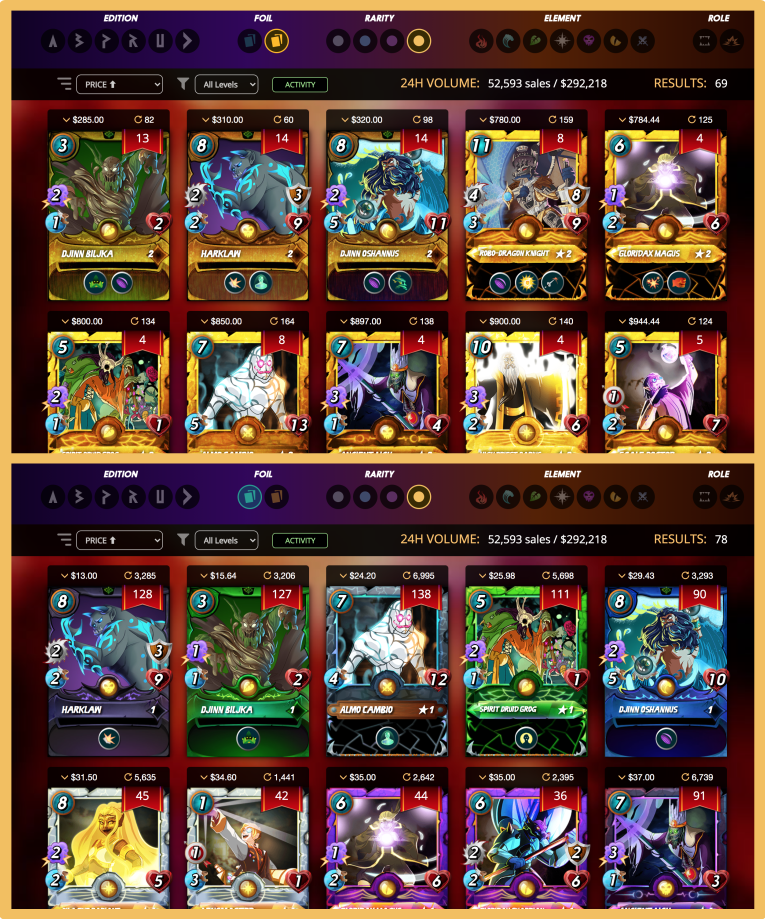 EPIC
We can see the same thing when looking epics. Kretch Tallevor, the dragon summoner from the last set of reward cards, is currently listed for $138 and everything else goes up from there. Our new reward cards, sitting right there at top, are ranging from $42 to $72. That's still a ways off from the current $138 floor.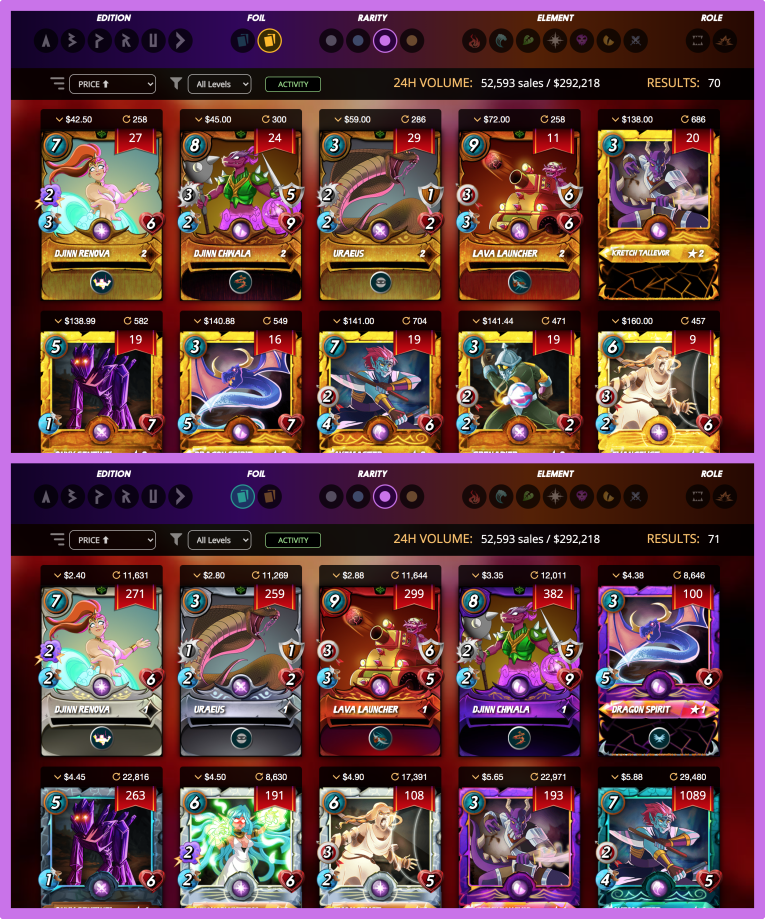 RARE & COMMON
Rare and common cards show the same trend with all of the new reward cards being listed much cheaper than the everything else has typically been going for.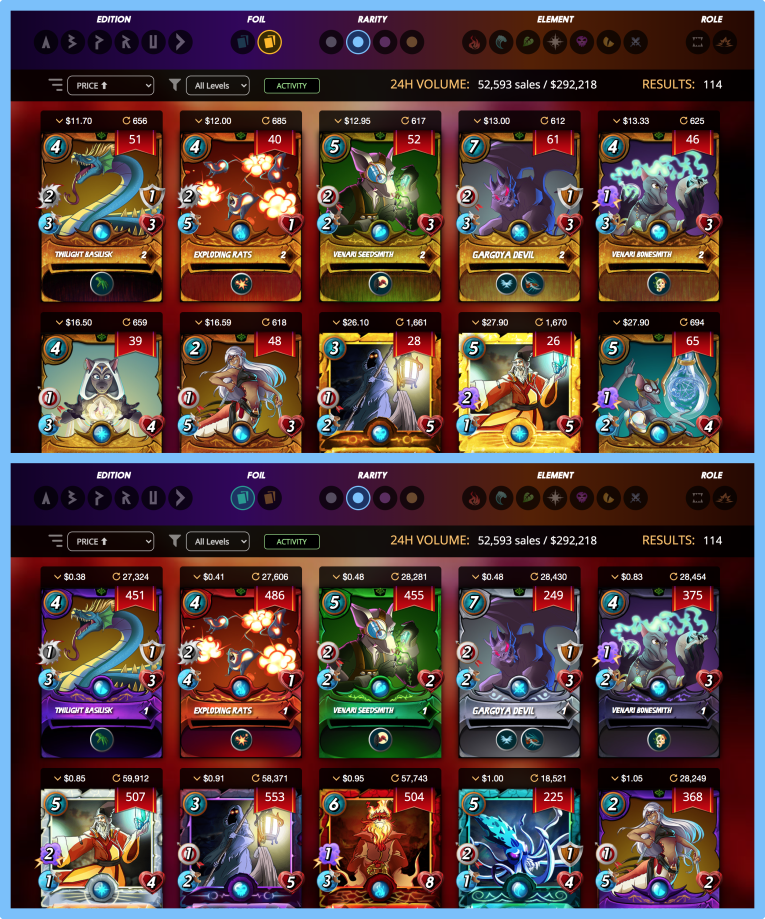 ---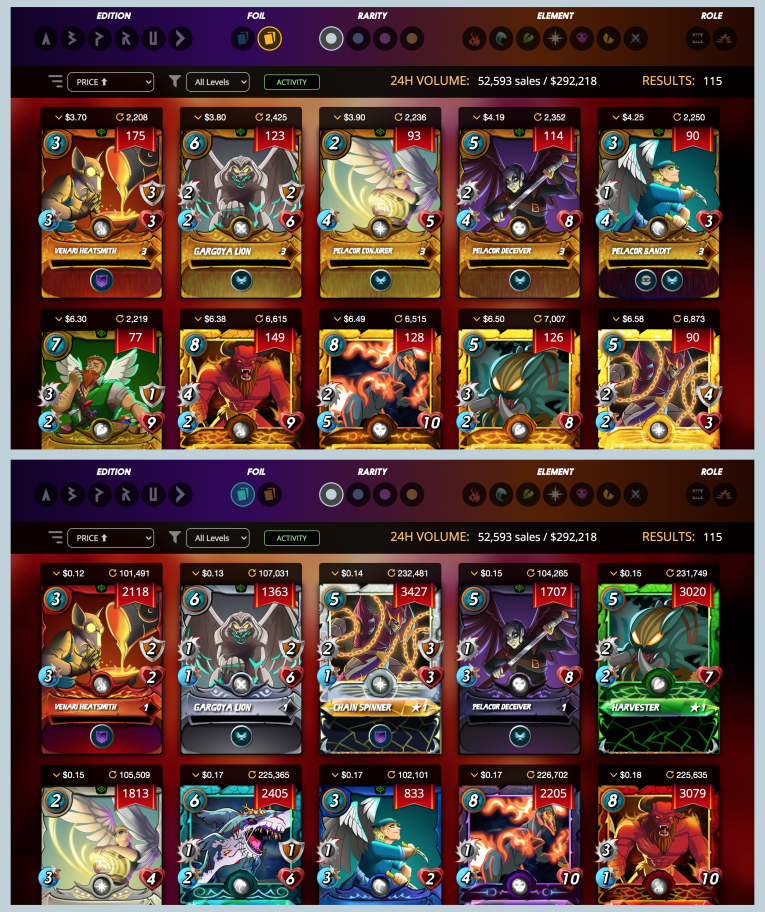 SUPPLY
This excerpt from the announcement of the new reward cards explains their supply and puts the overall card availability into persepctive a little better. Note the last paragraph.

Source: Splinterlands
---
---
There are currently over 179k accounts playing the game on a daily basis. That number is steadily increasing which means that fewer and fewer people will have a chance to own this card.

Source: Peakmonsters Dashboard
---
---
There are a handful of places you can check on the current supply of reward cards, but the two I use the most are Splinterstats and Splintercards.

Source: Splinterstats - @kiokizz
---
---
On Splintercards, you can track all cards, not just reward cards, by using the filters at the top.

Source: Splintercards

DEMAND
Based off of current market prices and the overall climate on the discord server, I would say the demand for reward cards overall is fairly low. A lot of people would rather not spend money on something they can potentially get for free; however, this means everyone else can get some cards and level them up for a pretty low price right now. This will eventually change.
When Chaos Legion is released and the older sets of cards head over to the Wild side, there are going to be a lot of gaps to fill in each Splinter. No more Cerberus, no more Haunted Spirit, and no more Flesh Golem, to name a few. And while we're not sure what we might get to replace them all, we don't have to look far to see that some of them are already here.

COMPARISON
Pelacor Mercenary is one of the new rewards for the Earth Splinter. You may have heard people comparing him to the Flesh Golem from the Alpha/Beta series due to their similar stats and abilities.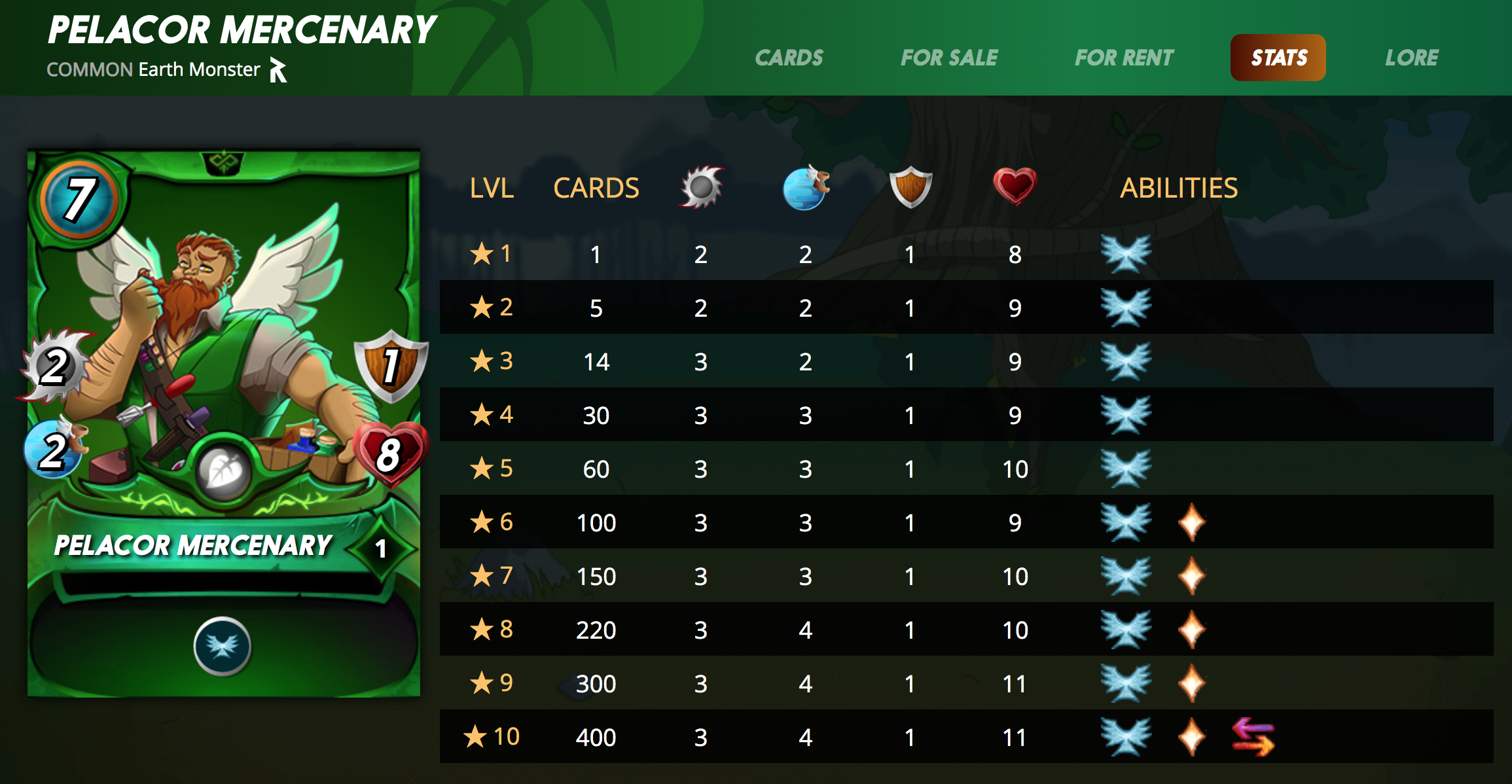 ---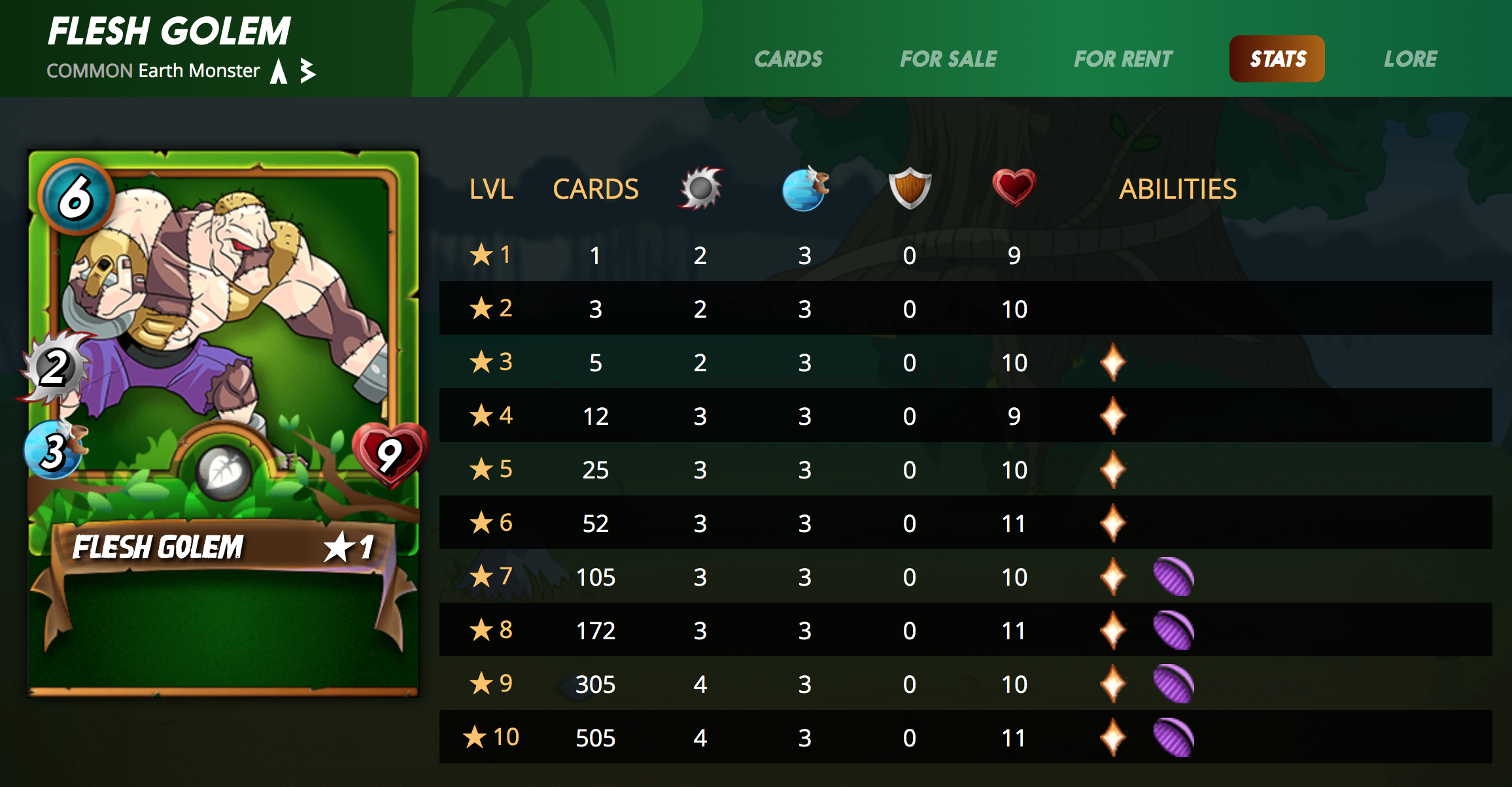 ---
---
If you want a max level Pelacor Mercenary, it's going to set you back about $75.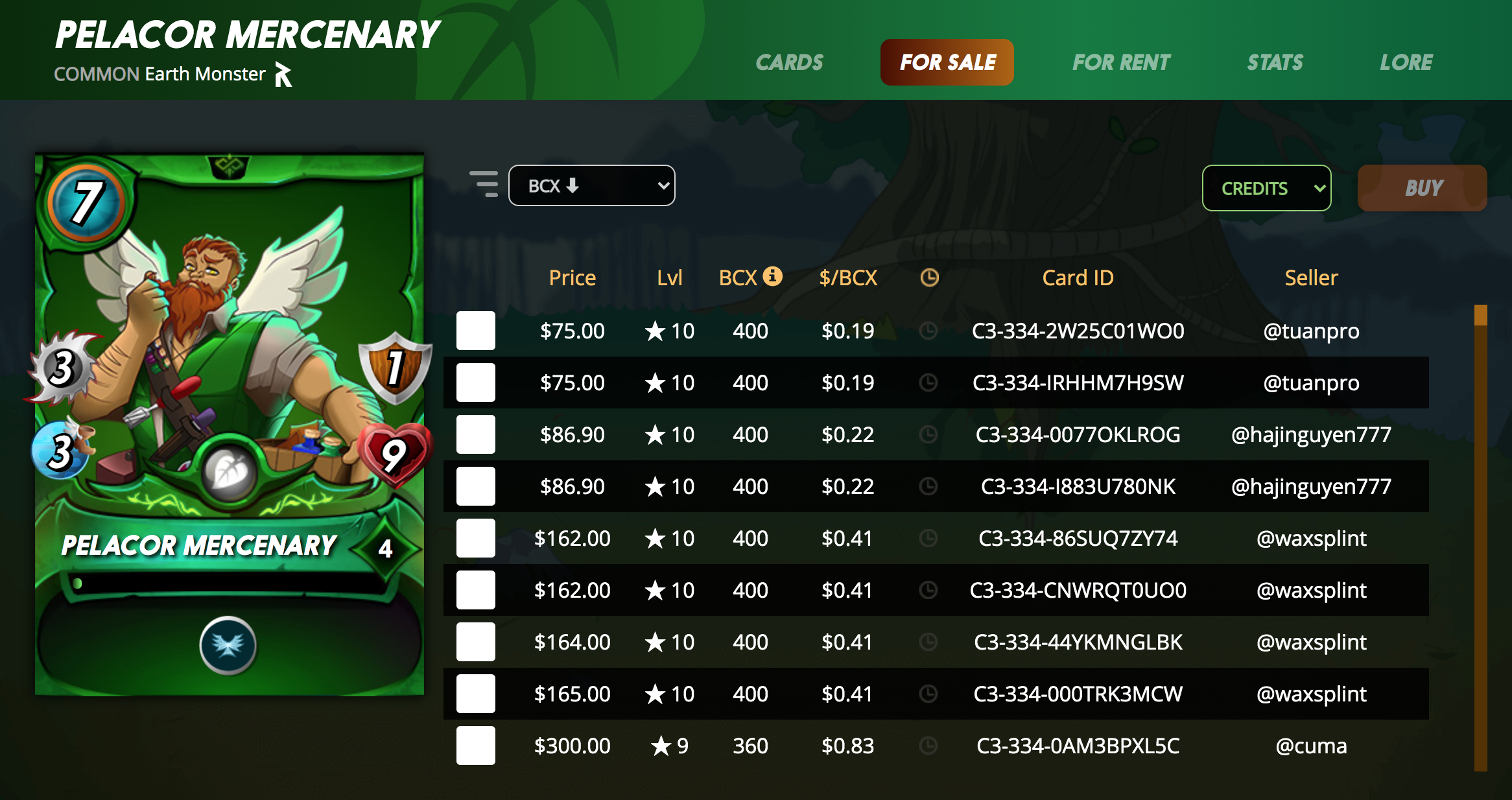 *NOTE: This screenshot is also displaying a combined total of 3560 BCX, across 9 cards, between 4 accounts.
---
That $75 max level Pelacor Mercenary might sound expensive now, but how does roughly $3200 for a max level Flesh Golem sound?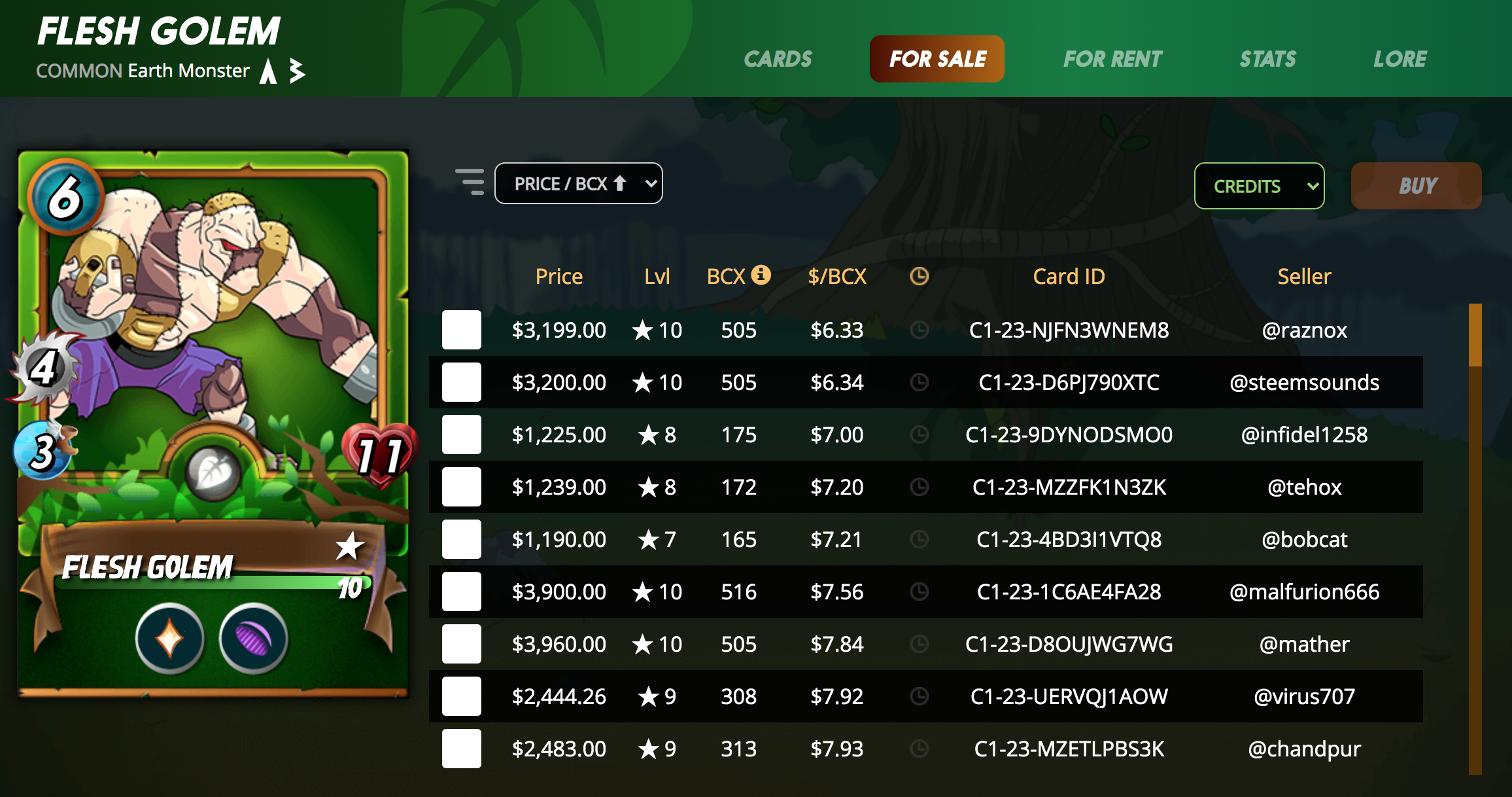 TO BUY, OR NOT TO BUY?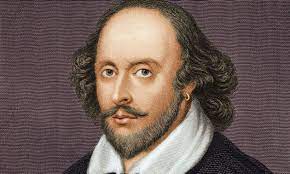 That is the question. Hopefully this information is able to help you make a more informed decision, because ultimately, only you can decide whether or not buying these cards fits into your game or investment strategy.
| PROS | CONS |
| --- | --- |
| Prices are very low | Prices may go lower still |
| Cheaper to level up | Spending for free cards |
| Faster to level up | Takes a long time witout spending |
| Investment opportunities | Waiting on ROI |
| Cheap Gold Foils | More expensive than Regular Foils |

THINGS I'M BUYING
Here's a list of some cards I've already purchased. The prices have since came down a little, but not much. More importantly, I use these cards frequently with great success so I'm happy with my purchases. I also know that those GFs aren't going to stay that cheap forever!
Venari Wavesmith GF (Water)
Venari Seedsmith GF (Earth)
Venari Bonesmith GF (Death)
Djinn Chwalla GF (Dragon)
I also still plan getting some of the new legendary cards at some point, but there's a handful of other cards in the same price range that might get scooped up first.

WHAT ABOUT CHAOS LEGION?
It's entirely possible that the release of Chaoe Legion could cause current card prices to plummet. One person's low could be another person's high, so prices are purely subjective.
For Alpha/Beta and older Reward/Promo cards, the upcoming Wild leagues will provide a revenue stream seperate from the Modern Leagues. Keeping these cards playable in a seperate league will help these cards retain their value.
For Untamed and newer cards, the prices will likely dip as new cards begin to flood the market, but I wouldn't expect anything too crazy. Untamed and Dice cards are already out of print and with them being playable in both styles of play, I think they're more likely to be replaced by the set after Chaos Legion so they'll still have high utility.

Whether you've bought cards recently or you're strongly against it, I want to know! Let me know in the comments below!


THANKS FOR READING!

---
Check out my Deep Dive on Quest Potions HERE
---
Check out the League Limits Cheat Sheet HERE
---
Check out the Updated Dec Burn/Power Chart HERE
Note: You can also type $dec in the discord server for the same chart
---
Still not signed up to play and EARN? Sign up HERE
(It's free to play but to earn you need to purchase The Summoner's Spellbook for $10)
---
For more articles like this, check out my blog HERE
---
---