Weekly Battle Challenge with Kulu Swimhunter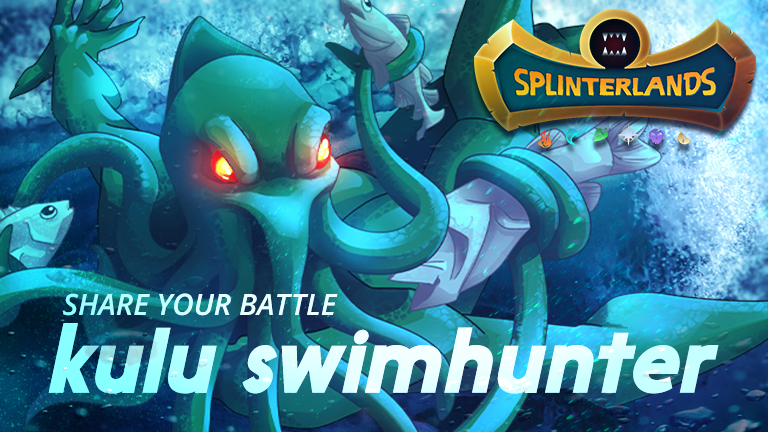 THEME: KULU SWIMHUNTER
Edition: CHAOS LEGION
Rarity: COMMON
Element: WATER
Attack: RANGED
Abilities: NONE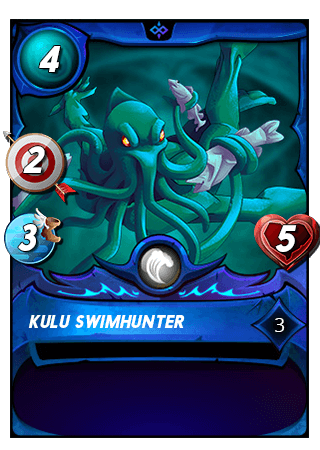 My Battle
17 Mana, Equalizer, Lost Legendaries with water, death and dragon availiable.


https://splinterlands.com?p=battle&id=sl_ae96988a8b008f819cf8378eadc62130&ref=tourack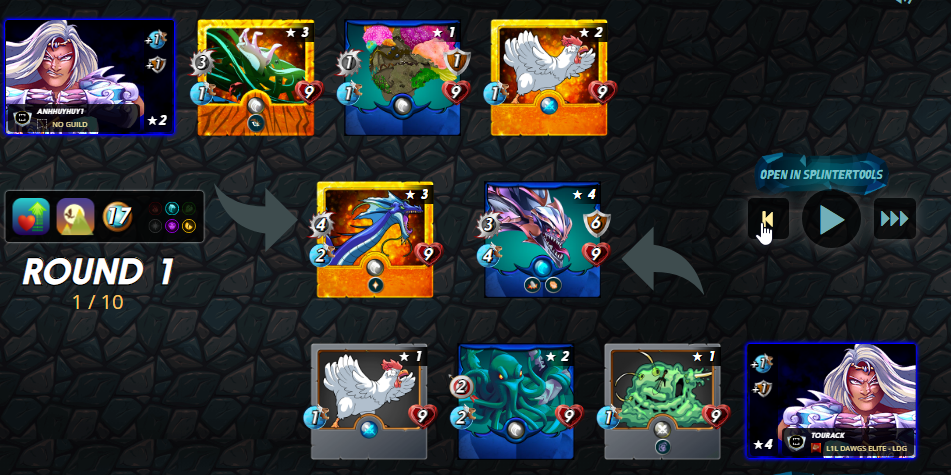 My Team
Kelya Frendul - Plus to armor and speed
Diemonshark - Primary tank with engrge and trample
Creeping Ooze - Slow ability
Kulu Swimhunter - No Abilities
Furious Chicken - No abilities, zero mana back line hit taker
seeing my opponents monsters drop was a little concerning as there is more damage on their side as well as the heal, all I can hope for is that once enrage kicks in that diemonshark with be unstopable.
Round 4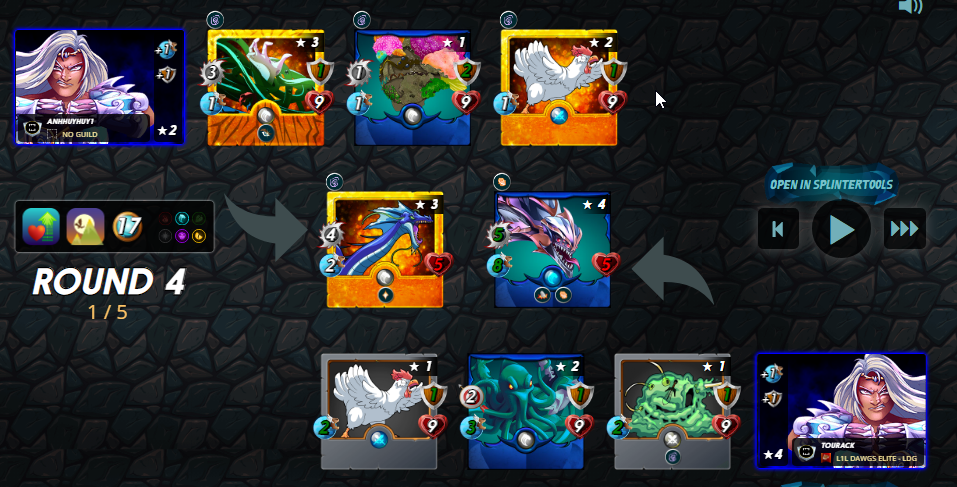 I skip ahead to round 4 (because the first rounds were just trading hits until the armor came off the Diemonshark)
It is plain to see that the Sea Serpent is going to did and with trample the armor comes off the Feasting seaweed; that's a step forward and a very good sign.
Round 5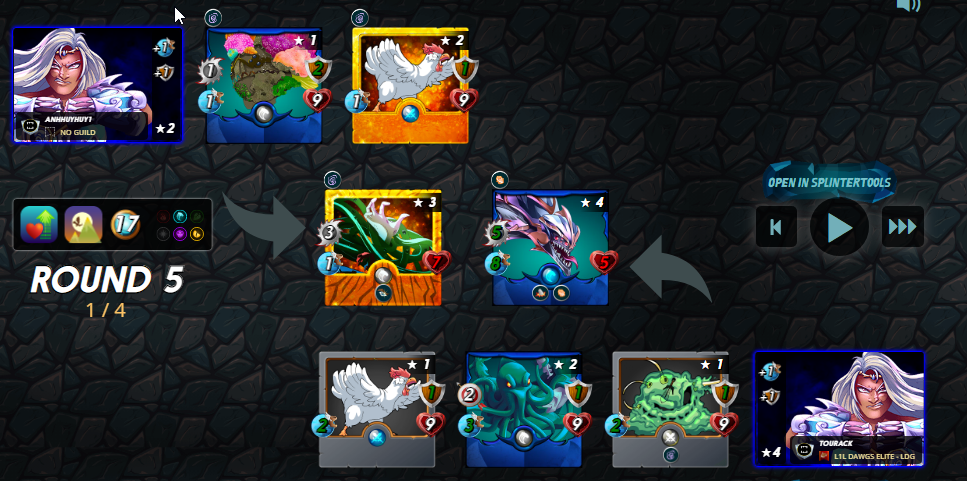 Seaweed is dead this round as all my monsters move first and once it's dead Torrent Fiend doens't stand a chance as it would have to hit 5 rounds to kill the shark alone.
Round 7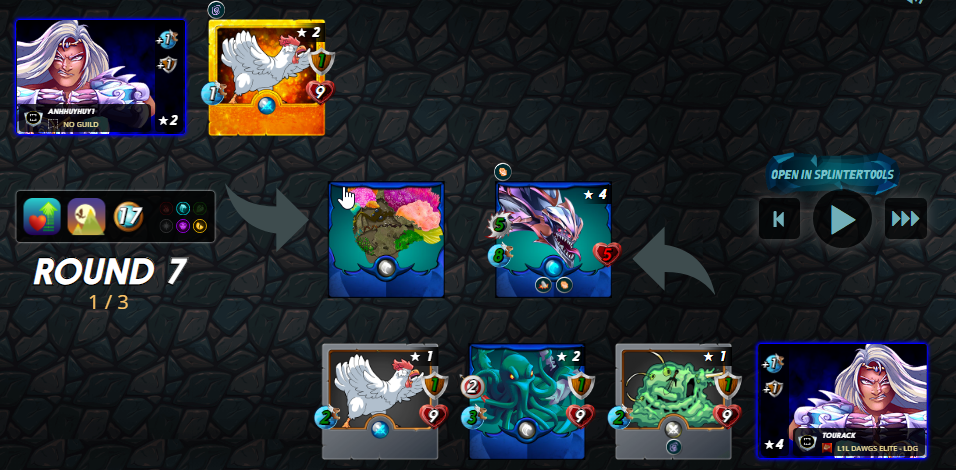 All locked up for the win I even still have my Diemonshark which I thought I might lose.

#Conclusion
Everything went off as planned, I wouldn't change a single deployment.
I do like the Kulu swimhunter, I generally use it when monsters lose all abilites and when you can't play monsters with more than 4 mana; however every so often it does really shine as secondary damage in some low mana matches.

If you are not playing splinterlands please feel free to click the link below and join up with the most amazing blockchain game out there. Thanks for reading.
Referal Link:
https://splinterlands.com?ref=tourack
#SPLINTERLANDS
#play2earn
#SPLINTERTALK
#hivebits
#SPT
#oneup
Also you can reply !hivebits in the reply section and mint yourself hivebits to your hive engine wallet for free :)
Thanks again for reading
Posted using Splintertalk
---
---