Trenloco Giveaway Series #2: Chain Spinner + #1 Winners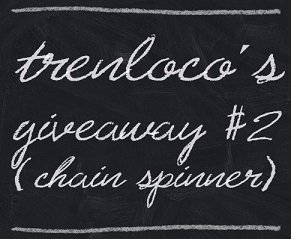 ---
Hello again community , @trenloco here.
Last friday I posted a giveaway with fire card delegations fit to build a nice novice/bronze deck. The following users took part on it:
@schyr
@michlo
@deathfool
@dimpleslocs95
@bakuoni
@helicopter-d
@project10back
@thenewbyjanitor
@redeemr
@serjeant
@mcgilli
@ivarbjorn
@tal55
@tsy197
---
Here is the giveaway post for reference:
https://peakd.com/splintertalk/@trenloco/trenloco-giveaway-series-1-fire-delegations
And here is my original post on a beginner fire deck:
https://peakd.com/introduceyourself/@trenloco/trenlocos-beginner-primer-1--fundamentals--fire-splinter
---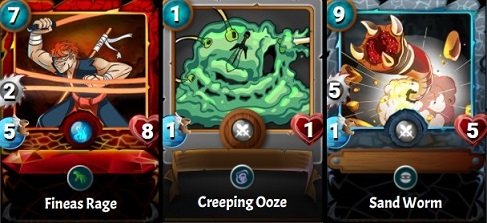 And the winner for this one is... @schyr ! grats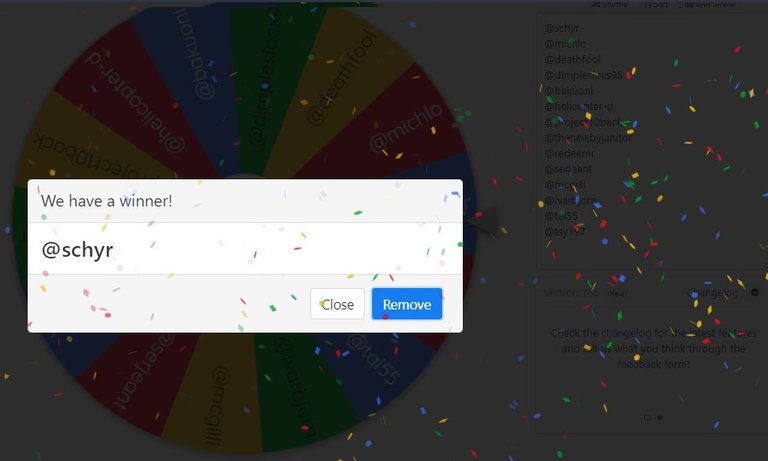 ---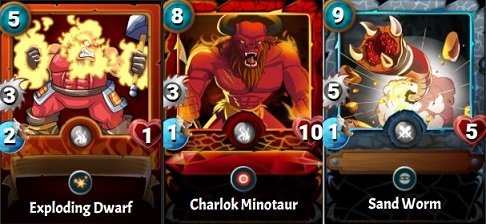 And this one goes to... @redeemr ! cheers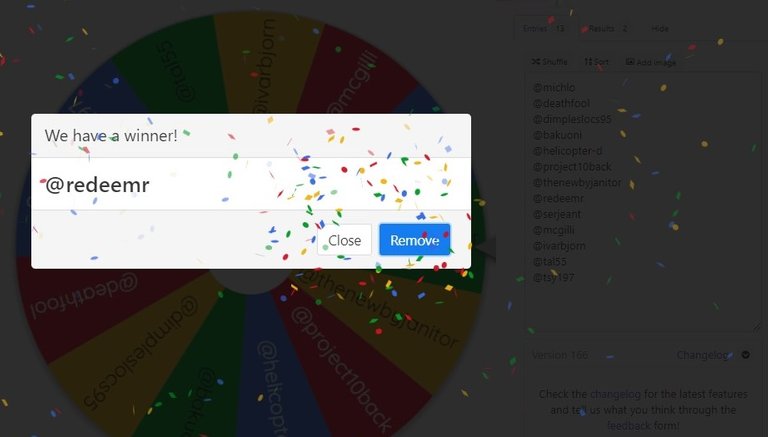 ---
Here you can see the delegations being made:

---
And to keep up the momentum, I will be giving out a free card this week!
My next post will be on a Life splinter deck to push in to Silver, so stay tuned!
So it´s only fitting that I give away a Life card. This Chain Spinner can be yours: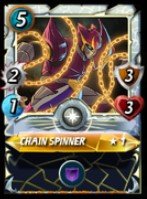 Viable magic damage tank (pair him with Crystal Werewolf to destroy Water teams)
In equalizer ruleset, a real powerhouse (pair with Divine Healer)
---
               This time, only one winner, chosen by wheel spin.
Winners will be announced this Friday at 17:00 UCT (that is, 96 hours or 4 exact days from now)
To participate:
Upvotes / reblogs are very appreciated so I keep on doing these (not necessary though)
Follow me as I plan to post at least one of these per week
Comment your username, and leave a short message if in the mood for it
Cheers and good luck to all participants !!
---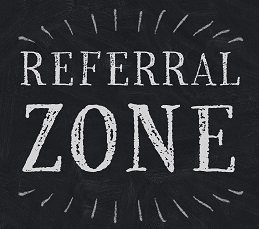 In case you have friends that have not yet joined the game, I delegate cards to my referrals, together with deck help to get them on the right foot:
https://splinterlands.com?ref=trenloco
---
I play lots of other games on Hive too, and I help referrals there also, just DM me and ask away !! Note: being referred doesn´t cost you anything in these games.
DCrops: https://www.dcrops.com/?ref=trenloco
Rising Star: https://www.risingstargame.com?referrer=trenloco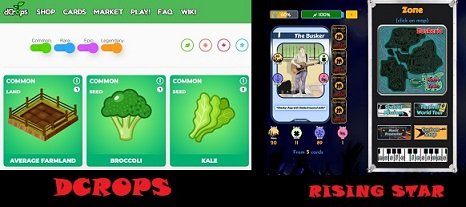 ---
---
---