A 93% chance of winning… but still ended up losing! Harsh. [splintertools.io]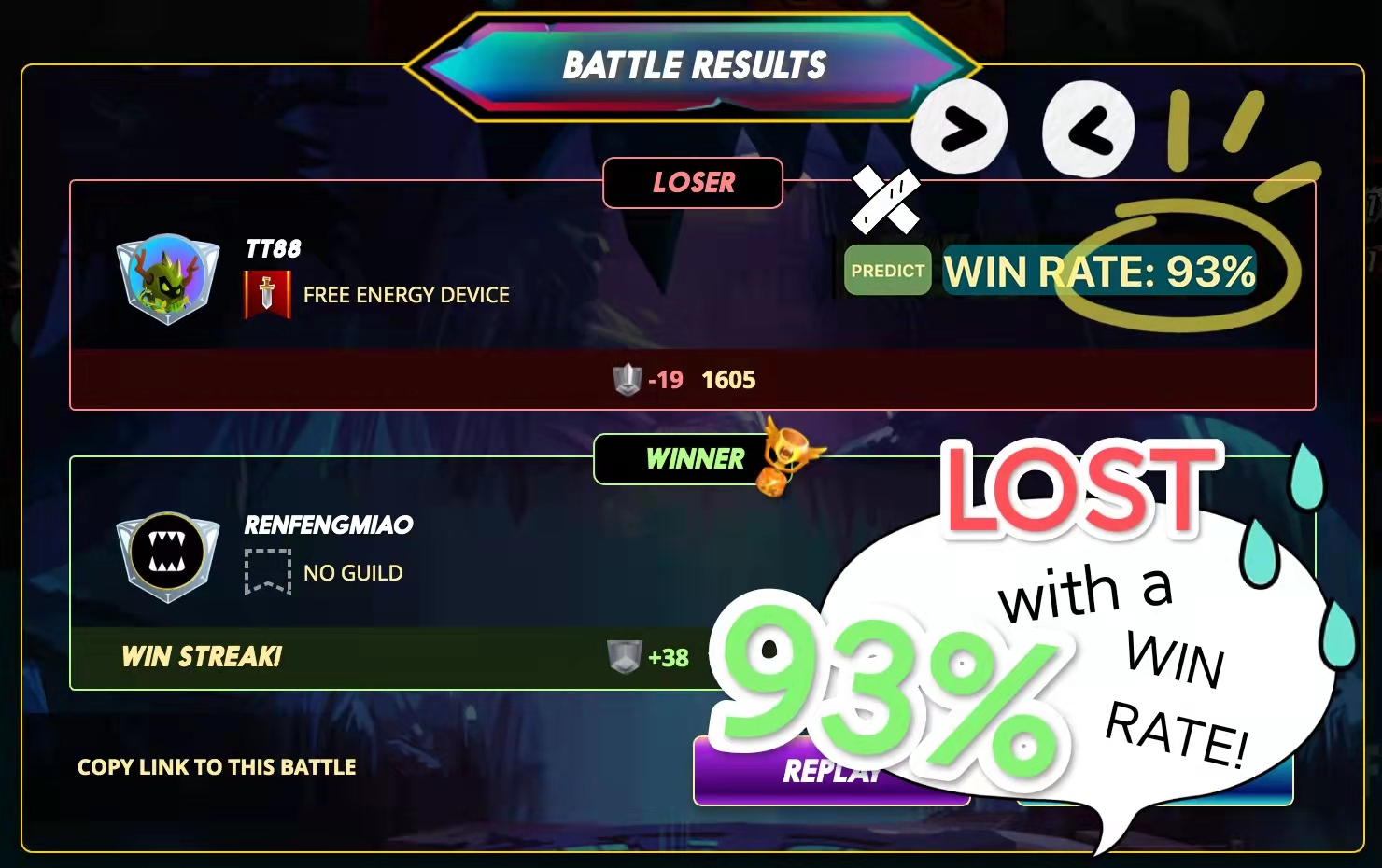 Splintertools.io
For those who haven't heard of splintertools.io, this website allows you to go over your recent Splinterlands battles, make changes to the team you've put in place and check if you could have done better.
This training tool gives you a win rate prediction for each of your battles.
Personally, I only use this tool occasionally, often after frustrating battles to discern between bad luck and bad strategy.
To be fair, most of the time I lose because of a bad strategy, which makes me wonder if I shouldn't rely more on this tool… Anyway, I was already going through a losing streak and the last blow came from the following battle:
Rulesets: Spreading Fury + Reverse Speed
League: Silver II
Mana cap: 17
https://splinterlands.com?p=battle&id=sl_1e1d248f803cf19eebf90e52b33763b8&ref=tt88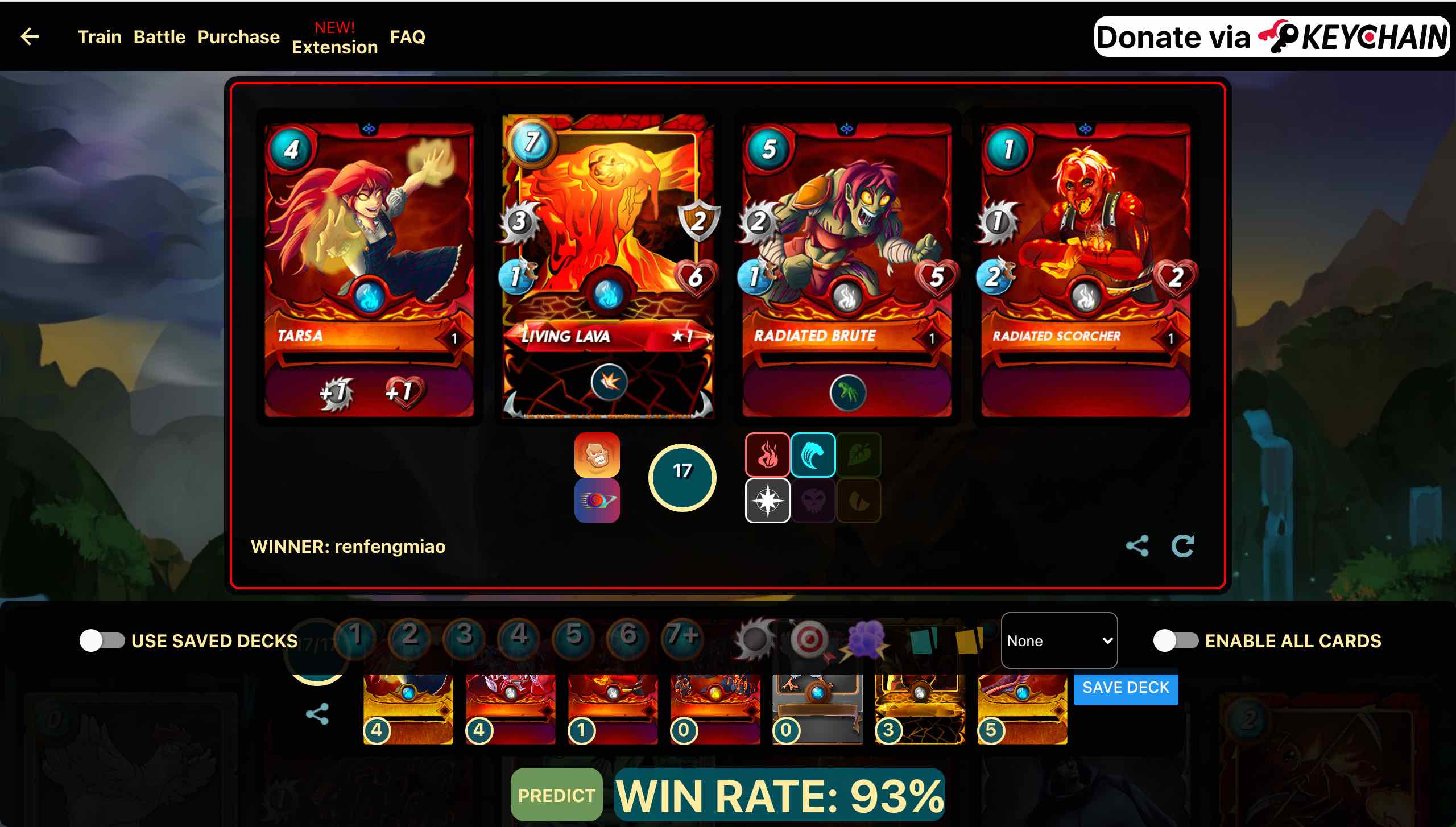 As you can see, my probability of winning this battle was actually 93%! It's when I knew I had to call it a day (haha).
By having a quick look at the most probable outcome, this lets you know that in a similar situation, running this same team will probably end up with a win next time. You might otherwise make unnecessarily tweaks.
That's all for today, I hope you've learned something or at least got entertained!
My previous post about a battle I've enjoyed much more:
0 mana BEASTS: Cheat code activated!
Thomas
---
---