Jared Scar, leading to a Brawl Victory! Share Your Battle - Brawl Edition [SPLINTERLANDS]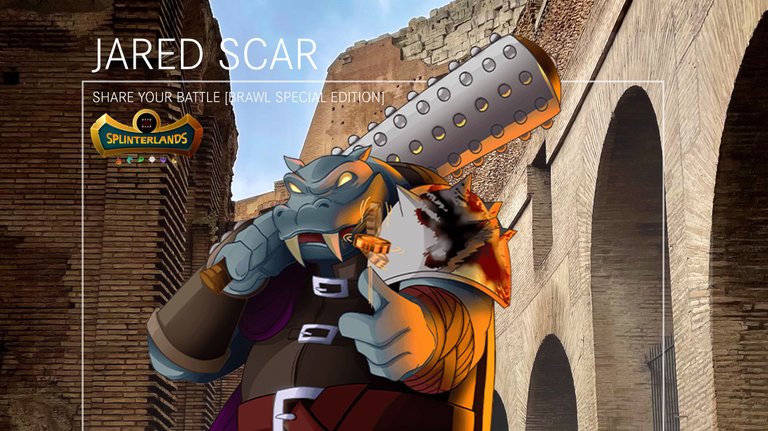 Special Brawl Edition!
---

The featured character of the week, Xenith Archer, didn't offer me a battle worth sharing so far. For this reason, I've decided to go with something a little bit different than usual with this week's Share Your Battle Challenge: a Special Brawl Edition featuring… Jared Scar!
The reasons are the following:
1 - I find myself using Xenith Archer only sporadically.
2 - I just purchased Jared Scar after the End Of the Season.
Why don't I use Xenith Archer more often?
---
| XENITH ARCHER | HERBALIST |
| --- | --- |
| | |
When I look for a 2 Mana cost Archer, my choice usually goes to the Herbalist because, at Level 3, this card gets Cleanse, which often comes in handy.
The End Of Season - 2022.06.30
---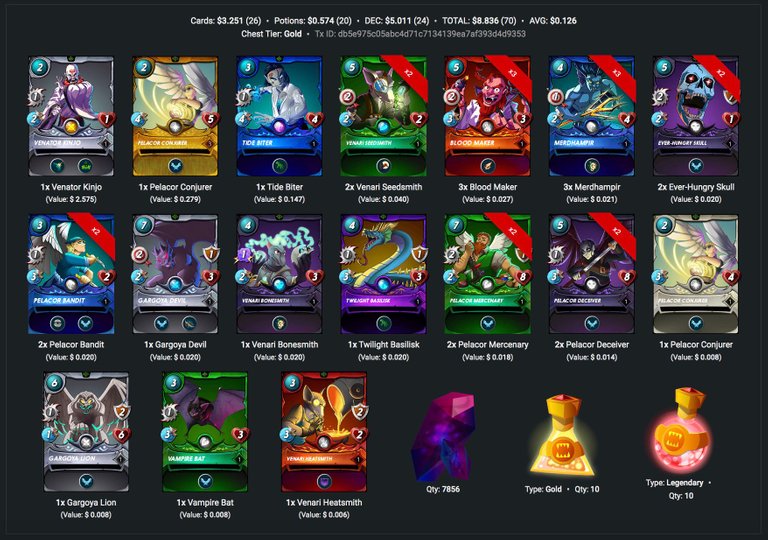 I opened 70 Gold Chests at the end of the season, and I was pretty satisfied with what came out of them. First and foremost, I got Venator Kinjo, which is the Legendary card I really wanted out of the 3 New Legendary Reward Cards.
| VENATOR KINJO | DJINN OSHANNUS |
| --- | --- |
| | |
Up to that opening, I systematically got Djinn Oshannus every time a Legendary would pop out of one of those chests. Even though I really like Oshannus, it was nice to see a bit of variety in my pull this time around.
The DEC Multiplier
---
Besides Venator Kinjo, I received 7856 DEC, which was equivalent to $5. This good amount of tokens allowed me to directly purchase off the market 3 BCX of Jared Scar, which in terms of cost was very close to Oshannus.
Modern Format & Grandmaster Rathe
---
Those new Reward Cards are slowly getting cheaper as more and more are being printed. And, Jared Scar was one that got my attention from the beginning. His low HP was worrisome but, everything else about him felt awesome.
Relying quite heavily on my Life Splinter, I wanted to prepare my deck for the Modern Format as well as for the upcoming Life Legendary Summoner: Grandmaster Rathe. I'll hopefully be able to scoop one BCX of this summoner once it gets released.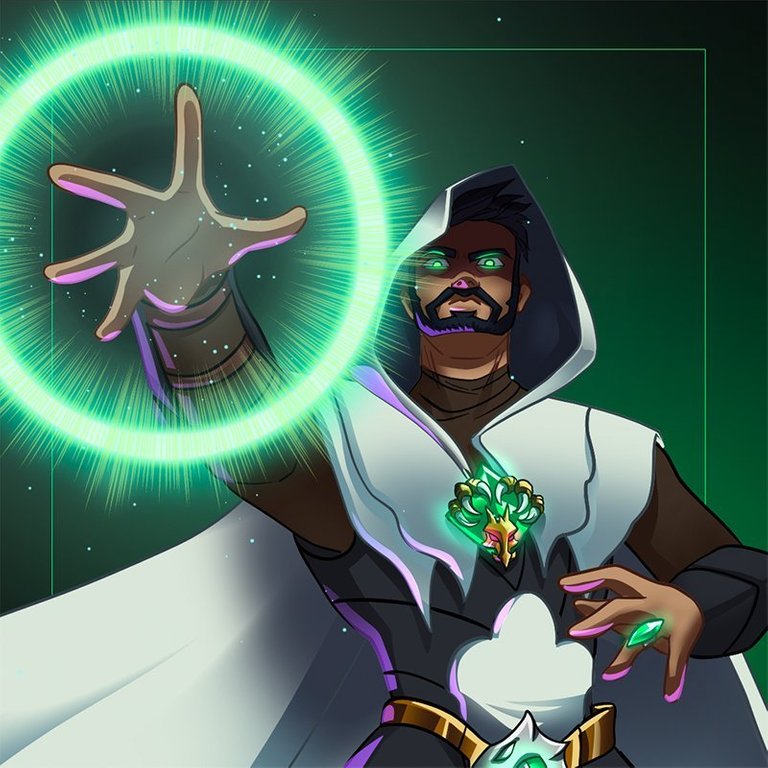 Jared Scar
---
| JARED SCAR | GOBLIN MECH |
| --- | --- |
| | |
With the Modern Format coming soon, I won't be able to rely on the Goblin Mech anymore. Therefore, I was looking for potential substitutes that could inflict a huge amount of damage in the front while potentially Piercing the opponent's armor at the same time.
The 3 BCX I've fleshly purchased will help me get Jared Scar immediately to Level 2 where the True Strike ability is unlocked. Overall, it feels like Jared's abilities all synergize very well with each other, especially with Bloodlust.

At Level 3, this character can get the Piercing ability as well. Even though I won't be able to take advantage of it anytime soon, it is good to know that Jared Scar could potentially act as a modern substitute for the Goblin Mech.
Furthermore, once Grandmaster Rathe is released, the Void Armor ability will allow Jared Scar to act like a mini-Grum Flameblade without having to worry about missing hits. It will also make its low HP a bit less of an issue.
| JARED SCAR | GRUM FLAMEBLADE |
| --- | --- |
| | |

The Brawl
---

Ruleset: Aim True
Mana Cap: 60
League: Bronze Limit
Available Splinters: Life, Water, Dragon
Arena Tactics: A draw would have meant Defeat as I was fighting in my opponent's arena.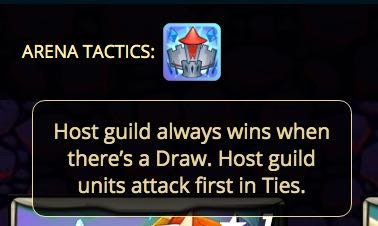 ---
Aim True
---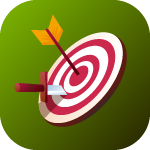 Being in a Bronze Fray, I could not make use of leveled-up Legendary monsters, however, the Aim True ruleset operated as a True Strike for Jared Scar, which was exactly what I needed for my very first battle with this card.
---
Gladiator Card
---
Captain Katie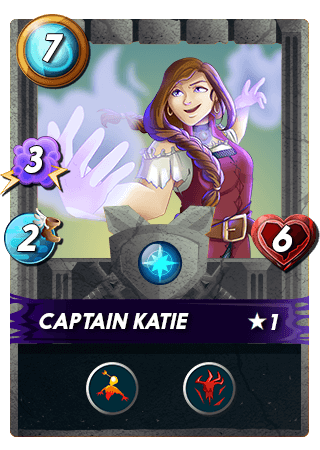 In the opposition, a Gladiator card caught my attention. Captain Katie could hit for 3 with Magic! On my side, however, I didn't have any Life Gladiator worth playing, so my best bet would have to be Jared Scar's Bloodlust.

The Links
---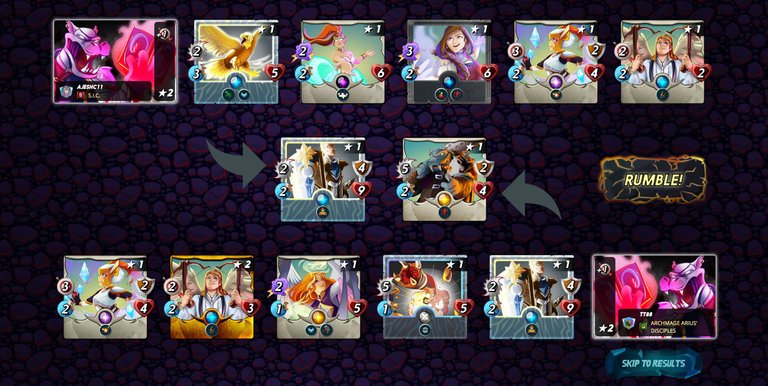 On Mobile:
https://splinterlands.com?p=battle&id=sm_WeckgDB1rYWYQSly8sEI&ref=tt88
On Desktop:
https://m.splinterlands.io/#/battle/game/process/sm_WeckgDB1rYWYQSly8sEI

The Battle
---
| JARED SCAR | SHIELDBEARER |
| --- | --- |
| | |
To avoid losing Jared Scar right off the bat, I placed Shieldbearer as an off-tank to suck up the first round of attacks, which hopefully would give Jared Scar a chance to gain momentum with its Bloodlust ability.
| PRISMOLOGIST | PELACOR ARBALEST |
| --- | --- |
| | |
Behind, the duo Prismologist and Pelacor Arbalest did a great job of reducing Shieldbearer's HP to 4. This became the perfect setup to get Jared Scar going. He not only went through Shieldbearer but also the Luminous Eagle.
| Captain Katie | Adelade Brightwing |
| --- | --- |
| | |
Fortunately enough, Captain Katie was Sniping Adelade Brightwing instead of hitting Jared Scar with her 3 Magic attacks.
Consequently, Jared's low HP was enough to keep him alive as he was always able to restore his armor before the Ranged attacks came to him.
In the end, once he eliminated the facing Prismolosgist, he was able to buff up his Melee attack to 8 and his Speed to 5. So, in a nutshell, even though I wasn't able to count on a Gladiator card in this Brawl, Jared Scar completed the mission exceptionally well!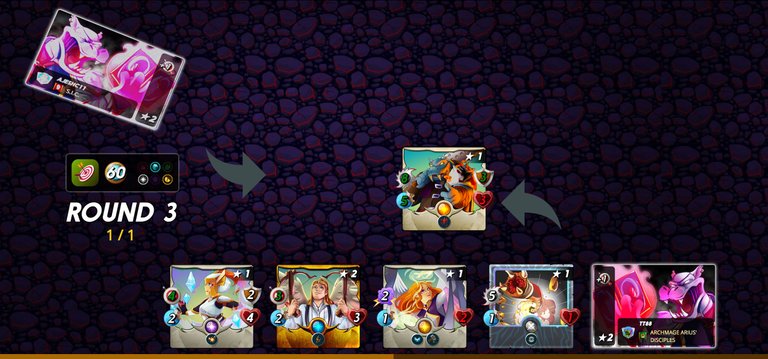 I hope you've enjoyed this battle as I did.
See you all in the next challenge!
Thomas

For new players interested in joining this amazing game, you can support me by using the following referral link (at no extra cost to you!):
https://splinterlands.com?ref=tt88
Thank you.
---
---