Splinterlands LEAK: The next two airdropped cards revealed!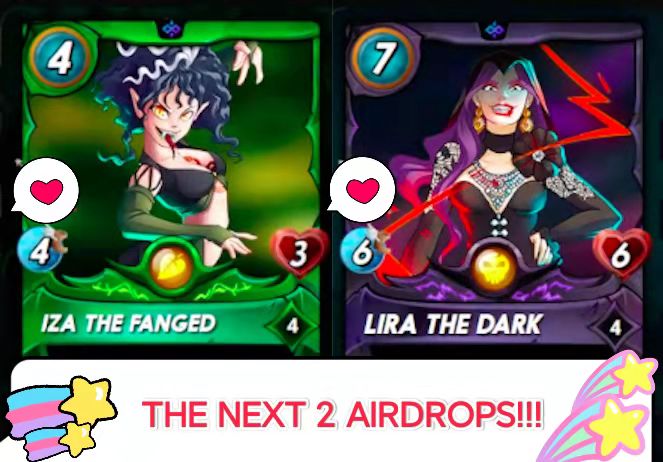 If you haven't been able to watch the latest Town Hall, here are screenshots of the next two airdropped cards!
Timestamp: 55:00
Baakjika and Uriel The Purifier barely released and Yabapmatt already gave us an early glimpse at what the next two following cards will look like.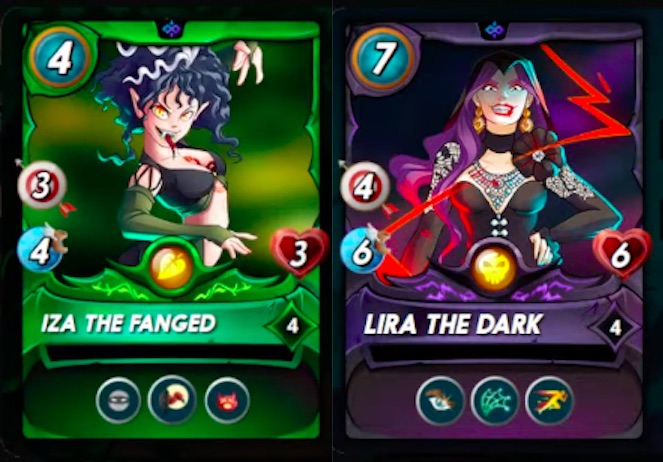 A quick reminder for those who haven't bought Chaos Legion packs during the pre-sale:
You'll be eligible to those two airdropped cards as long as you buy your packs in the first 24h of the General Sale on Monday, January the 17th (2022).
As you can see, we will have two more Legendaries, one for the Death splinter and the other for the Earth splinter, both being powerful Ranged Monsters.
Please, keep in mind that until the last minute, these monsters' abilities might change depending on how they perform against the other cards.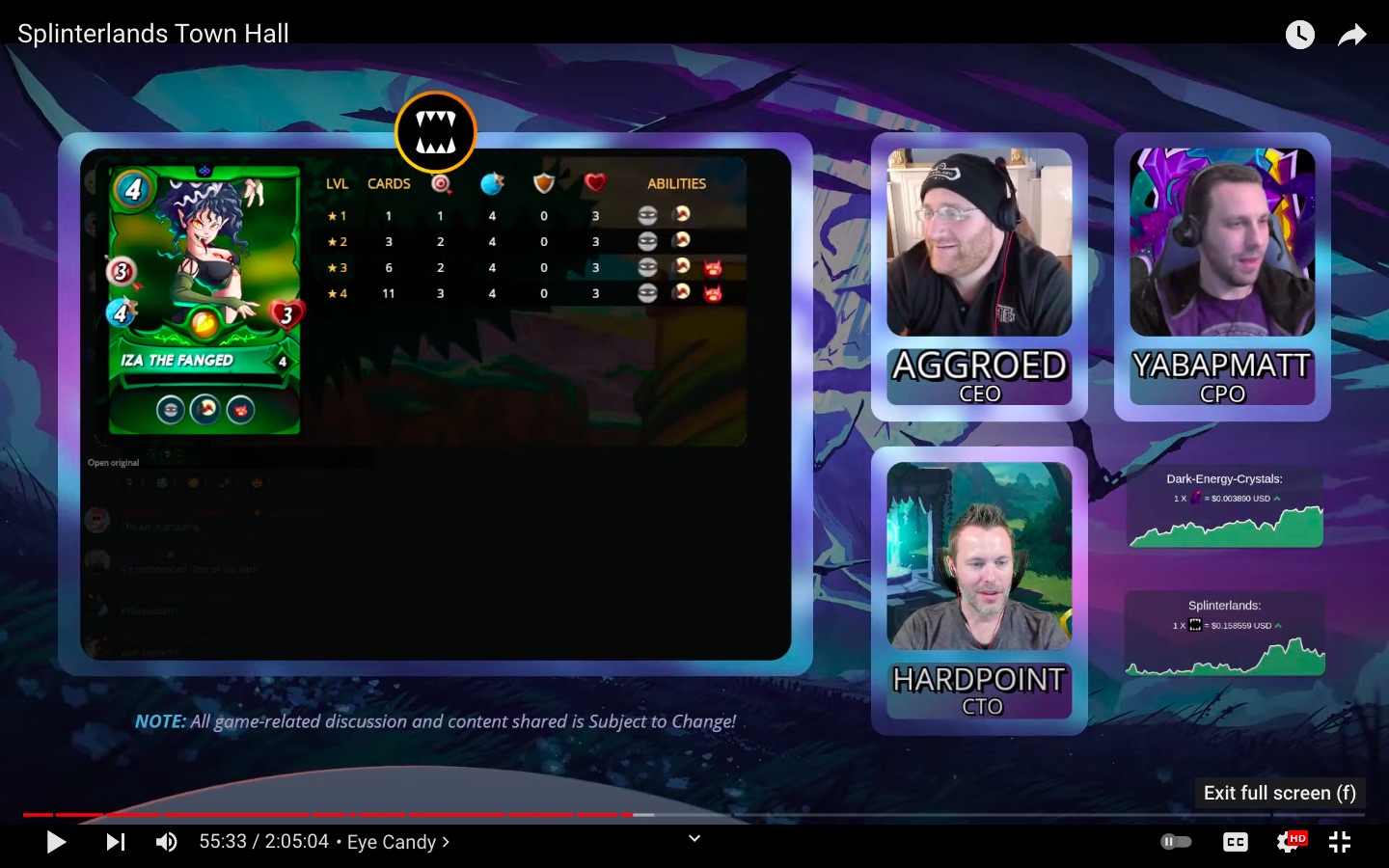 Speaking of potential changes, Matt has in fact explicitly said that the abilities for Iza The Fanged were not ready yet. The emphasis was solely put on the artwork.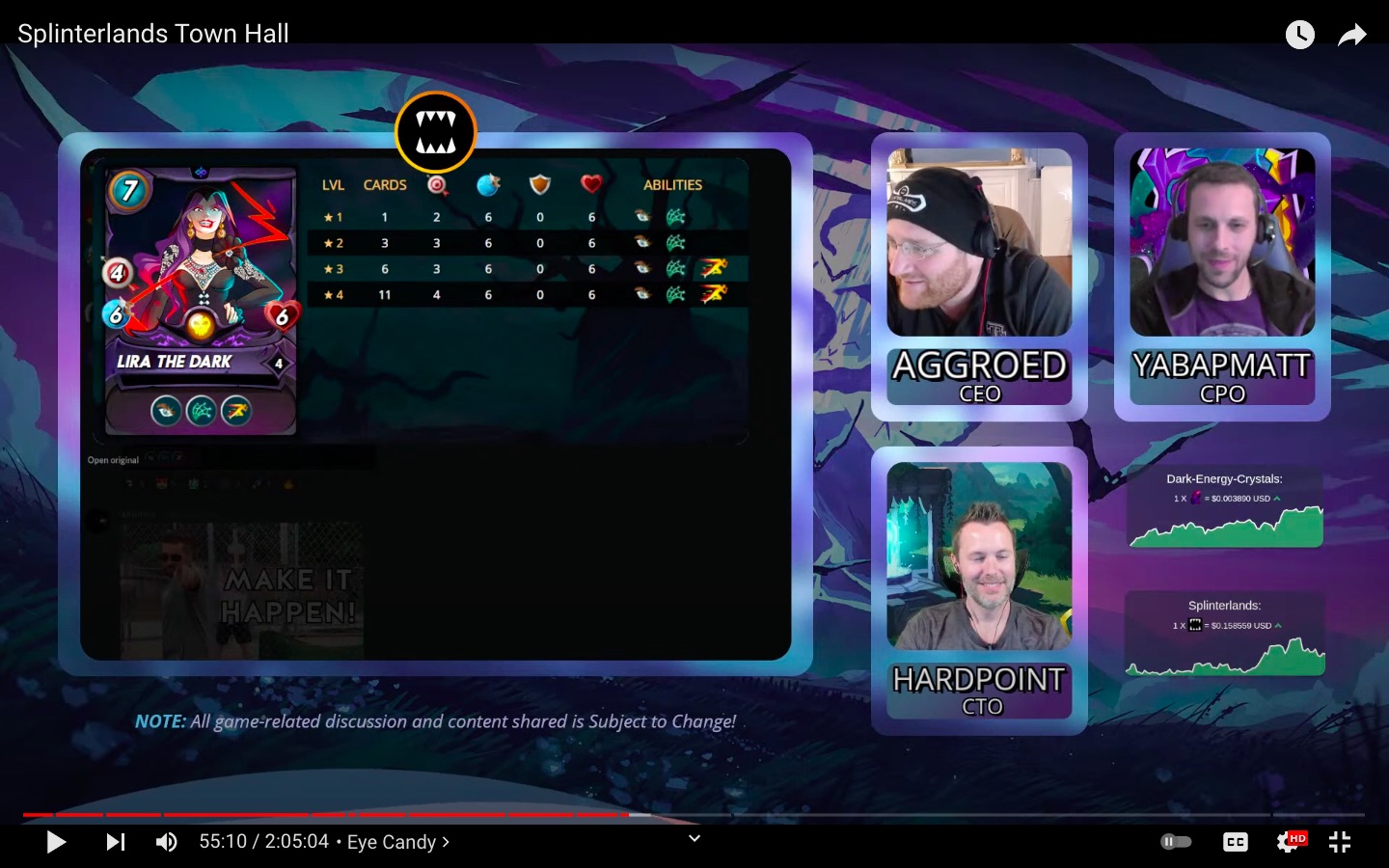 On the other hand, it seems that Lira The Dark has already been finalized. We notice that she has two abilities at Level 1, Opportunity and Snare, and she gets Swiftness at Level 3.
With her speed, she will certainly be able to dodge a good amount of sneak attacks when placed at the backend of our squad.
That's all for today. I'm going back watching the rest of the AMA.
Wish you a wonderful weekend!
Thomas
---
---