Venari Spellsmith, an anti-Queen Mycelia for "cheap"! [SPLINTERLANDS]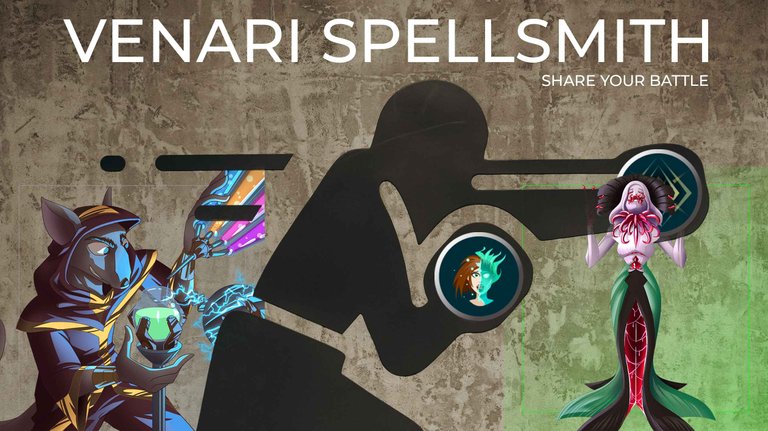 Improving my deck with "overlooked" cards
---
As I am constantly trying to find "cheap" ways for improving my deck's overall competitiveness, Venari Spellsmith got into my list mainly for its Amplify ability as a Neutral Monster. A month or so ago, I started accumulating the 25 copies necessary for a Level 4 by purchasing them over the span of a few weeks. At today's price, we would be able to get Spellsmith at Level 4 for about $10, which is roughly the cost of one single BCX of Queen Mycelia.
| Venari Spellsmith | Queen Mycelia |
| --- | --- |
| | |
Venari Spellsmith is not only a fairly effective counter to Queen Mycelia as it offers Dispel at Level 1 to counteract the Protect ability, but he is also a good alternative to the Queen as it provides the same Amplify ability at a way cheaper cost, while being a Neutral.
Going forward, with the upcoming Riftwatchers mini-set for instance, I do expect to see the Amplify ability getting even more synergies with a variety of units across the different splinters. Being able to throw back to our opponent more damage from Thorns, Return Fire, or Magic Reflect puts the odds of winning a given match in our favor.
It has been a few days since I've tried to put into use Venari Spellsmith's Amplify. I failed miserably on the first try when I encountered a team led by Kron the Undying and Queen Mycelia in a 44 mana game. However, this second time around, with only 26 mana to work with, the strategy around Spellsmith finally worked out.

The Battle
---
Format: Wild
League: Silver I
Rulesets: Healed Out + Broken Arrows
On mobile:
https://m.splinterlands.io/#/battle/game/process/sl_563b7b7a8305689be474d4d443526fb9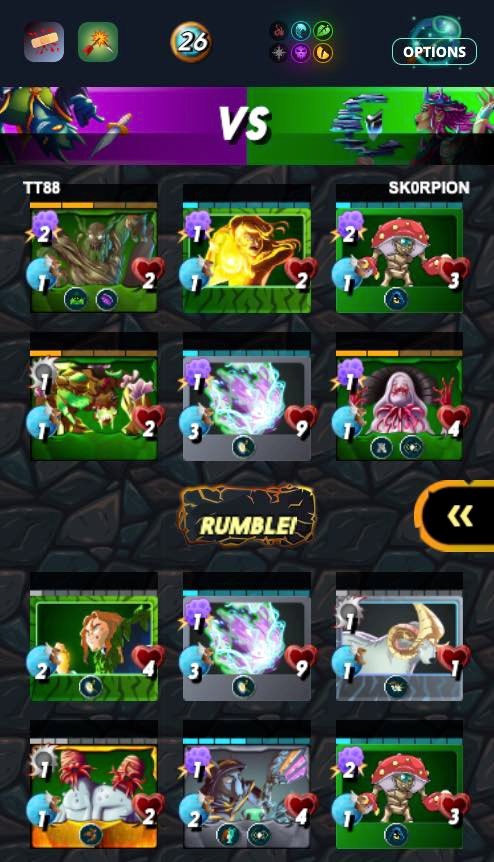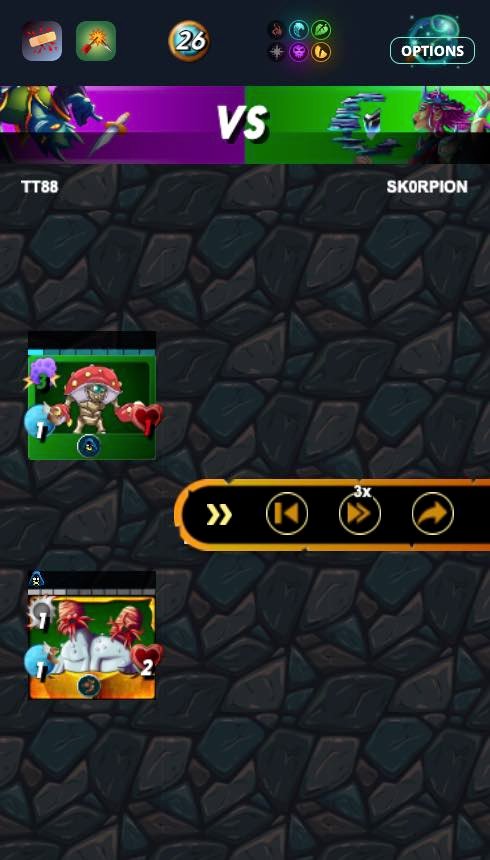 In the front of my lineup were the Failed Summoner and Prismatic Energy to take advantage of their Magic Reflect ability. They did a great job at throwing back amplified damage thanks to Venari Spellsmith. To make sure it could work out, Mushroom Seer brought Silence to the field, which canceled the +1 Magic buff of Obsidian.
The combination of Silence, Amplify, and Magic Reflect got the job done even though it was very close. Mycelic Morphoid gave the final blow to an opposite Mushroom Seer left with 1 HP. According to splintertools.io, this battle wasn't as close as it looked though as it seems that I had a 100% chance of winning.
In the end, I am glad that I was able to pull this off for this week's challenge featuring Venari Spellsmith. I hesitated for a while to combine my 25 copies, but I guess this matchup against a Level 4 Obsidian and a Level 2 Queen Mycelia, which had Protect & Amplify, reassured me that it wasn't too bad of a move. I hope Spellsmith will gain even more in utility once more Thorns, Return Fire, or Magic Reflect monsters get introduced to the game!
I hope you've enjoyed this battle as I did.
See you in the next challenge!
Thomas

For new players interested in joining this amazing game, you can support me by using the following referral link (at no extra cost to you!):
https://splinterlands.com?ref=tt88
Thank you.
---
---