SHARE YOUR BATTLE Weekly Challenge! DRAGONS!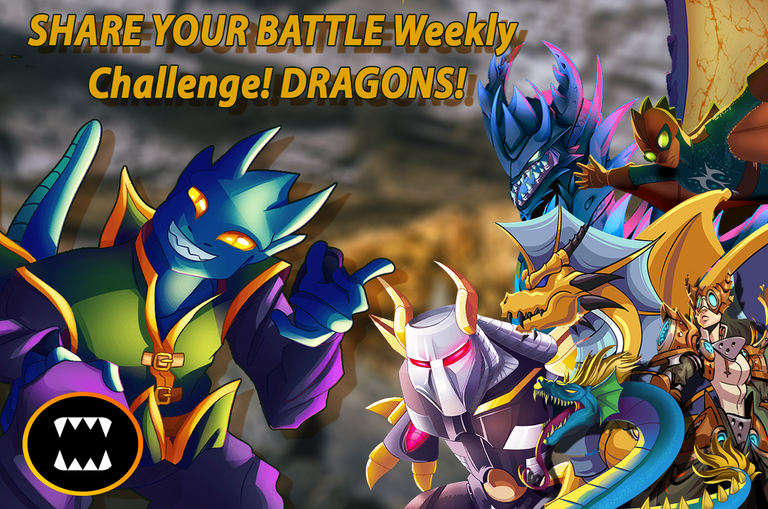 Hello Splinterlands Community
For this week challenge I will use QUIX THE DEVIOUS. QUIX THE DEVIOUS is the 1st legendary summoner from the chaos edition. Let's check the lore of Quix which can also be read on ingame of splinterlands.com.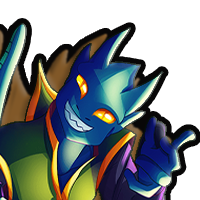 Quix had wandered the chaos realm for so long, he'd almost forgotten where his life had begun. Most of the memories only came to him in dreams now, flashes of images that were hard to connect and make any sense of. It was only when he came upon the Ravaged Void and rested by its black well that something stirred within him. It prompted a deep hunger for mana and he became obsessed with magic. Not only that, but the images he saw in his dreams became clearer and he witnessed great dragons. Some of them were native to the realm of chaos and some looked completely alien. Their nature appealed to him and demanded his attention, and so he remained by the void where over time his power grew, the vast emptiness filling him with potent energy.

STATS AND ABILITIES
CARD

STATS

ICON
ABILITIES
-1 Ranged attack to enemy
-1 Speed to Enemy

BATTLE INFO

Mana Cap: 56
Playable Splinters: Life, Water, Death and Dragon
Opponent: Water Splinter
RULE: Poison and No Neutral
BATTLE Lineup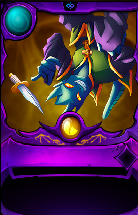 QUIX THE DEVIOUS
My summoner for this battle. QuiXx give -1range and -1speed to enemy. I used this summoner because I specting my enemy will use range attacker.
CARDS

MONSTERS

DIEMONSHARK - My 1st postion monster for the battle i choice this monster because of big damage and life is 8 that can survive in posion.
CARNAGE TITAN - My 2nd postion because of the reach abilities he can attack in the second postion and can do double strike.
RIVER NYMPH - My 3rd position Mage attacker with the cleanse abilities. Because of the cleanse ability she can heal the poison of my 1st position monster.
DEEPLURKER - 4th Position monster melee attacker with opportunity abilities that can attack anywhere.
CHAOS DRAGON - 5th position monster that have a Mage attacker with scattershot abilities that can shot anyware.
WAVE BROOD - last postion, Ranged attacker with taunt ability. The enemy monster will attack him first before the other friendly monsters.
BATTLE REPLY
- Overall my strategy is effective because of Quix less the damage of range attacker specially the wave board and Kulu swimhunter. Placing wave board to battle field is to less the damage of poison to other monster. Also the Chaos Dragon one of the big factor to damage other enemy because of scattershot attack of Chaos Dragon not affected of the taunt.

This is the official battle challenge post for Splinterlands Weekly Battle Share Challenge. If you like the challenge and want to make a post then you can also participate and share it with more people.
Want to join our awesome community? Signup to @Splinterlands using my referral code.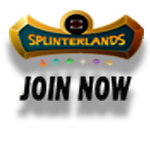 Goodbye for now. Always stay safe,
---
---