The IMMORTALIS - Battle reply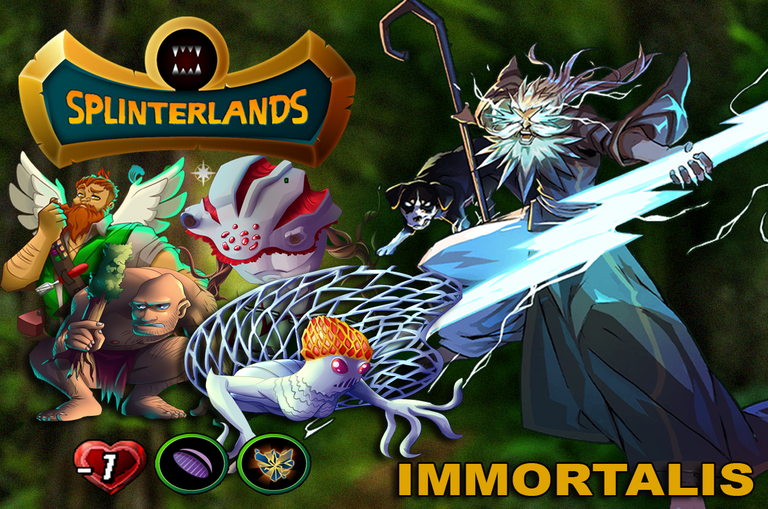 -The 4th Legendary summoners from the Chaos Edition
Hello Splinterlands Community
The 12th and the 4th legendary airdrop summoner from the chaos edition have already been released. I think this summoner has a big effect on mage attackers because of void abilities and some summoners with protect abilities like Kenya and lux Vega because of shatter that can destroy the shield. Let's check the lore of Immortalis which can also be read on ingame of splinterlands.com and peakd.
Immortalis - Lore
Immortalis, one of the most powerful battle mages of the era, was the leader of one such guild. His training regimen was brutal and demanding, and he required nothing less than absolute perfection from those he accepted into his ranks. The weak were soon weeded out, while the strong flourished and grew even stronger. Immortalis and his guild proved all but unbeatable, and spectators from across the Splinterlands packed the stands to watch him swagger into the arena and direct his guild members as they mercilessly crushed their opponents.
Guild brawls continued to grow in popularity and, recognizing an opportunity to expand its influence and profit, the Order of the Scale formally subsumed guilds into the combat arena industry, requiring them to purchase a charter to become officially sanctioned organizations.
But Immortalis detested bureaucracy and the restrictions and regulations placed upon the guilds. Also, although he could still best nearly all who stood opposite him in the arena, he was growing older and wearied of teaching the latest generation of battle mages the tactics and strategies that, to him, were instinctive and seemed rudimentary.
Thus, Immortalis passed the baton to his most trusted and combat-hardened disciple: the battle mage Clove Sevintian.
She promised to make him proud. He told her that he knew she would… and to not be surprised if she should chance to look into the stands and catch sight of a white-bearded man with a shepherd's crook in his hand and a mountain dog by his side.
"You can take the man out of the Games," he said, "but you can't take the Games out of the man."
Then he slung his pack over his shoulder and, with his loyal canine, Siwel, at his side, he left the keep of the guild known as Immortal Gods and disappeared into the horizon.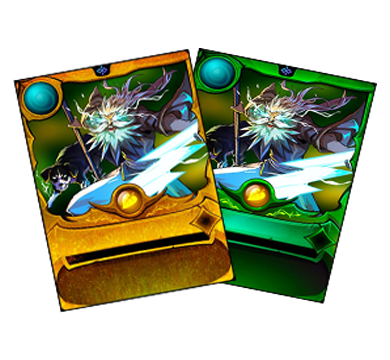 THE ABILITIES
ICON
NAME
Minus 1 life
VOID
SHATTER
THE STATS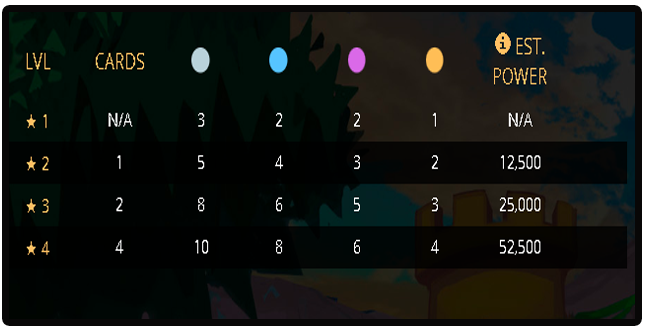 -Regular Foil card stats

-THE EFFECTS IN MONSTERS
I will give some Chaos Edition monsters that have an advantage on Immortals summoner
| MONSTERS | Advantage |
| --- | --- |
| | MYCELIC INFANTRY - Because of the additional void and shatter abilities give from immortalis this monster became a good tank in battlefield in high mana. Possible Rule:Reverse and Broken Arrows |
| | HILL GIANT - Its became a unicorn mustang in low mana rule |
| | VAMPIRE BAT- can be tank in low mana with earthquake rule. Because of void abilities from immortalis vampire bat have less damage in mage attacker and can dodge for melee and range attackers in lvl 6 |
| | PELACOR MERCENARY - You can use in poison rule to counter forgotten one. it's easy to destroy the shield of the forgotten because of addtional shatter abilities from immortalis. |
| | MYCELIC SLIPSPAWN - The void abilities from immortalis is big help to slipspawn. you can position mycelic slipspawn in the back line or as tank. |
| | ARKEMIS THE BEAR - I Think the bear is the one use full monster in a high mana cup in upper league. Because of additional void and shatter from immortalis this monster become tough. |

Her my battle reply using Immortalis. Just click the picture to watch the reply.
BATTLE 1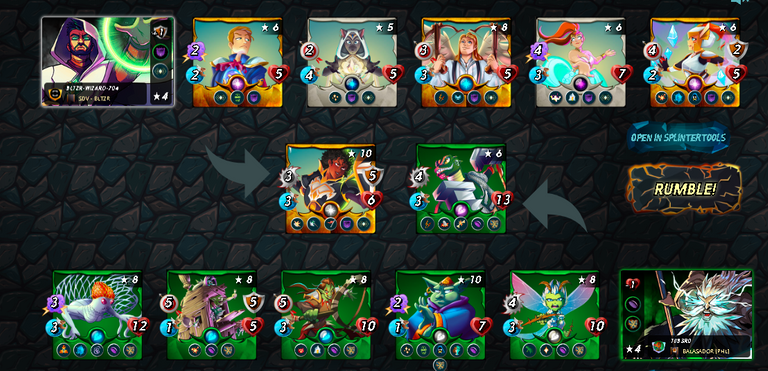 BATTLE 2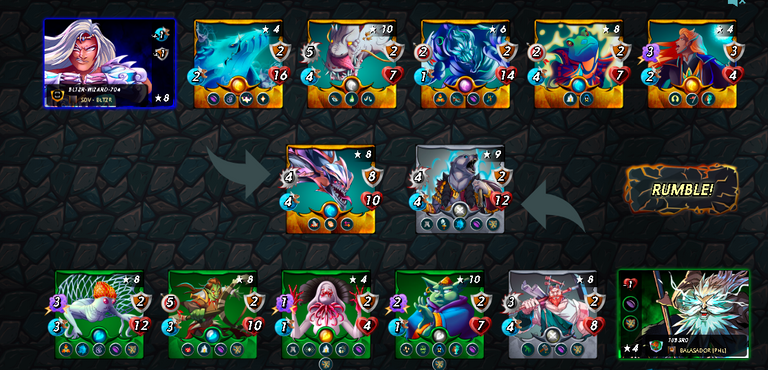 BATTLE 3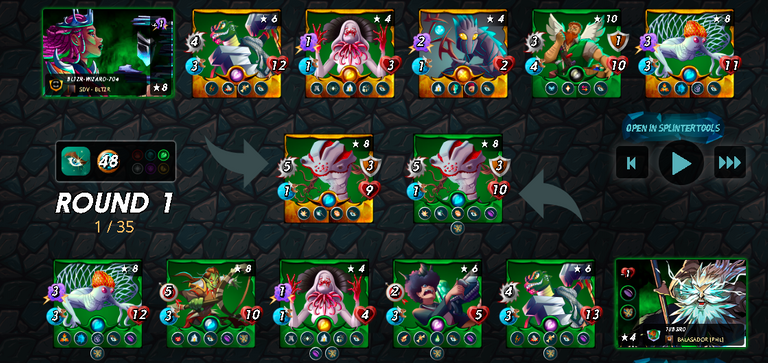 This is the official Splinterlands Social Media Challenge! post. If you like the post then you can also participate and share it with more people.
Become part of this wonderful play-to-earn game and enjoy the awesome gaming along with rewards. To join just click the join button below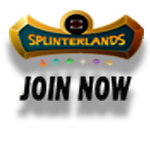 ---
---