SPLINTERLANDS: 8 WAYS TO EARN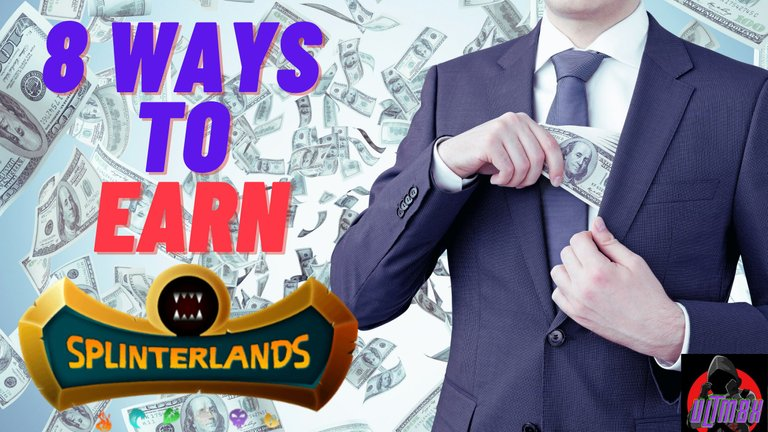 8 Ways to Earn in Splinterlands

1. RANK BATTLE
When you have the spellbook, the basic way to earn in the game is to rank battles. Every battle, you will win Dark Energy Crystals or DEC. DEC can be used to buy cards and other in-game assets or you may trade it to get real money.

2. DAILY QUESTS
Related to rank battles, you can earn cards, DEC/credits, and potions.
These items can help you in the game in long term. Cards have different values which you may sell to earn more DEC while you may use credits for rentals or card purchases and other in-game assets.
3. CARD RENTALS
If you are able to get a hold of a high quantity of a certain card, you may offer them in the games rental market. Every card offered in the market has different rental prices and you will earn DEC by letting other players rent your cards.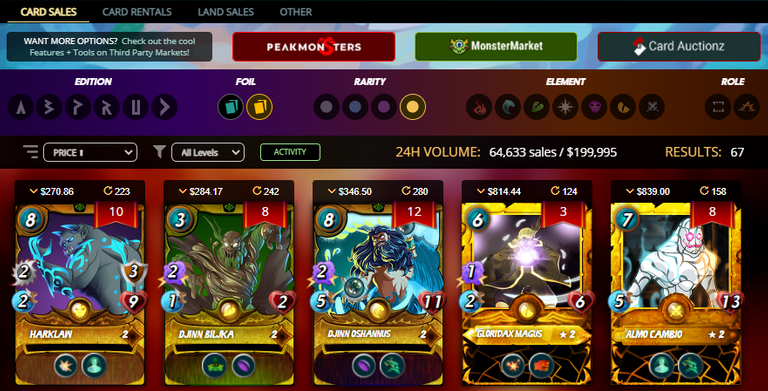 4. CARD FLIPPING
If you have some funds, this is a good way to earn in the game. Buy cards at a lower price and sell them with a markup. I remember when I joined the game, Furious Chicken is at $2 and now it is selling at $30. That is a $28 profit. I suggest buying cards in bulk to other players to get a discount or on third-party sites like @monstermarket to get some rebates.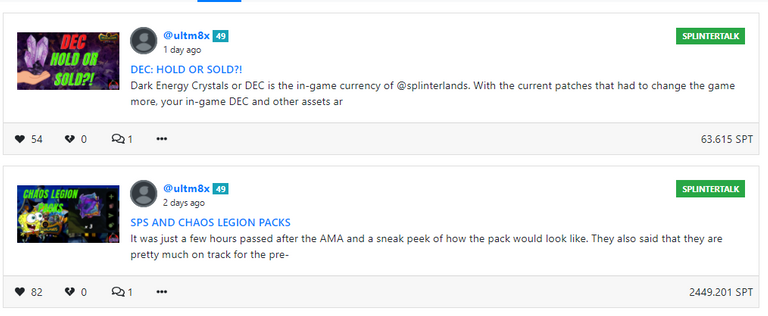 5. BLOGS
You can earn money by making blogs about the game. You can even triple it just by making one blog, just use the hashtags #splinterlands #splintertalk #peakd #leofinance. By having these tags, your post will be cross-posted to three (3) sites namely splintertalk, peakd and leofinance.
The more people who upvoted for your blogs, the more you will earn.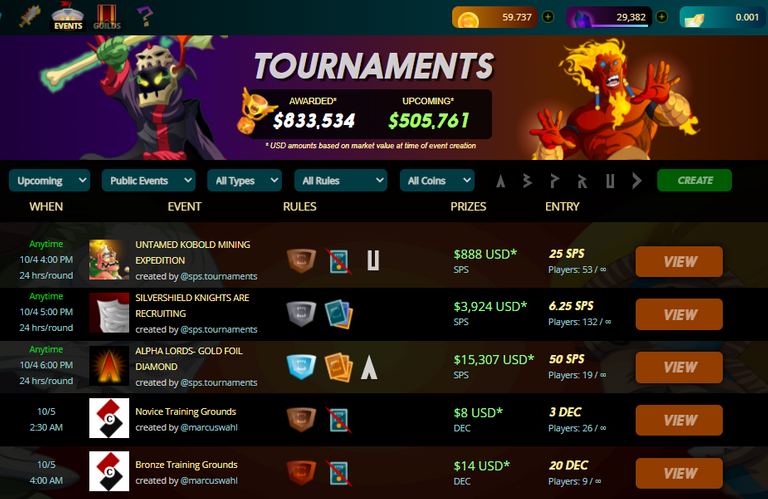 6. TOURNAMENTS
The game has a unique feature, the tournaments. These tournaments are initiated mostly by groups of players. By participating in these events, you may win big prizes. There are different tournaments. It may be per rank tier or open to all players.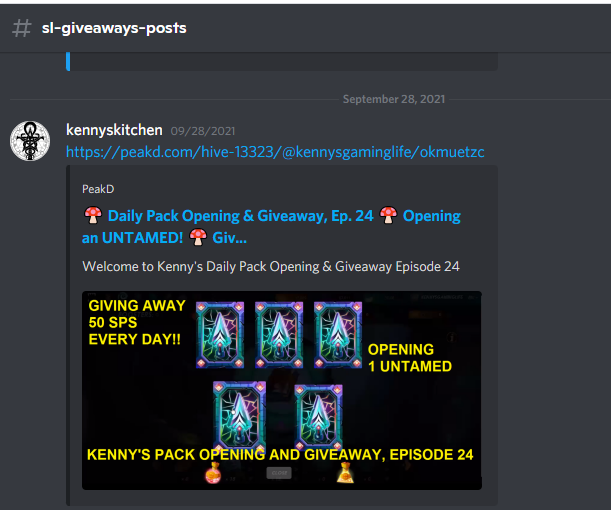 7. GIVEAWAYS
There are lots of giveaways set either in discord or by other players.
In discord alone, the game's official server has some giveaways aside from other players who promote their events and channels. Giveaways may be in the form of DEC, cards, SPS, or even delegation.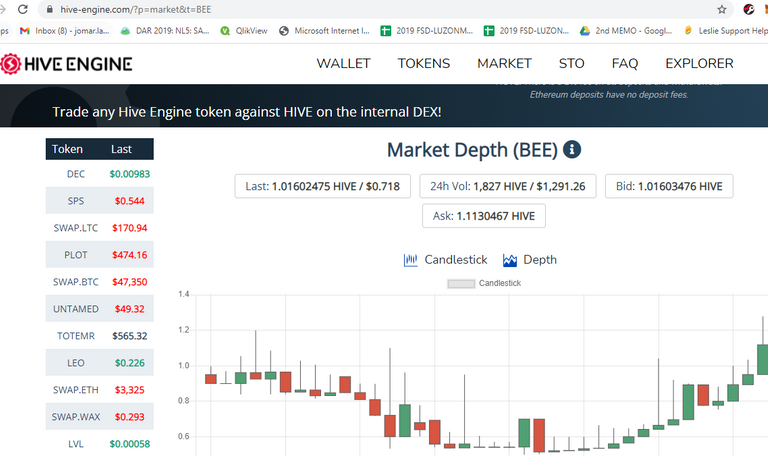 TRADING
By having funds or assets, you can start trading.
I have used this and earn a couple of cryptos.
This is very basic, buy low and trade it high. It may take some time but the more assets you trade, the higher is the profit.
Among the 8 ways, what did you like most?
Let me know your comments below.
Connect with me on discord here:
https://discord.gg/MsYHTMSm
ultm8 x gaming | YGG#5151
To create an account, click here:
https://splinterlands.com?ref=ultm8xgaming
My older blogs are here:
https://www.splintertalk.io/@ultm8x/
To visit and be a member of the SplinterlandsPH community,
Click here:
https://www.facebook.com/groups/splinterlanndph
Visit stream from Stingdr and Wolf's Den here:
https://www.facebook.com/Stingdr
https://www.facebook.com/STRAYLAIR
---
---