New Boost 9 - Wednesday November 24th 10 AM CST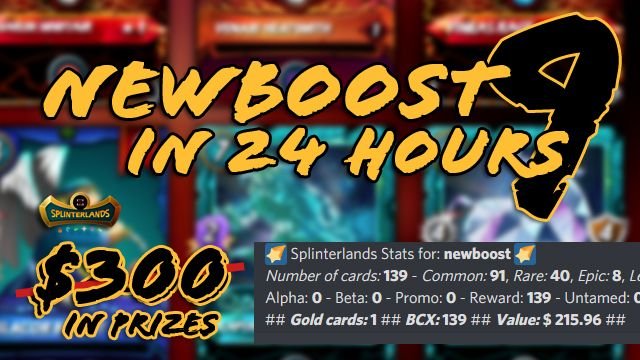 What is New Boost?
The Splinterlands community gets together to give new players a boost. "Boosters" will play for 1 hour and then send their DEC winnings and/other prizes to the account @newboost. Then we have a livestream where the @newboost account will give away everything to Noobs. All of the Boosters that give at least 1000 DEC get a commemorative NFT. Those NFTs are worth 1 entry into the final New Boost event grand prize giveaway. This grand prize event has not yet been announced.
We will also give out the new NFT to Boosters from the last event...
Watch Here
NOVEMBER 24th
10 AM CST
Streaming Live on my YouTube Channel
Who is getting a boost?
These players are guaranteed a boost.
@polonor95
@napakacuteko
@jhuleader
@bteim
@special1st
@gbenhaim
@zeix
@jaelove
@davideownzall
@redeculous
@dark-hamburger
@cykle
@squishna
Everyone else in the livestream will probably get something. :)
Update I just sent out all the boosts to the noobs...
1000 DEC and 8 cards.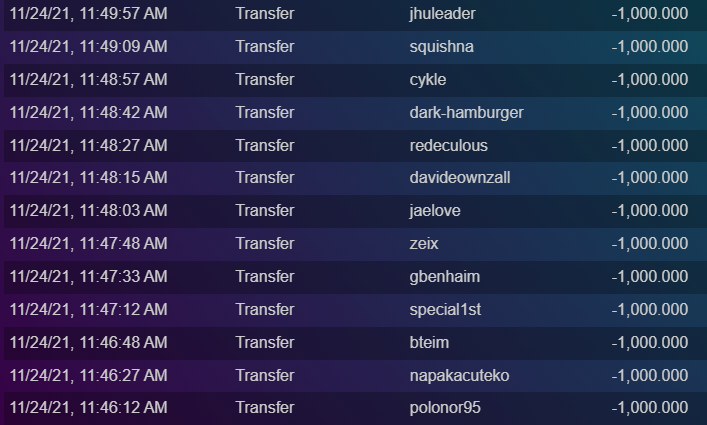 Who did the boosting?
---
---