Dibujo del Haunted SpiritSplinterlands Art Contest / Haunted SpiritSplinterlands Art Contest Drawing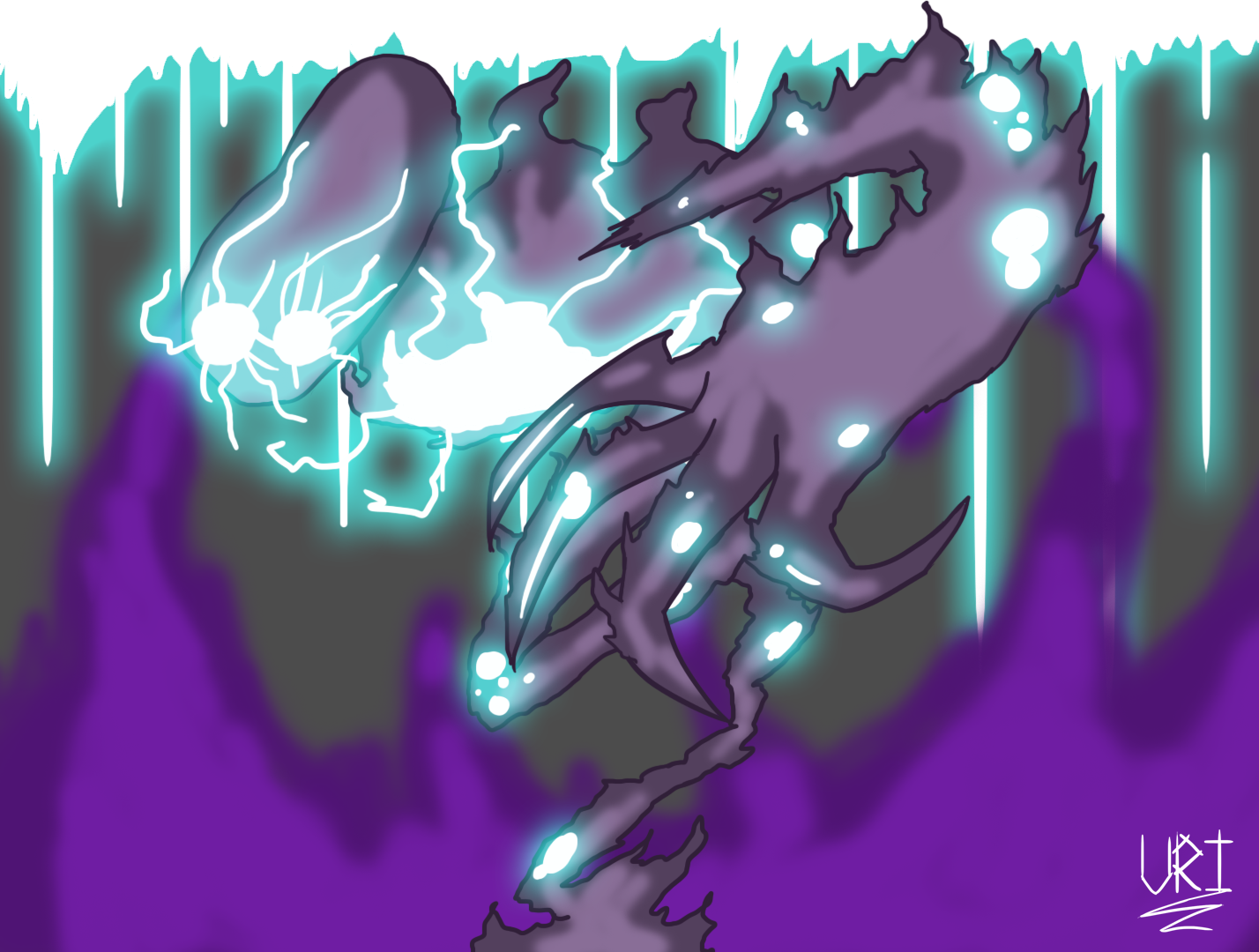 ¡Hola gente de Hive! Hoy les traigo un fan art del Haunted Spirit un personaje del juego Splinterlands el cual es una especie de espíritu morado con una energía blanca saliendo de sus ojos y pecho o lo que parece su pecho porque más parece humo morad con ojos jajaja.
Hello people of Hive! Today I bring you a fan art of the Haunted Spirit, a character from the game Splinterlands which is a kind of purple spirit with white energy coming out of his eyes and chest or what looks like his chest because it looks more like purple smoke with eyes hahaha.
Proceso
Trazo y color del torso
Primero hice el trazo esta vez de color de morado para que combinara con el personaje y aplique el color respectivo del personaje.
Stroke and color of the torso
First I made the stroke this time in purple so that it would match the character and apply the respective color of the character.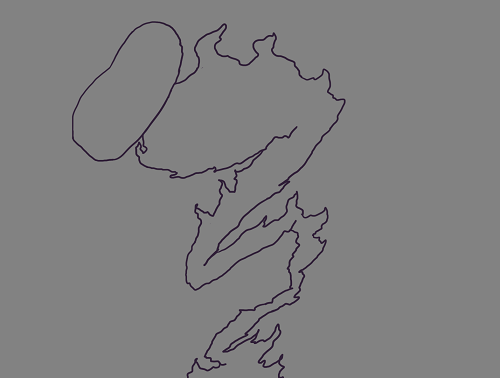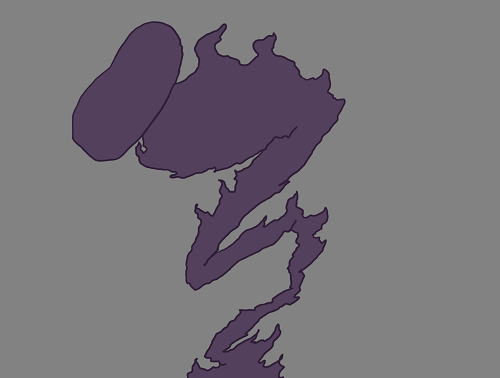 Trazo y color del brazo
Después hice el trazo y color del brazo en una capa aparte para que fuera un objeto aparte y pudiera ajustarlo a otra parte del dibujo.
Arm stroke and color
Then I made the stroke and color of the arm on a separate layer so that it was a separate object and I could adjust it to another part of the drawing.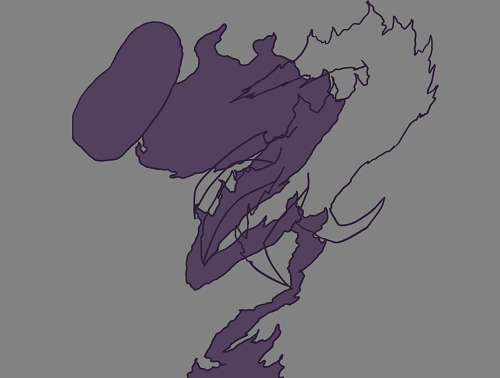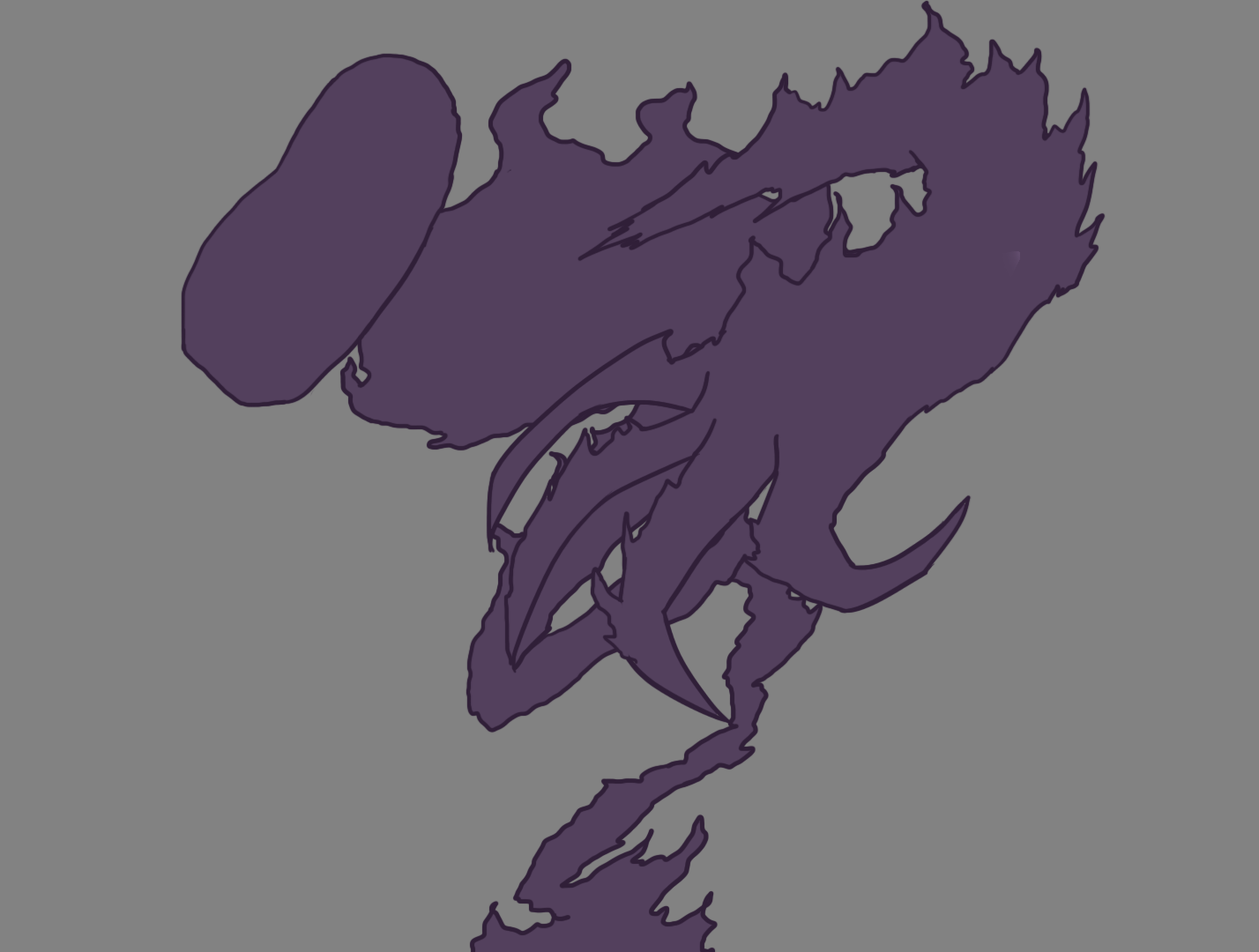 Primeros efectos
Luego hice la energía de color blanco que sale del cuerpo del Haunted Spirit y oculte la capa del brazo para poder mostrarles mejor lo que hice.
First effects
I then made the white colored energy coming out of the Haunted Spirit's body and hide the arm cape so I can better show you what I did.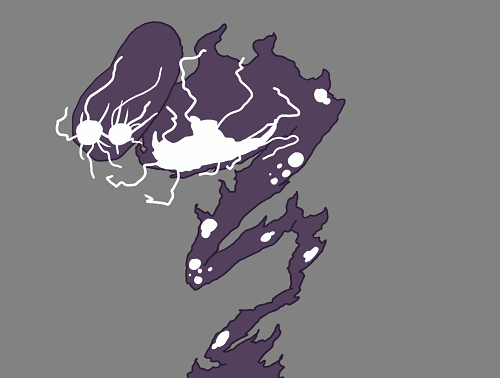 Luego hice lo mismo que hice anteriormente pero en el brazo del personaje.
Then I did the same thing I did above but on the character's arm.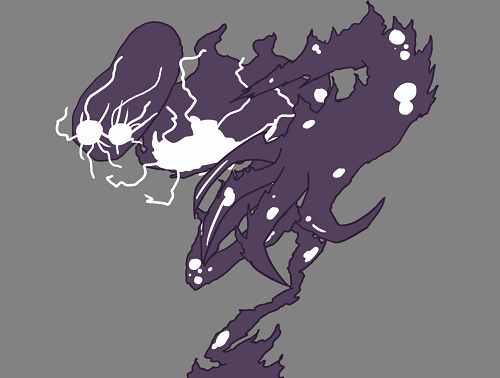 Luces de los rayos
También aplique un efecto de resplandor exterior de color celeste en los rayos blancos que anteriormente dibuje tanto en el torso como en el brazo.
Lightning lights
Also apply a light blue outer glow effect to the white rays I previously drew on both the torso and arm.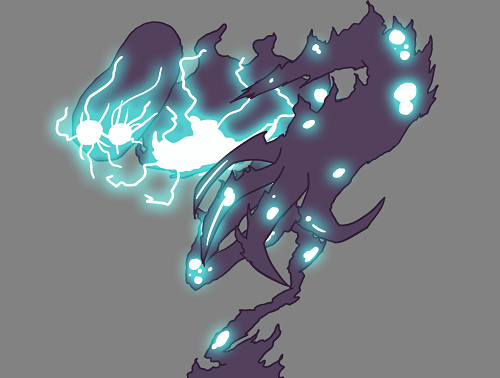 Luces del cuerpo
Aquí oculte los rayos blancos para mostrarles esto, aplique luz en todo el cuerpo del espíritu de forma que fuera exactamente igual a como es el personaje.
Body lights
Here I hid the white rays to show you this, apply light to the entire body of the spirit so that it would be exactly as the character is.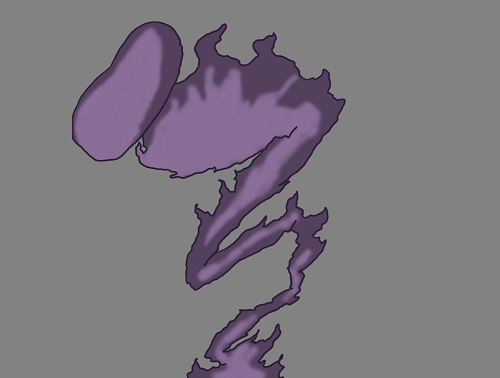 Así quedaría el personaje.
This is how the character would be.
Fondo y toques finales
Puse un fondo de un gris más oscuro y una especie de huma morado al que luego le aplicaría luces parecidas al Haunted Spirit, también puse los mismo rayos que tiene el personaje pero esta vez en el fondo, de forma que parecieran liquido corriendo por la pared y por ultimo mi firma como siempre.
Background and finishing touches
I put a darker gray background and a kind of purple smoke to which I would later apply lights similar to the Haunted Spirit, I also put the same rays that the character has but this time in the background, so that they look like liquid running down the wall and finally my signature as always.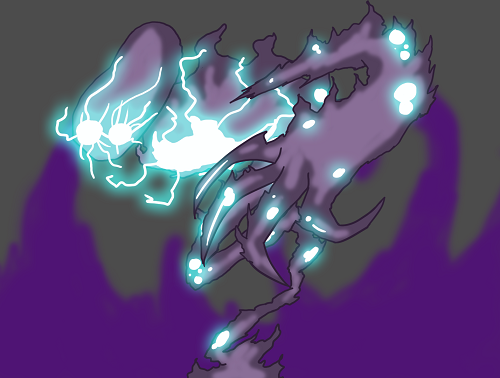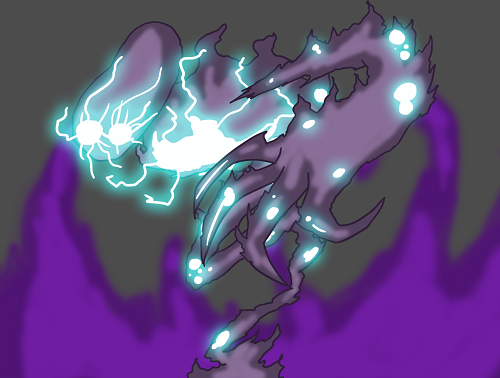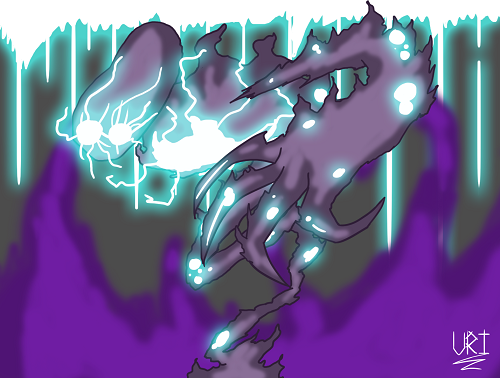 Espero les guste tanto como a mí, bye Twitter @uri_assets
I hope you like it as much as I do, bye Twitter @uri_assets
Los textos fueron traducidos en el traductor Deepl / The texts were translated in the Deepl translator.
---
---