New Usecase for $GLX as Chibi Dinos to launch on Genesis League Sports Ecosystem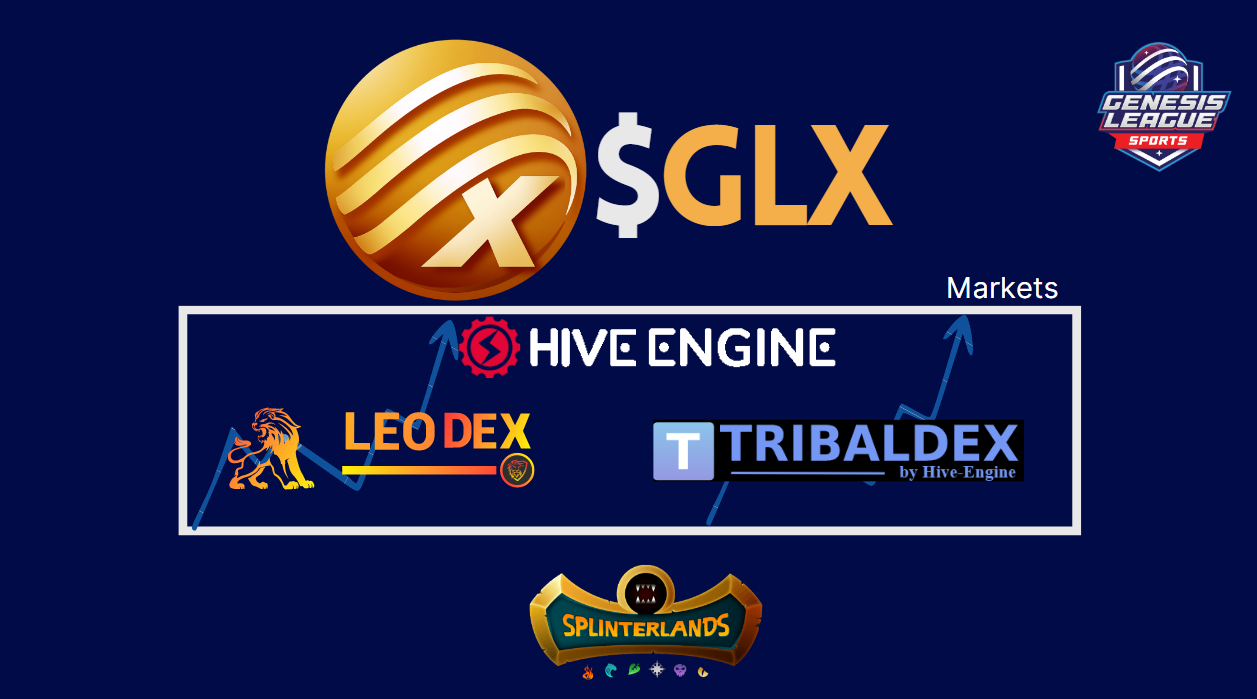 Genesis League Governance (GLX) Token is the staking, reward, and governance token for the novel Genesis League Sports (GLS) ecosystem. $GLX is designed to be earned through all games that are part of the GLS play to earn gaming ecosystem and the distribution would be governed by a Decentralized Autonomous Organization (DAO) owned and controlled by players who stake GLX tokens.
Enhanced technology is making the creation of cryptocurrencies easier and some can be done without codes, even on Hive blockchain. However, there is a bigger work which cannot be ignored and that is the creation of valid use cases for cryptocurrencies that would end the trust of the teaming consumers out there. Where there are no usecases created for cryptocurrencies and such is sustained, this results to crypto exit scams which leave many bankrupt and some dead due to the shock. It seems that a new season is starting for GLX as the team begins to unveil new use cases for the GLS platform and by extension, for the governance token.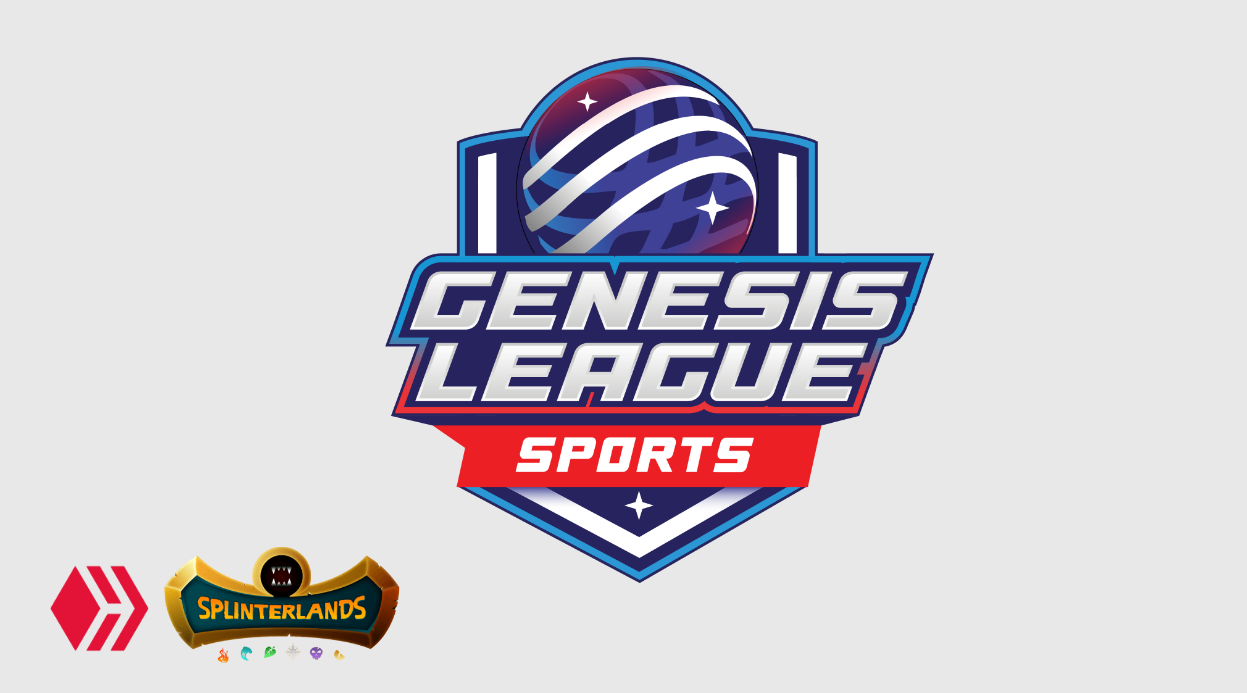 The developers of GLS who double as Splinterlands game creators have been making a slow, gradual yet systematic improvements on the GLS ecosystem designed to be a web 3 blockchain-based, play to earn gaming platform and ecosystem for sports games and NFTs. GLS is built to host the ever-growing catalog of games across a plethora of sports types, as well as to secure partnerships with major sports leagues and organizations around the globe.
The GLS partnership journey started with Major League Soccer Players Association (MLSPA) towards the creation of GOALS as a flagship sports game on the GLS platform. After several months of consistent work on GOALS with phases od development from card pack creation and sales to pack opening and recently Card Leveling & Combining. Goals players will engage in the game by collecting their favorite MLSPA player cards, building their decks, and competing in turn-based, head-to-head matches for the winning score.

Presently, $GLX has three usecases, viz:
Staking to earn staking rewards.
Participating in Genesis League Sports platform governance with staked GLX.
Minting new Genesis League USD Stablecoin (GLUSD) tokens through GLX burning
One of the available utility above come with huge rewards to players. Staking GLX has about 88% APY over the next 150 days. Besides, players that stake Splintershards (SPS) in the splinterlands game are earning GLX on daily basis. Also, staking GOALS pack also comes with GLX rewards.
In a recent development, Splinterlands developers announced a new utility for GLX as Chibi Dinos joins Genesis League Sports ecosystem. Chibi Dinos is created on Splinterlands' Invennium platform. Chibi Dinos will be an NFT basketball game using Invennium to power their game. It is an NFT project of basketball and dinosaurs, and will live on the Genesis League Sports ecosystem as an arcade style game as reported in the latest Splinterlands AMA. Chibi Dinos would help bring some NBA players to the Genesis league Sports and Splinterlands ecosystems and by extension Hive blockchain.
Taking a leap from GOALS, it is believed that Chibi Dinos launch party would cause some stir around the GLX market as players of the new game would also require some GLX to participate in governance of the GLS ecosystem as well as earn.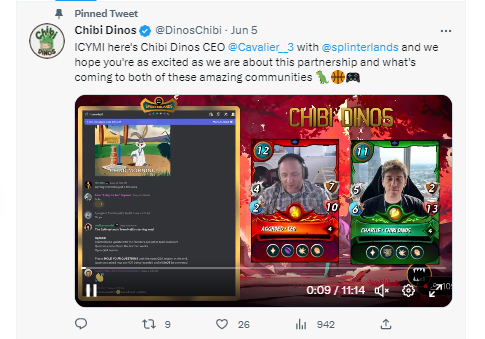 Tweet
The Chibi Dinos game team had earlier expressed their excitement to partner with Splinterlands for the build of their game on Invennium platform. In a tweet where the video of the CEO of Chibi Dinos was featured with Splinterlands team, the collaboration would be for the betterment of both parties and their supporters.
ICYMI here's Chibi Dinos CEO @Cavalier__3 with @splinterlands and we hope you're as excited as we are about this partnership and what's coming to both of these amazing communities 🦖🏀🎮
While the Chibi Dinos game is still building, Genesis League Goals would be launching in late June / early July and the events surrounding the gameplay launch would engineer collaborate with MLS players to help bring new users into the ecosystem which will get exposure to Splinterlands too. The third quarter of 2023 seems to be a buzzing one on Hive blockchain via the play to earn game category as these plans unfolds to reality.
We cannot tell exactly to what extent to which Chibi Dinos' addition to the GLS ecosystem and Goals launch, would impact the GLX market. There is probably going to be an increased demand for GLX but may not reach its all time value of $0.33 it hit two months after its creation.
As for Invennium modular, back-end platform solution for play to earn game brands and projects, it feels like the platform would help populate the GLS ecosystem faster. It would make building of play to earn NFT games easier and integrate such to the Hive blockchain with ease. Invennium is seen as an all-in-one web3 solution to bring decentralized applications to life. Arguably, Invennium would be an effectively a menu of web3 functionality, off the shelf to help get gaming products to market in the shortest time possible.
Let's watch as the events unfold around Genesis League Sports platform and the GLX token in the coming weeks.
---

If you found the article interesting or helpful, please hit the upvote button, share for visibility to other hive friends to see. More importantly, drop a comment beneath. Thank you!
What is LeoFinance?
LeoFinance is a blockchain-based Web3 community that builds innovative applications on the Hive, BSC, ETH and Polygon blockchains. Our flagship application: LeoFinance.io allows users and creators to engage and share content on the blockchain while earning cryptocurrency rewards.
---
---
Let's Connect
Hive: https://leofinance.io/@uyobong
Twitter: https://twitter.com/Uyobong3
Discord: uyobong#5966
---
Posted Using LeoFinance Alpha
---
---