BATTLE MAGE SECRETS Weekly Challenge! | RULESET: KEEP YOUR DISTANCE [EN / PT-BR]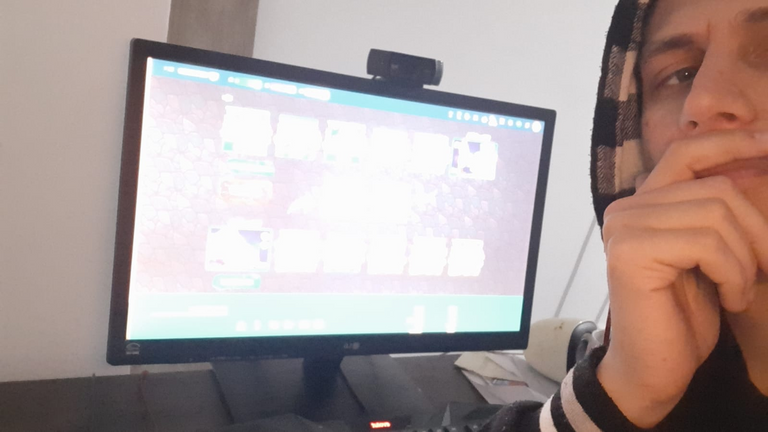 The weekly challenge has changed, and now the battles will no longer be with the card or the type of card chosen, but by the battle rule. You can check out the new rules by clicking here.
This week the rule is:
KEEP YOUR DISTANCE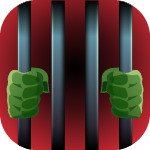 Units with melee attacks cannot be used.
BATTLE TIP:
- Use Phase, Void, Void Armor and Magic Reflect to counter magic attacks.
- Use Headwinds and Return Fire to counter ranged attacks.
- Units with 2 attack types (which include melee) cannot be used.
- Keep monsters with no attack or monsters with higher HP in front.
- Keep high speed magic monsters with skills like Flying, Dodge, Blind in front.
Keep Your Distance is a battle rule that favors me most of the time because I have a lot of magic damage cards with high attack and some with high amount of hitpoints. Even cards without attack, but with high speed and hitpoints, which makes it a good tank in this situation.
It is also a rule that should be focused on ranged attacks. Even when they reach position 1, they don't have as much effectiveness because they can't attack, but at least they have enough health to hold enemy attacks until their allies deal the necessary damage.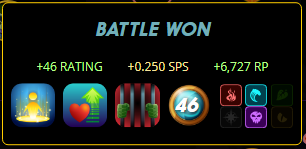 SUMMONERS

In Keep Your Distance battles, nothing better than a Summoner with bonus magic damage for the battle. Even facing an opposing Summoner at a higher level, his bonus gave him a shield, which did not interfere with my magic damage strategy.
With that in mind, I set up my strategy with the following cards:
MY STRATEGY

A team full of magic damage, with a ranged attack card, but which has the Martyr ability. Along with the Born Again battle rule, the bonus arrived doubled to my Djinn, which turned him into a Tank with a great deal of destruction. Having 8 speed, 5 magic attack and 13 health. What held the game a little, even though he couldn't dodge any attacks even with a high speed and having the Phase skill.
In the last positions, I placed two cards with the Blast ability so that I could cause long-term damage to the opponents and the adjacent enemy cards would also suffer damage and reach a situation where both cards were dying in a row.
ENEMY STRATEGY

The enemy came with golden cards, Heal and Repair to avoid both magic damage and physical damage. He placed a Summoner with speed bonus and he placed a monster with the ability Swiftness that also grants speed bonus.
That way he was always the first to attack, and he had a Djinn also with 7 speed and the Phase ability to escape my magic attacks, which happened a few times, which caused me some discomfort and a delay to get rid of it. it.

WHAT COULD BE DIFFERENT?
Using the tool SplinterTools I saw that my chance of winning was 70%. So I made some changes to see if I could increase my chance.
By removing a ranged attack card and placing one without attack, but with a much higher speed, I managed to increase my chance of winning to 90%. At the beginning of the battle I had the impression that I would lose, but in the long run, my magic blast damage was doing a lot of damage, leaving the enemy with no chance to achieve a victory.
Chance of victory for the team that entered the field: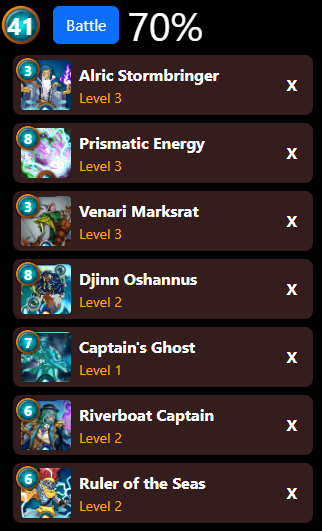 Team performing better: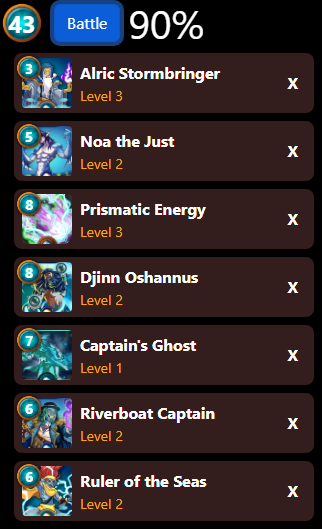 O desafio semanal mudou, e agora as batalhas não serão mais com a carta ou o tipo de carta escolhido e sim pela regra de batalha. Voce pode conferir as regras novas clicando aqui.
Esta semana a regra é:
KEEP YOUR DISTANCE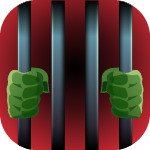 Unidades com ataques corpo a corpo não podem ser usadas.
DICA DE BATALHA:
- Use Phase, Void, Void Armor e Magic Reflect para combater ataques mágicos.
- Use Headwinds e Return Fire para combater ataques à distância.
- Unidades com 2 tipos de ataque (que incluem corpo a corpo) não podem ser usadas.
- Mantenha monstros com nenhum ataque ou monstros com HP mais alto na frente.
- Mantenha monstros mágicos de alta velocidade com habilidades como Flying, Dodge, Blind na frente.
Keep Your Distance é uma regra de batalha que me favorece na maioria das vezes por eu ter bastante cartas de dano mágico com ataque alto e algumas com quantidade de pontos de vida altos. Até cartas sem ataque, mas com velocidade e pontos de vida alto, o que faz nessa situação ser um bom Tank.
Também é uma regra que deve ser focada nos ataques a distância. Mesmo que quando chegarem na posição 1, não tenham tanta efetividade por não poderem atacar, mas que ao menos tenham vida suficiente para segurar os ataques inimigos até que seus aliados causem o dano necessário.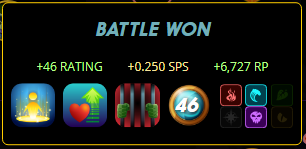 SUMMONERS

Em batalhas de Keep Your Distance, nada melhor que um Summoner com bônus em dano mágico para a batalha. Mesmo enfrenteando um Summoner adversário um nível maior, o seu bônus lhe dava escudo, o que não interferia na minha estratégia de dano mágico.
Pensando nisso montei minha estrategia com as seguintes cartas:
MINHA ESTRATÉGIA

Um time recheado de dano mágico, com uma carta de ataque a distância, mas que tem a habilidade Martyr. Juntamente com a regra de batalha Born Again, o bônus chegou dobrado ao meu Djinn, o que transformou ele em um Tank com um grande poder de destruição. Tendo 8 de velocidade, 5 de ataque mágico e 13 de vida. O que segurou um pouco o jogo, mesmo ele não conseguindo desviar de nenhum ataque mesmo com uma alta velocidade e tendo a habilidade Phase.
Nas últimas posições coloquei duas cartas com habilidade Blast para que pudesse ir causando dano a longo prazo nos adversários e as cartas inimigas adjacentes também sofressem danos e chegasse a uma situação de ambas as cartas estarem morrerem seguidamente.
ESTRATÉGIA INIMIGA

O inimigo veio com cartas douradas, Heal e Repair para evitar tanto o dano mágico, quanto o dano físico. Colocou um Summoner com bônus de velocidade e colocou um monstro com a habilidade Swiftness que também concede bônus de velocidade.
Dessa forma ele era sempre o primeiro a atacar, e tinha um Djinn também com 7 de velocidade e a habilidade Phase para escapar de meus ataques mágicos, o que aconteceu por algumas vezes, o que me causou um certo incomodo e uma demora para conseguir elimina-lo.

O QUE PODERIA SER DIFERENTE?
Usando a ferramenta SplinterTools vi que minha chance de vitória era 70%. Então fiz algumas alterações, para ver se conseguia aumentar minha chance.
Retirando uma carta de ataque a distância e colocando uma sem ataque, mas com uma velocidade muito maior, consegui aumentar a minha chance de vitória para 90%. No inicio da batalha tive a impressão de que eu iria perder, mas no longo prazo, meu dano mágico com blast foi fazendo muito estrago, deixando o inimigo sem chance para alcançar uma vitória.
Chance de vitória do time que entrou em campo: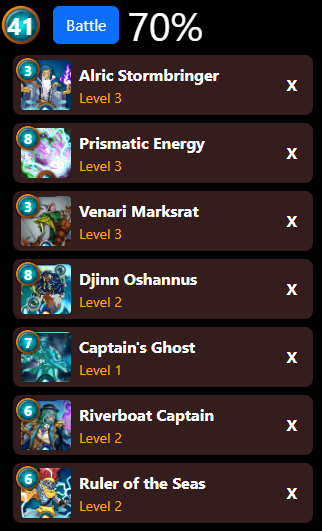 Time com um desempenho melhor: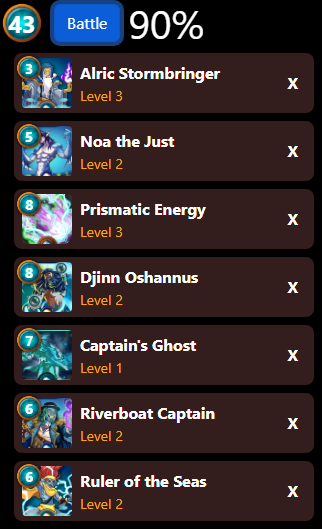 ---
---