[Splinterlands] Adelade Brightwing - Social Media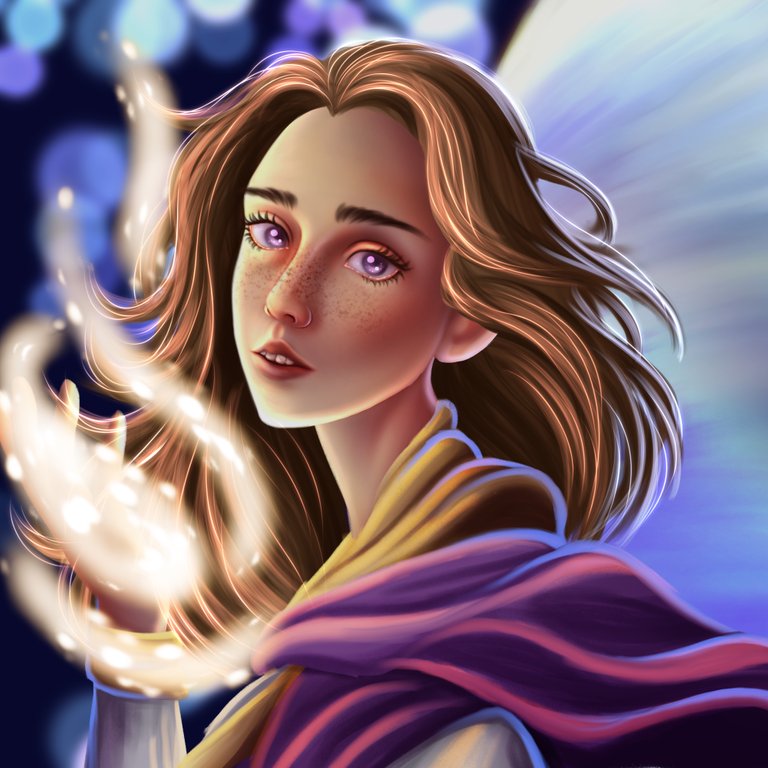 ---
Hello everyone! Welcome to my art blog. I'm an artist passionate about Splinterlands and I'm excited to share with you my latest artwork. I have created a detailed drawing of the character "Adelade Brightwing", which I hope you will love as much as I do.
Adelade is one of Splinterlands most iconic characters, known for her combat prowess and unparalleled beauty. When I started working on this drawing, I knew I wanted to capture her essence in a unique and detailed way.
I spent hours meticulously drawing every line and shadow to bring out Adelade's unique features, from her glowing wings to her piercing eyes. I have tried to capture her strong and elegant character through the details of the artwork.
What makes this artwork even more special is that it was created specifically for the Splinterlands Social Media theme. As a member of the Splinterlands community, I am always excited to participate in the different themes that are organized and showcase my creativity.
I love being part of this active and passionate Splinterlands community, and I hope this artwork can inspire other artists to participate in the upcoming Social Media themes.
If you are a Splinterlands fan or just love art, I invite you to follow me on all social media platforms to see my upcoming artwork and keep up with what the Splinterlands community is creating.
Next I show you the step by step of the development of the illustration.
¡Hola a todos! Bienvenidos a mi Blog de arte. Soy un artista apasionado por Splinterlands y me emociona compartir con ustedes mi última obra de arte. He creado un dibujo detallado del personaje "Adelade Brightwing", que espero que les encante tanto como a mí.
Adelade es uno de los personajes más icónicos de Splinterlands, conocida por su habilidad en el combate y su belleza incomparable. Cuando comencé a trabajar en este dibujo, sabía que quería capturar su esencia de una manera única y detallada.
He pasado horas meticulosamente dibujando cada línea y sombra para resaltar las características únicas de Adelade, desde sus alas brillantes hasta sus ojos penetrantes. He tratado de plasmar su carácter fuerte y elegante a través de los detalles de la obra de arte.
Lo que hace que esta obra de arte sea aún más especial es que fue creada específicamente para la temática Social Media de Splinterlands. Como miembro de la comunidad de Splinterlands, siempre me emociona participar en las diferentes temáticas que se organizan y mostrar mi creatividad.
Me encanta ser parte de esta comunidad activa y apasionada por Splinterlands, y espero que esta obra de arte pueda inspirar a otros artistas a participar en las próximas temáticas de Social Media.
Si eres un fanático de Splinterlands o simplemente te gusta el arte, te invito a seguirme en todas las plataformas de redes sociales para ver mis próximas obras de arte y estar al tanto de lo que la comunidad de Splinterlands está creando.
A continuación les muestro el paso a paso del desarrollo de la ilustración.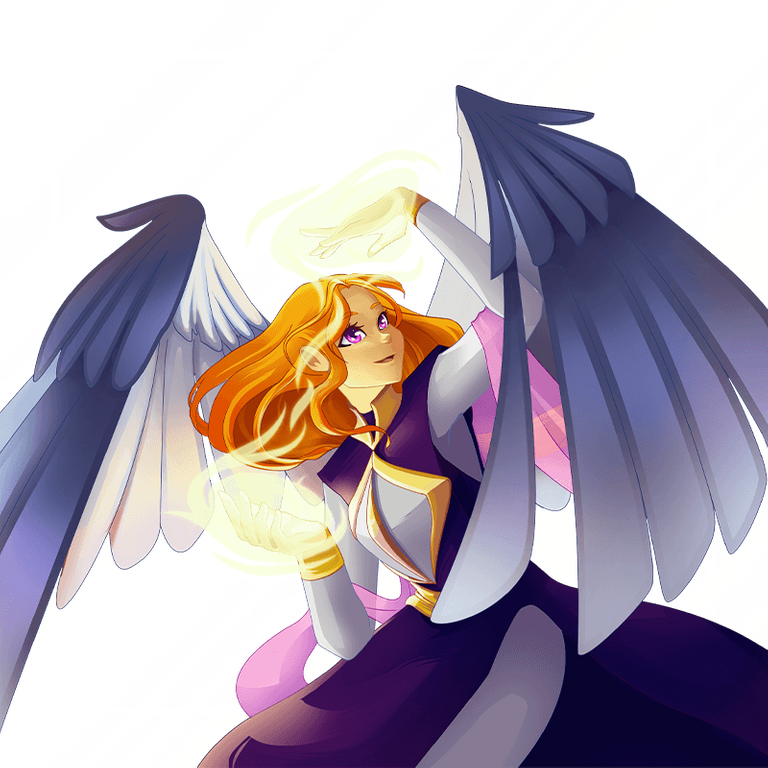 Drawing development / Desarrollo ✏️
---
There was never a more respected champion than Adelade Brightwing. Born and raised in the city of Centrum in Draykh-Nahka, Adelade always had a burning desire to help others. Growing up so near to the military base inspired her journey. She loved watching soldiers in their gleaming armor walk the streets of the city. She also enjoyed watching dragons soar through the skies, hoping one day she could fly as well.
Nunca hubo una campeona más respetada que Adelade Brightwing. Nacida y criada en la ciudad de Centrum, en Draykh-Nahka, Adelade siempre tuvo el ardiente deseo de ayudar a los demás. Crecer tan cerca de la base militar inspiró su camino. Le encantaba ver a los soldados con sus relucientes armaduras recorrer las calles de la ciudad. También disfrutaba viendo a los dragones surcar los cielos, con la esperanza de que algún día ella también pudiera volar.
To begin, I used a graphics tablet and a digital drawing program to create Adelade's initial sketch. I tried to capture her pose and the details of her wings in detail from the beginning, working on separate layers so that I could easily make changes and adjustments.
Once I was satisfied with the sketch, I started to work on the base colors, for this I based on the reference colors, besides adding variations of shades to give more dynamism to the character. I tried to create realistic shadows and lights to give depth and dimension to the artwork.
Para empezar, utilicé una tableta gráfica y un programa de dibujo digital para crear el boceto inicial de Adelade. Traté de capturar su postura y los detalles de sus alas de manera detallada desde el principio, trabajando en capas separadas para poder hacer cambios y ajustes fácilmente.
Una vez que estuve satisfecho con el boceto, comencé a trabajar en los colores base, para esto me base en los colores de la referencia, además de agregar variaciones de tonalidades para darle más dinamismo al personaje. Traté de crear sombras y luces realistas para dar profundidad y dimensión a la obra de arte.
Next, I moved on to work on Adelade's wings. I used a variety of brushes to create textures and details on each feather, trying to make them look smooth and shiny. I also worked on her hair, creating each strand with precise details and subtle shadows to make it look realistic.
Next, I worked on Adelade's face, using a wide range of tones to create shadows and highlights on each facial feature. This was one of the most challenging parts of the process, as I wanted her face to look as realistic as possible.
Finally, I worked on the final details of the digital drawing, such as the background and some lighting effects to make the artwork look more interesting. I also adjusted some minor details to make the drawing look more balanced.
In summary, creating this semi-realistic digital drawing of Adelade Brightwing was an exciting and challenging process. I love the flexibility and ease of use of the digital drawing tools, allowing me to work with more detail and achieve a more realistic look in my artwork. I hope you liked my creation process and that you enjoy the artwork as much as I enjoyed creating it. thanks for reading!
Luego, pasé a trabajar en las alas de Adelade. Utilicé una variedad de pinceles para crear texturas y detalles en cada pluma, tratando de hacer que parecieran suaves y brillantes. También trabajé en su cabello, creando cada mechón con detalles precisos y sombras sutiles para hacerlo parecer realista.
Después, trabajé en el rostro de Adelade, utilizando una amplia gama de tonos para crear sombras y luces en cada rasgo facial. Esto fue una de las partes más desafiantes del proceso, ya que quería que su rostro se viera lo más realista posible.
Finalmente, trabajé en los detalles finales del dibujo digital, como el fondo y algunos efectos de luz para hacer que la obra de arte se vea más interesante. También ajusté algunos detalles menores para que el dibujo se vea más equilibrado.
En resumen, la creación de este dibujo digital semi realista de Adelade Brightwing fue un proceso emocionante y desafiante. Me encanta la flexibilidad y la facilidad de uso de las herramientas de dibujo digital, lo que me permite trabajar con más detalles y lograr un aspecto más realista en mis obras de arte. Espero que les haya gustado mi proceso de creación y que disfruten de la obra de arte tanto como yo disfruté creándola. ¡Gracias por leer!
Final design / Diseño final ‍🎨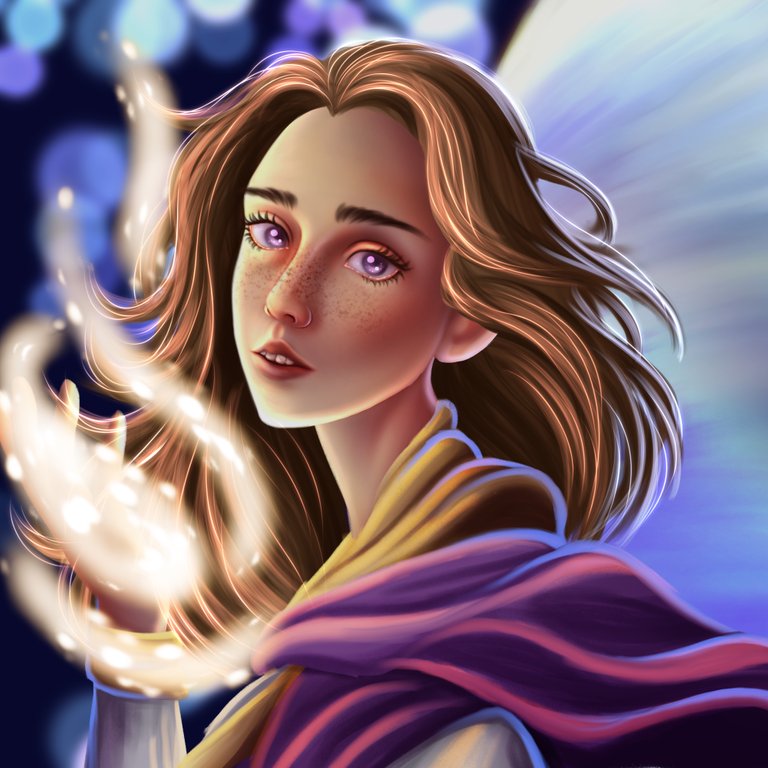 Used tools / Herramientas usadas📌
---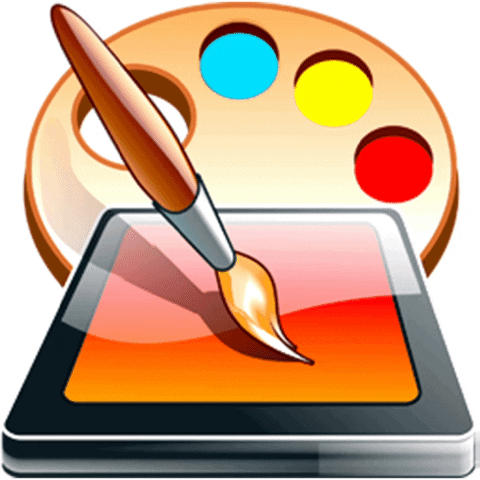 Programs: Imovie
Procreate
SketchBook
Tablet: Ipad Pro
Apple Pencil

Brushes: Airbrush
Pencil
Felt-tip pen
Skin brush

Time: 5 hours

Past drawings / Dibujos pasados 🔙
---
Thank you for your attention. We'll see you again in the next post, don't miss it.
Gracias por la atención prestada. Nos veremos de nuevo en el proximo post, no se lo pierdan.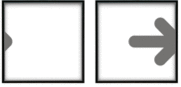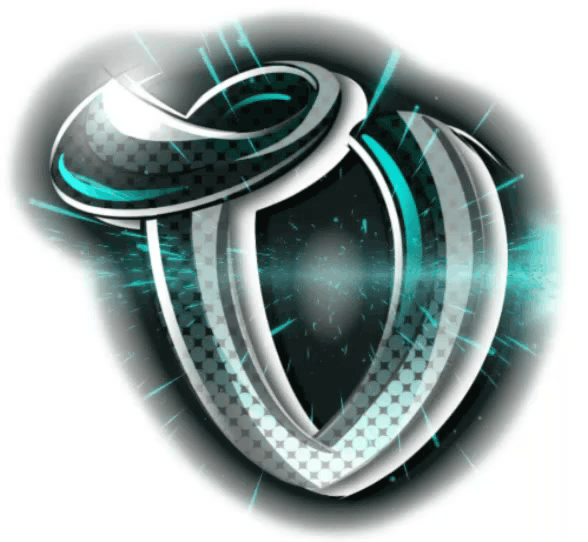 Copyright © @victartex - All Rights Reserved. Design and editing by own authorship.
El punto de partida de todo logro es el deseo.
Napoleon Hill

---
---