[Splinterlands] Queen of Crows - Art Contest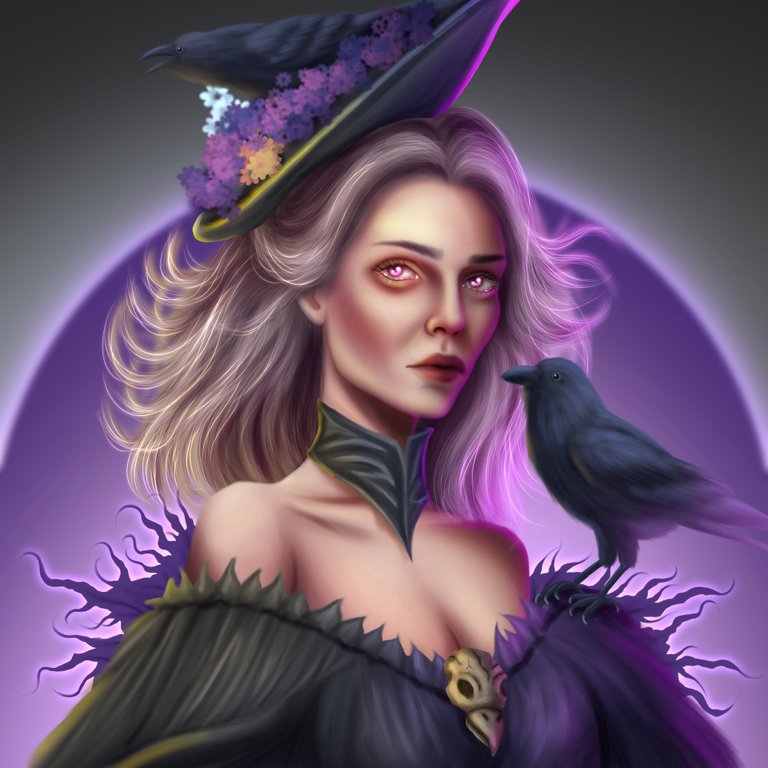 ---
Welcome to my art blog!
Today I want to share my participation in the Splinterlands art contest. This time, the character chosen to make my fanart was the "Queen of Crows". As a digital artist, I was very excited about the idea of creating my own version of this character.
For my interpretation of the "Queen of Crows", I decided to go for a semi-realistic style. I wanted to give the character a more realistic look, without losing the essence of the original design. To achieve this, I used a combination of lighting and shading techniques to give depth and texture to the image.
I was inspired by the wild and mystical nature that surrounds crows, to create an image that would convey the strength and power that the "Queen of Crows" represents. For this, I used a minimalist background, with purple tones that will reflect the elegance and seriousness that the character transmits.
I was delighted to participate in this Splinterlands art contest and I am very grateful for the opportunity to give life to such an emblematic character as the "Queen of Crows". I hope that my work has been to everyone's liking and that it has conveyed the magic and mystery that surrounds this interesting character.
Next I show you the step by step of the development of the illustration.
¡Bienvenidos a mi blog de arte!
Hoy quiero compartir mi participación en el concurso de arte de Splinterlands. En esta ocasión, el personaje elegido para realizar mi fanart fue la "Queen of Crows". Como artista digital, me entusiasmó mucho la idea de crear una versión propia de este personaje.
Para mi interpretación de la "Queen of Crows", decidí optar por un estilo semirealista. Quería darle un aspecto más realista al personaje, sin perder la esencia del diseño original. Para lograrlo, utilicé una combinación de técnicas de iluminación y sombreado para darle profundidad y textura a la imagen.
Me inspiré en la naturaleza salvaje y mística que rodea a los cuervos, para crear una imagen que transmitiera la fuerza y el poder que representa la "Queen of Crows". Para ello, use un fondo minimalista, con tonos violetas que reflejará elegancia y seriedad que transmite el personaje.
Me encantó participar en este concurso de arte de Splinterlands y estoy muy agradecido por la oportunidad de dar vida a un personaje tan emblemático como la "Queen of Crows". Espero que mi obra haya sido del agrado de todos y que les haya transmitido la magia y el misterio que rodea a este personaje tan interesante.
A continuación les muestro el paso a paso del desarrollo de la ilustración.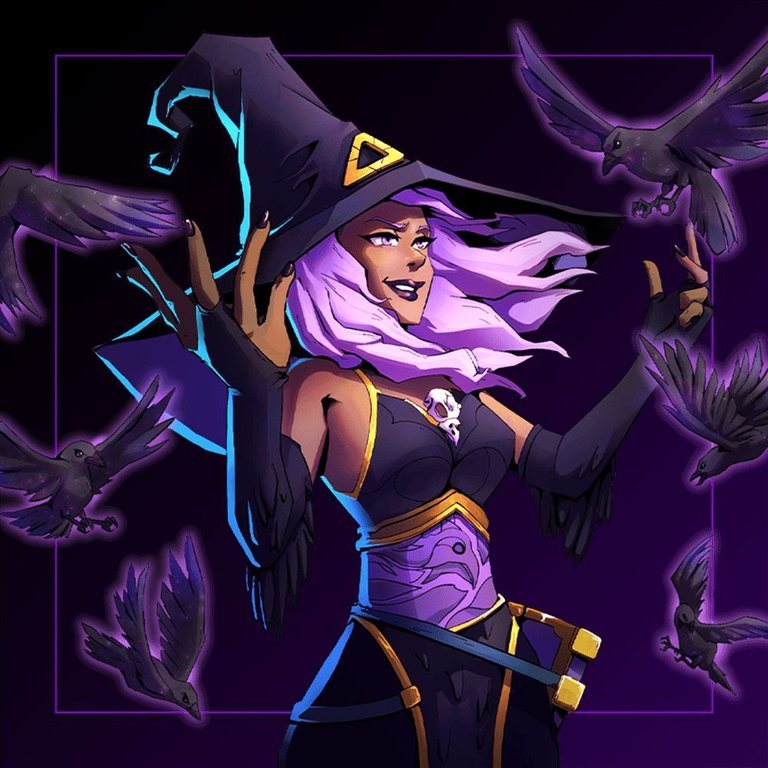 Drawing development / Desarrollo ✏️
---
Born Marissa Maewyn in a small village on the outskirts of Lyveria on the continent of Anumun, the Queen of Crows has had the power to speak to and control crows even as a child. Others ostracized her for her unusual ability, and she grew up an outcast. Her crows were her only companions, and she used them to defend herself against those who sought to harm her because they feared what she could do.
Nacida como Marissa Maewyn en una pequeña aldea a las afueras de Lyveria, en el continente de Anumun, la Reina de los Cuervos tenía el poder de hablar con los cuervos y controlarlos desde niña. Los demás la condenaron al ostracismo por su inusual habilidad, y creció marginada. Sus cuervos eran su única compañía y los utilizaba para defenderse de aquellos que querían hacerle daño porque temían lo que ella podía hacer.
First, I started by making pencil sketches to define the pose and composition of the image. Then, I moved on to the digital stage, in which I started to make the lines of the drawing using a graphic tablet and a design program.
Once I had the lines defined, I began to add base colors in low saturated tones and with slight illumination to give a more realistic look to the work, I also used purple tones to complement the image. Then, I started working on the lighting and shading to give depth and texture to the image. I used a soft gradient technique to achieve a semi-realistic effect and highlight the most important details of the drawing.
En primer lugar, comencé haciendo bocetos a lápiz para definir la pose y la composición de la imagen. Luego, pasé a la etapa digital, en la cual comencé a hacer las líneas del dibujo utilizando una tableta gráfica y un programa de diseño.
Una vez que tuve las líneas definidas, comencé a agregar colores base en tonos poco saturados y con leve iluminación para darle un aspecto más realista a la obra, tambien use tonos morados para complementar la imagen. Después, comencé a trabajar en la iluminación y el sombreado para darle profundidad y textura a la imagen. Usé una técnica de degradado suave para lograr un efecto semirealista y resaltar los detalles más importantes del dibujo.
Next, I added the crows, using different shades of black to achieve a textured effect on the feathers and define their shapes. I wanted the crows to complement the woman and not be the center of attention, so I worked on a composition that kept them in the background.
Finally, I added a minimalist background, using gray and white tones to make the main figure stand out even more. I also added some final details, such as small lights and shadows, to give the image a more realistic touch.
In summary, the process of creating this drawing was an exciting and challenging process, which took me several hours of work. I am very pleased with the final result and I hope the image conveys the elegance and mysterious beauty of the woman and the crows.
Thanks for reading and see you in the next post!
Luego, agregué los cuervos, utilizando diferentes tonos de negro para lograr un efecto de textura en las plumas y definir sus formas. Quería que los cuervos complementaran a la mujer y que no fueran el centro de atención, así que trabajé en una composición que los mantuviera en segundo plano.
Finalmente, agregué un fondo minimalista, utilizando tonos grises y blancos para hacer que la figura principal resaltara aún más. También agregué algunos detalles finales, como pequeñas luces y sombras, para darle un toque más realista a la imagen.
En resumen, el proceso de creación de este dibujo fue un proceso emocionante y desafiante, que me llevó varias horas de trabajo. Estoy muy satisfecho con el resultado final y espero que la imagen transmita la elegancia y la misteriosa belleza de la mujer y los cuervos.
¡Gracias por leer y nos vemos en el siguiente post!
Final design / Diseño final ‍🎨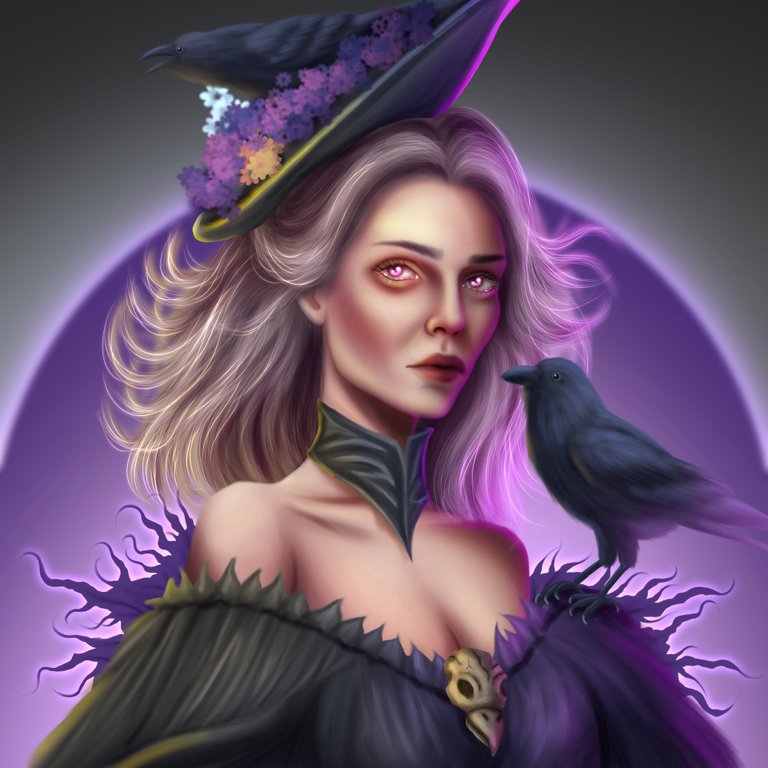 Used tools / Herramientas usadas📌
---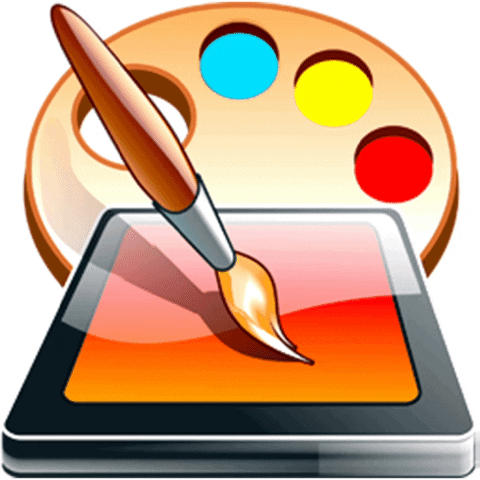 Programs: Imovie
Procreate
SketchBook
Tablet: Ipad Pro
Apple Pencil

Brushes: Airbrush
Pencil
Felt-tip pen
Skin brush

Time: 8 hours

Past drawings / Dibujos pasados 🔙
---
Thank you for your attention. We'll see you again in the next post, don't miss it.
Gracias por la atención prestada. Nos veremos de nuevo en el proximo post, no se lo pierdan.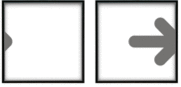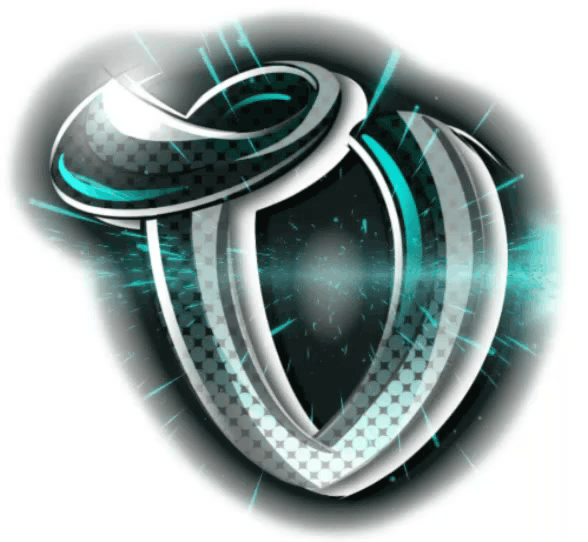 Copyright © @victartex - All Rights Reserved. Design and editing by own authorship.
El punto de partida de todo logro es el deseo.
Napoleon Hill

---
---