Splinterlands Runi - A Huge Success & Why We Need More Like It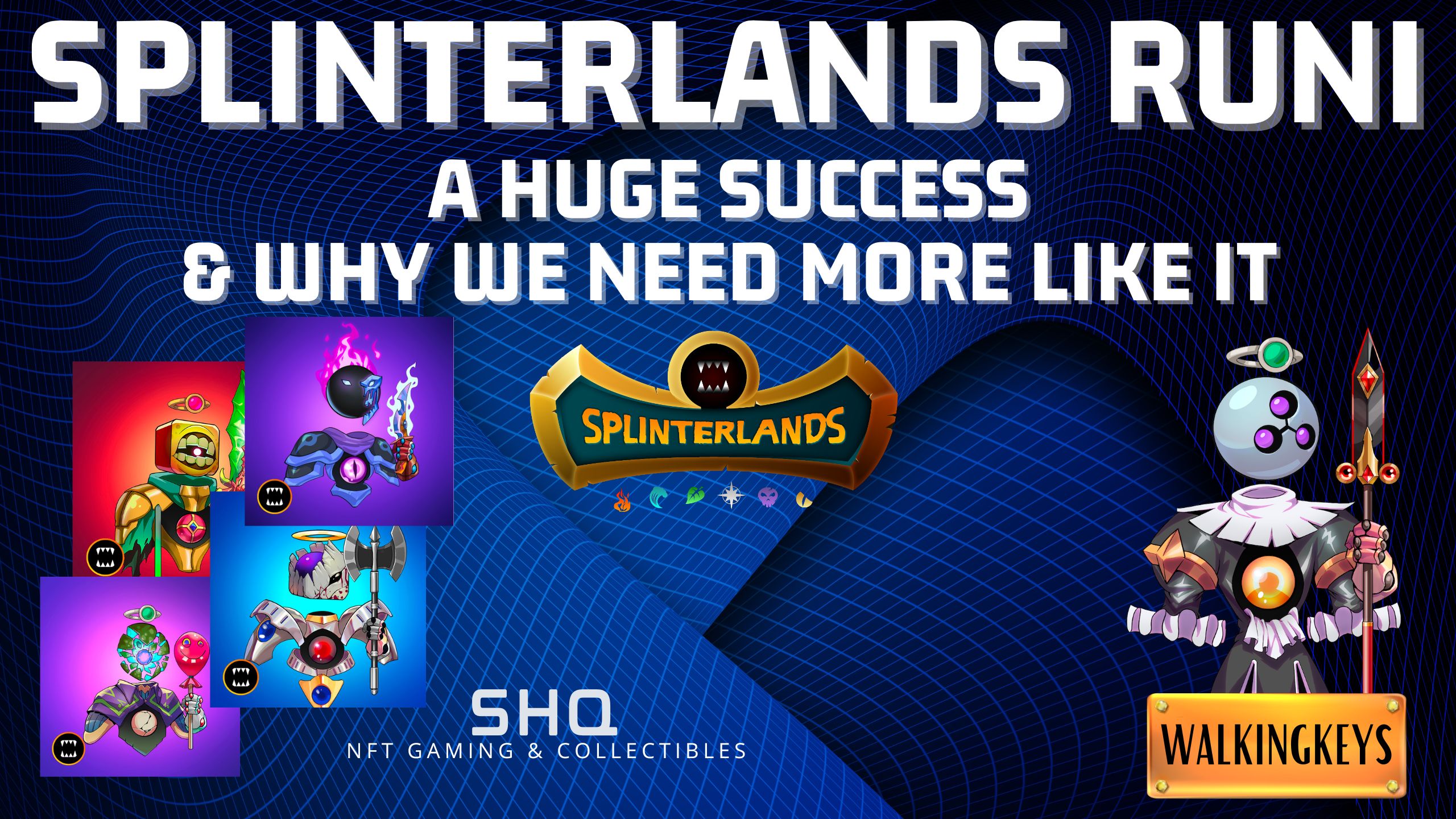 The Runi launch on Ethereum in October of 2022 was one of the best ideas the team at Splinterlands brought to market in recent years, and has been one of the most profitable ventures for both investors and the company.
When Runi launched a couple of cool thing happened despite not selling out on mint.
The company made some revenue
We expanded to the Ethereum blockchain
Community members could use them in game by end of 2022
But the best thing...
Runi has held value.
Now with land bonuses, Runi continues to hold and is even expected to increase if land resonates well with the community.
The floor price for a Runi is above mint price. Especially for those that minted early for .19 Eth.
The beautiful part about Runi is that they are limited and over time could become more and more valuable and desirable. Especially with land.
So almost a year since Runi launched, I would call it a success. A big success. At the time I was disappointed that we did not sell out of mint, but it did make them more rare.
So what now?
I expect Runi to rise or fall with the popularity of land. But at the very minimum, it is a great card to play in the game, and maxed out.
Since it was a success, I would like to see more.
Not necessarily more Runi, but more ETH launches on OpenSea with NFTs we can use int game.
It doesn't just need to be a card either. It could be art work that is unique and can be staked and displayed on your land. It could be a lot of things.
It could even be a series of new weapons for Runi, and you can combine them with your existing Runi.
After land, and maybe halfway through the year next year, I would like to see some kind of Eth based NFT project. I think if it was unique and cool, it would both generate revenue for the company and add value to the minters.
What do you think? Want to see more Runi type nfts?
Let me know in the comments.
Thanks for reading.
---
---