Splinterlands Art Contest Week 243: Tatiana Blayde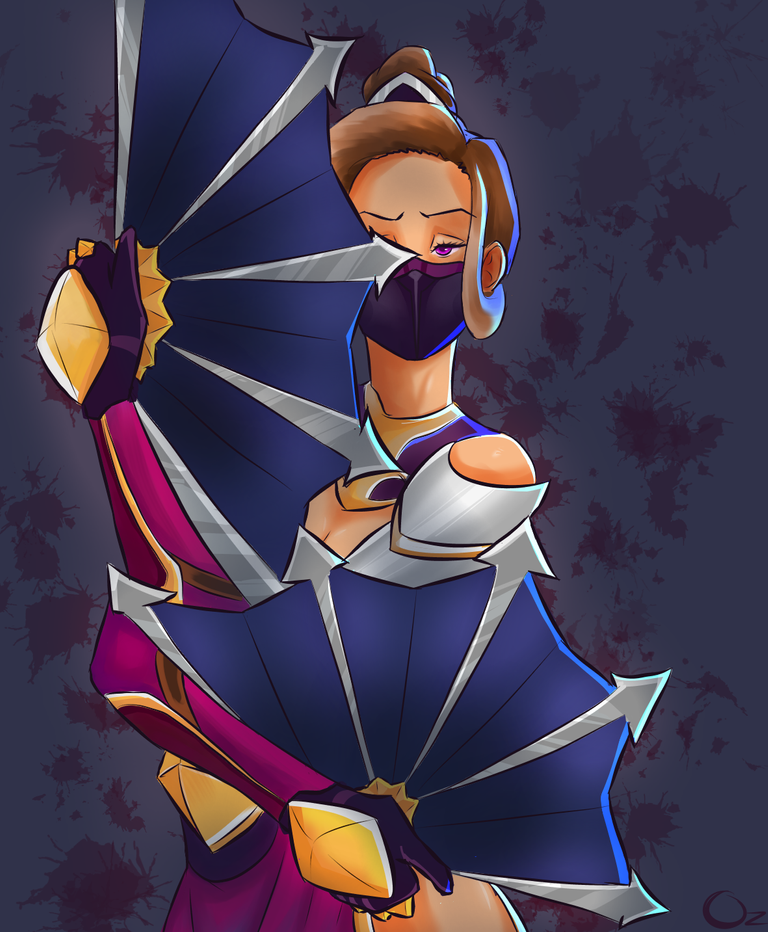 Hello everyone!
It's my first time joining the Splinterlands Weekly Art Contest this year. I started drawing this last 2 weeks ago just right after my ordered Pentablet arrived. I was just excited to draw right away but due to lots of things that needed to be done in school and finals stuff, I wasn't able to finish this until yesterday.
For my entry, I draw Tatiana Blayde. A Legendary neutral-type monster in Gladius Edition. I love that warrior and assassin vibe she gave off with the original art. So, what I need to do next is to find a pose on Pinterest that I think will best fit in with that style.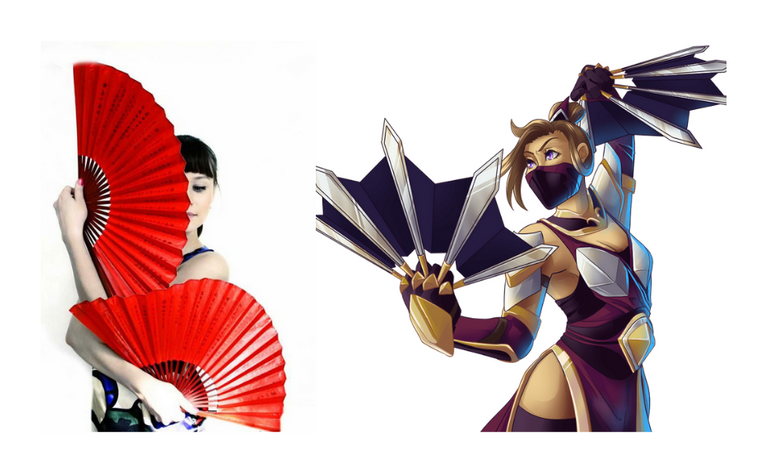 ---
Art Process
I started drawing by making a rough sketch of what could be the pose under those fans which took me quite a while. After finally figuring it out, I draw the basic shape of the fan and then later on step-by-step added the details from the sharp blades of the fan, to the armor and to her face. Then I finalize the line art.

I then color the background to set the mood the way I want it to be. I supposedly just want to add the base color after setting the background but suddenly got the idea of also adding the details step-by-step. These are my art process from 2 weeks ago.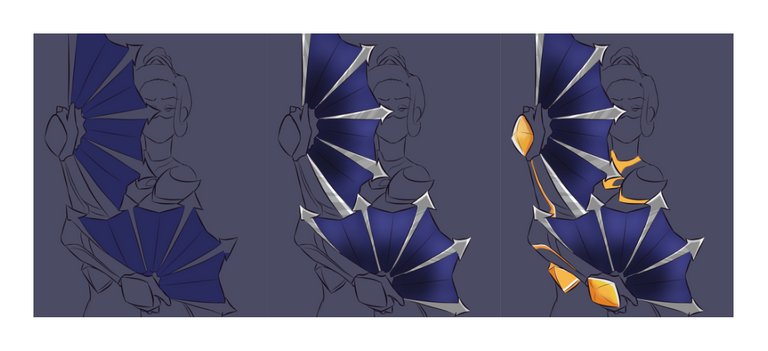 And these are the processes from yesterday. I mainly use a watercolor(wet) brush and marker in drawing her clothes and armor. In blending the skin, I use Blur and Smudge Brush, tho, I think watercolor and blur are already enough, I only use the Smudge to tweak and adjust the color.
originally want this art to be in anime style and avoid blending but the urges is just too strong
And here's the Final Result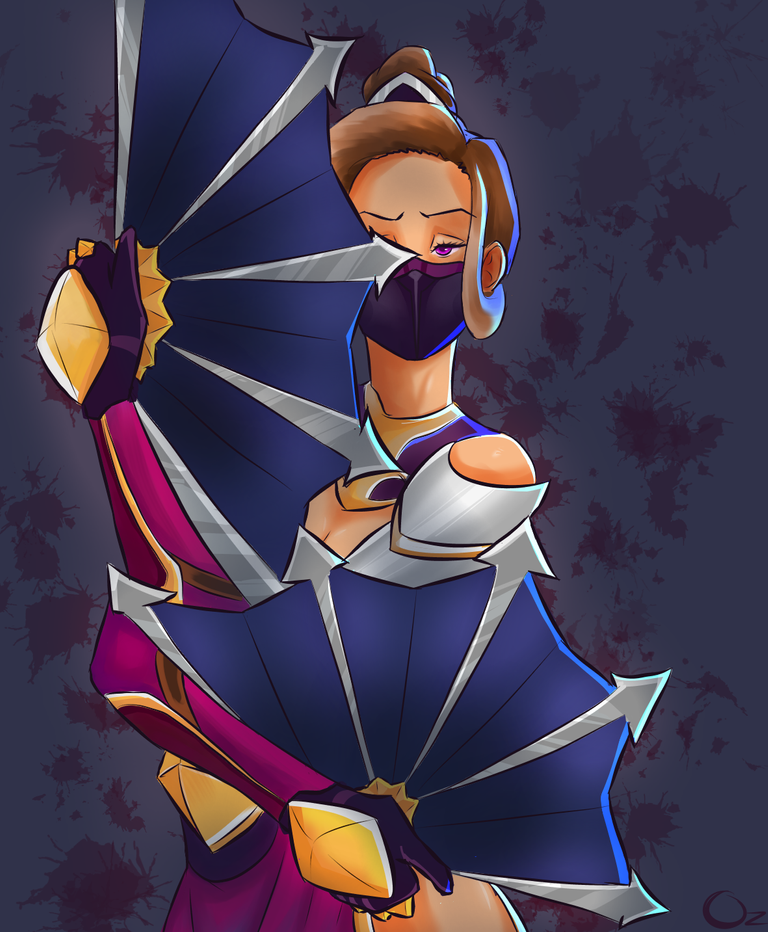 Thank You!
---
Medium: Digital (XP-PEN Deco mini7)
Program: MediBang Paint Pro
---
---