WulanZhang Introduction Post - The New Hive Explorer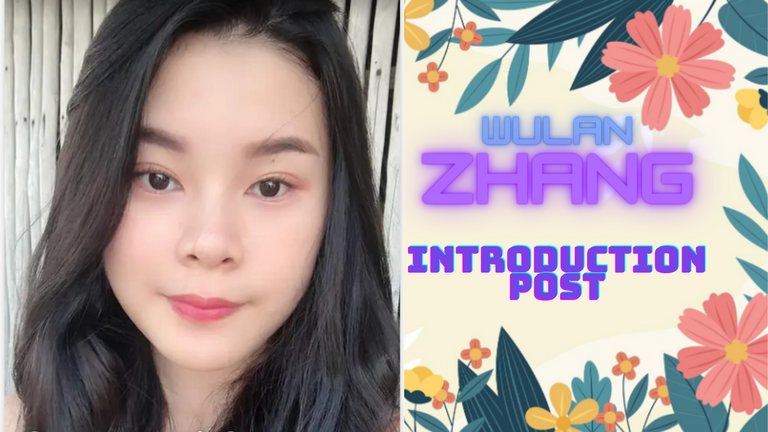 Hey Everybody on Hive. I hope you are all doing good. I am new here in Hive and I would like to introduce my self. My name is Wulan Zhang. Currently I am a Bachelor student of Business and Administration in one of the institute in West Jakarta, Indonesia. I was graduated from senior high school last year and now I am in semester 2 of my study. There's still not many subjects that I have to learn so I have many free times to explore the things that I like, and one of them is writing. This is the biggest reason why I am going to do some research about Hive because my friend said that if you love writing then Hive is the most suitable platform. So yeah, I am very excited to find new people who loves writing here. Just like me.
As this is my first post, talking about introduction, I think I am going to tell you about my hobbies and some other stuffs that I really interested to. If you feel like having the same hobbies as me, hit me up at the comment section below, I would be very happy to follow you and shared our idea about it 😊. I have high interest in foodies, traveling, and trading card game, so most of my posts will talk about those 3 topics. Let's start with the food first.
My first hobby : Foodies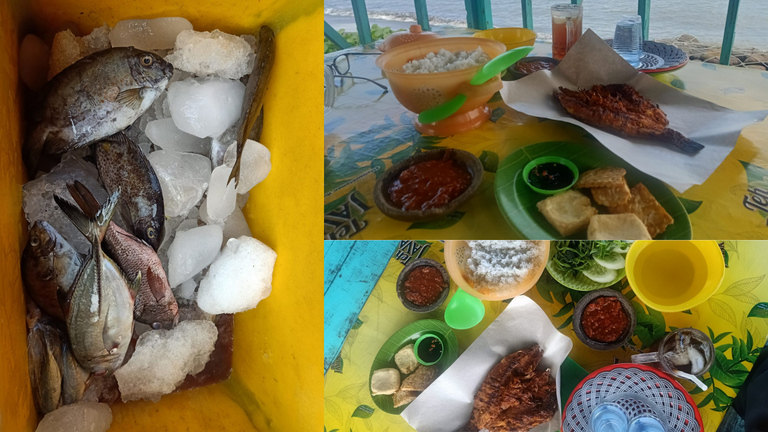 I am a girl, so It's quite common that I like trying any kinds of delicious food. One of my favorite foods is grilled fish especially when the fish is fresh from the sea. hmm... Yummyyy. The above picture is showing the cuisine made by one of the restaurant in Bali, Indonesia. At that moment, I was choosing 3 kg snapper fish to be grilled. I also ordered some other menus like soybean cake (or in Indonesian language means "Tempe"), tofu (in Indonesian language means "tahu"), delicious chilli sauce ("sambal" in Bahasa), and some vegetables as dessert like cucumber and basil leave. It was soo exciting, eating grilled food with my friends at the beach while having holidays in Bali. The food was super delicious, and the weather was sunny with soft breeze air. We talked about many things together in around 3 - 4 hours there.
My Second hobby : Traveling
I love traveling to some other cities in Indonesia. The first picture is the field near Jeneponto Power Plant which has 2 x 135 MW Power. Jeneponto is the city nearby Makassar, the capital city of South Sulawesi, Indonesia. There are so many horses there so local people have a habit of raising horses and slaughtering them for daily meals. Can you guys imagine that? instead of beef or lamb, they are consuming horse meat. Based on research, Horse Meat consists of very high protein, has about half the fat, less cholesterol and twice as much iron and Vitamin B as beef.
The second picture (top right), is the mosque in Makassar. The mosque is located near Losari Beach, The most popular place in Makassar as people usually jogging and enjoying beautiful sunset at the beach. One thing that is very unique from the mosque is that it was built over the sea through very solid foundation. So Local people can enjoy praying and feels the light breeze and beautiful view.
The third picture is the sunset view when I was visiting Seruni Beach. The sunset is soo beatiful and has very strong orange light which makes everything there became orange. It was very great view, like a masterpiece in the sky. The last picture is the Kuta Beach in Bali, we can see the fishermen looking for fish with the beautiful canoes. they made the flag colorful like a rainbow.
My Third hobby : Trading Card Game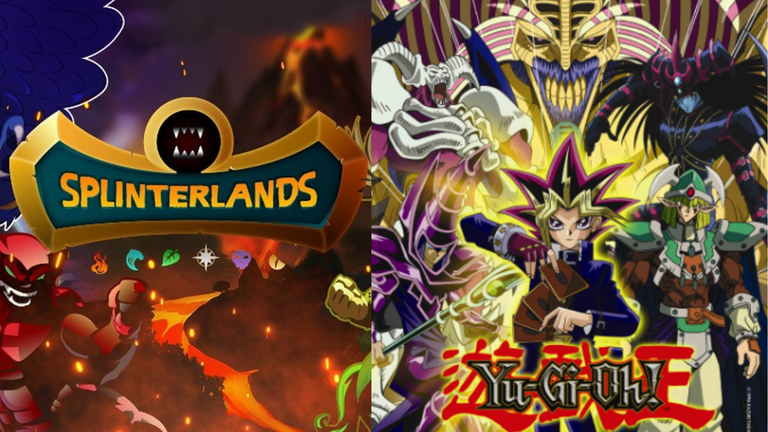 Source of picture : https://www.ign.com/tv/yu-gi-oh
https://portalcripto.com.br/id/Game-nft-splinterlands-mencapai-260-pengguna-setiap-hari-dan-merupakan-game-blockchain-paling-populer/
My last hobby is playing strategy trading card game. I am a big fan of Yugioh since I was at 5 years old because to win the game, we need to make a proper strategy. Countering the opponent's monster using spell card and trap card is soo much fun. When your opponent is going to win the battle but the trap card changed everything and makes you win it instead of your opponent. Very exciting. Nowadays, people are playing WEB3 games where they could earn money after winning the games so not only getting fun but we can earn profit as well. My friend asked me to try Splinterlands.
Well, I didn't know much about Splinterlands but after trying practice in the game, I am interested and will try to understand the game mechanics. I wish Splinterlands can be as fun as Yugioh. I saw the card price is cheap enough to build the deck so I'll spare my money each month to purchase some cards. I am going to join Splinterlands discord and telegram group chat to get more idea about the game.
Alright, I think that's all about My Introduction, If you have any question, feel free to put it in the comment section below. I hope to find friends as many as I could.
Bye and See you in the chance,

---
---