Is the value of the SPS falling down? (2021.09.21)
I had 150 SPS one or two weeks ago, the value of that collection was around $45 USD at that time. I started to be happy that the value of my SPS airdrop collection will finally reach $50 USD.
But today (on 2021.09.21) I have 164.451 SPS, and currently it worth only $36.31 USD.
The current value of the SPS is $0.221 USD. It was around $0.34 USD one or two weeks ago.
The APR is also going down. It is currently 102.79%. It was 566.15% a month ago (on 2021.08.02), when I staked 18 SPS.
Looks like the hype is ended.
What are your thoughts on this?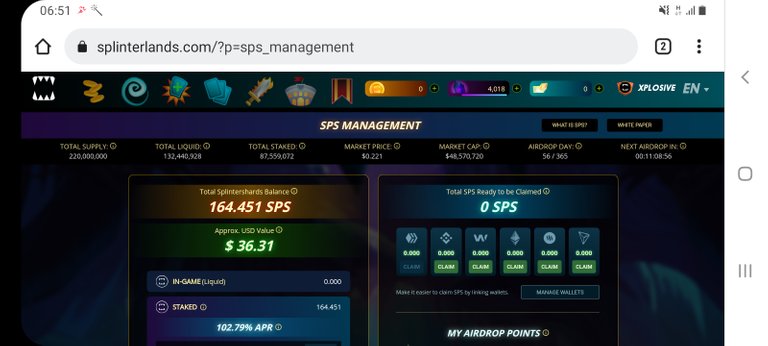 ---
---