The winner of my Nerissa Tridawn (Epic Water Splinterlands card) giveaway (2022.07.28)
Seven days ago (on 2022.07.21), I made a Nerissa Tridawn giveaway.
There were 20 participants in this giveaway, and according to the Random Name Picker, the winner is @jfang003.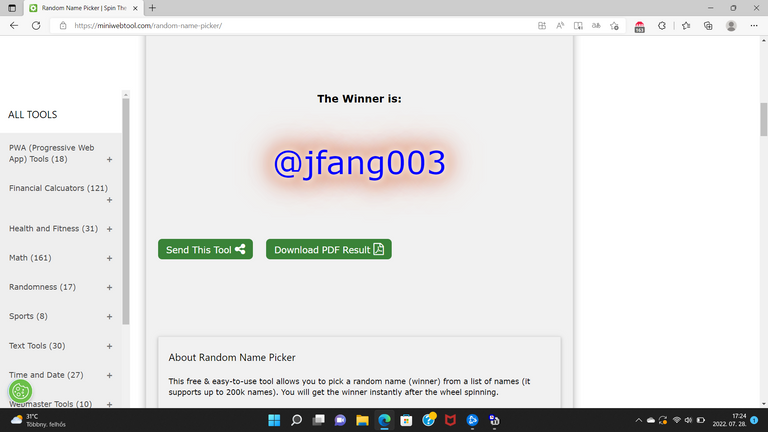 Thank you both to you and to everyone else too for participating in the giveaway.
I already sent a Nerissa Tridawn card to you.
Good luck and have fun.
The other participants were:
@henruc
@amaillo
@relf87
@engilhramn
@luizeba
@loboguara
@myothuzar
@buzzgoblin
@stekene
@eman13088
@redco
@queen-silvia
@redeculous
@seeweed
@failingforwards
@minnie.reads
@beelmukjj
@siiiiichfried
@chaosbug
I tag them to let them know about the result of this giveaway, and I would also like to mention that I will do more Splinterlands card giveaways in the near future.
Thank you to everyone, who support my giveaways.
Have a nice day and have a nice weekend.
All the best. Greetings and much love from Hungary.
---
---