Same element same results 🌿🍃Splinterlands share your battle 🍃🌿 Mismo elemento, mismos resultados
Hello to all dear Splinters this day we are going to talk about cards a little unusual to use because it has high attack power, but has some very good features to get into the battle.
Hola a todos queridos Splinters este día vamos a hablar de cartas un poco inusuales de uso ya que cuenta con alto poder de ataque, pero presenta unas características muy buenas para adentrarnos en la batalla.
Every time we enter a battle we usually think that it could be a question of how it leads us to understand its functionality, because we are according to a very different battle mode and the introduction of 3 rules in a battle makes us think a lot about certain strategies and even reach a point where we can get a draw in the same.
Cada vez que nos adentramos a una batalla solemos pensar en que podría ser ¿es cuestión de cómo está nos lleva a entender su funcionalidad, pues estamos acordes a un modo de batalla muy distinto además de la introducción de 3 reglas en una batalla nos hace pensar mucho en ciertas estrategias e incluso llegar a un punto en el que podemos obtener un empate en la misma.
Today in share your battle I am going to share with you a very unusual battle since I have not played well because I had problems with a certain type of internet connection and I decided to share this battle that I think is one of the most interesting so far in the earth element.
Hoy en comparte tu batalla les voy a compartir una batalla bastante inusual ya que no he jugado bien porque, pues que tenía problemas con cierto tipo de conexión de internet y decidí compartir esta batalla que me parece de las más interesantes en lo que va del elemento tierra.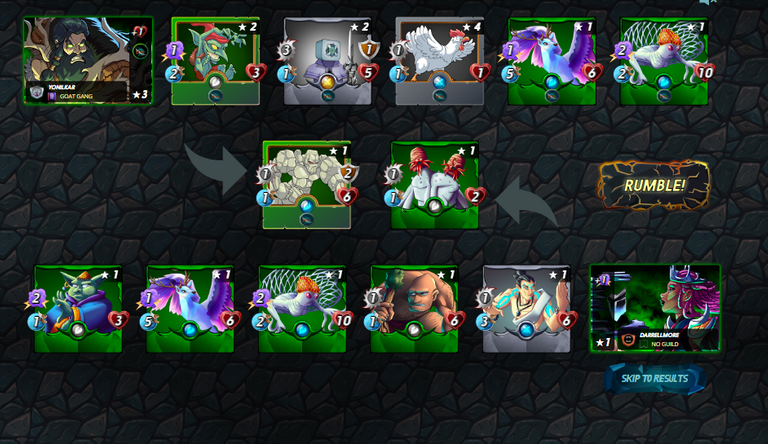 Battle ID
At first glance you can see a battle of two powerful of the earth element, however, one of these has a pretty good magic attack addon in my case I am using Frenheart which consists of a life addon, but in turn also another that ranged attack monsters can attack in first position, the latter I did not put it to the test but that one. Of life that my team needed.
A primera vista se puede observar una batalla de dos poderosos del elemento tierra, sin embargo, uno de estos tiene un añadido de ataque mágico bastante bueno en mi caso estoy utilizando a Frenheart que consta de un añadido de vida, pero a su vez también otro de que los monstruos de ataque de rango puedan atacar en primera posición, lo último no lo puse a prueba pero sí ese. De vida que necesitaba mi equipo.
As for the enemy, he used a summoner that gives magic monsters that point, and let's remember that magic is quite powerful since it attacks directly to life, giving a considerable advantage in battle.
En cuanto al enemigo este empleó un invocador que otorga a los monstruos mágicos ese punto, además recordemos que la magia es bastante poderosa ya que ataca directamente a la vida dando una considerable ventaja en la batalla.
The rules of this battle we have two with, let's say a disadvantage and its advantage, because we have no ability to monsters and an earthquake that destroys at the end of each round gives us a relevant disadvantage in this type of battles although in my case since I have an obsession to use runi I decided to place it in position to be able to achieve victory.
Las reglas de esta batalla tenemos dos con, digamos una desventaja y su ventaja, pues no tenemos ninguna habilidad a los monstruos y un terremoto que destruye al final de cada ronda danos una desventaja relevante en este tipo de batallas aunque en mi caso ya que tengo una obsesión por utilizar runi lo decidí colocar en posición para poder así lograr la victoria.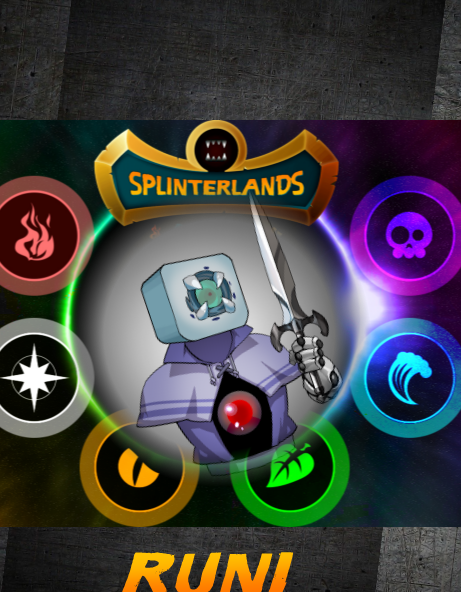 Another aspect to take into account in this type of battles is that the condition of the rules are quite difficult at the time of choosing, because this presents a way to choose the monsters in much dependence and in this case select monsters with enough life or with a good level of attack, however, they were able to resist the magical attacks and as you can see in the battle lasted long enough to take me to victory.
Otro de los aspectos que hay que tener en cuenta en este tipo de batallas es que la condición de las reglas son bastante de dificultosas al momento de elegir, pues esta presentan una forma de elegir los monstruos en mucha dependencia y en este caso seleccione monstruos de bastante vida o con un buen nivel de ataque, sin embargo, estos pudieron resistir los ataques mágicos y cómo pueden observar en la batalla duraron el tiempo suficiente para poder llevarme a la victoria.

The enemy's decision I think he relied too much on his magical power and did not pay much attention to the rules, giving us to understand that it is necessary to make use of the rules being aware of them when selecting the monsters and not just rely on the summoners.
La decisión del enemigo pienso que se confió mucho de su poder mágico y no le presta mucha atención a y las reglas, dándonos a entender que es necesario hacer uso de las reglas estando consciente de estas al momento de seleccionar los monstruos y no solo confiar en los invocadores.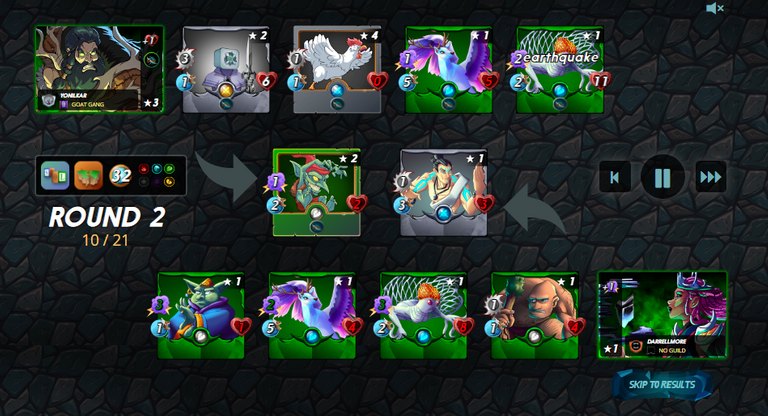 The moment that makes me laugh the most about the battle situation is that neither of us won, but we lost because we actually won the earthquake rule that led us to death together in this battle, sometimes these strategies are very powerful, but the battle conditions change to such that we can not send it.
El momento en la que más me da risa la situación de la batalla es que ninguno de los dos ganamos, pero perdimos porque realmente gano la regla de terremoto que nos llevó a la muerte juntos en esta batalla, a veces estas estrategias son muy poderosas, pero las condiciones de batalla cambian a tal que no podemos enviarlo.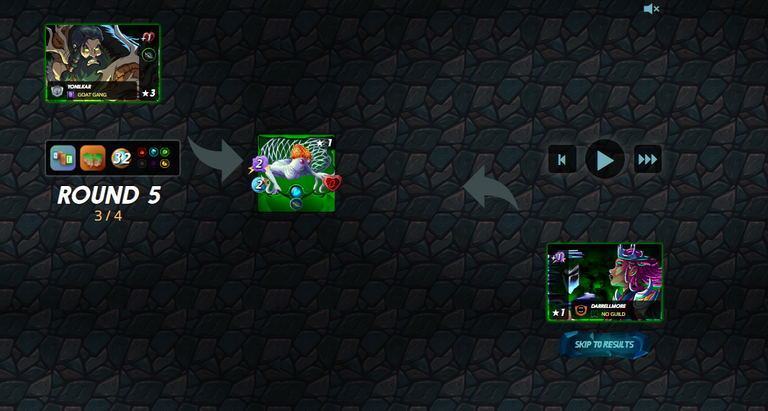 Battle ID
Splinterlands. Collect, trade, battle.
https://splinterlands.com?ref=yonilkar
https://twitter.com/Yonilkar777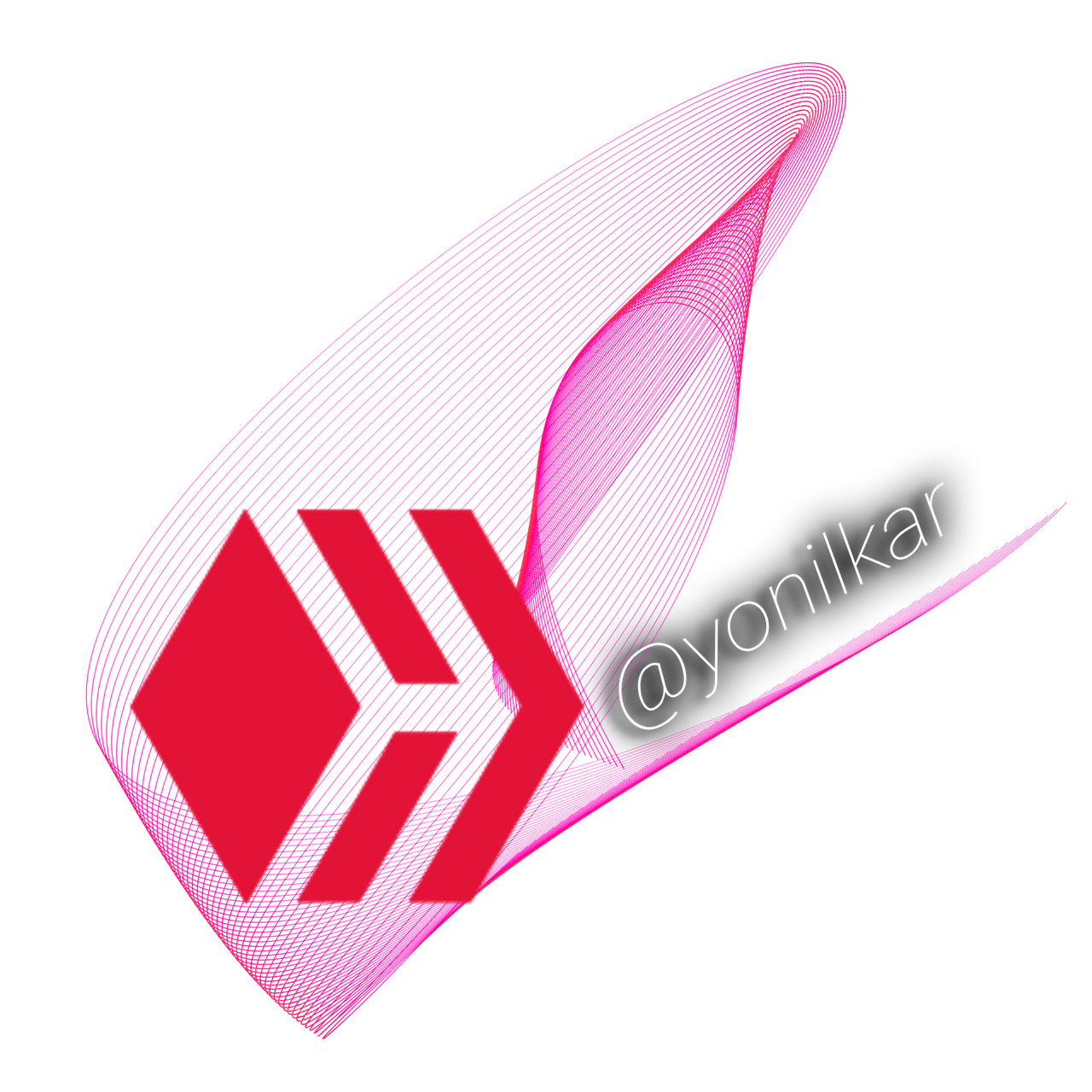 ---
---