Splinterands - My gladius Champions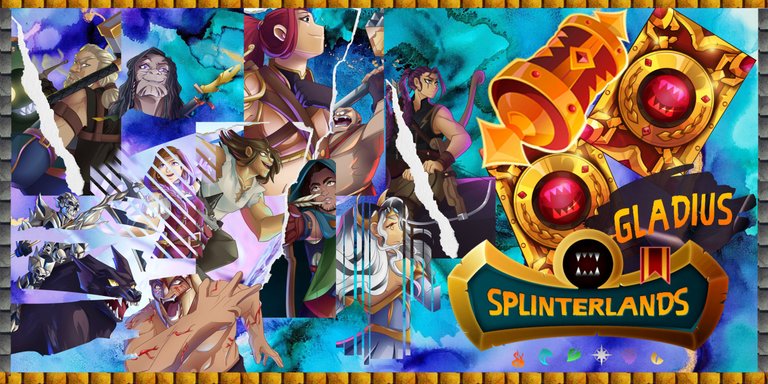 Gladius Splinterlands cards
---
Los brawls son peleas que requieren cierto nivel de conocimiento y es por eso que ir ganando lo mejor posible es importante para tener los preciados gladius, unos paquetes que son potenciadores para este tipo de batallas presentes en una edición única de cartas con el mismo nombre.
En esta les muestro mi progreso en cartas así como la subida de niveles de las mismas para que estas tenga mejor desempeño en la arena con desarrollo de estas y ganar las mayores batallas posibles.
The brawls are fights that require a certain level of knowledge and that is why winning the best possible is important to have the precious gladius, some packs that are enhancers for this type of battles present in a unique edition of cards with the same name.
In this I show you my progress in cards as well as the rise of levels of the same so that these have better performance in the arena with development of these and win as many battles as possible.
---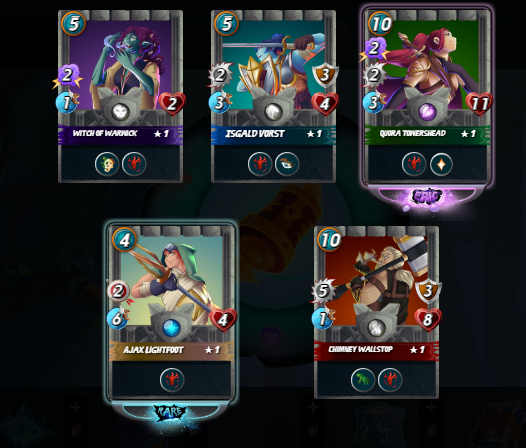 ---
Este es el último paquete Gladius que abrí y posee una de las cartas más poderosas en para este tipo de batalla, Quora Towershead es de esas cartas que tiene un potencial único en batalla, esta carta es la más buscada actualmente tengo está en nivel, bueno voy a subirla de nivel.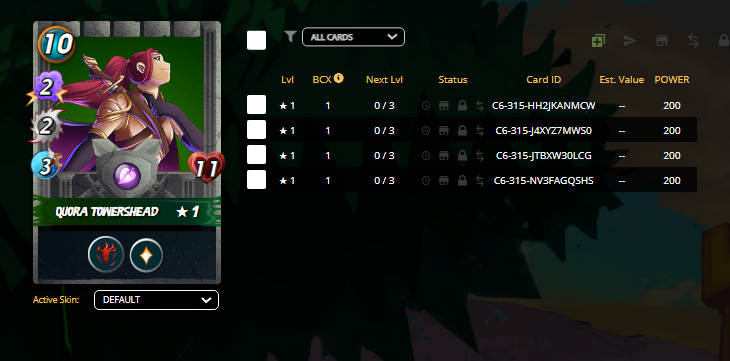 Y en nivel 2 se muestra que es bastante buena en batalla, pues su doble poder de ataque excelente, en nivel 2 adquiere un punto de vida, mejorando de manera significativa la resistencia en batalla de esta.
This is the last Gladius pack I opened and it has one of the most powerful cards in for this type of battle, Quora Towershead is one of those cards that has a unique potential in battle, this card is the most sought after currently I have it's level, well I'm going to level it up.
And at level 2 it is shown to be quite good in battle, as its double excellent attack power, at level 2 it acquires a point of life, significantly improving its battle endurance.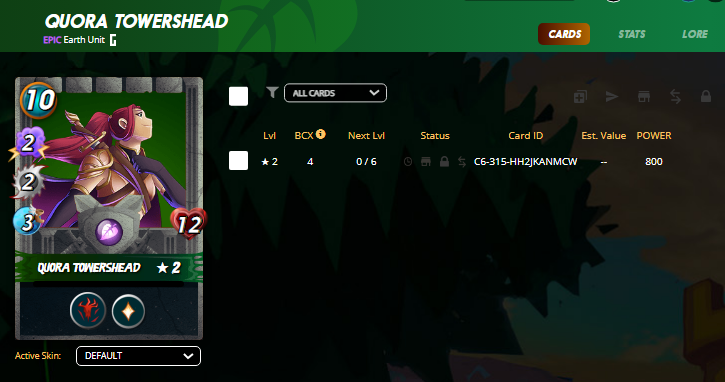 Con el tiempo ha crecido mi número de cartas y algunas las estoy organizando para que tengan más nivel a considerar en la liga que estoy jugando en los brawls que son plata y alguna que otra vez oro.
En cuanto a las cartas comunes estas tienen un nivel 3 de evolución; un dato interesante estas cartas son dos de cada elemento, algo interesante para la cantidad que te sale en cada paquete.
Over time my number of cards has grown and some I am organizing them to have more level to consider in the league I'm playing in the brawls that are silver and occasionally gold.
As for the common cards these have a level 3 of evolution; an interesting fact these cards are two of each element, something interesting for the amount that you get in each pack.

---
En referencia de cartas raras, estas tienen un potencial medio porque tienen un nivel base con poco cambio pero con una de esta dorada y poco a poco esperando reunir más y más de estas cartas.
In reference to rare cards, these have a medium potential because they have a base level with little change but with one of this gold and little by little hoping to collect more and more of these cards.
---

---
En las épicas ya tenemos a una de las poderosas en nivel 2 para que mi parecer son excelentes para mi mazo, pues cuento con un arsenal para el splinter de muerte que ayuda mucho en cuanto al de muerte y el de tierra, ya mencionado anteriormente me otorga un buen uso en la arena cuando la batalla es de alto nivel de mana, en la mayoría de los casos.
In the epics we already have one of the powerful in level 2 so that my opinion are excellent for my deck, because I have an arsenal for the splinter of death that helps a lot in terms of death and land, as mentioned above gives me a good use in the arena when the battle is high level of mana, in most cases.
---

---
Por último dos interesantes legendarias que nos dan cierto nivel de notoriedad en la batalla, esto ayuda a buscar un enfoque en dependencia de la estrategia que estos tienen, pues tener una carta capaz de curar y atacar con magia es fantástica para la batalla, también está el hecho que tiene bajo nivel de mana ayudando a ser una buena opción en cuanto a selección de carta de vida.
Saliendo de la vida vamos a muerte, esta carta de huesos digo de muerte, es una de ataque cuerpo a cuerpo, a mi parecer es un buen tanque y quisiera algún dia recibir cierta cantidad de estas cartas para lograr un buen desempeño con el Splinter de muerte.
Finally two interesting legendary that give us a certain level of notoriety in battle, this helps to find a focus depending on the strategy that these have, because having a card capable of healing and attacking with magic is fantastic for the battle, there is also the fact that it has low mana helping to be a good choice in terms of life card selection.
Leaving the life we go to death, this bone card I say death, is a melee attack, in my opinion is a good tank and would like to someday receive a certain amount of these cards to achieve a good performance with the Splinter of death.
---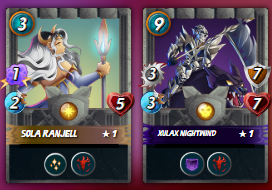 ---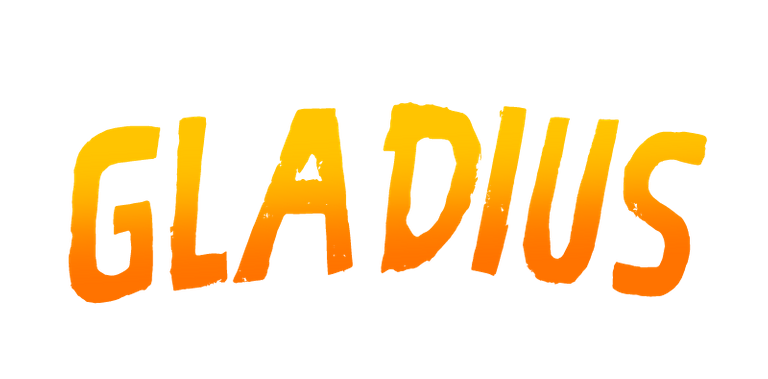 ---
Poco a poco está creciendo mi colección de cartas, espero tener muchos paquetes gladius y subir de nivel cartas de interesante especialidad así como Quora o Larissa que son cartas muy buenas hará este tipo de batalla que junto a la habilidad de bloodlust nos hace ver lo poderoso que son las cartas gladius.
Little by little my card collection is growing, I hope to have many gladius packs and level up interesting specialty cards such as Quora or Larissa which are very good cards for this type of battle that together with the ability of bloodlust makes us see how powerful gladius cards are.
---
Splinterlands. Collect, trade, battle.
https://splinterlands.com?ref=yonilkar
https://twitter.com/Yonilkar777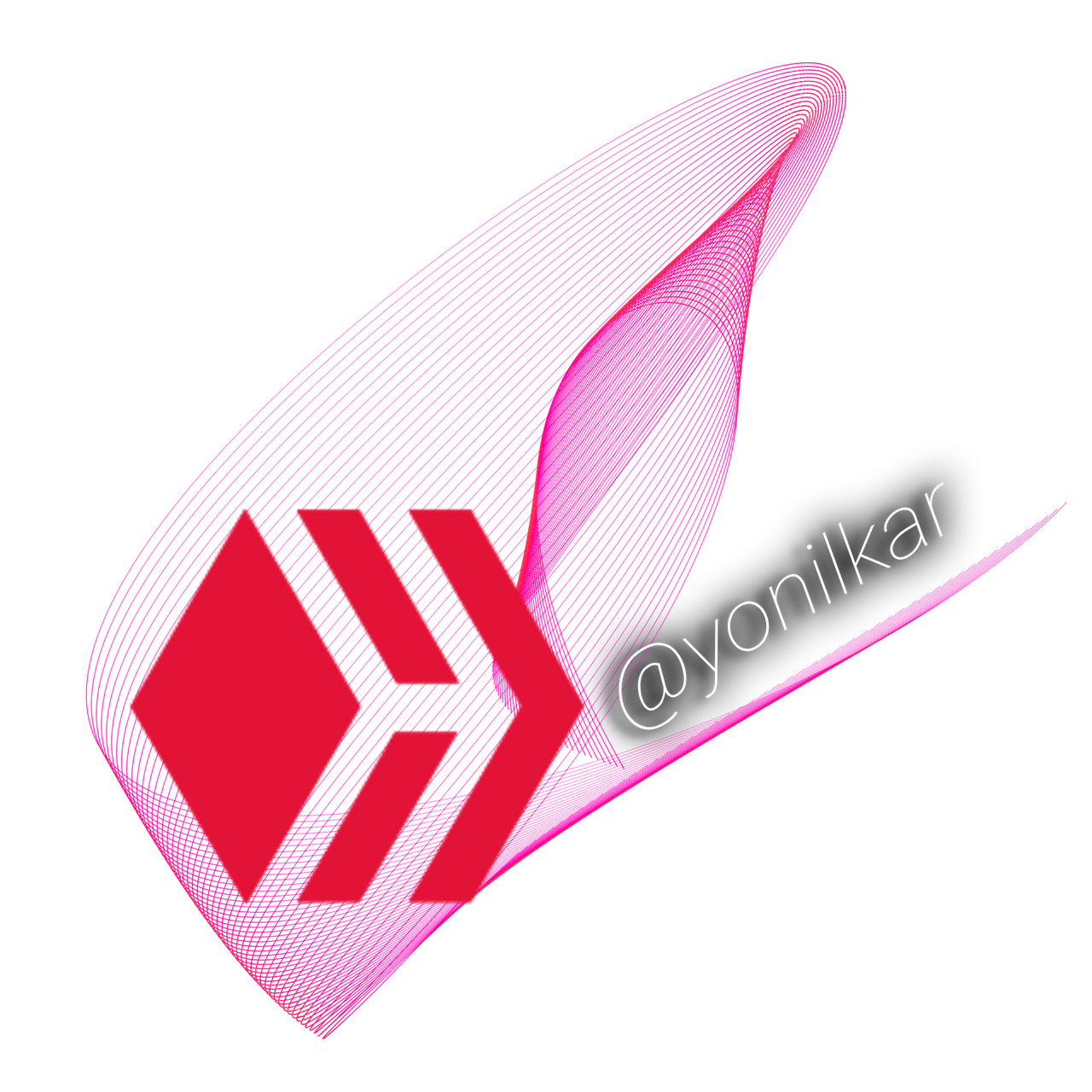 ---
---